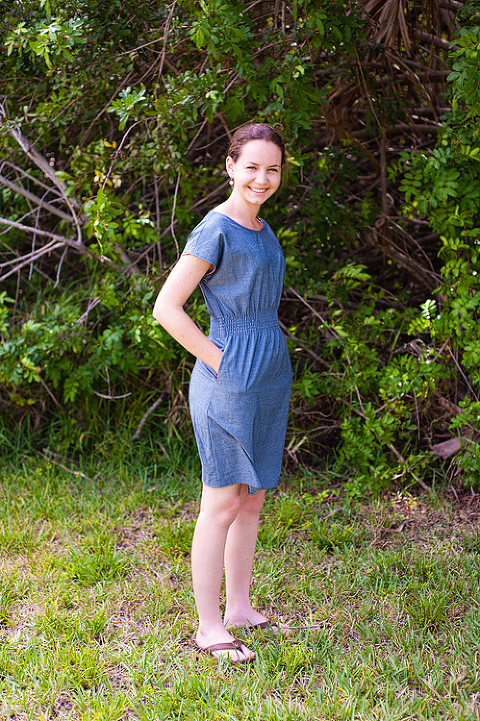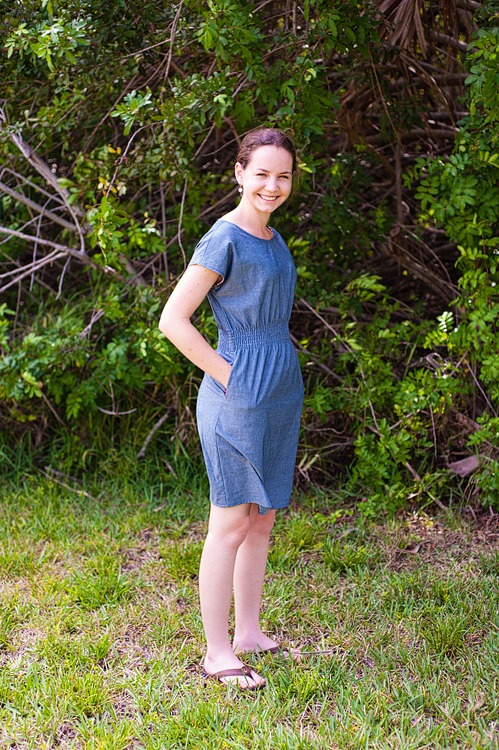 Today I'm showing off yet another Staple Dress. I made this one for my sister out of the solid chambray from Robert Kaufman's Chambray Union. And like my last Staple Dress, I added bits of Liberty detail because nothing makes a garment more special than a little Liberty.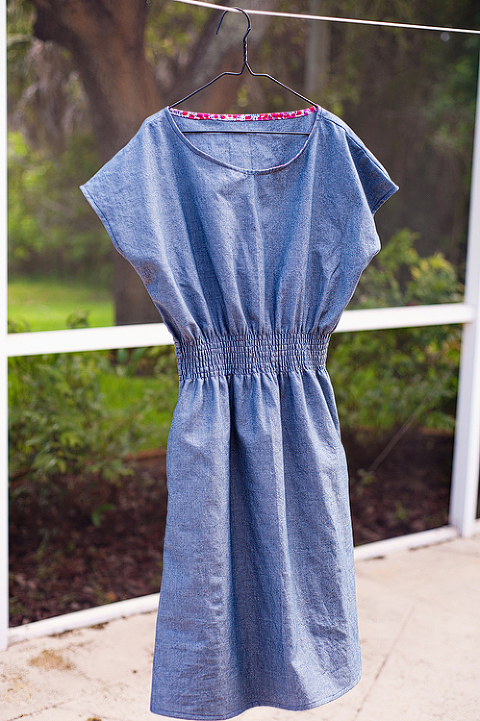 Emilee's Staple Dress is almost identical to mine in construction and details, but with hers I added eight rows of shirring to really cinch in the waist. Also, because she's way taller than me, we decided to keep the dress longer, so I didn't use my typical 2″ hem, but went with a 1″. Not that big of a difference, really.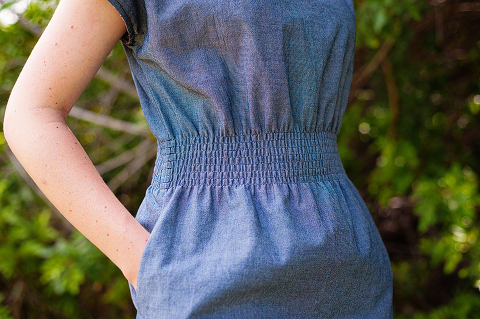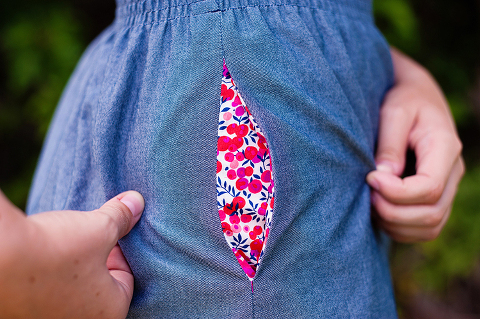 Of course I put pockets in her dress. I don't think she would wear a dress without them. Are you as obsessed with these bits of Liberty as I am?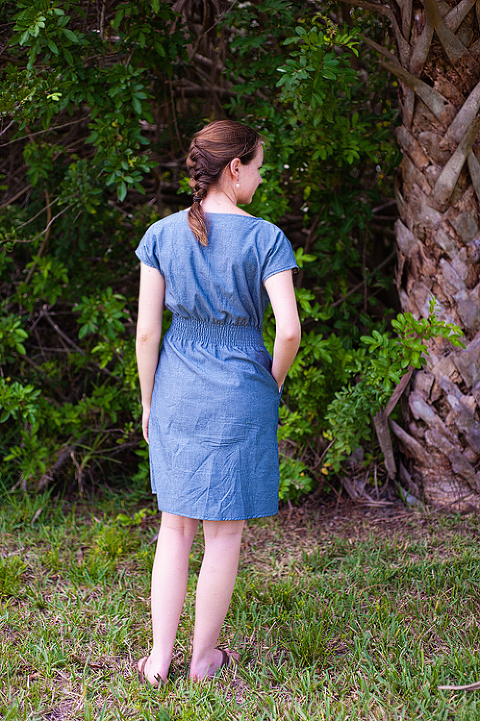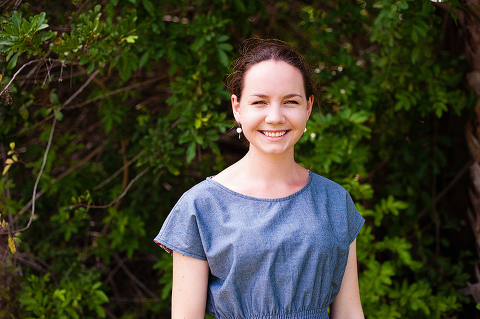 I didn't show you this on my dress, but other places I added Liberty was on the bias around the neckline and armholes.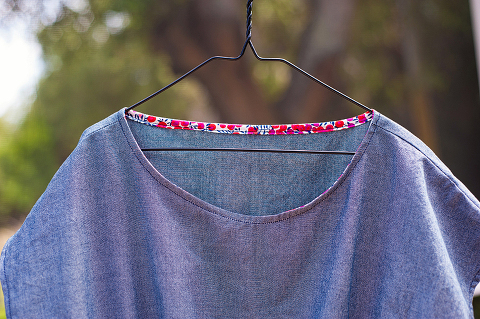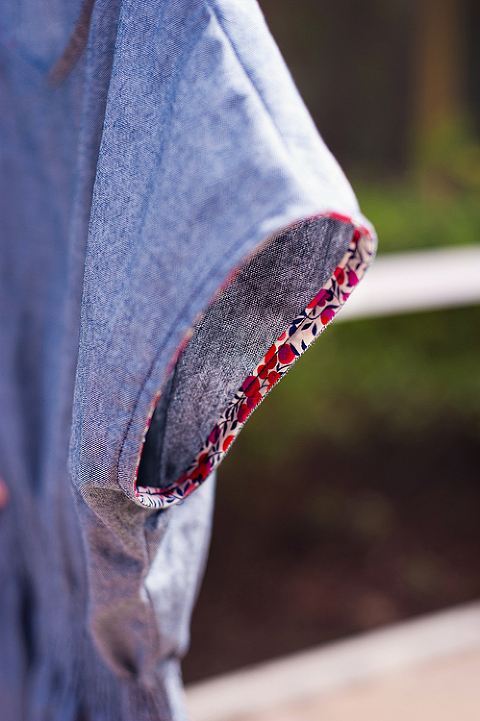 And lest you think we are those sisters, no, we will never wear our dresses at the same time. That would not work. But we do each have awesome dresses and we are very excited to wear them on separate occasions.
-Meredith