There's something I've been wanting to try for a while now, but its taken a bit of time to muster up the right amount of gumption to tackle it. I wanted a good [handmade] racerback tank! For the second half of last week, I totally devoted myself to this cause. In true Meredith style [ie, trial and error], I just dove in, and then made loads of modifications until I got to where I wanted to be. I used an existing tank to get a rough outline of the pattern I wanted. I changed just about everything about that outline after using it to make a muslin.
Then I drafted another pattern and made another muslin- this time with a button placket. I decided to add that because the tank I originally used to get a rough pattern was a knit with natural stretch, whereas the fabrics I was working with were all woven and did not have that natural stretch and body.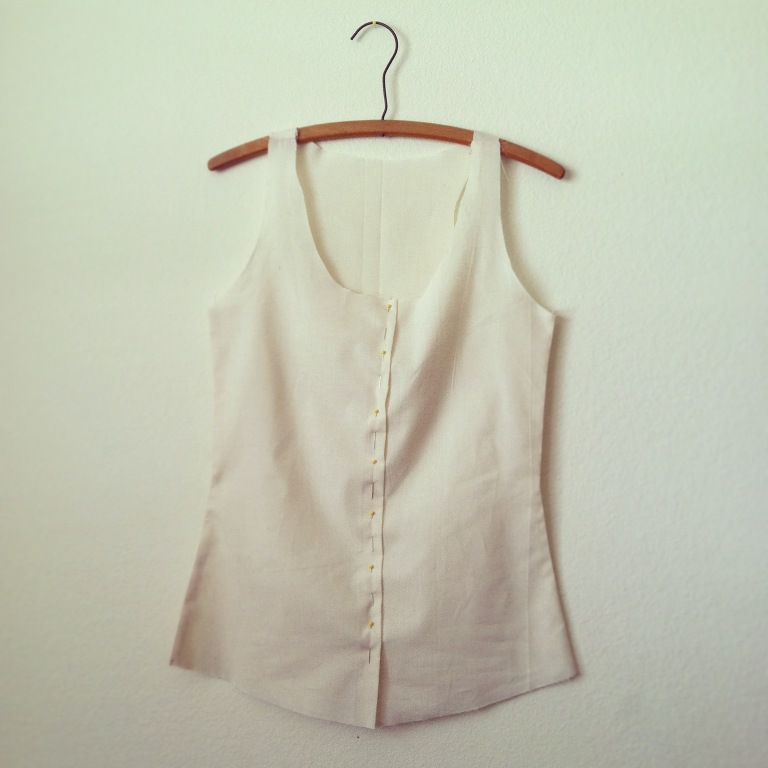 After tweaking the heck out of that version, I finally felt ready to use real fabric. Where I ended up put me in such a state of glee and satisfaction, that I was probably a bit too much to be around for a day or two. Just ask my husband.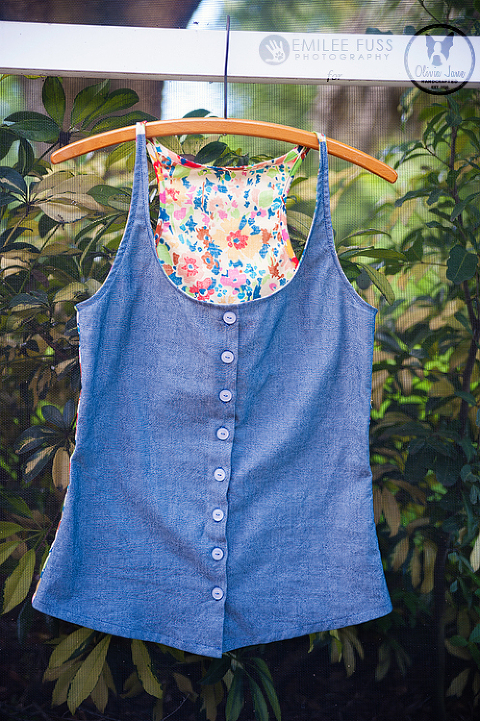 I used that wonderful Kaufman chambray on the front of my tank, and a print from Liberty's Bloomsbury Gardens line on the back.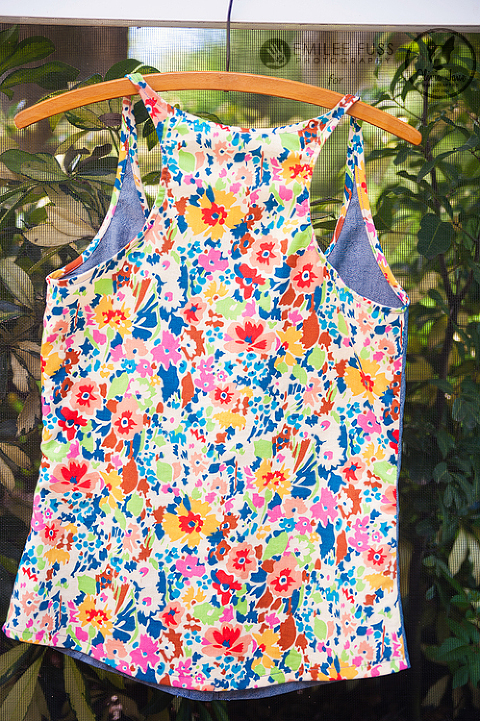 Eight buttons grace the front of this tank because I felt that was the right amount for the placement I wanted (all good button downs have a button right at the largest part of the bust to avoid the looks of "busting out", so once I spaced the top and second buttons, a total of eight is what fit best).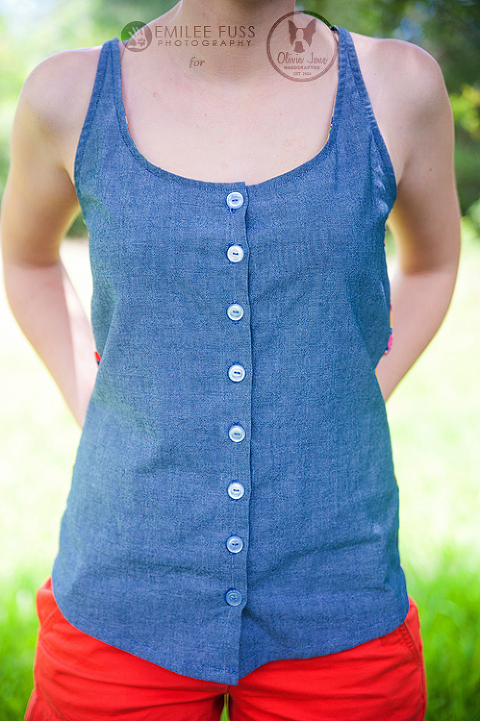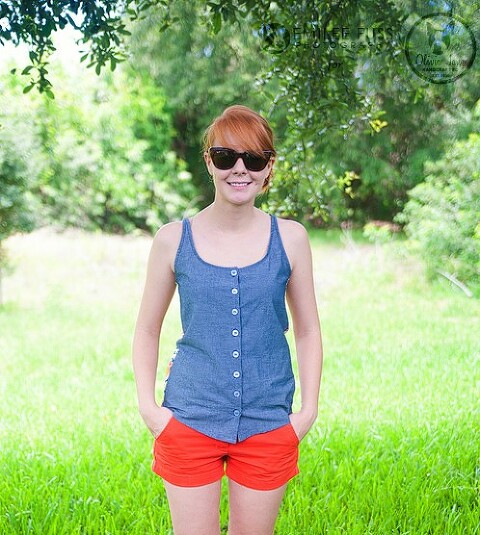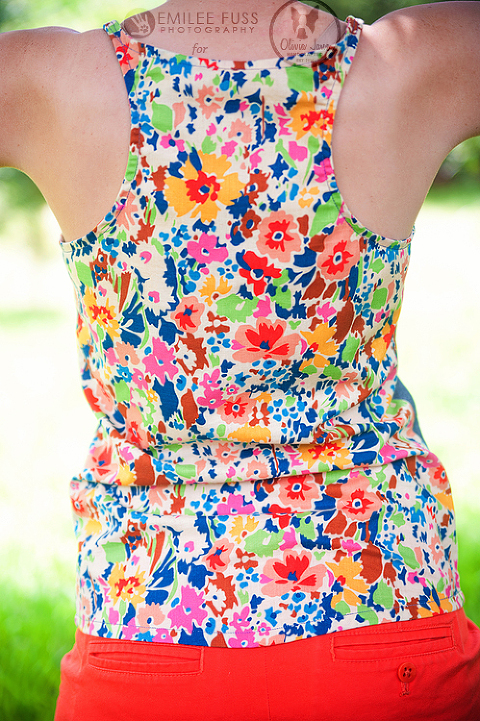 I've gotten several requests for a pattern or tutorial on how to make this. I'm certainly thinking that through, and when I come to a decision on what would be the most helpful way to present that information, I will update you so you can make your own tank too!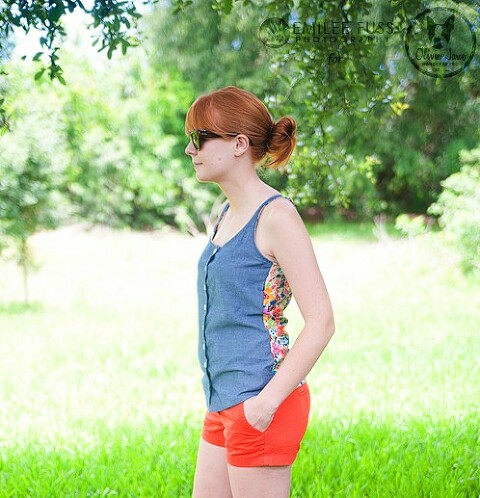 I've already got plans to use this pattern again, but I'm hoping to lengthen it into a maxi dress and use some AMH rayon. I'll keep you posted!
-Meredith