I was recently asked by the Oliver + S team to write about my favorite pattern from them- the Sketchbook 
Shirt! That post will be up on their blog later this week, but I can't resist showing you the two newest versions I made for Wallace for this special blogging occasion.
I picked up some favorite prints from Jones and Vandermeer recently, both from Cotton + Steel. I love how whimsical and fun these prints are, and figured they couldn't be more perfect for shirts!
The first print is Harajuku in aqua. Its a quilting weight cotton, not my usual choice for a garment, but its perfect for the shirt.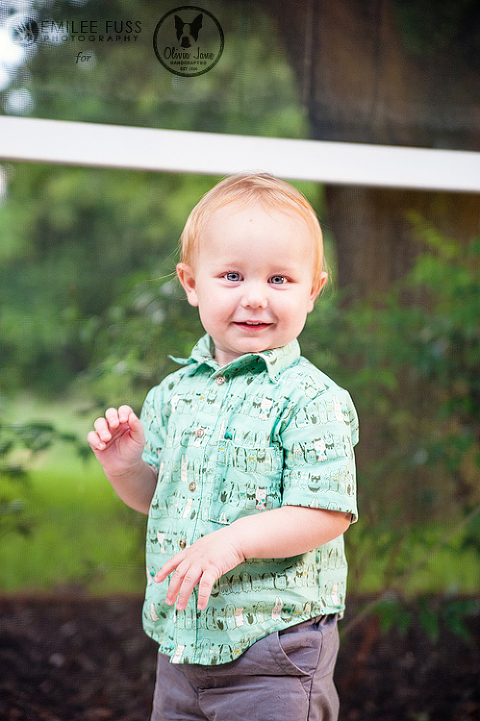 Hello Kitty Janome was especially cooperative, and did some nice top stitching for me. I'm finding those sweet spots, and learning how to make the machine work for me and not the other way around.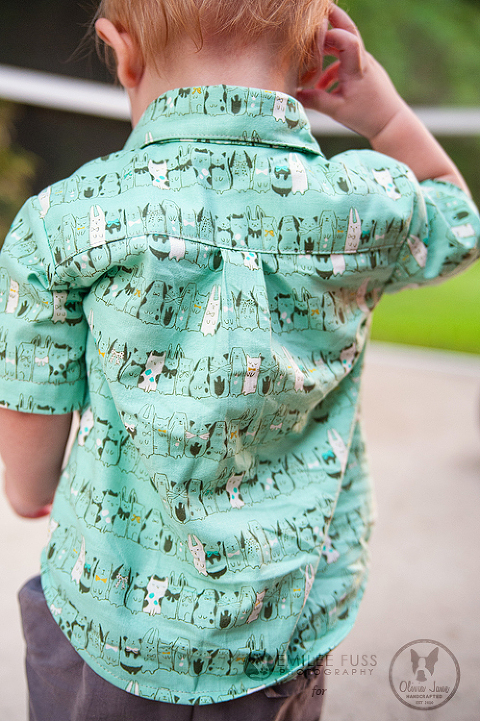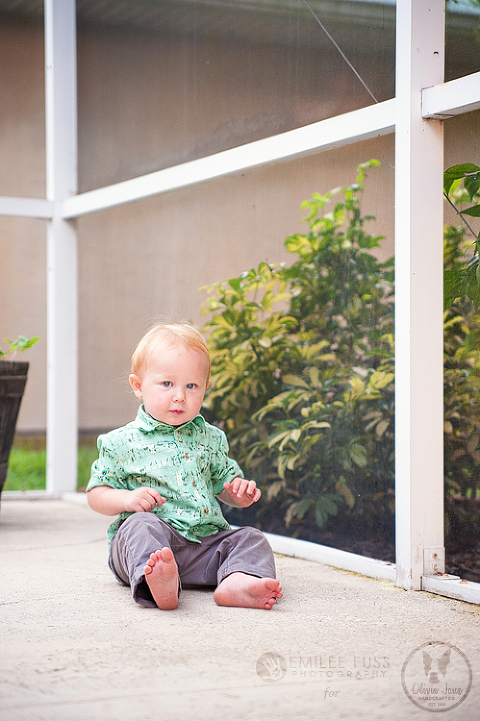 I don't have pictures, but I used French seams on the entire garment, including the sleeves. Its absolutely possible to do this if your machine lacks a finishing stitch, and the result couldn't be more professional. Its totally worth the time and effort. And- it uses less thread!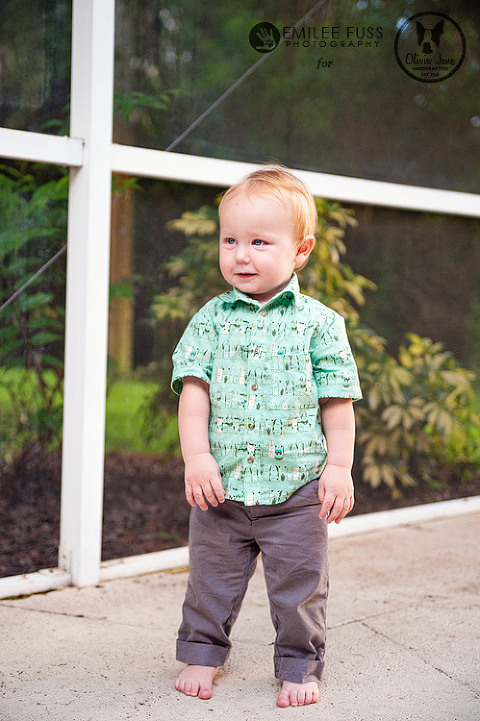 The second print is called Mystery Food in navy, and its a lawn weight. Lawn is my go to fabric for garments because of the hot and humid climate we live in!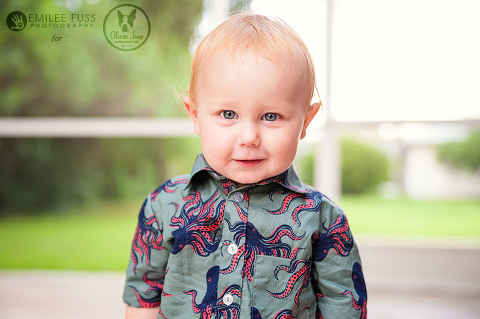 This one was constructed the same way as the first, and I love it so!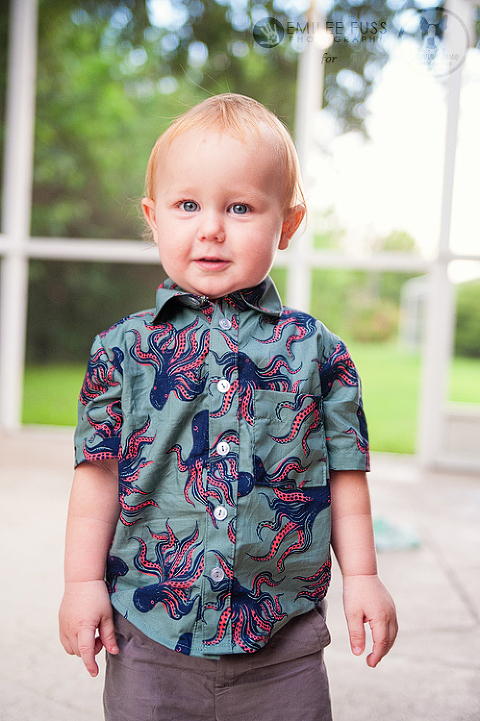 Wallace wanted you all to see his favorite thing- his belly button! Just when he started getting antsy, he brought it out along with some giggles and grins. :)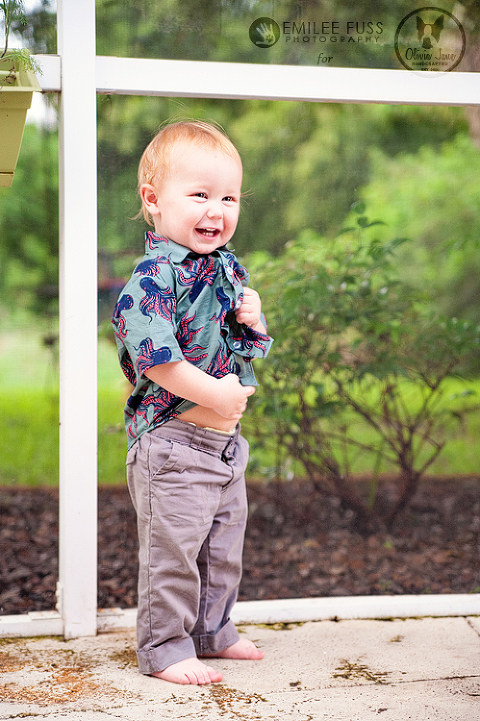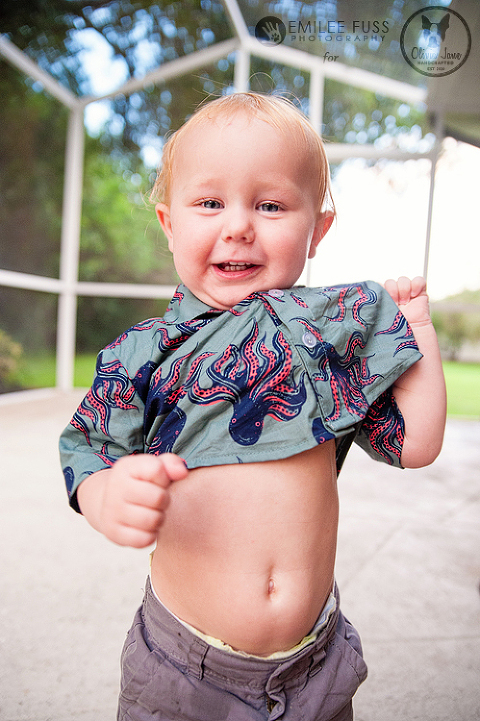 If you've been following me for long, you've no doubt heard me gush about this shirt and many other Oliver + S patterns. Let me tell you this, if you are new to sewing, are intimidated by garments, or even just looking to sharpen your skill, you need to invest in some Oliver + S patterns. I have learned so much from sewing these. In fact, I've been able to use the skills I learned sewing the Sketchbook shirt six times now to alter the construction of other shirts to make them much better. I'll be showing you some of those shirts in the coming weeks.
Thanks for stopping by! Be sure to check out the Oliver + S blog a little later in the week for my full rundown on the Sketchbook Shirt!
-Meredith