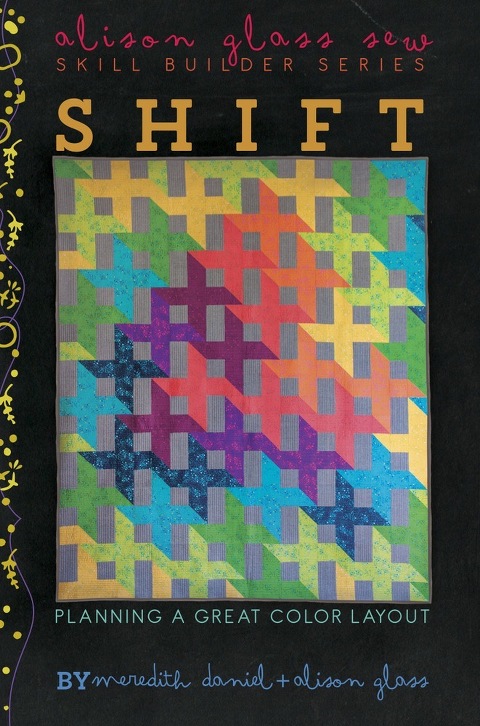 It's finally time for us to begin the Shift-a-long! We have a few things to go over today, including the big giveaway from our sponsors and this week's assignment.
But first things first!! Do you have your pattern? If not you can get your hands on it a few different ways. Alison Glass is running a sale on PDF and paper versions of Shift. She has the exclusive rights to sell PDFs so you can get it instantly there and start planning tonight. You can also find it at Jones & Vandermeer and Hawthorne Threads and you can get your fabric at the same time. 
Now, when you have your pattern you can start planning your Shift quilt. Start right on the back cover for some inspiration, or browse the #shiftquilt tag on Instagram. Once your creative juices are flowing, make a copy of the coloring page, grab some colored pencils and start planning your Shift quilt. Alison has included lots of information on color and arrangement that is helpful, so be sure to read that.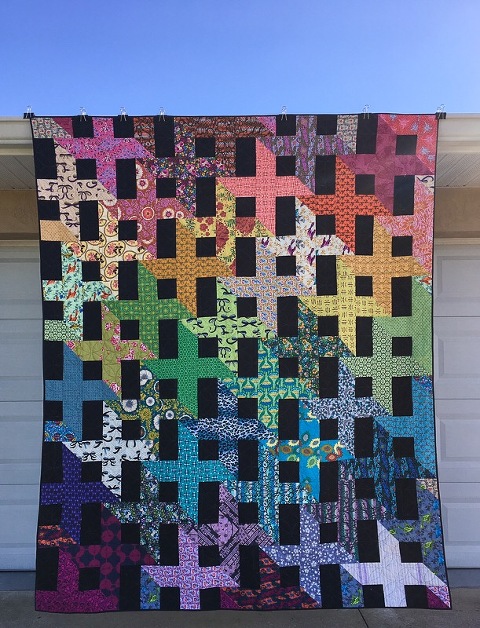 When you finish your plans, you can figure out how much fabric you need. Use the cutting guide in the middle of the page as a guide. Please do keep in mind that this is a guide, and if you are working with lots of fabrics you might not get to a whole number, so do round up to be safe! 
Note: contrary to the pattern, the total fabric needed for the quilt top per size is as follows: baby: 1 3/4 yards for foreground and 3/4 yards for background, throw: 3 yards foreground and 1 1/2 yards for background, queen:  4 1/2 yards foreground and 2 yards background. you can divide this amount by the number of fabrics used for a good estimate.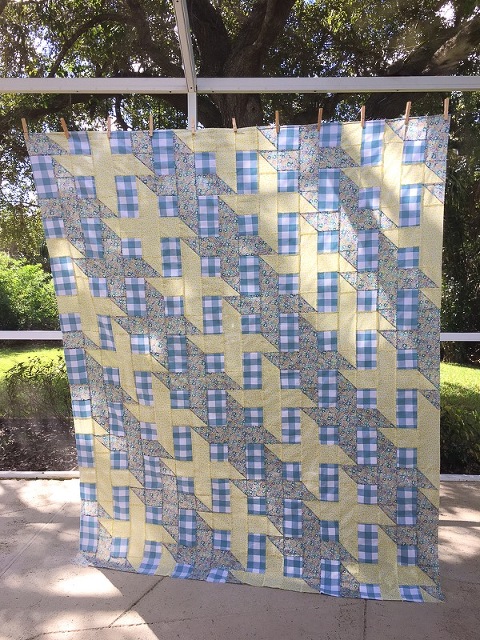 I made the tri colored top this weekend. I used a single gingham print (Carolina gingham in Fog) for the background and two Liberty florals (Michelle and Gracey) for the foreground. I got all those lovelies from Jones & Vandermeer.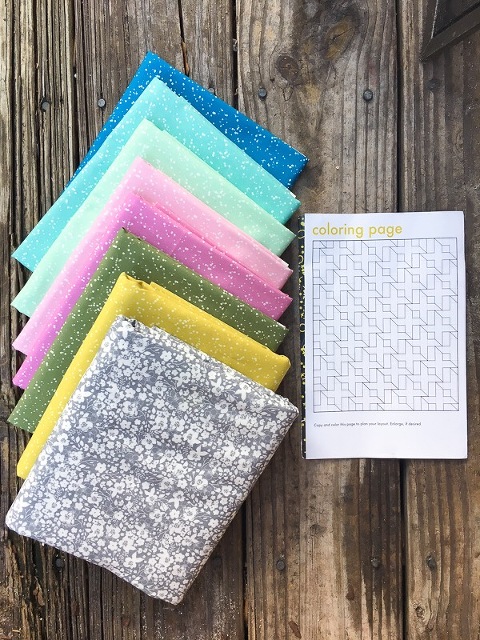 I'm tackling my next top this week with this group from Hawthorne Threads in house collections Stardust and Forget Me Not. Colors are Succulent, Seaglass, Carnation, Wisteria, Zest, Peacock, Olive, and Smoke. This amazing woven art was my inspiration for color.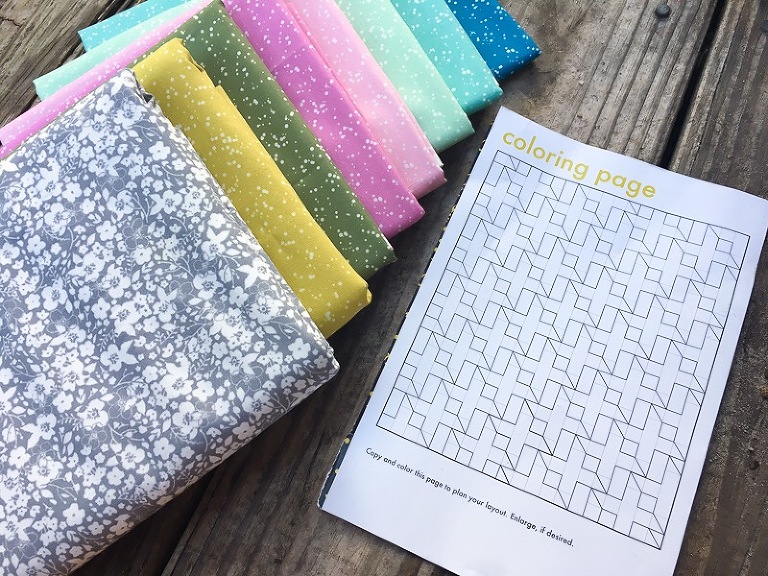 I'm so excited to see what fabric choices you make! Please post lots of pictures to instagram. Use #shiftquilt and #shiftalong and feel free to tag @thefooshe
Next week we will cut everything out.
Now for the giveaway 
I've teamed up with some awesome sponsors who have offered up some great prizes. You'll also see several examples made with fabrics from their shops each week. A huge thank you to Jones & Vandermeer, DuckaDilly, Hawthorne Threads, and Alison Glass for their generosity!
When we wrap up the quilt along, you'll have some time to finish up your quilt top. Post the finished top here and on December 5 a winner will be announced. You have to complete your top in time to be entered!
Our prize will include: a fat eighth bundle on Alison Glass's brand new collection Seventy-Six, a $30 gift card to Hawthorne Threads, a $50 gift card to DuckaDilly, and a fat quarter bundle of Cotton + Steel Mesa from Jones & Vandermeer. 
*you must be in the US to win, but if you are outside the US you may pay the shipping difference to receive your prize. 
Please feel free to comment with any questions!
-Meredith