I'm now at the point in my pregnancy that nothing fits. I'm talking my maternity pants are about to reach their limit. When I'm at home, I basically want to wear a tent because it seems that's the only solution that won't suffocate me. The issue I'm running into is that I do have to go out in public a few times a week. I really needed to come up with something.
The happy medium to style and comfort I found is a dress. Using a dress I currently have as a rough guide, I drafted my own pattern, and got to work.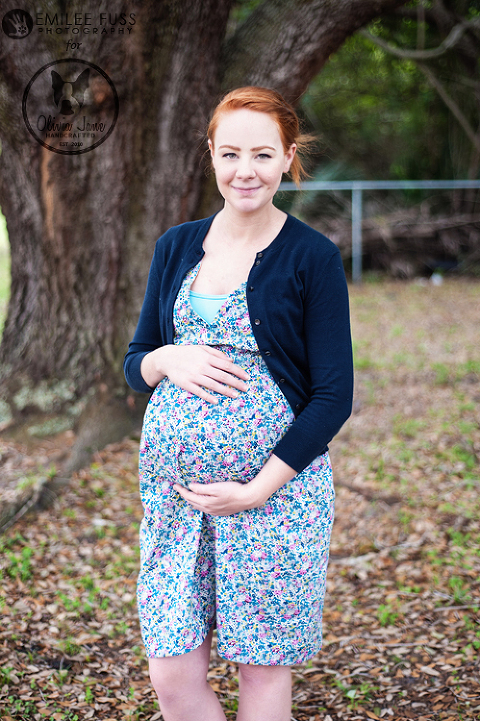 I never go straight into a pattern without making a muslin, so the fact that I went straight for the Liberty shows my desperation for clothing that fits. This dress has an overlapped v-neck and a band with ties, along with some little feminine sleeves. The skirt portion is basically just a ton of fabric gathered up to cover my belly. Desperate times, people.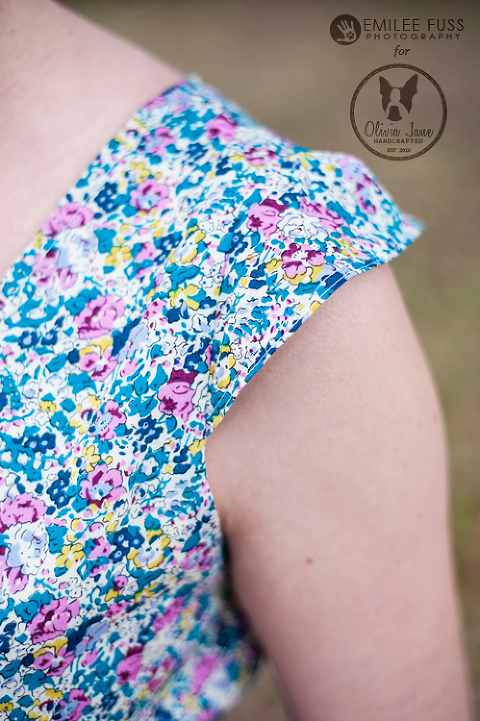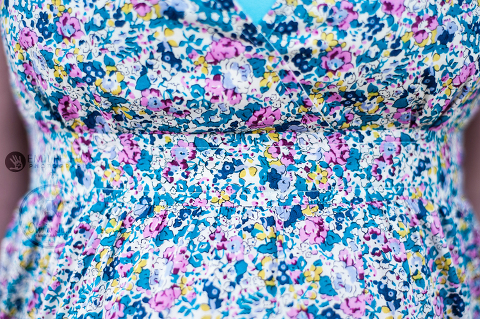 I do love this dress! Its so light, which was an absolute necessity for the already hot weather here. I only lined the bodice of the dress (with my trusty Free Spirit solid voile), and left the skirt unlined. All seams are either enclosed with lining, or with French seams.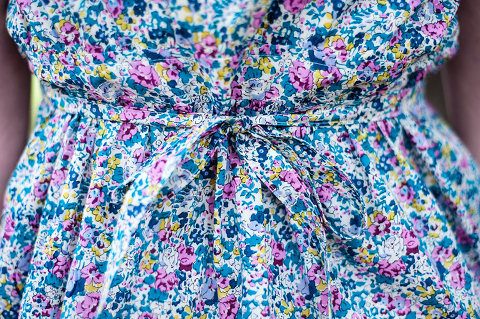 The Claire-Aude print from Liberty has long been a favorite of mine, and it definitely makes me feel more glamorous in my current state.
While I'll get a lot of wear in this dress over the next six weeks or so, I plan to take it in once Baby is here so I don't have to closet it and just hope for another pregnancy (which my husband has assured me will not be happening). We'll see.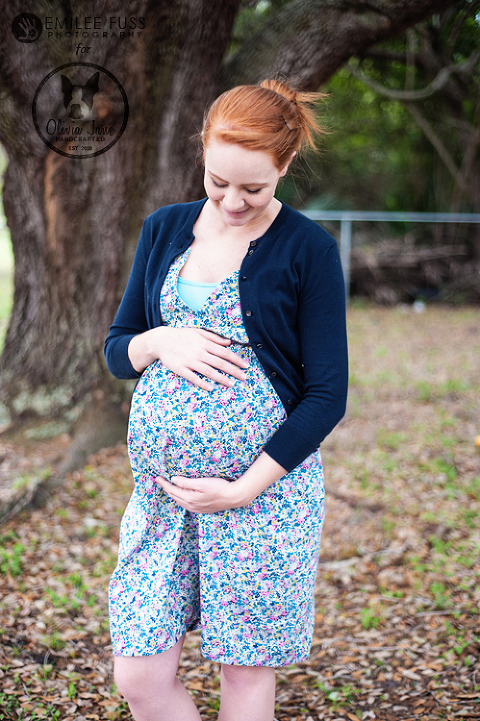 This is exactly what I love about sewing. I love the ever present opportunity to just imagine and go with an idea. Its incredibly empowering to have a need (or a want), and then with your own hands to meet it. Perhaps exceed it. For me, its less about fabric accumulation, and more about using a special print in a way that satisfies me. Not just making for the point of using up fabric, but to showcase a loved fabric in a useful way. I think that's why I'm so drawn to using Liberty in garment sewing. I get to see it as often as I wear it, and since I've used primarily Liberty fabrics in my maternity sewing, I get to see those favorites often. And it makes me feel good to wear something so beautiful. Sure, I can make quilts, but where I live, we get so little use out of them, that I would rather use my most special fabrics in a different way.
I'd love to know- how do you use your most treasured prints?
Have a beautiful day!
-Meredith