One thing I love about Layla is that we just get each other. She is my mini-me which is awesome, but I'll admit it can be frustrating at times. We both love doing crafty things, and she naturally assumes any image with some sort of pattern is fabric. It's pretty common for me to be browsing online or even Instagram and hear Layla pipe up, "oh, Mom! I love that fabric. It would make a great …" 
I thought this year for school I would make her a new backpack. I made her first one for her back in 2012 when she turned two. I thought having something a little bigger would be special. And yes, we do homeschool. But she uses her backpack twice a week when we have school meetings with other families and it's a great place to keep her stuff together.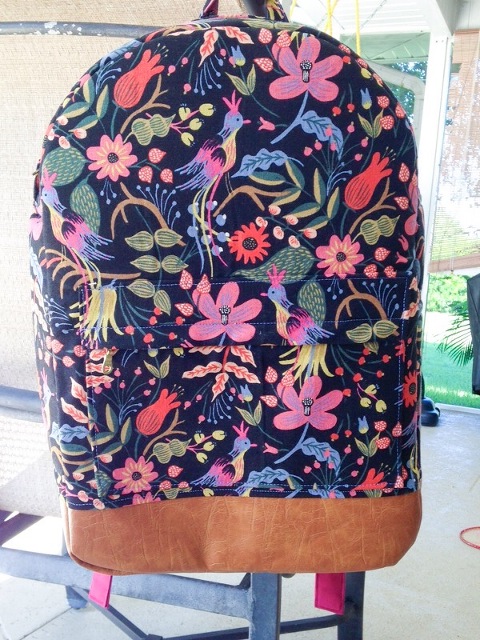 Anyway, I picked out this awesome bird canvas from Anna Bond's new Les Fleurs collection for the exterior and I asked Layla to choose her favorite fabric for the lining. She spent a long while on Hawthorne Threads looking over their huge selection of Cotton + Steel. She immediately loved Alexia Abegg's whole Printshop collection, and even after combing through all the other fabrics she loved that one most. Specifically, she fell in love with this blue print, but wanting the bag interior to coordinate with the outside, she chose to get it in the peach color.  
What pattern did I use? Well- I didn't really. I looked up some standard backpack measurements and made a template with some construction paper.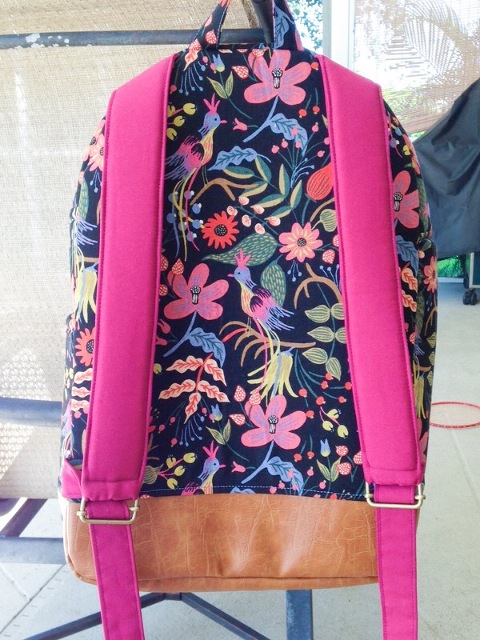 First I made and attached the front zipper pocket. Then I attached flex foam to all the exterior pieces for structure and stability. After that I basted each lining piece to its corresponding exterior piece, and finally I sewed the bag together with lots of patience and wonder clips.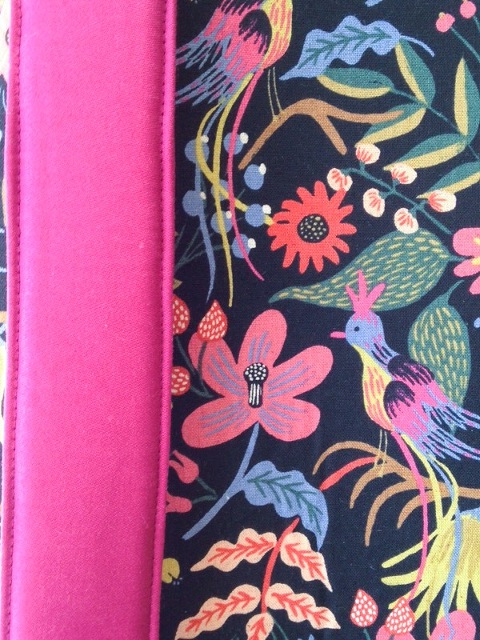 The straps are also lined with foam so her little shoulders have some cushion.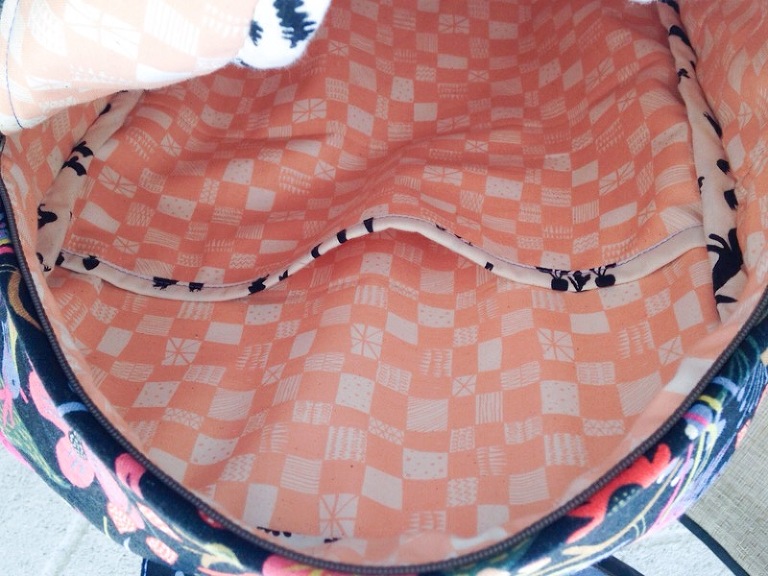 I decided to bind the interior seams for two reasons: first, it's a clean look and using a high contrast fabric is a great pop, and second, assembling this way keeps the lining stationary. Bonus reason is that Layla loved this black and white print, and using it as binding was a great way to sneak it in.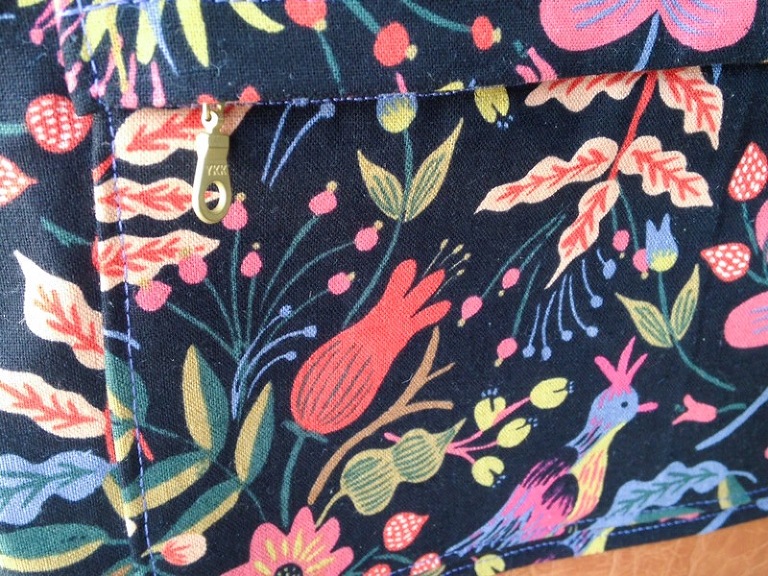 So the exterior of the backpack has a zippered pocket in the front and a side pocket for holding water. She discovered the side pocket this morning before our meeting and said, "Mom! I didn't even know there was a pocket just for this!! I bet my backpack is the only one that has that!" I just laughed because obviously it's not an original idea, but I do appreciate her excitement and wonderment.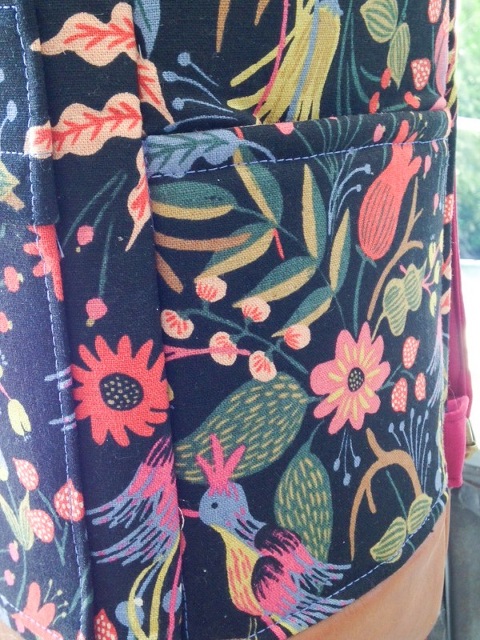 The interior has a sleeve style pocket, and while she certainly won't be using it for a laptop, it's a great place to put her folder.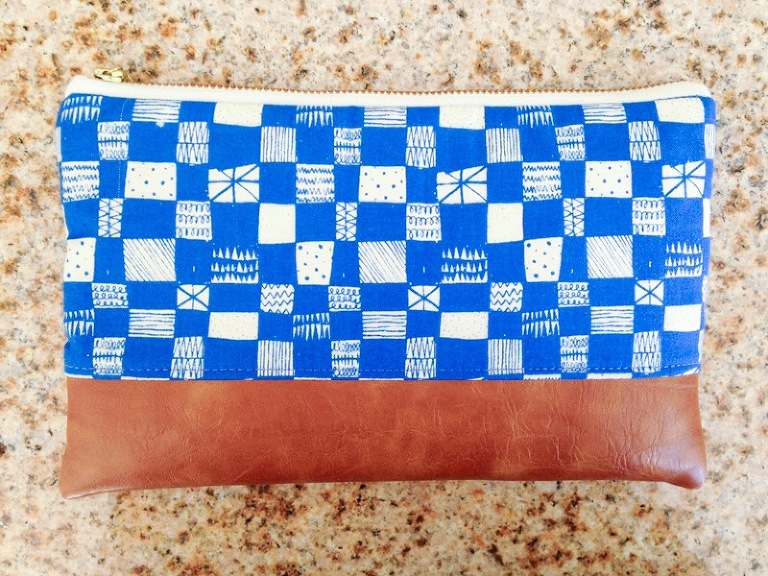 I surprised her with a pencil pouch on her very favorite Printshop fabrics! She was so excited when she discovered them, I knew I had to make her something with them. When she opened up the backpack and saw it her whole face lit up, and I knew she felt pretty special. And that makes me feel special. I can't imagine a better response.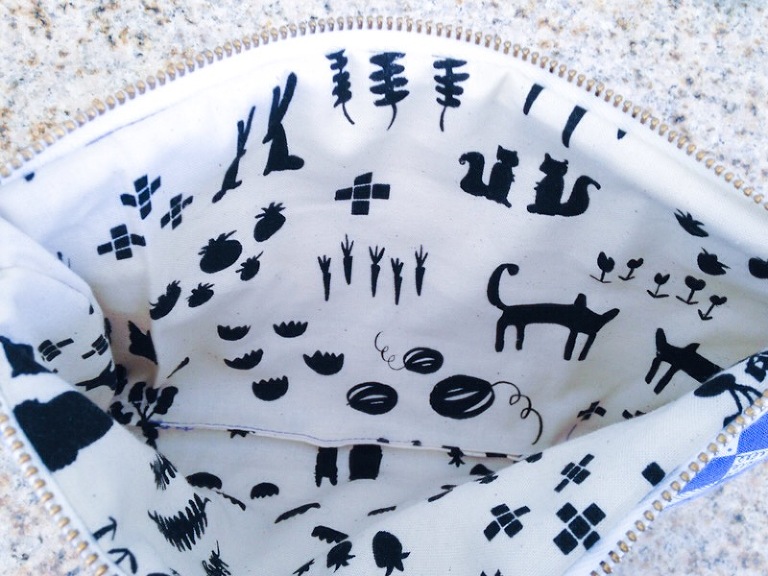 I hope you are having a great week! 
-Meredith