Desperation can sometimes lead to nasty results. We may throw caution to the wind, and make compromises to gain a little ground. Then again, sometimes it works out well. I'm happy to say that my latest "desperate" project was actually a raving success. Well, sort of.
Wallace has gotten used to being in our bed because its so much easier to nurse him there than it is to trek across the house in the middle of the night. Long story short, its bred some sleeping issues that I'm eager to break. To begin with, he needs to be in his own bed, but his bed isn't nearly as appealing as mine without me or my cushy foam mattress. Unfortunately, it seems that crib mattresses only get so comfortable because they are made for utility and to avoid soaking up pee and any other fluid that comes from wee ones. So how am I supposed to convince this kid his bed is better than mine? Currently he hates the crib, and will cry for several hours without stopping. He's not getting me in there, so making the bed itself more comfortable seemed like the best remedy.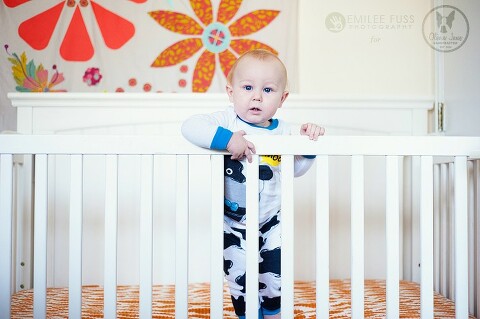 After some thought, I came to the conclusion that quilting some flannel crib sheets might provide the comfort Wallace craves. I grabbed some flannel I had on reserve for this very purpose, and decided to layer it with batting and quilt it. I always use Warm and Natural batting, and its perfect for these sheets because its solid and has a low loft. Once I quilted the flannel and batting together, I cut it down to size and made crib sheets.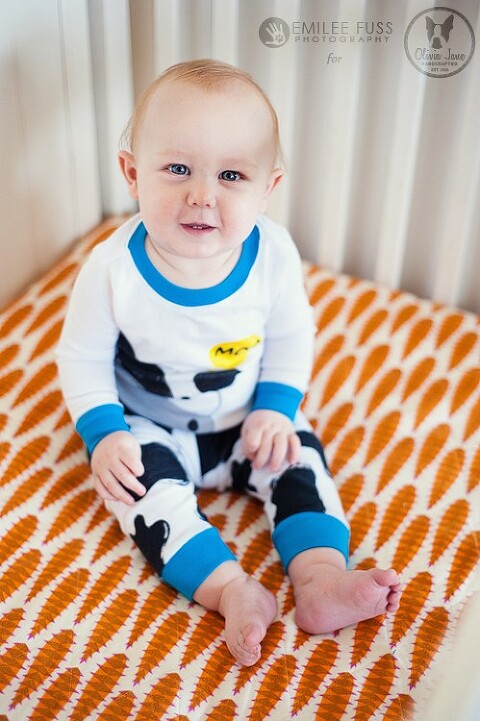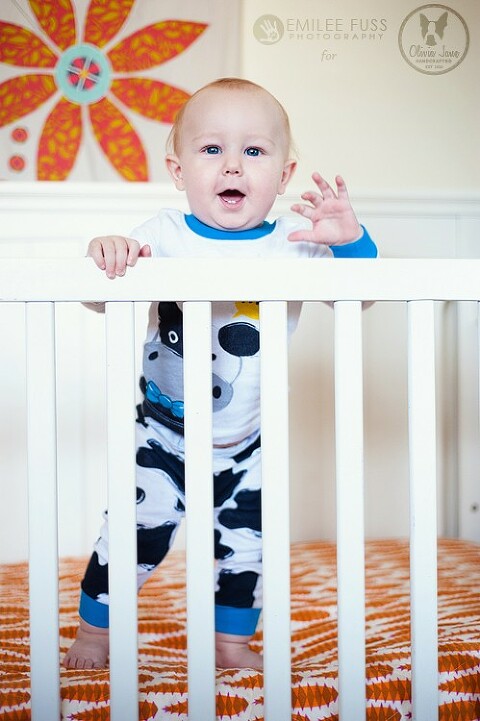 its fairly difficult to see the quilting lines, but take my word for it. :)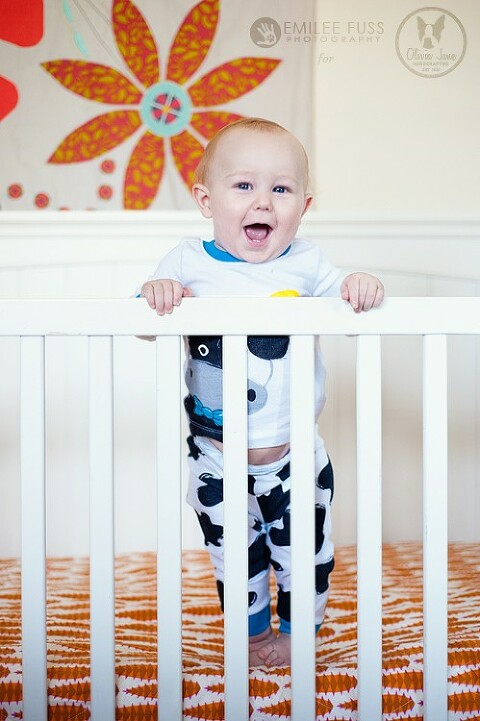 They're wonderfully soft! I would love to sleep on them every night. Wallace isn't quite convinced yet, but they certainly are a big step up from just a plain sheet on a crunchy mattress. We'll get there…I hope.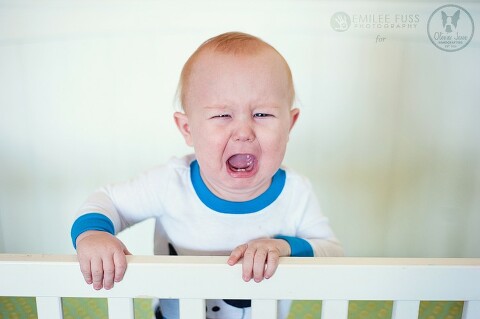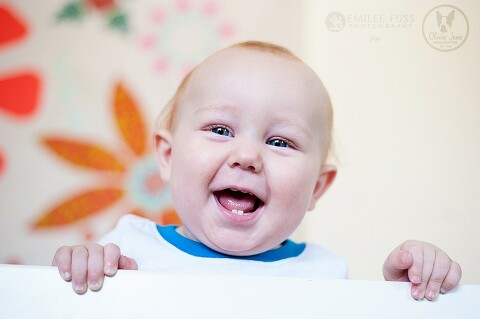 On a lighter note, can you believe this guy is 8 months old?! Time just needs to slow down!
-Meredith