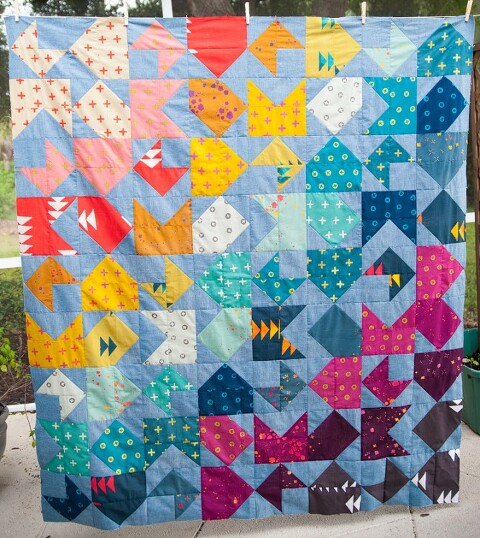 We're ready for step two in our Opposites Attract quilt along. Do you have your materials? Have you gotten the pattern? If so, you are ready to start cutting. Once you have determined your layout (using one of the diagrams provided, or from filling out your own using the coloring page), you will know what you need of each fabric and you can begin cutting following the provided instructions.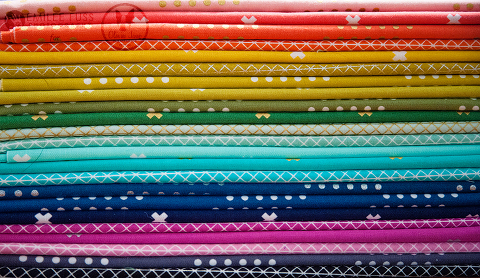 If you are making a two-tone quilt, or one that includes the same fabric many times, you can cut your half square triangle pieces using a no waste method. To do this, instead of cutting 4.5″ pieces for the HSTs, cut 5″ squares from both the background and main fabric pieces. Place one background square and one main fabric square right sides together, and mark a diagonal line through the center of the square. Sew a seam 1/4″ from the center line on either side, and then cut the center line. Press the seams open (or to one side, if you prefer) and trim to 4.5″. You now have two HST blocks and have wasted no fabric.
*Note: if you do not use the above no waste method, fear not! Even though you will have a lot of leftover triangle pieces, I'll be posting some inspiration on how to use those scraps after the quilt along. They make wonderful coordinating pillows for your Opposites Attract quilt, but there are a host of ways to use them, especially if you trim carefully when cutting them. :)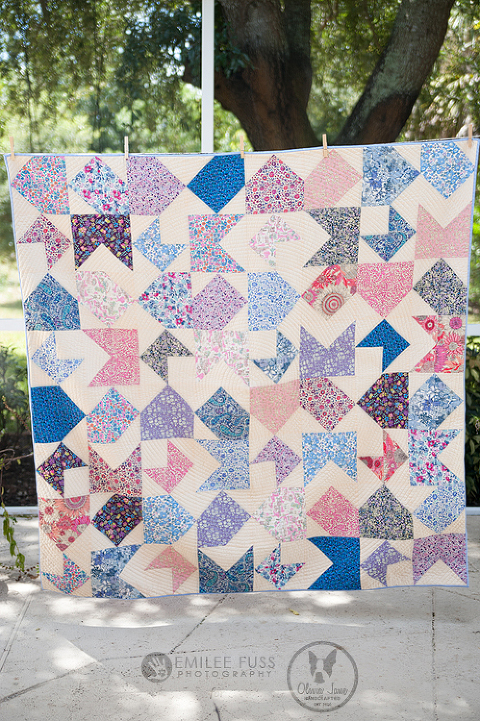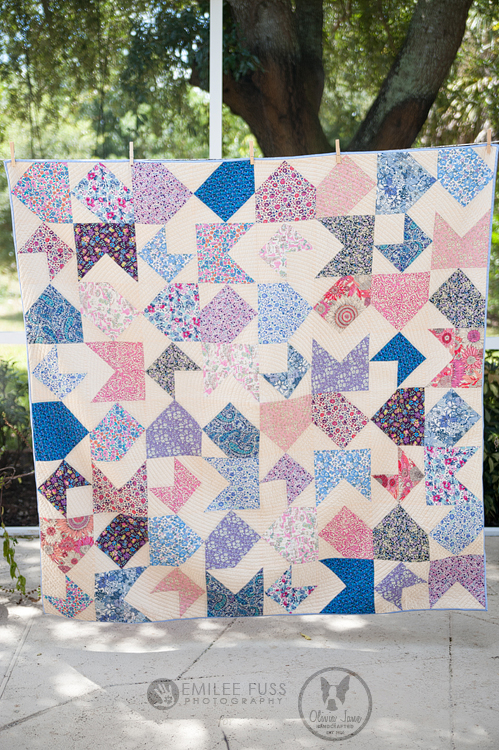 I'll see you back here next Monday when we will be ready to begin sewing! I'd love to see your progress! Upload your progress pictures to the Flickr group, use #oppositesattractquilt on Instagram, and by all means tell me about it in the comments section! Feel free to ask questions too.
-Meredith