A couple of weeks ago I got a custom order for a Super Tote (pattern from Noodlehead). We went back and forth on fabrics and finally decided that Michael Miller's Glitz fabrics were the perfect choice. My client actually decided on all the placement, so I can't take a bit of credit for that.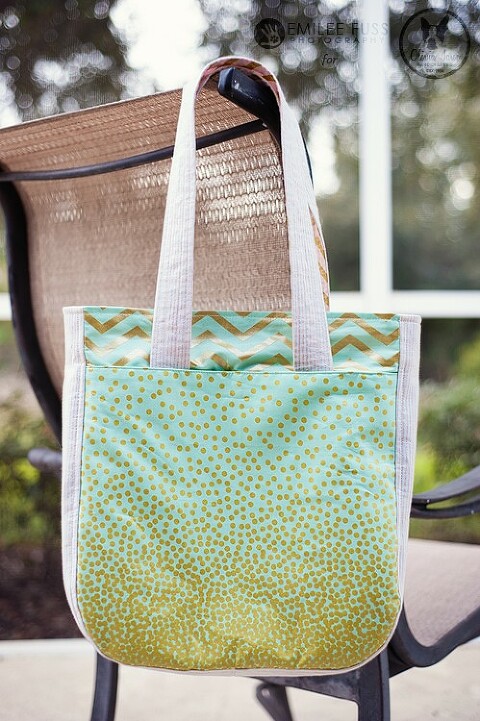 Isn't it a fun bag?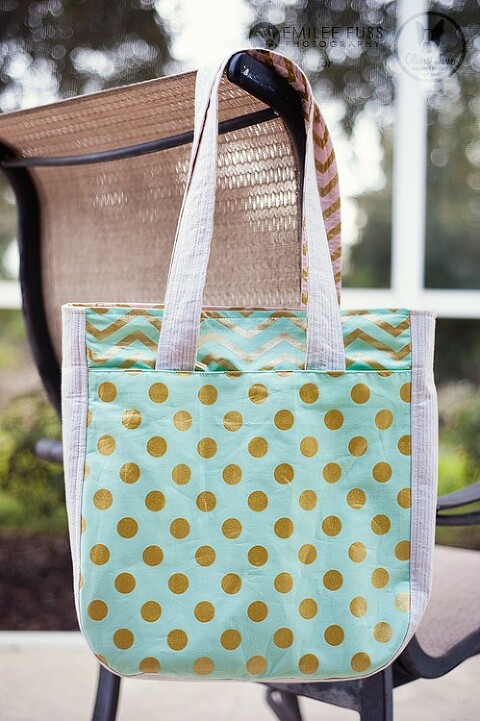 Both sides are different, and each outside pocket (fully lined) features magnetic snap closures.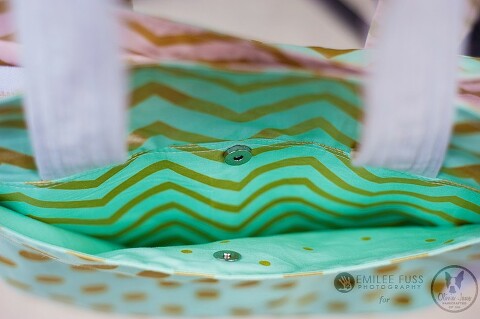 The outside fabrics are in the blue colorway (mist), and the white fabric you see is a metallic chambray from Andover (possibly my new favorite staple fabric because it is awesome).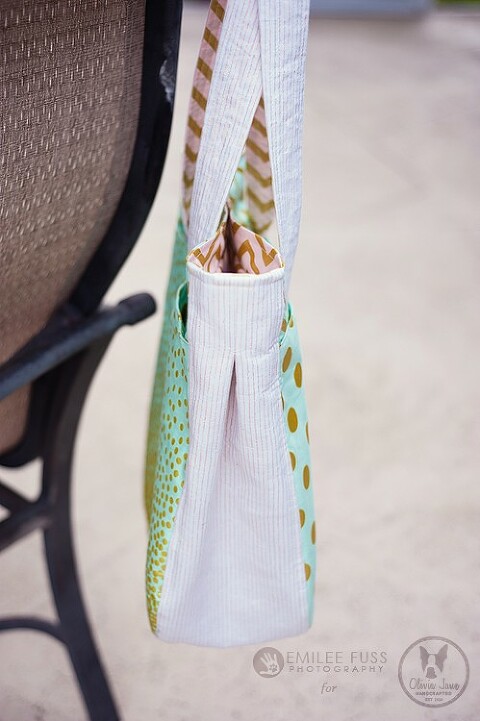 The handles are lined with the pink colorway chevron print, and the inside lining features the pink colorway as well.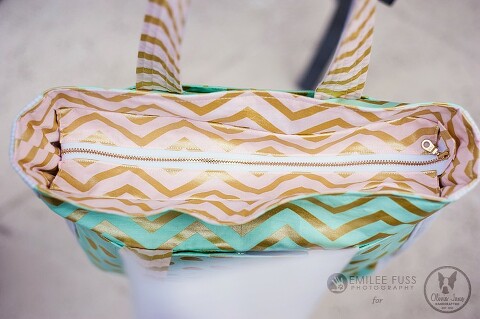 The zipper is from ZipIt, where I get all of my zippers. This one is the 18″ version of my most favorite organic cotton gold tooth metal zipper. Gosh, I love it.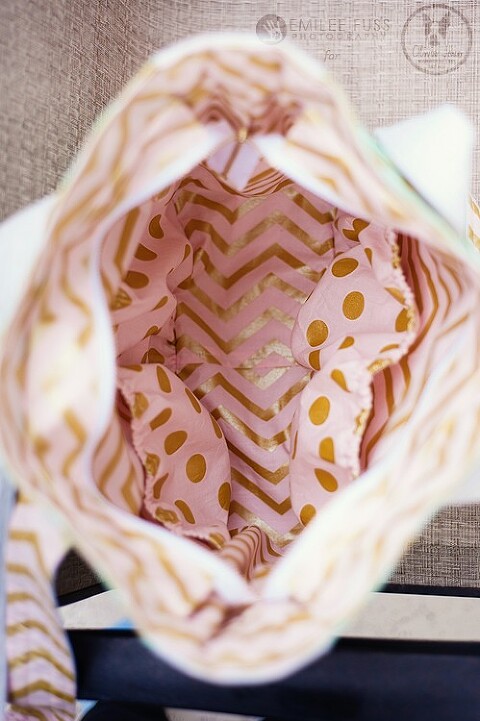 This bag is so bright and fun. It has great structure without being bulky or heavy, and its the perfect size. I hope its new owner is as head over heels as I am!
Pop back in tomorrow to see the cutest little button down shirts. I'm finally making clothes for Wallace and I'm afraid I won't be able to stop!
Have a great day!
-Meredith