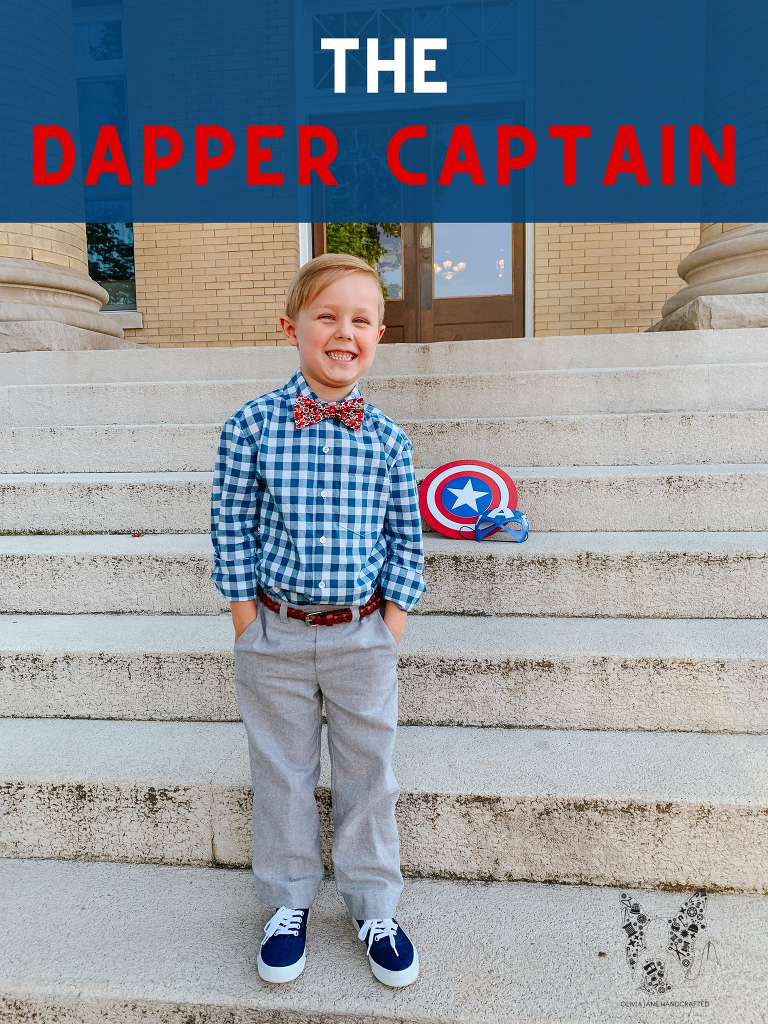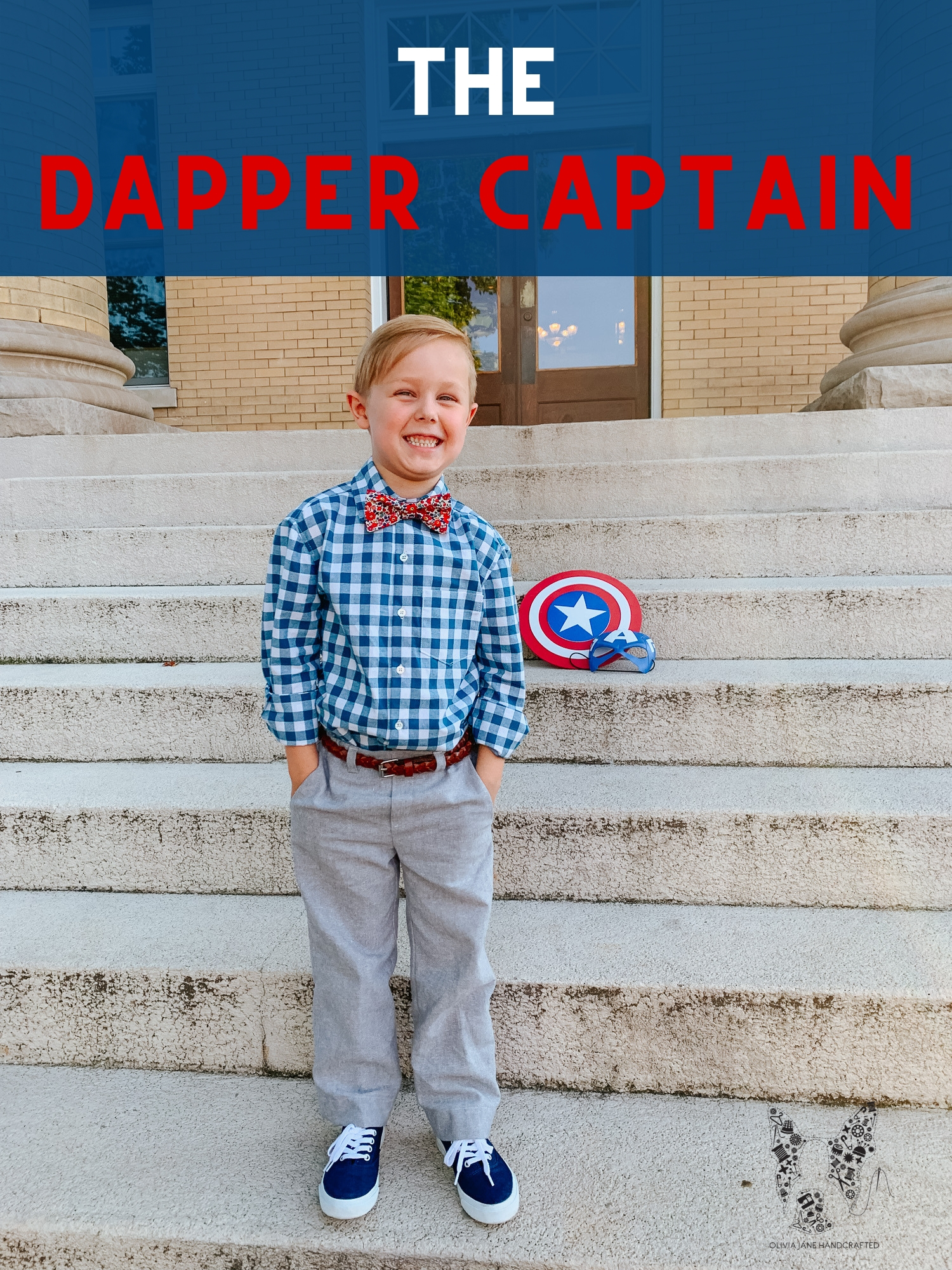 I'm so excited to be back for week two of Project Run and Play! This week is all about making an outfit that is not a costume that nods to our child's favorite superhero or heroine, and let me tell you, that is not as easy as it sounds! There was much debate over what qualifies a hero as "super", and again, what they might wear when not saving the world. So this week, my entry is focused on my son, his unique style, and his favorite hero, Steve Rogers who is better known as Captain America.
Please note: this is for a competition in which I am a competitor. I would so appreciate if you follow this link and scroll down to vote for me! Voting takes place on the Project Run and Play blog.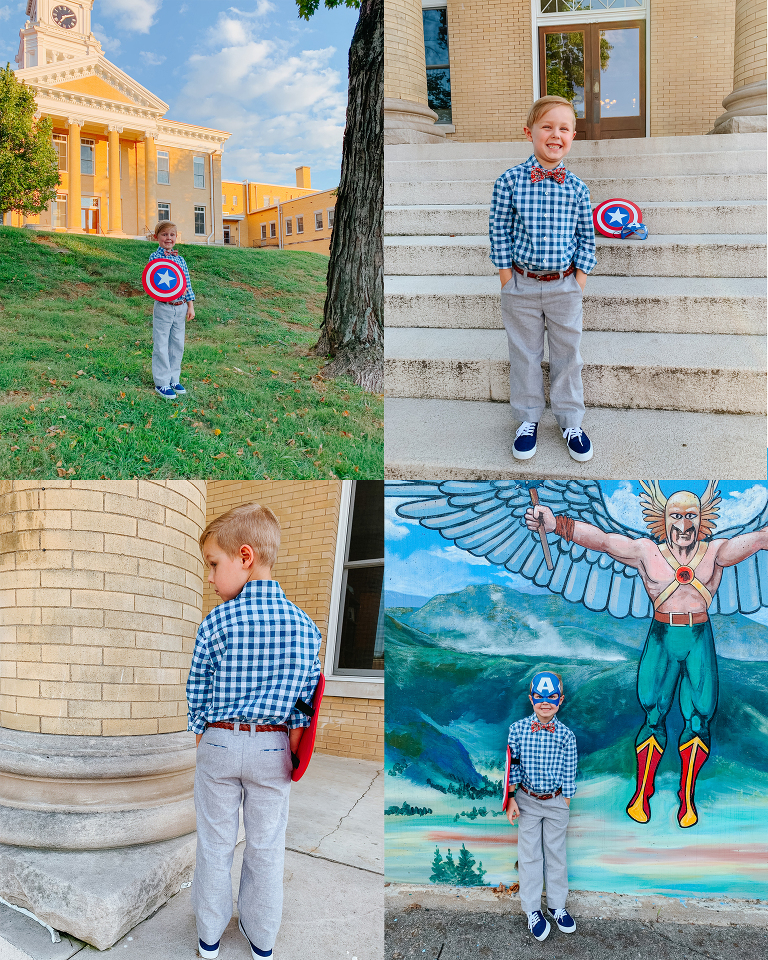 Wallace is the kid who loves to look good all the time. It takes no parental prompting- he simply likes to don suspenders whenever he can or add a bowtie to his look. He loves his hair just so, and he needs to be clean at all times. So naturally, his version of the Captain, was going to have to be a dapper one, which isn't a stretch for the gentleman hero. My other son is the complete opposite and does actually dress in full costume to go everywhere.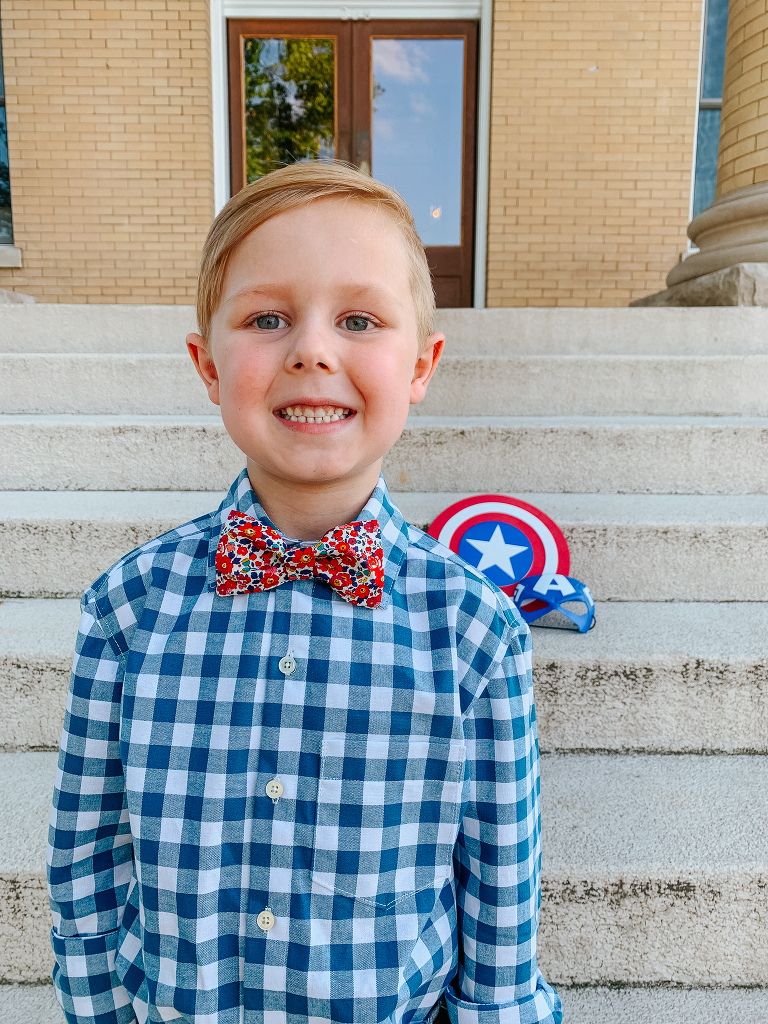 We chose a blue gingham for his shirt, and spared no details. Its has all the characteristics of a professionally sewn shirt, from a collar with collar stand to a tower placket on the sleeves. The inside is finished with French seams. I used the Buttoned Up Buttoned Down Shirt from Oliver & S because their patterns are always so well done, and include all the details of high end ready to wear clothing. The buttons are pearl and they were purchased at Jones & Vandermeer. His bow tie was made with Liberty lawn.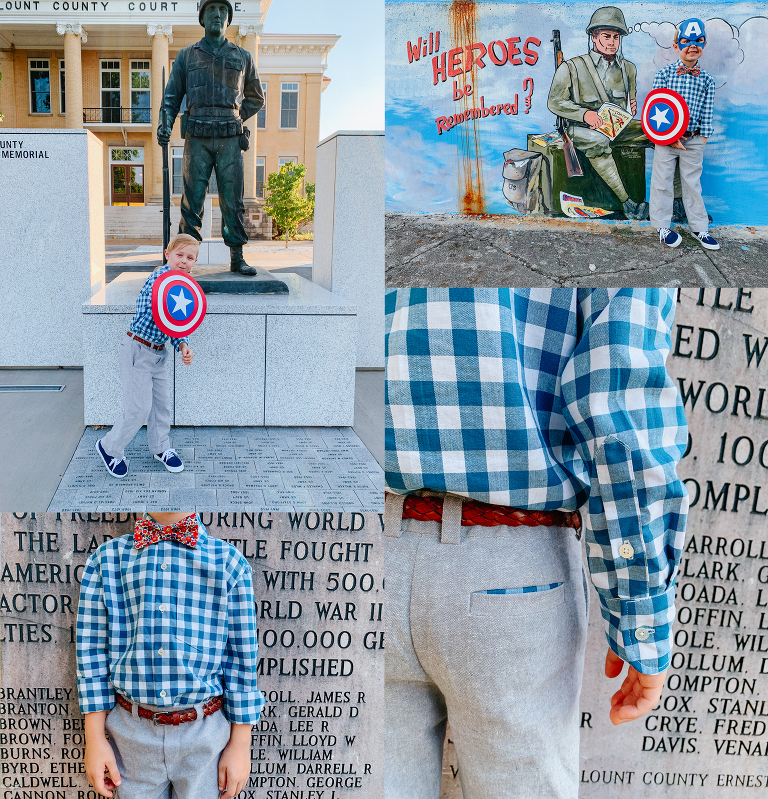 The pants are a light grey linen- we didn't want to go full white for the pants. That wouldn't last one day, even with my clean kid. I used the Art Museum Trousers pattern from Oliver & S for the pants. They feature welt pockets with a peek of the gingham fabric inside. The waistband facing also includes the gingham used in his shirt. The trousers are an easy wear with light linen, and fit nicely. My young captain was glad for belt loops to add in a belt!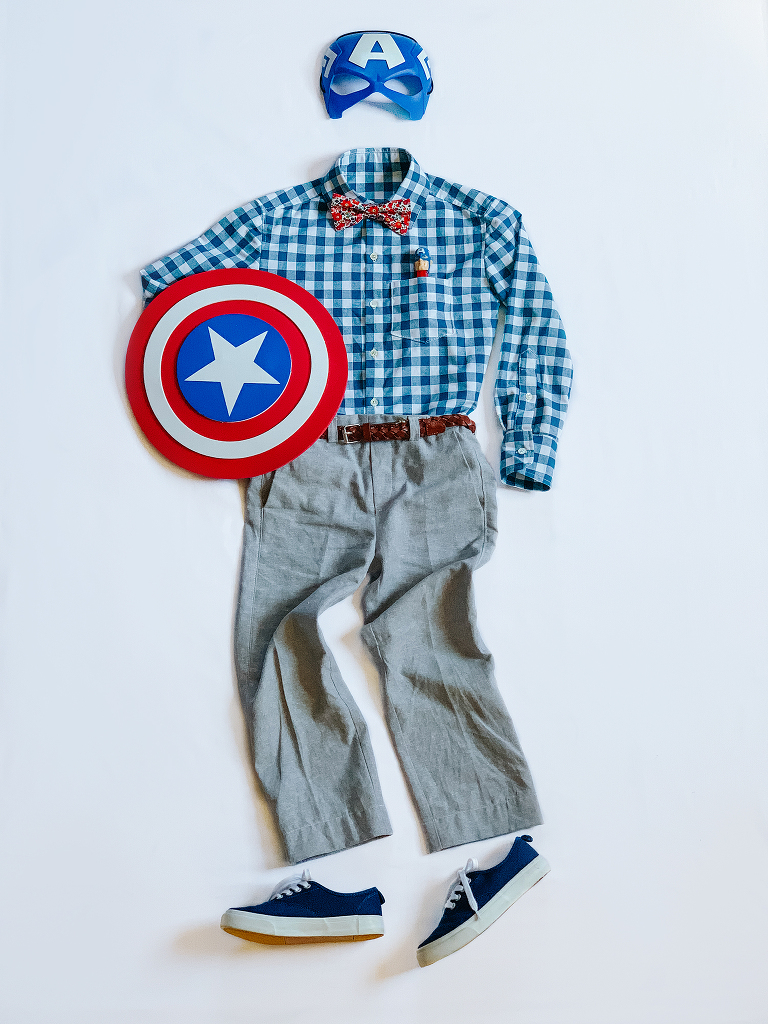 As a mom who dreads when my children want me to make anything character related because stores are so saturated with that kind of thing, I was glad for this weeks prompt to make regular clothing that our favorite superhero might wear! I know this outfit will get lots of mileage and can be worn most anywhere.
Remember to go vote! Visit this post, and once you make it to the bottom, there is a voting box with a box next to each entry. Vote for your favorite! You can only vote once. 
I hope to see you for week 3! Thank you!
-Meredith