How I love a newly made dress! I grabbed a gorgeous, and rather rare cut of Liberty cotton/linen chambray which I purchased at Jones & Vandermeer a while back, and decided it ought to become a Kim dress.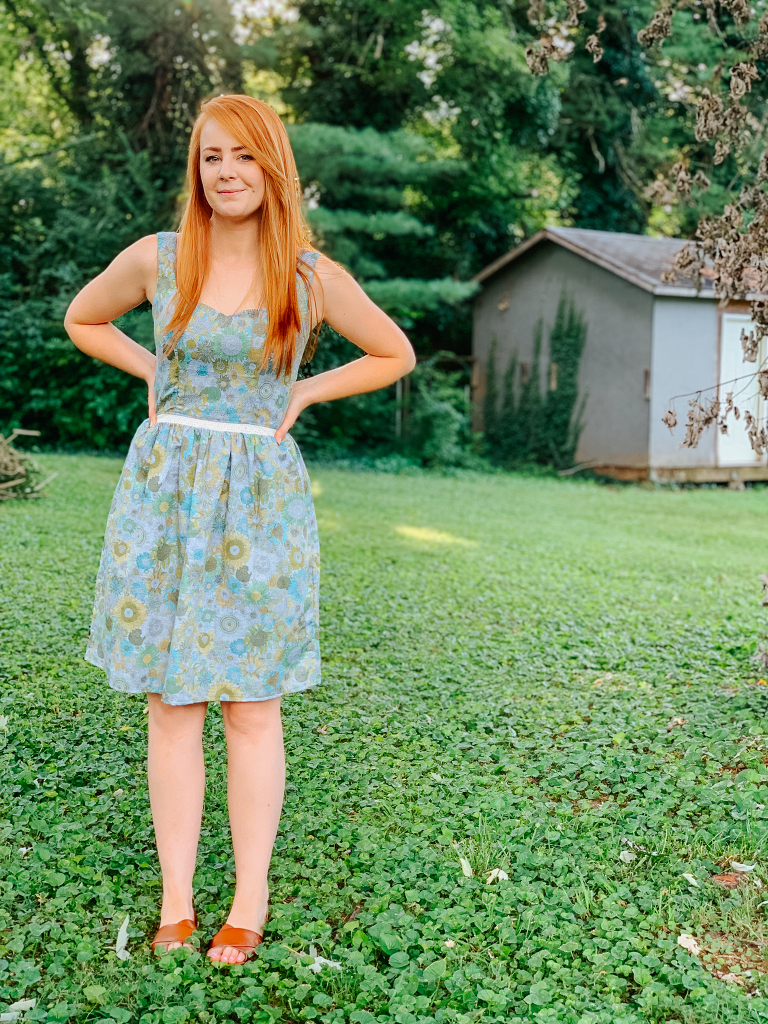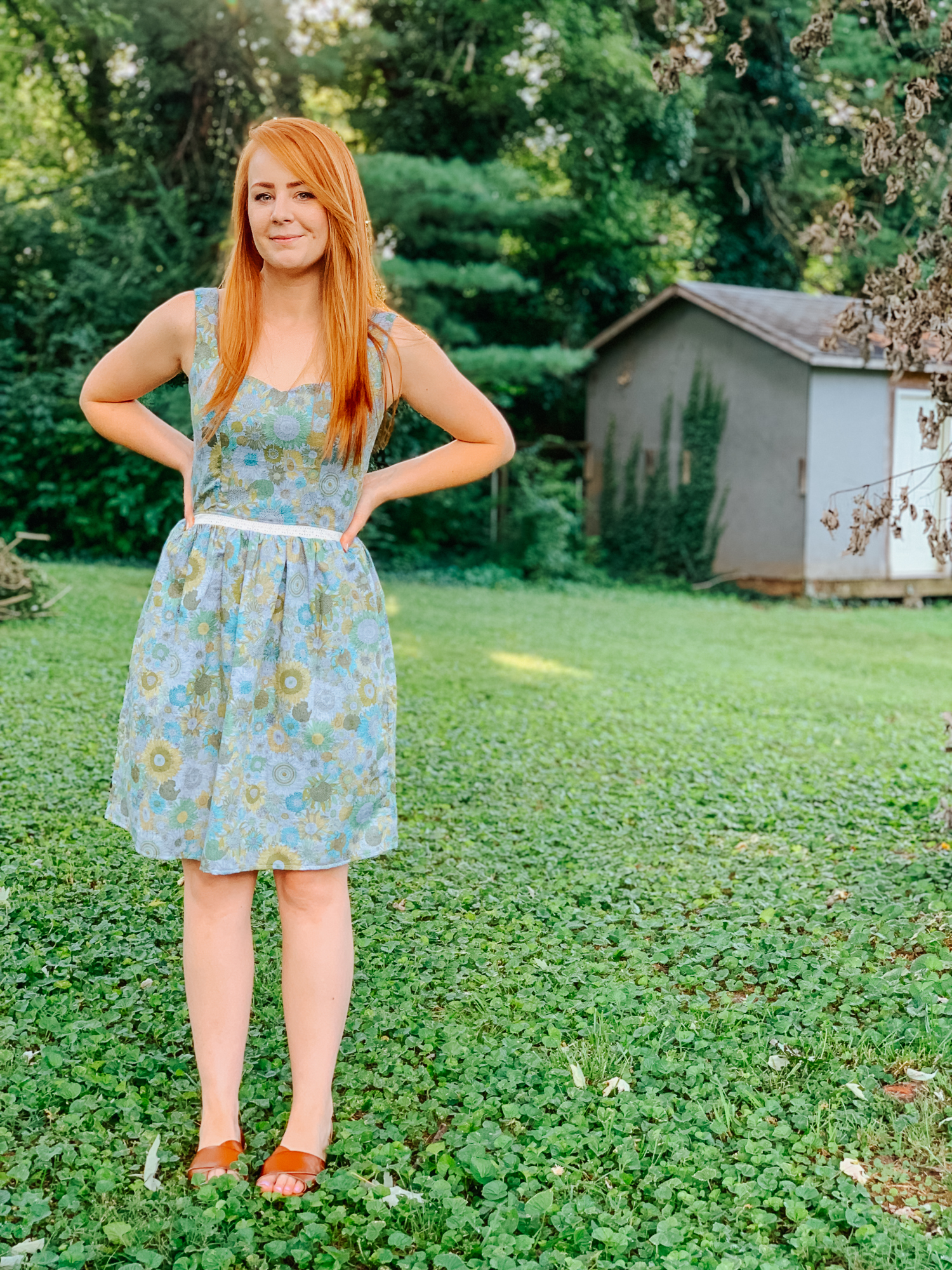 The Kim Dress is a pattern from By Hand London, and its got a great feminine neckline, princess seams, and two options for the skirt. I chose to make my own gathered skirt, because I know what I like as far as a skirt is concerned.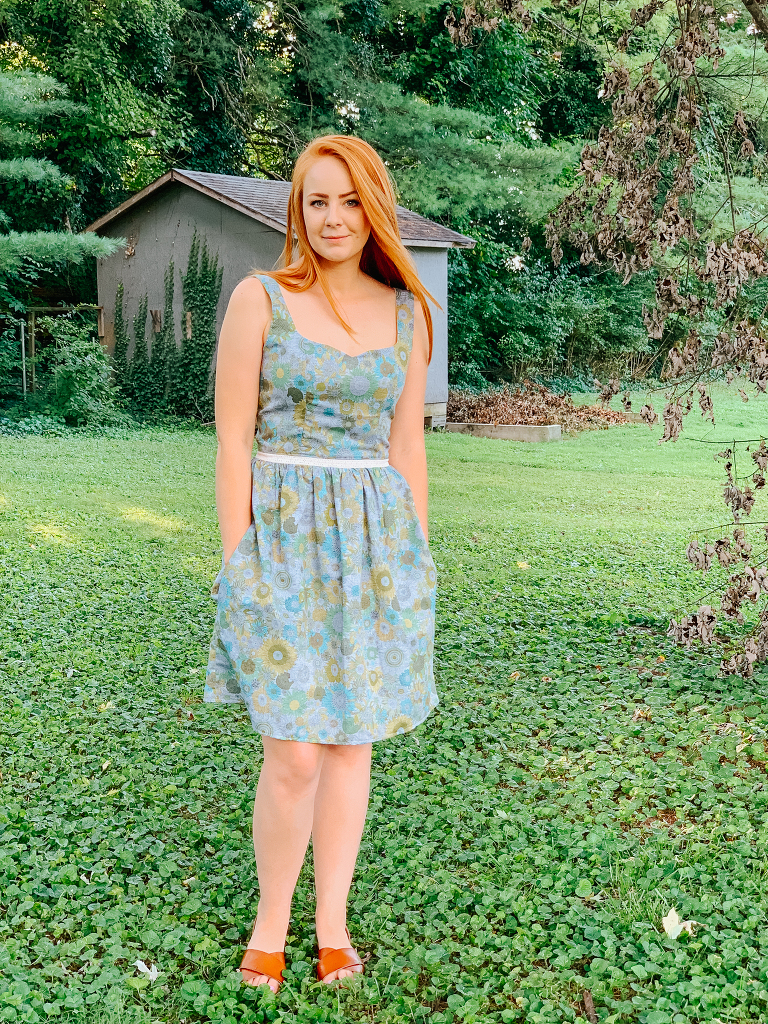 I have quite a long torso- a standard ready to wear one piece swimsuit is never long enough for me, for instance. But for whatever reason, the bodice on this dress is a bit long for me, and I'll shorten it in the future. I think its perhaps because my bottom half is curvy, so below my waistline, I start flaring out a bit. Still, I like the dress, and it'll get lots of wear as is, even if I would make some changes in the future.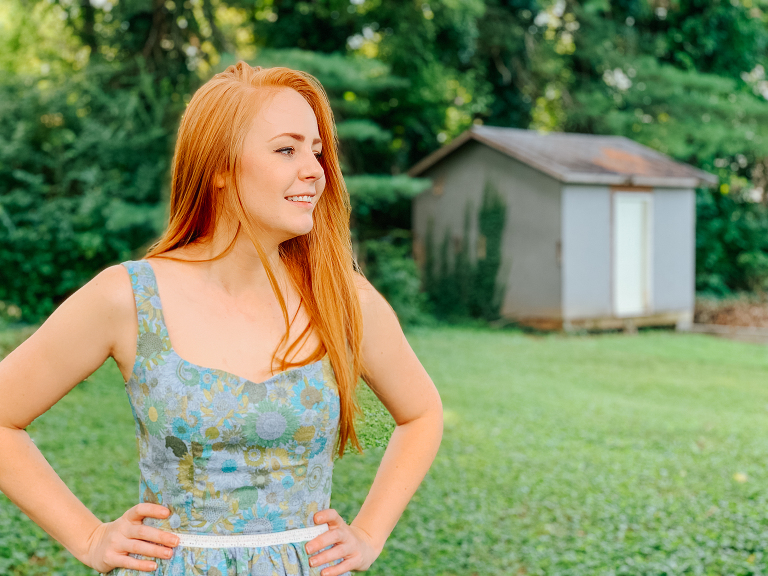 I lined the bodice of the dress with a small cut of Liberty cotton/linen just because a fun pop is always a good thing!
The waistline features a pretty insertion lace, found here.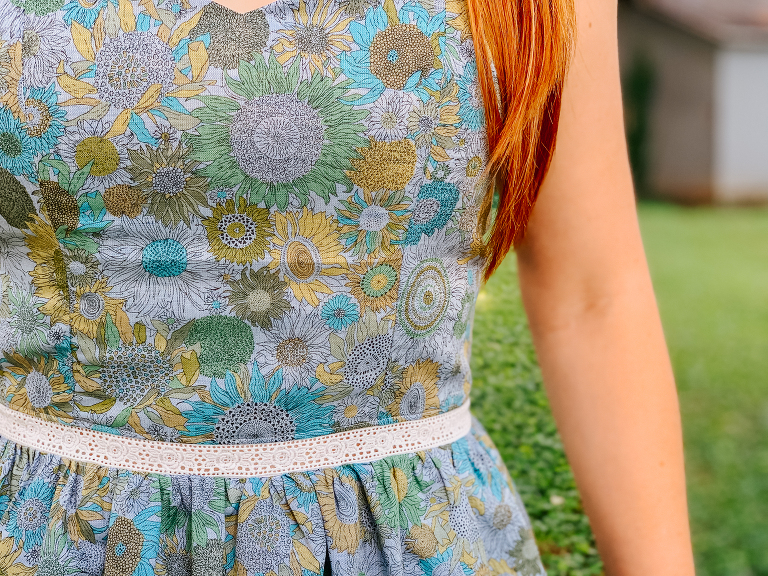 The skirt is actually unlined, which is a rarity for me, but this fabric isn't transparent at all, so a lining wasn't necessary. What was completely necessary, however, was pockets! Every dress needs pockets!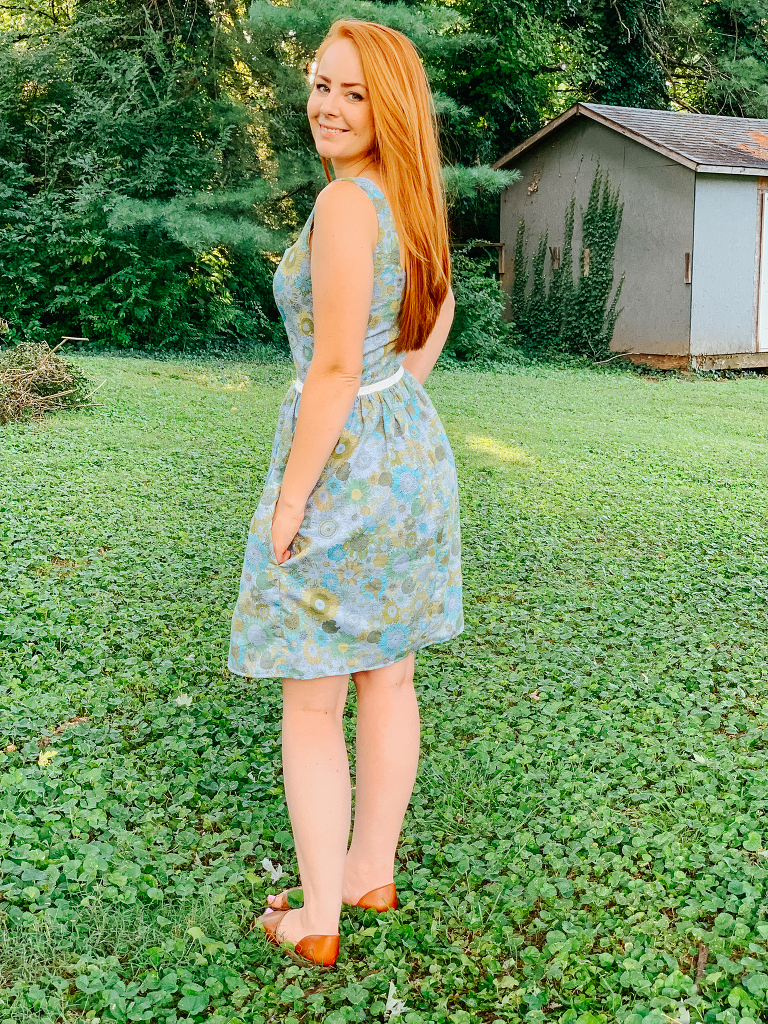 Onto some more personal things: I don't even know if I ever gave an explanation for my radio silence in August. My former web host locked me out of my site, and I transferred hosts. This took nearly a full month since my former host didn't want to relinquish any of my site info, but we have it all sorted now!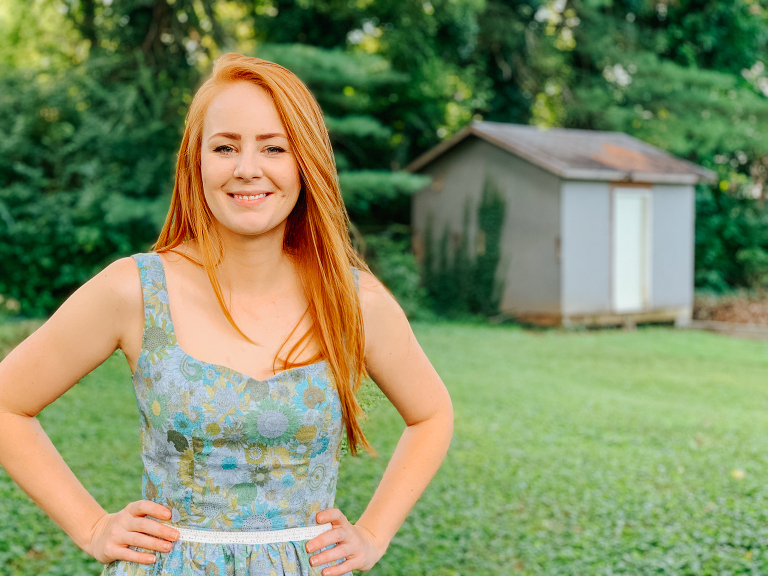 Over the last month, I have neglected my health in a major way. I was trying to do commissioned work, Project Run & Play, prep to be vendor in a show at the end of the month, make dresses and bow ties for my sister's wedding, and school my kids and do the other things I needed to do. The bottom line is, up until this past Friday, I haven't been eating, drinking, or sleeping any more than to keep myself alive, and after my sister's ceremony I had to go to the hospital. I had some abdominal issues, but I think everything in my body was functioning poorly because I was so sleep deprived I could hardly verbalize a complete thought. After getting home, I emailed the team at Project Run and Play to let them know I needed to drop out of the competition, which I hated to do especially since I only had another week of garments to work on. But I simply didn't have the time or energy to photograph and post about my latest submission, so I forfeited. I do so appreciate them having me this season, and I wish the other contestants all the best. I'll post what would have been this week's submission on here soon because I poured over 10 hours into just the tops! I want to at least post them here.
Thank you guys for bearing with me. I still have lots to catch up on as far as posting is concerned. I worked non stop over the past two months, and I've been excited to show all that's been sewn!
I hope you are having a great Thursday!
-Meredith