If you are active on Instagram, chances are you've witnessed the mini quilt swap craze that's going on. "Craze" is really putting the whole thing lightly. I managed to avoid it for a while, but I did carefully choose one swap, and was also invited to a very small private swap with some of the most talented people in the crafting community. So I'm part of two now.
The private swap has caused a lot of consternation on my part. I need this quilt to be the picture of perfection. Knowing I'm involved in a group of such talented ladies has driven me to think outside the box to make something amazing. I don't know that I'll hit the mark, but I'm doing everything I can to get it right.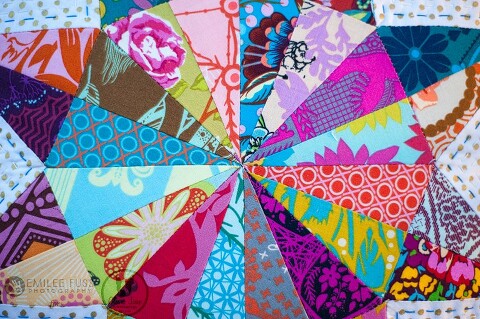 I wanted the quilt to have a focal point, and this star from "Little Quilts" fit the bill perfectly. I was able to pull a large variety of bold and bright prints from my Anna Maria Horner stash which I know my partner will love.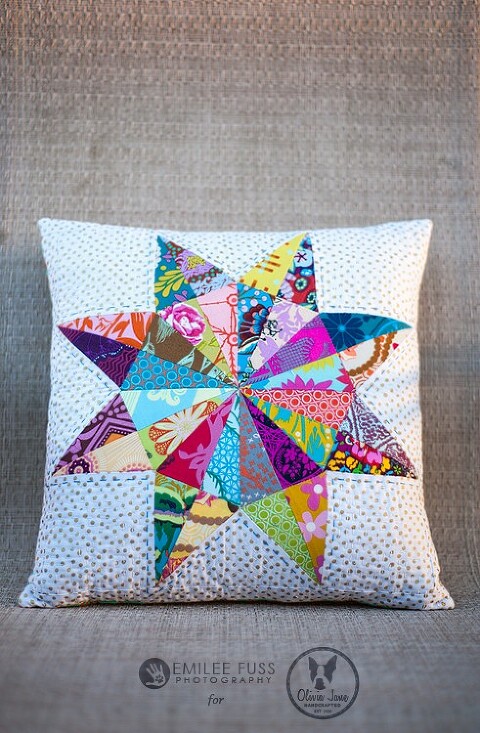 My Y seams need some practice, so this version was my test run. You can see I made it into a pillow. While the star turned out great, the background didn't lay as crisp and flat as I would like. After pressing and basting, I could see it wouldn't take much work to fix it. It only took one line of quilting to flatten her out.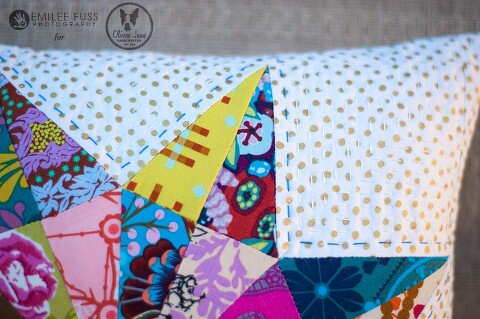 I filled in the background with a host of white stitches to give the pillow some texture, but also to help the star really pop.
The back of the pillow is a favorite print from AMH's home decor collection, Drawing Room. I used a zippered closure, which is my favorite method for finishing pillows.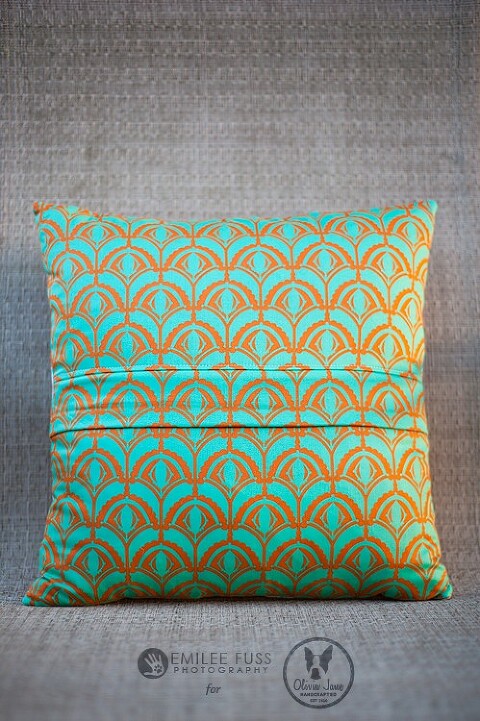 I could pretend I'm put out from having to practice for this quilt. But I'm not one bit. In fact, I couldn't be more thrilled to have an awesome new throw pillow with so many incredible prints. It really was a happy little accident. :)
-Meredith