By now you know that I like to put Liberty into anything that can be Liberty-d. I just do not tire of this amazing fabric and the hundreds of intricate yet delicate designs. This time, I gave the Caravan Tote the Liberty treatment. Of course I paired it with some chambray (from Andover) because Liberty + chambray make the most beautiful couple.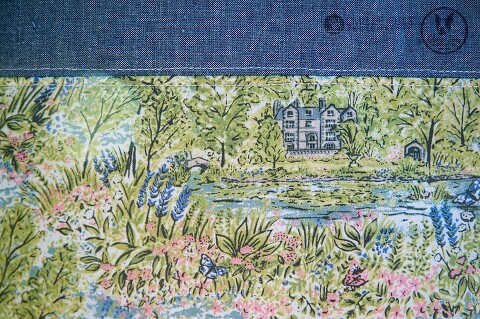 This gorgeous Liberty print, Glencot House (which was purchased from Duckadilly), features a landscape scene full of lush greenery and florals. I wouldn't call it a traditional Liberty print, just because it features a scene rather that a repeated grouping of florals. It is a beauty, though, isn't it? It makes me want to go to Europe right this moment, and throw away my phone and computer, and just sew and garden for the rest of my days. A girl can dream….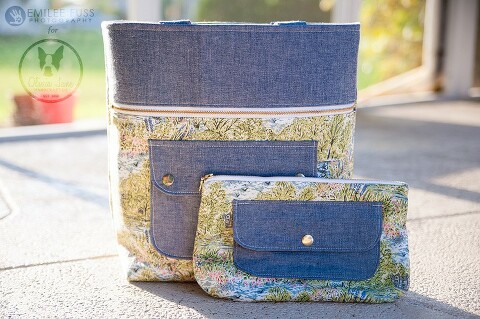 I just adore this bag. Anna Graham really outdid herself with this one. Its a terribly useful tote, and I know this one will get a lot of use.
My snap setting skills improved somewhat this go round. I'm glad of that!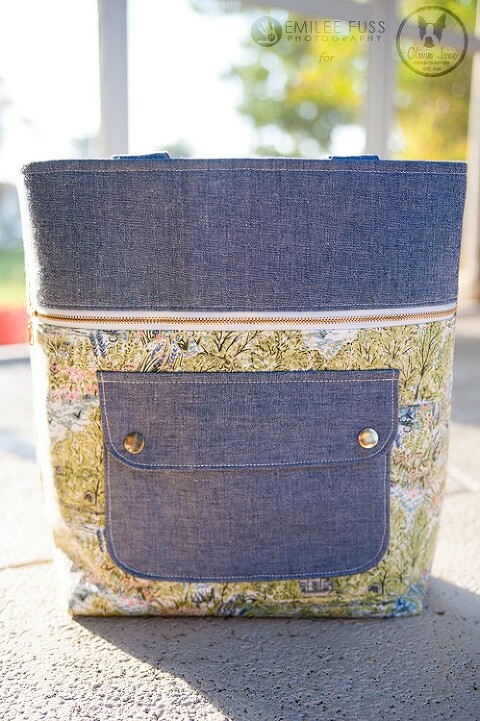 The pocket lining is a gorgeous dot from Dear Stella.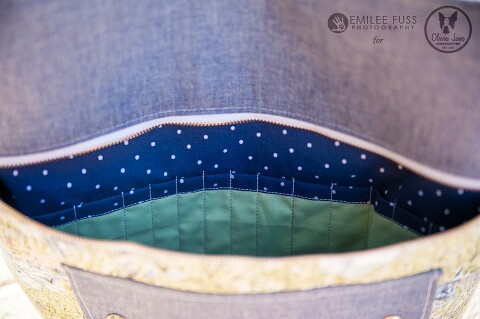 The grey solid is from Free Spirit, and the green is an RJR cotton supreme solid (coordinates with Cotton and Steel).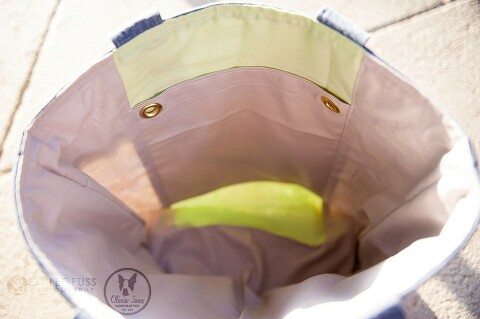 This palette is quite toned down from my normal bold, saturated look. But I do love it. I love the serenity of both the colors and that gorgeous Liberty print. That's exactly what I was hoping to "feel" with this bag, and I think its there.
Thanks for stopping by!
-Meredith