Things have been quiet in this space for a week or so, but it hasn't been so in real life. I've actually done more sewing in recent weeks in preparation for Quilt Market than I normally do in a month or more. I feel like I can't even pack that whole experience into a single post, so I'll just start out by showing you what's been going on in the past couple of days, and try to plan some more organized posts! I'll just forewarn you that this post will be a little scattered, and I only have iPhone pictures.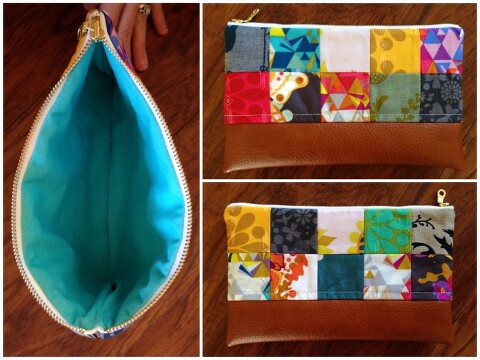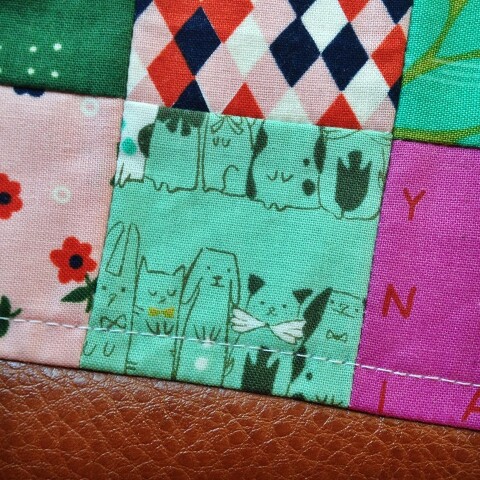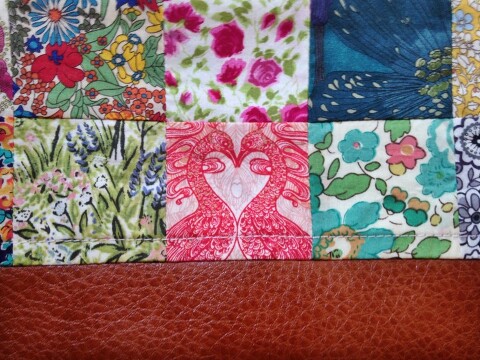 I made 12 (ish) bags prior to Market with Alison Glass' new Ex Libris collection, plus a few others with Cotton and Steel and Liberty. I wanted to make some gifts for my roomies and a couple of other people, so this was the perfect thing! Of course I didn't take a moment to get a picture of them before packing them away, but I do have a few here that I have to send off, so just pretend there are more. :)
While I was at Market I got a few charm packs. I was really excited to get one with Erin Michael's new collection that will be coming out in October. Remember her Lush collection with the paint by number prints? This is along the same lines with horses! I knew Layla would be gaga over anything horse related, and when I showed her the fabric she wanted to sew it up right away. So sew we did! And now she has a little quilt top. I'm not sure if she wants to expand it before finishing, but I bet she'll let me know soon because she wants to use it.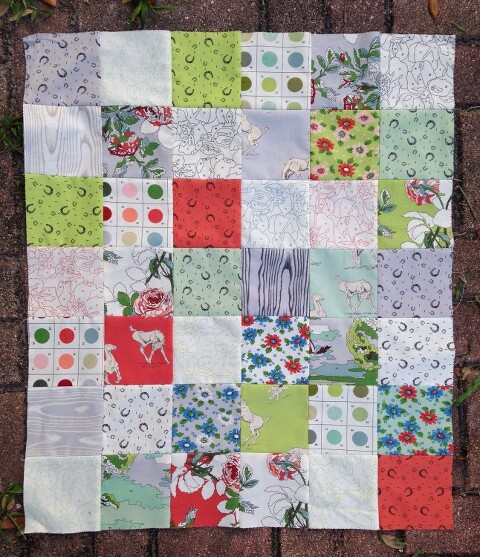 Backing up to my time at Market, I was there as part of the release of Alison Glass' new Skill Builder Series of patterns. This pattern group was designed as a way to get new quilters excited about making by giving them a solid foundation in a variety of skills. Its also a great set for experience quilters, helping to refine skills to use in their own projects. Skills covered in this series include curves piecing (Meridian), foundation paper piecing (Ventana), flying geese and HSTs (Flight Path), modern piecing (Opposites Attract), Improv (Swatch), and color layout (Shift). The patterns were co-written by me and three other women with Alison. You can already find them in your local quilt shop and online through a variety of shops including Alison's shop where they are also available in PDF format. I'll give each of these a proper introduction, but I'm very excited about this series so I had to mention it!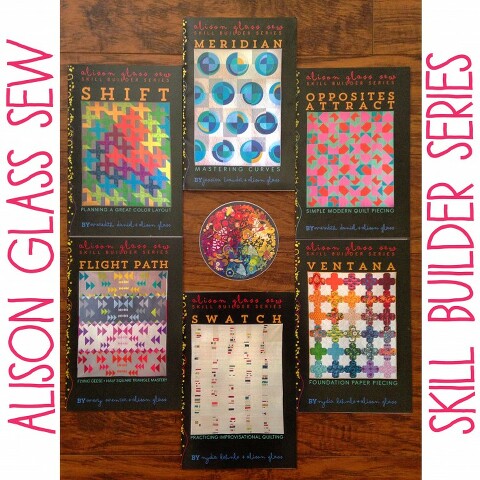 Yesterday I received the first package for a Liberty hexie swap I'm doing. She included so many cool prints and made each of us a pouch!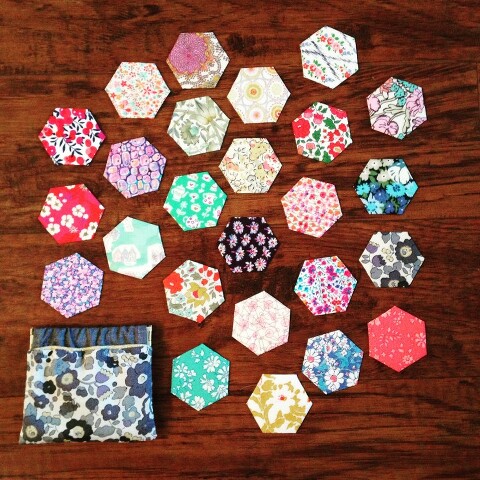 I'll be back tomorrow with a Market post, most likely. I need to show you the booths! I'm also putting together several tutorials including one for this brand spanking new, fully lined, 30 Minute Skirt. You won't want to miss this whether you have never sewn a garment or you are a seasoned maker. Have a beautiful day!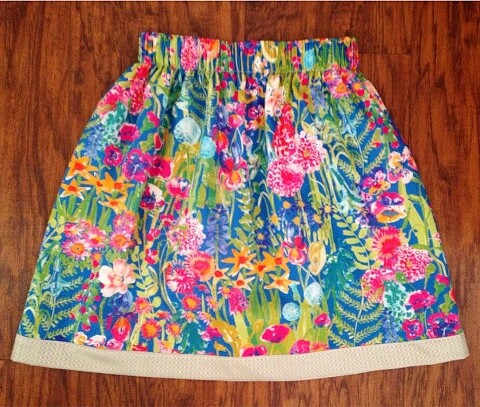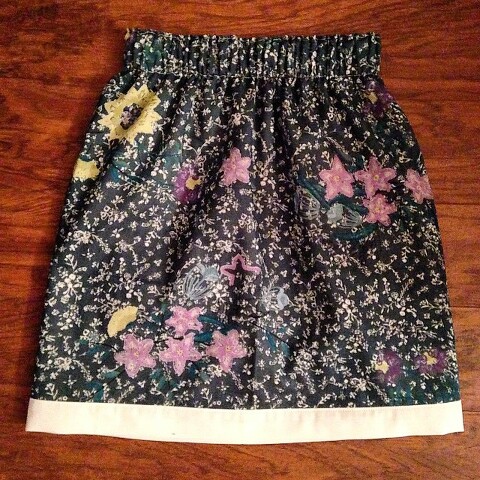 -Meredith