I'm beyond thrilled to show off today's dress! I don't know if I've ever been so excited about a handmade finish.
My sister, Emilee, is my best friend. We understand one another on a level other people don't want to go. :) We trade off on lunch, shopping, and other things, and I think that's way more fun than splitting things right down the middle. She does most all of the photography for this here blog of mine, and I'm so grateful to her for that. Emilee has lent me some major talent. I like to get her back when I can, and this time I made her a new dress with some seriously gorgeous Cotton + Steel lawn from Sarah Watts.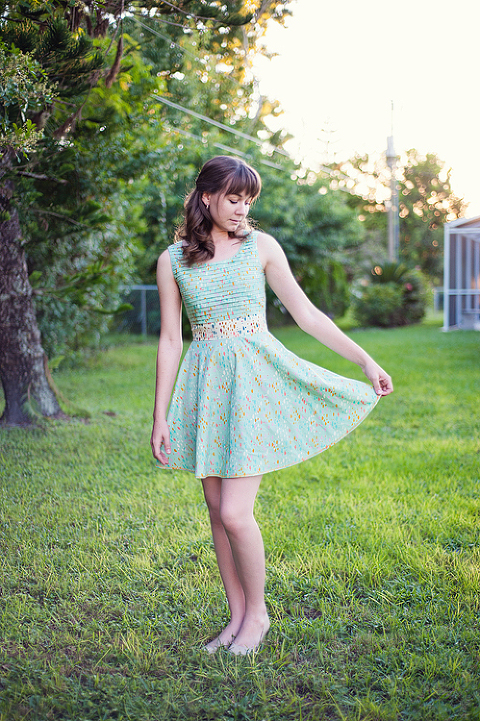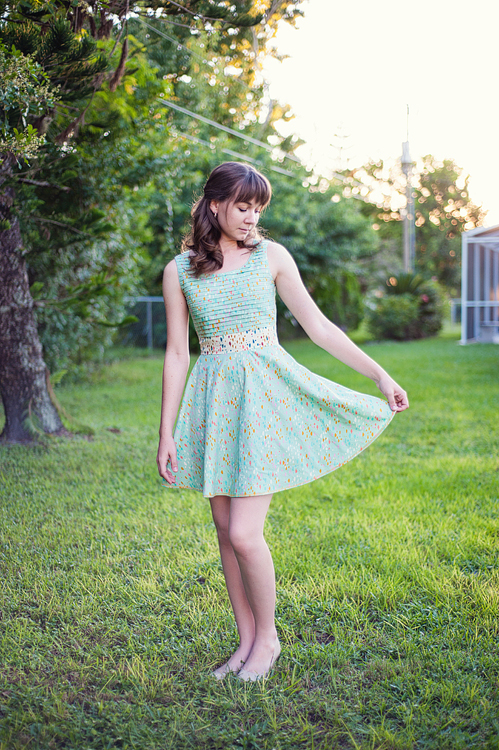 I dreamed up this dress months ago, but it was one of those things I wanted to turn out so perfectly, it just stayed in my head. I was afraid to pull the trigger for fear of failing, or at the very least, not meeting my own expectations. When I finally worked up the gumption to begin making the bodice, I was just tickled to see that my idea was working!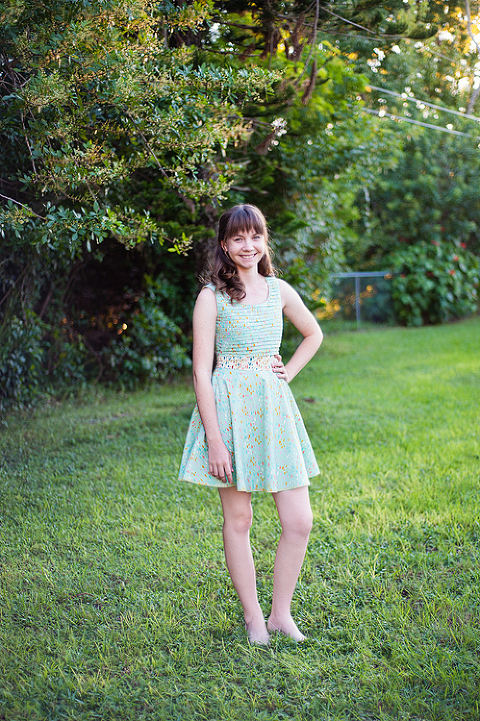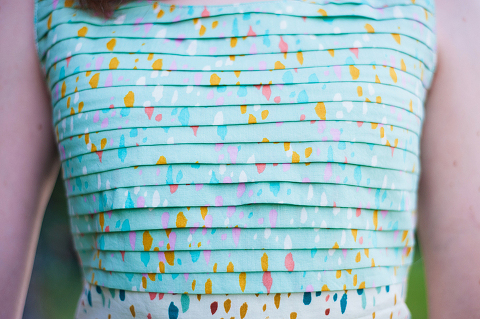 Do you love the pleated top?!
I'm completely obsessed with it! After completing the bodice, I was seriously considering "losing" this dress and making her another one. You can see that didn't happen, but I would be lying if I told you it was for any reason other than her prodding me to be finished with it now.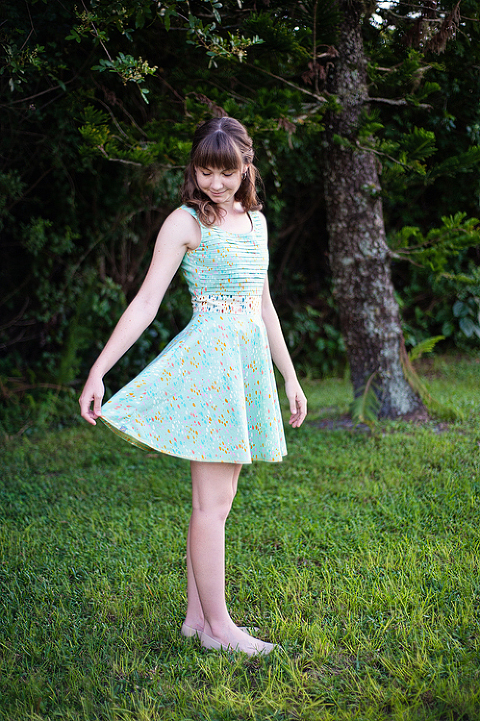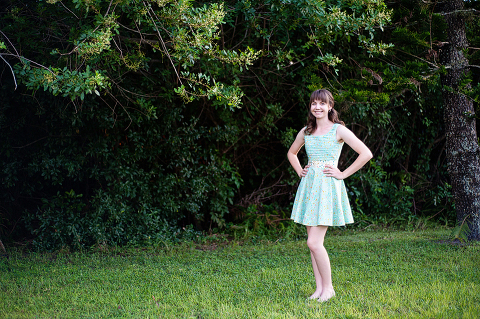 The contrasting waistband gives the dress a nice pop. I love that this print came in two colors. The waistband is regular quilting weight cotton, while the rest of the dress is lawn. I lined it with Free Spirit solid voile. Big surprise!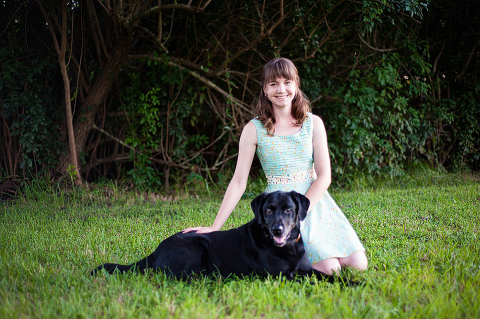 Because of the structure of the top, I thought the skirt really needed some bounce and movement. I decided to make an *almost* circle skirt like I did on this dress, and it seems to be a perfect fit!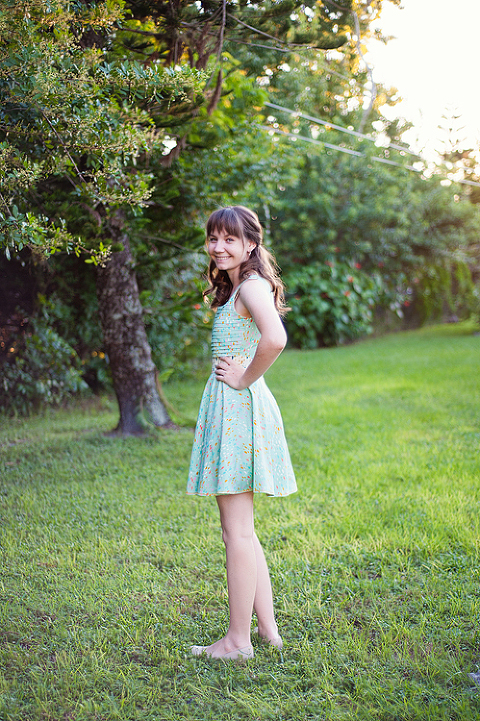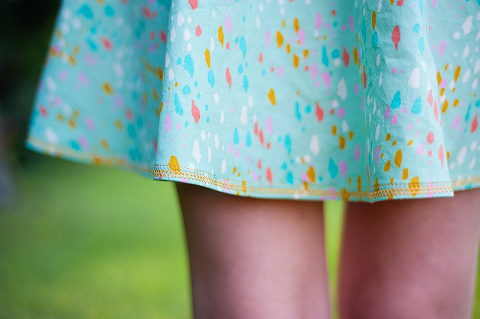 But look at the hem. Mmhmm. Is that not delicious? What you're seeing there is some gorgeous Aurifil stitched into a cross stitch by my Janome. My 1997 Janome. So glad they thought to include this beautiful stitch back then. I mean, its a really close race between the pleated top and the embroidered hem as to which one is my favorite feature of this dress.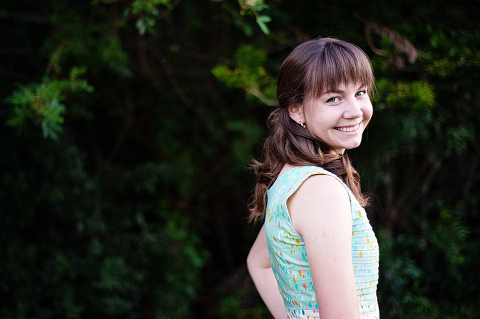 Isn't she beautiful? I love my sister so much, and I'm glad she loves her new dress. She certainly deserves it. I'm glad something as special as this gets to live in her closet, which I get to raid from time to time. :)
-Meredith