I finally get to show you the finished Cotton + Steel Opposites Attract quilt top!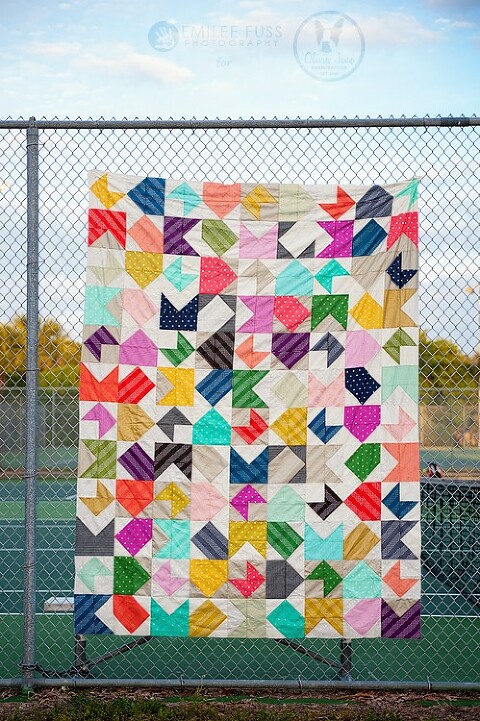 This one is twin sized and will most likely be finding a home on Layla's bed. I'm no even going to attempt to quilt it. I want it done soon, so I'll likely send it out to the uber talented Gina Pina, who just quilted one of my quilts for Market that I'm dying to show you!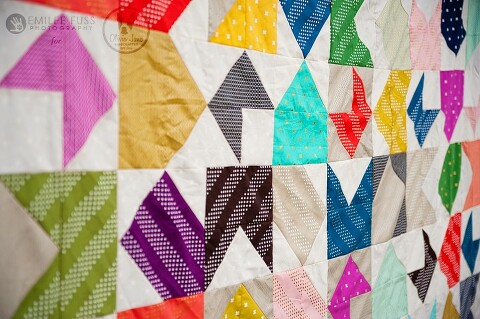 I love the bold colors in this version. I was going for a high contrast look with the main fabrics and background, and while if I'm honest I'll say its not exactly what I envisioned, I sure do love it. And I know I'll love it even more once its finished. Now I need to figure out which Cotton + Steel fabric will make the best backing…. How on earth am I going to do that?!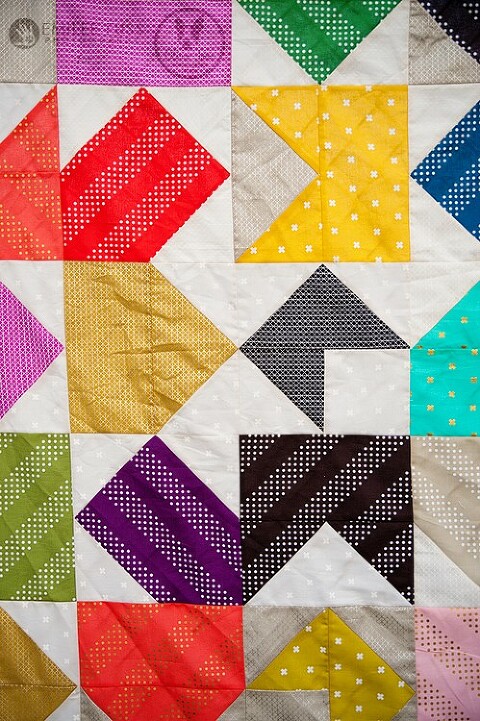 I'm sorry its so wrinkly! My pressing did't survive the car ride, obviously.
Layla loves it. It spent the night on her bed already, and I think she quite likes the idea of having a quilt on her big girl bed. We moved her into a twin bed last year, and I'm just now getting around to making a quilt big enough. What kind of quilty mom am I, anyway?
If you'd like to make your own Opposites Attract Quilt, you can find it in my shop. You can also see other versions here, here, and here.
What have you been up to? Has Spring's arrival got you itching to freshen up your house with bright colors?
-Meredith