Did you have a good Easter? We had a great time. Layla loves hunting for eggs and munching on sweets (though there's some confusion about the bunny pooping out eggs and trick-or-treating which she has never actually done….) And Wallace just enjoys watching whatever Layla is doing and tries to keep up with her.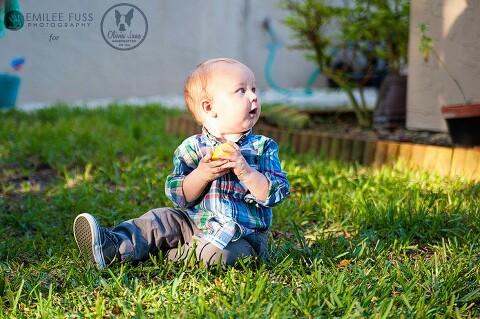 We started off our Easter preparation with some egg dying which was so much fun. I wish we would have had more than a dozen eggs! I'm thinking of just dying some regular raw eggs for the fun of it. We got fancy schmancy and mixed colors.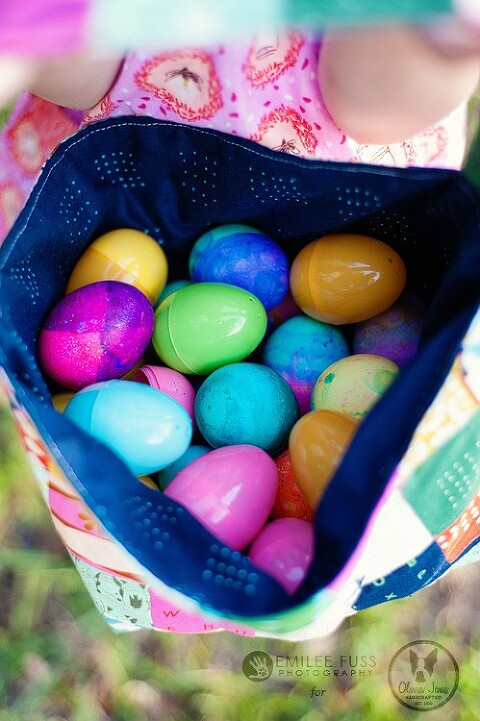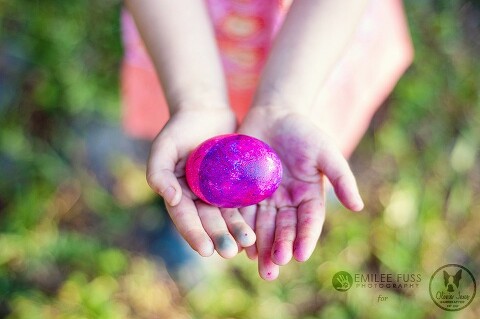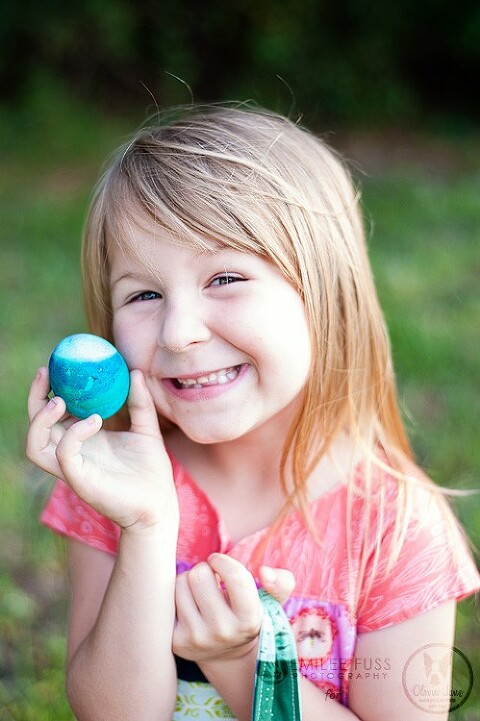 I also worked on an Easter basket with Layla. This was my most favorite thing! I gave Layla free reign over all of my Cotton and Steel. She was able to pick as few or as many prints as she wanted, and we would turn them into an Easter basket. She compared fabrics and added just what she loved, and came up with her perfect mix. She wanted some patchwork on the inside, and one print on the inside.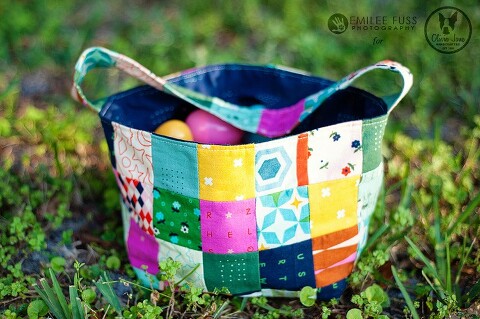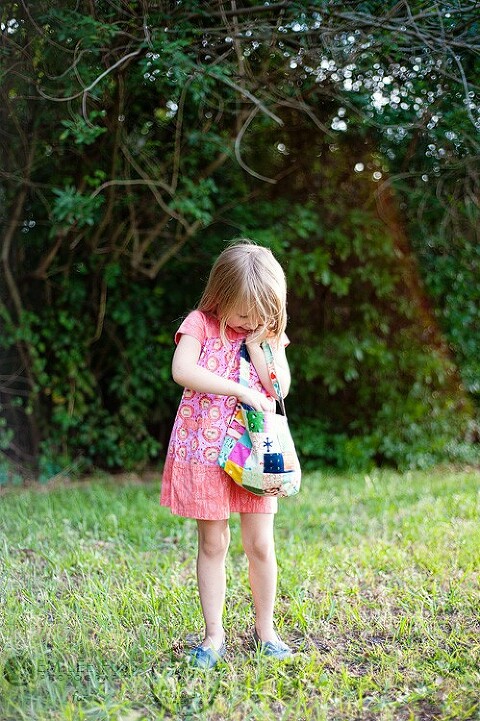 I was so interested in her process for choosing fabrics. I admired that she just dove in and chose whatever struck her fancy. She just adores that kelly green floral from the Cookie Book collection, but I was honestly surprised that the print she had to have in all three colorways was that tiny dot fabric from the same line. She just swooned over that simple print. Its so opposite of my taste which is very bold with a huge appreciation for detail. It really goes along with the way she draws and paints too. She can stick a few colors or lines on a page and see a whole story. I love that she has her own style.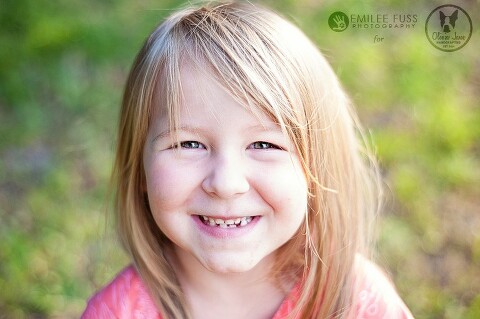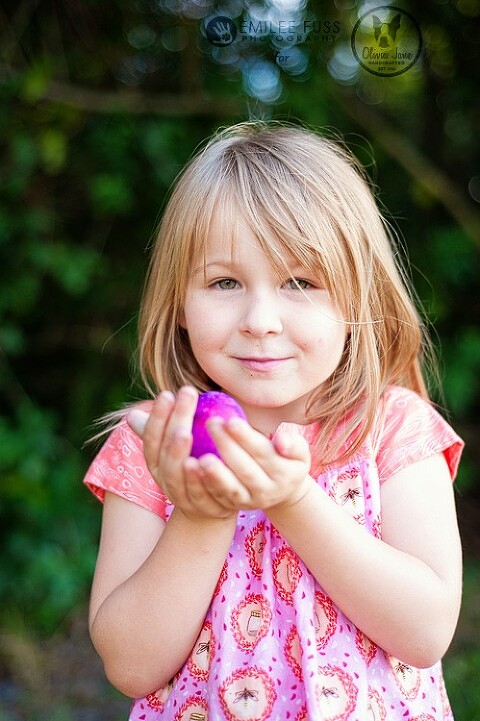 Onto the eggs. We kept them quite simple, and in an effort to include Wallace we didn't hide them very well. It was such fun to see Layla explain to Wallace how to pick up and put the eggs in the basket. He didn't get it at all. He was perfectly content to try to bit right into them or throw them across the lawn. I might add that he's sticking to his personality as well. The boy would be perfectly content if a ball was the only toy he ever had, so chucking the eggs was just right for him.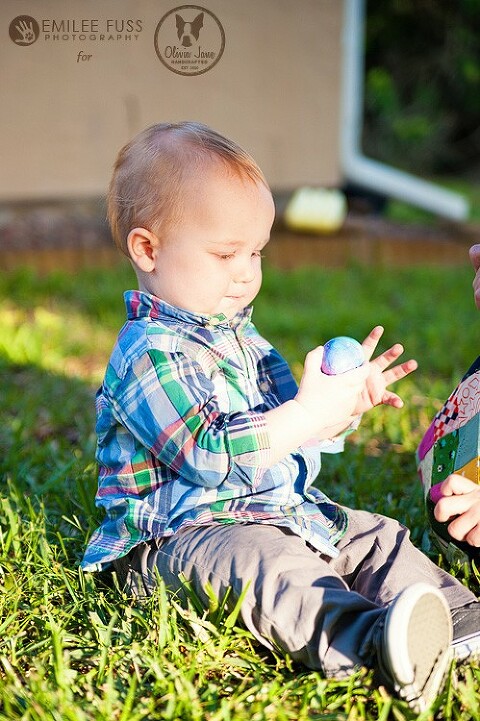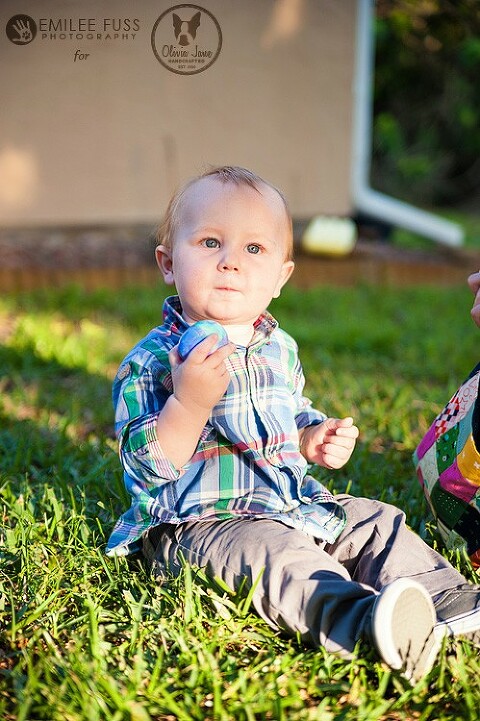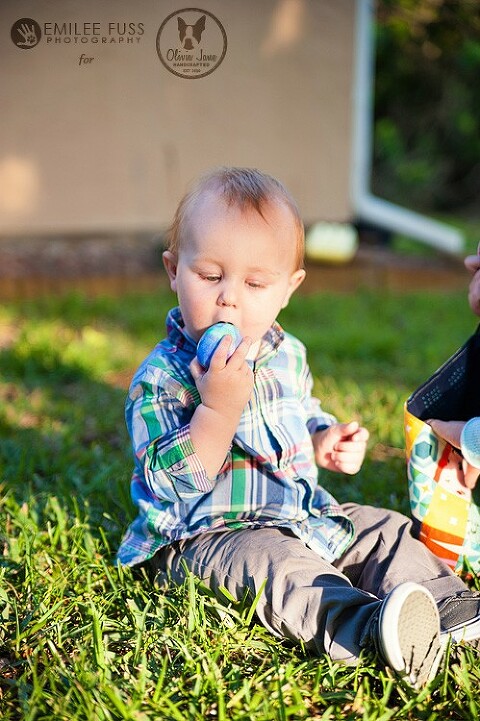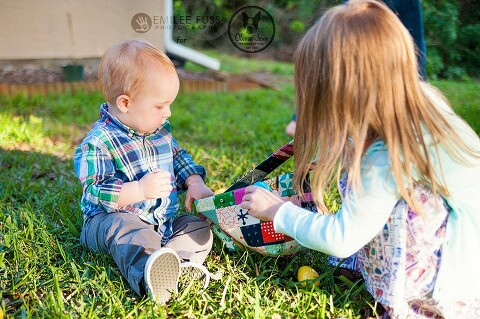 Kids are just the best. These two leave me with a level of exhaustion I've never known before. They are busy from the time they wake up until they close their eyes at night. They're loud, and make me feel like I'm a tad crazy a lot of the time. But they are so special to me. Among so many other things, they are the reason I love to create. I just adore making things for them, and with Layla, helping her to hone her own style and learn to make things herself. I could really go on with this, but I'm saving a heavier crafty conversation for later in the week. Its one I hope will cause you to think, and one that I hope will inspire and light a fire in you. Please stay tuned for that, because I'm hoping to open up a great dialogue for us. Until then, stay tuned for a brand new Caravan Tote I made last week!
-Meredith