I recently finished up making my first ever Messenger Bag from Liesl Gibson's book "Little Things to Sew". I've made various things from the book, and tons upon tons of garments using her patterns, so I knew the pattern would be perfect! This bag is meant for a special girl who is turning six years old this week. Since she's practically a lady, I went with the larger sized bag, hoping she would be able to use it to hold all sorts of goodies like books, games, and coloring books.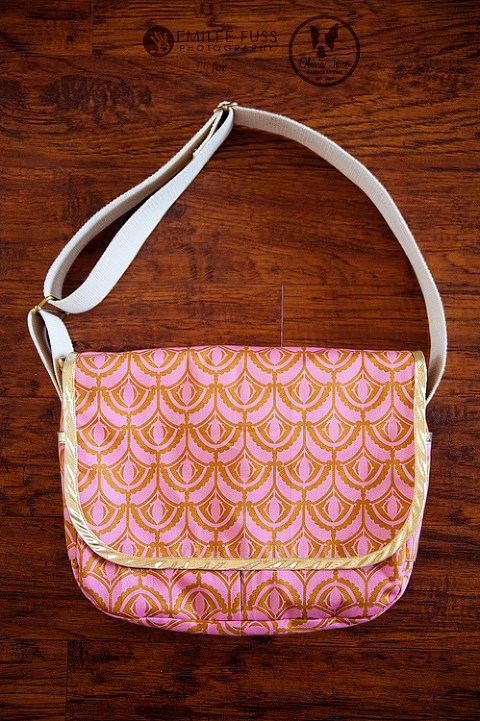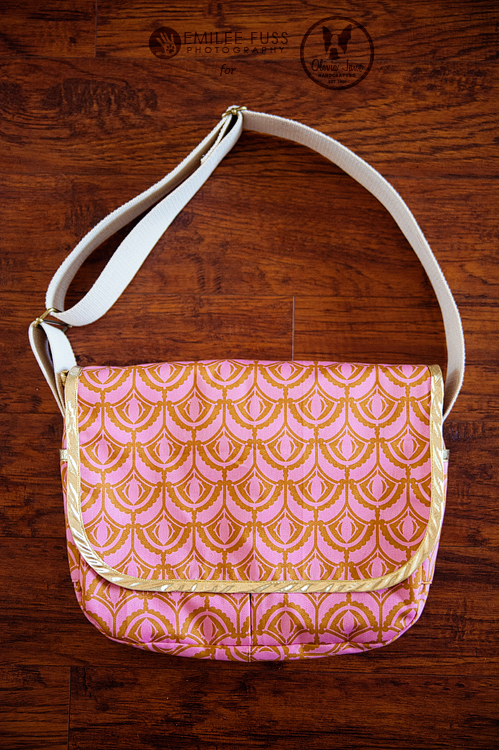 After her mom told me how much she loves pink, I chose a classic Anna Maria Horner twill fabric for the outside of the bag. Its subdued and very classy, I think. For the bazillion yards of required bias binding (not really, but that's the most bias tape I've ever used in a single project…ever!), I searched out a gold that I think compliments the AMH fabric perfectly. I do hope the recipient thinks that part is as awesome as I do. I mean, its gold.
The outside of the bag has pockets on either side, and two large pockets right under the flap.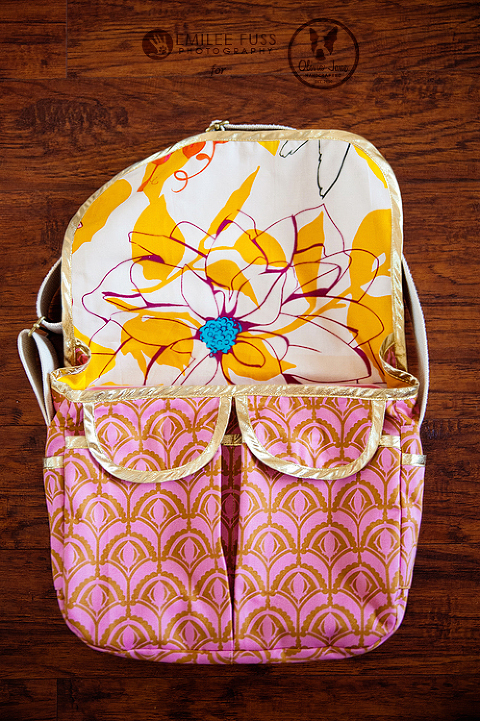 Inside you'll see a bright fabric that has been reprinted on standard quilting cotton, but was originally part of the the same line [Drawing Room] as the exterior print. Its such a gorgeous print, and it has so many rich colors. By the way, the top flap is straight, but was laying weird in the picture above.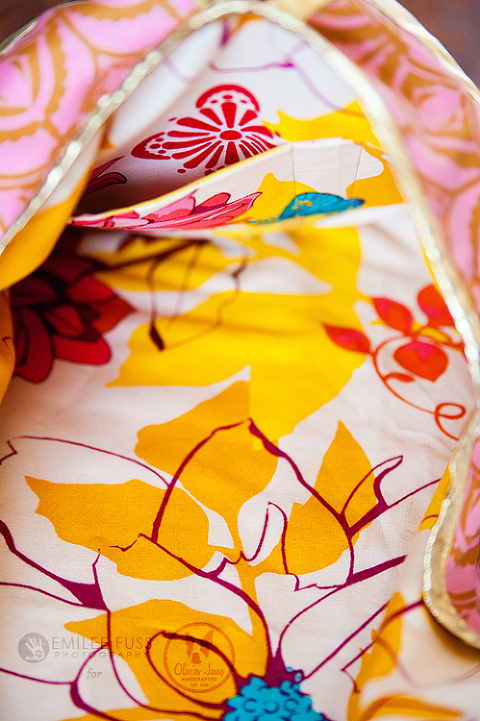 There is an interior pocket with three slots for pens or pencils, and another small pocket for something like a small pad of paper.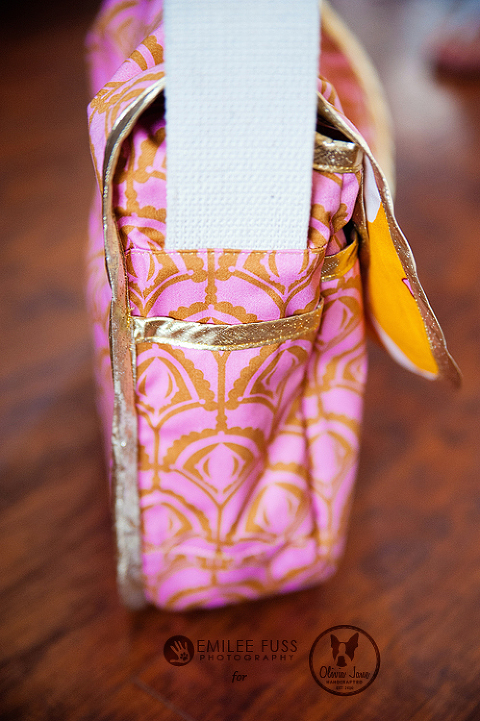 I used a heavy cotton webbing for the adjustable strap. When the bag is empty, the strap is the heaviest part, but at six years old I know I would have tested the limits of such a bag, so I imagine those sturdy straps will come in handy.
This messenger bag pattern is downright fabulous. And even with all that bias tape, I feel I need to make another. So I think I'll make one for Layla's birthday as well with the last fabrics I showed you yesterday. She's all about taking her coloring books and notepads EVERYWHERE, and since getting a ton of Lisa Frank stuff (rabbit trail: am I the only one that thinks its awesome that they still make that stuff? It meant you were somebody way back in kindergarten.) at Target, that is even more true than ever.
I have more gift items to show you tomorrow!
-Meredith