In 2013 I participated in a pay it forward challenge on Instagram. I was to make items for four people in hopes that they would also pay it forward and do the same for others. I've completed most of my items, and today I'm showing off what I made for the friend who got me involved with the challenge to begin with!
She requested a mini quilt of some sort. And I know she is an Anna Maria die-hard like myself, so I also knew what sort of fabric to go for. In fact, I just decided to go all out Anna Maria on the whole thing.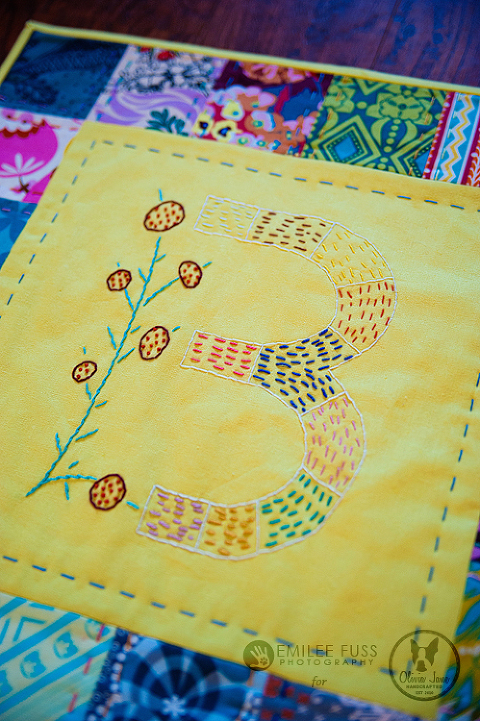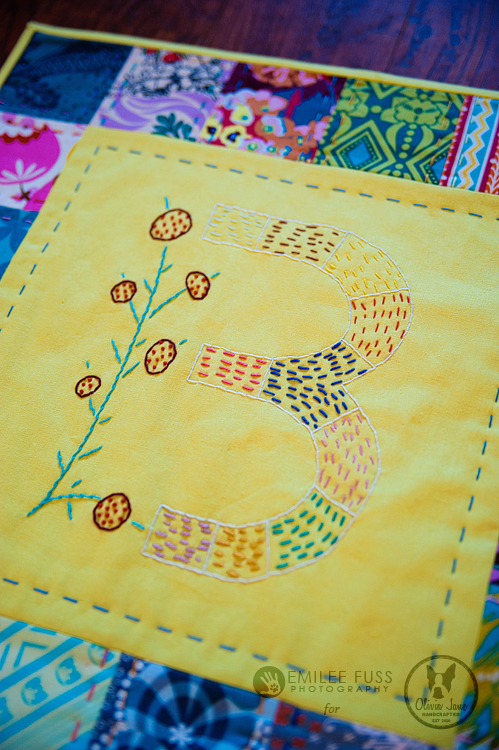 I embroidered a "B", the first initial of her last name, using Anna Maria's Love from A to Z embroidery pattern, and I stitched that right onto one of Anna Maria's linen solids.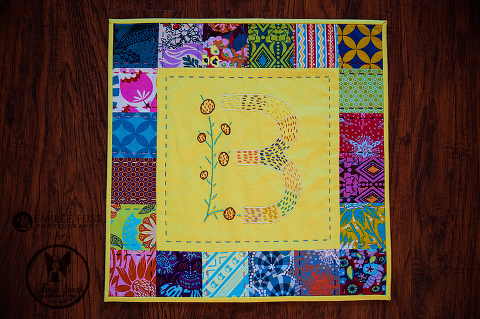 After that, I had a blast choosing fabrics from nearly all of Anna's lines both old and new to surround the embroidered square. I hand quilted the mini quilt by first framing the center square, then stitching along on the sides of the small prints using all different colors.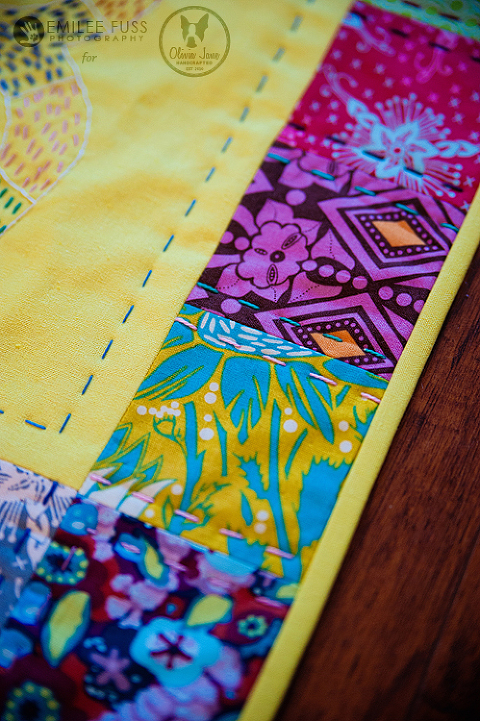 I bound the mini quilt in the same linen as the center square. This little quilt finished at 18″ square, and I think its a great size for hanging. I hope she loves it!
This friend also just happened to have a beautiful little girl almost two weeks ago, so clearly I couldn't leave her out. I knew that in the frigid climate she lives in, the poor child needs warmth. Purl's Winter Baby Bonnet was a no brainer. I had been wanting to make this little hat since it was released, but upon finding out we are having a boy, I knew I would have to wait for a little girl to be born.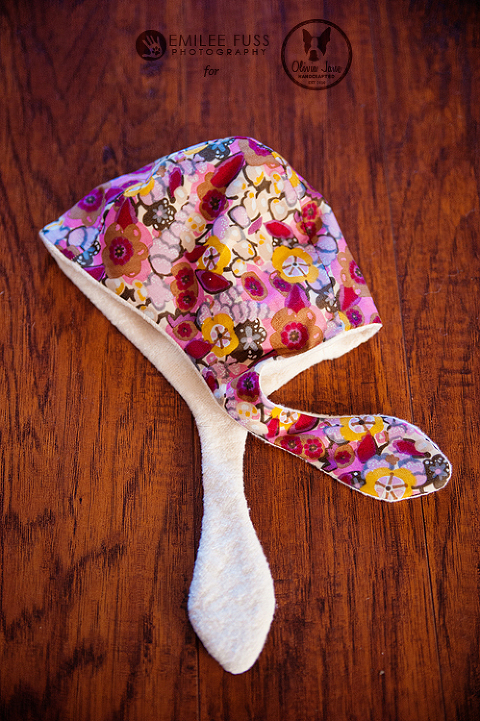 The bonnet is made with Anna Maria's Innocent Crush voile and Michael Miller's Organic Sherpa. There is no way it could be softer. And I so hope it keeps that sweet baby from freezing up in Minnesota!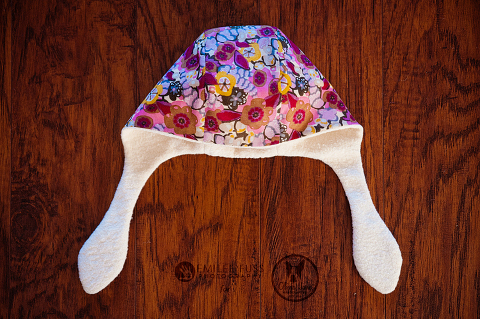 I'm so happy to have been able to participate in the pay it forward challenge. Its been such a joy to make things with others in mind. I still have a gift and a half to go, so I'll be sure to keep you posted on those!
Have a great weekend!
-Meredith