Crisp, cool air has come to Southwest Florida early this year. With it came the opportunity to make Layla another Jump Rope dress. (Had to get some sleeves on my kid so she could endure the blustery 70° weather.) I had been planning this dress for quite a while now, though I was waiting on the weather to actually make the dress.
I started cutting and sewing on Friday night, and finished this beauty after work on Saturday.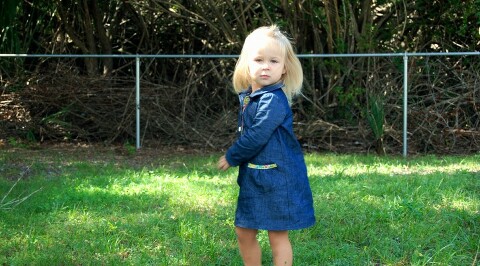 I LOVE IT! I want to make this dress over and over again.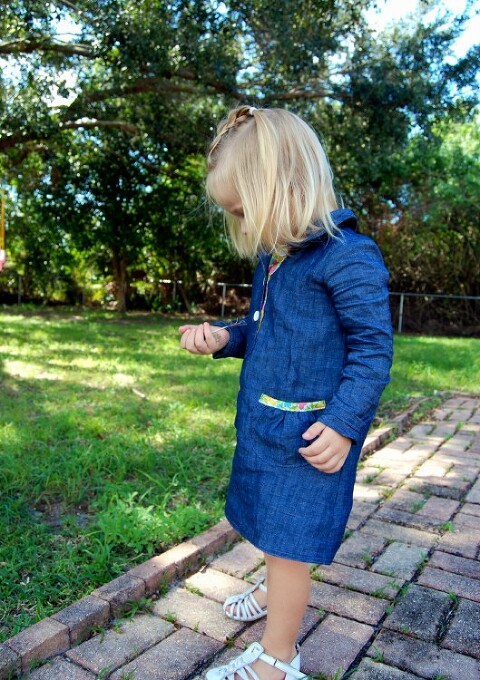 The chambray is Robert Kaufman Cotton Linen Chambray in Indigo Washed from Hawthorne Threads. I had to call the manufacturer to get care instructions for the fabric, but I was happy to find out that it can basically be treated like any other cotton, I just can't machine dry it. That's hardly a sacrifice since I don't machine dry any other handmade clothes.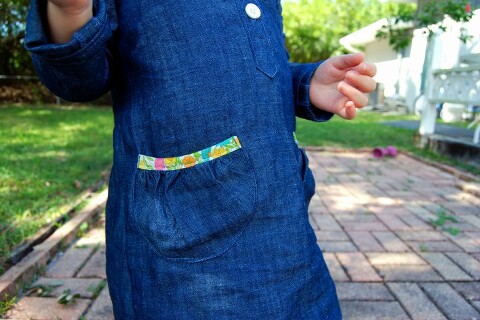 I'm sure it goes without saying that the floral on the button placket and pocket trim is Liberty of London in Poppy and Daisy. It took very little to get me addicted to this stuff. I can't afford it at all, but I used just a tiny bit to make the dress really pop, and I think it worked quite well. Depending on how you use it, a little Liberty can really go a long way.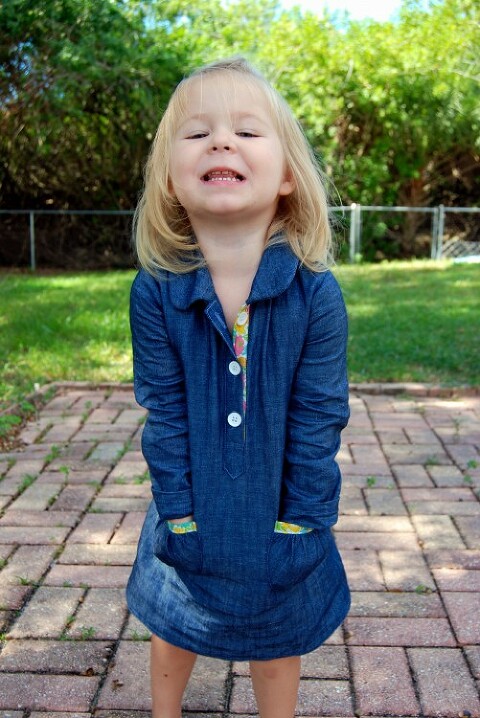 Both fabrics were an absolute dream to work with. I hadn't worked with linen before, but I thought it was actually easier to work with curved piecing and ironing on linen than regular quilting cotton. I didn't have to clip seams a single time! There is zero doubt in my mind that I'll be using the chambray again. I'd love to have some in a lighter wash for my next project. Perhaps another Oliver + S dress with Liberty trim in the spring? Methinks yes.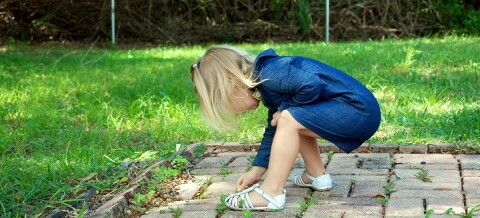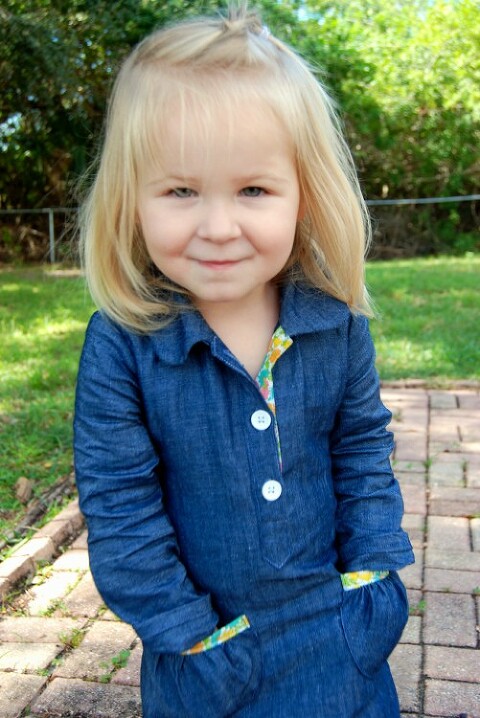 Layla is very proud of her new dress. She just loves when I make her clothes, which brings me an immeasurable amount of joy. And let me tell you, Leisl Gibson makes it so easy! Her patterns are so well written and thorough, when I finish a pattern of hers, one could easily ask if the clothing I made is store bought. I'm addicted to Oliver + S!
-Meredith