Its the third week of the Holiday Craft Bash, and today is my turn to share with you my Flowering Pleats Pillow Tutorial! Its an easy one, so I hope you'll give it a try!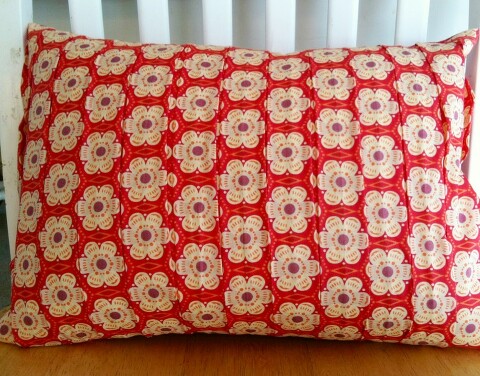 Here is what you will need: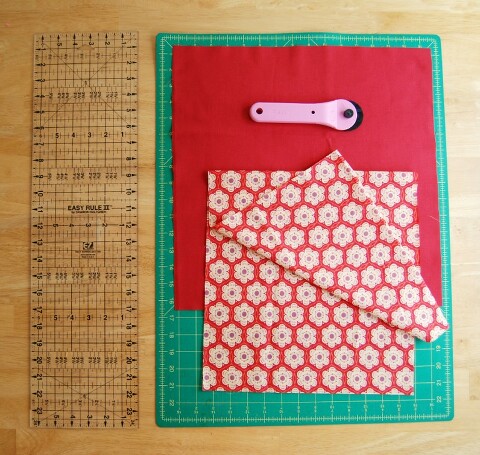 – 12″ x 54″ cut of fabric
– 16″ x 16″ cut of fabric
– 16″ zipper
– 12″ x 16″ pillowform
Note: I chose a fabric with a 1.5″ repeat, which is a fairly small repeat. If you want your pillow to have similar repitition as mine, I suggest choosing a fabric with a small repeat as well. I'm using Little Honey in Berry from Anna Maria'a Little Folks voile line. It has a 54″ length, rather than a traditional 44″ length.
Once you have gathered and cut all of your fabric pieces, take that square of backing fabric, and cut it into three pieces. One that measures 3″ x 16″ and two that measure 6.5″ x 16″. Set aside for now.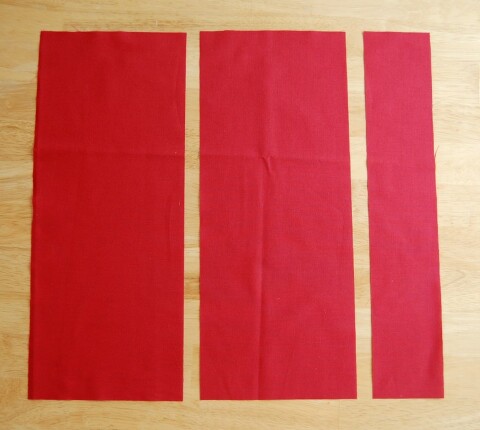 Now we're going to mark the right side of our fabric with a disappearing ink pen so we can prepare for the sewing. I'm making two marks every other line of flowers because I want my pillow to follow the pattern in the fabric. My fabric has a 1.5″ repeat, so my lines will be 1.5″ away from each other. My first mark is down the center of these flowers and then I make a mark to the left of it down the center of the next line of flowers (1.5″ away). Working to the left, skip the next line of flowers (3″) and then make two marks as you did before 1.5″ away from each other. Repeat this marking process until you have marked the full 54″ of fabric.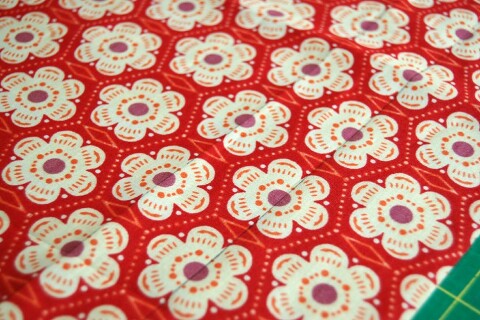 The sewing begins. If you are using a pen where in the ink disappears with ironing, do not press your fabric here. Rather, fold on the last right line, and used the line 1.5″ to the left as a stitching guide. Sew directly on that left line.
Repeat that step, always folding on the right line and sewing on the left until you reach the end of the fabric. Press all of your box pleats so that the fold meets the seam in the center. (There will be approximately 3/4″ to each side of the seam line).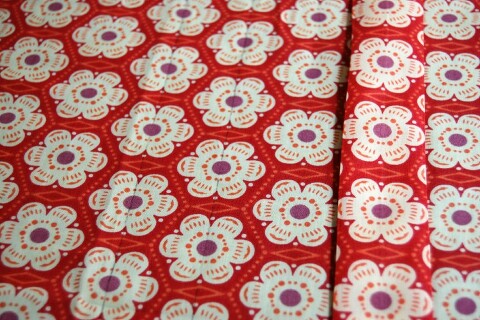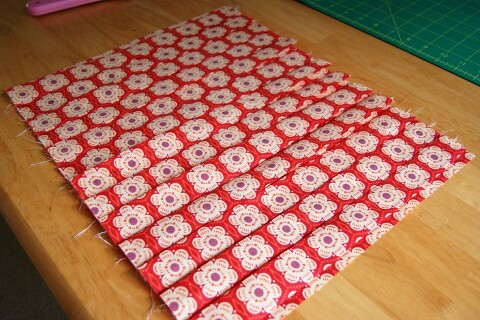 Now we need to prepare the back of the pillow. First, press your 3″ x 16″ fabric in half so that you have a piece that is 1.5″ x 16″. Line the raw edges with one of your other backing pieces, then place your zipper on top, right side down. Line it up as best you can, then using your zipper foot, sew close to the zipper teeth for the full 16″. Repeat this process (minus the flap) on the bottom side of the zipper and backing. Place your pillow front and back right sides together and stitch a 1/4″ seam all the way around (be sure to keep your zipper partially open so you can turn your pillow out the right way). Clip your corners and turn right side out. Stuff with your pillow form and adore your work!
I won't go into detailed instructions here, but if you need more details than the ones I've provided,  Sew, Mama, Sew has a wonderful tutorial for this method of zipper installation here.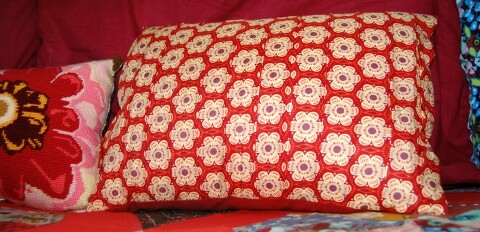 I didn't want to wait until Christmas to display my new pillow, so for now it's on my bed where it will stay! I hope you give this tutorial a try! Please post pictures from any of your projects for the Holiday Craft Bash in the Flickr group so you will be eligible to win prizes! You can access that group by clicking on this button: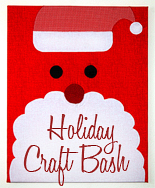 Check out the other pillow tutorials for the week:
Jessica's Leg Lamp Pillow Tutorial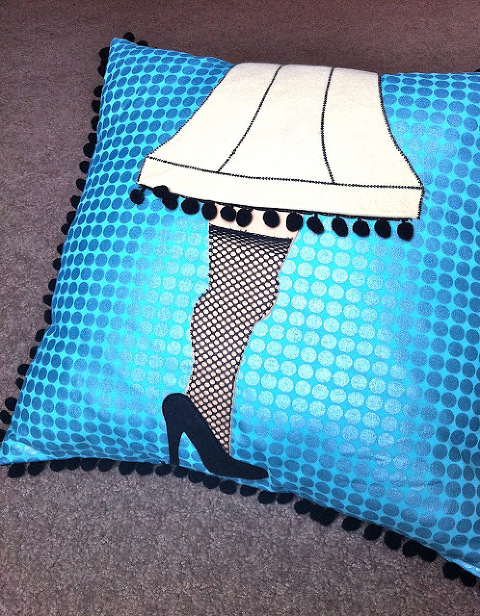 Debbie's Winter Night Pillow Tutorial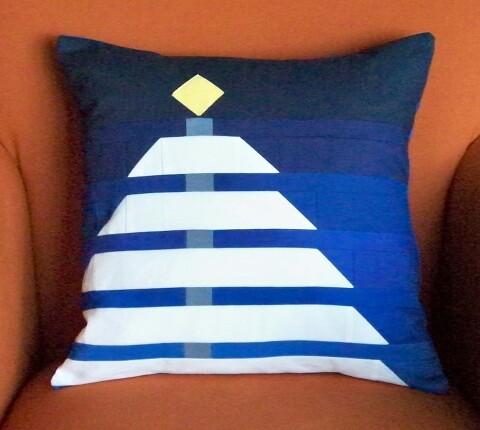 Jacey's Christmas Plus Pillow Tutorial (tomorrow)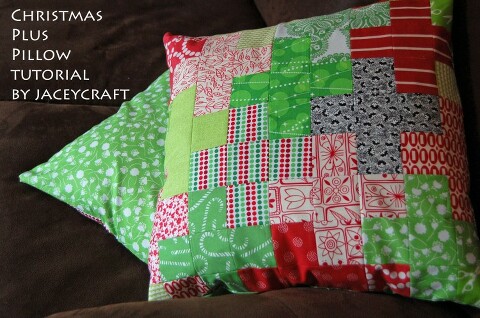 Happy crafting!
-Meredith