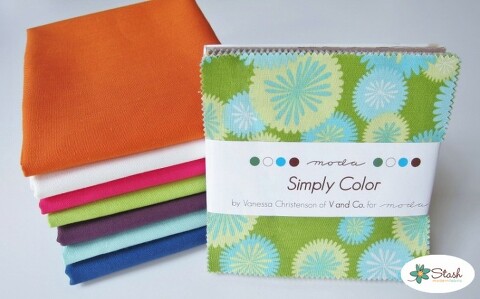 We have a winner for week two in the Holiday Craft Bash! Amy from House of Bad Cats made the cutest cat stocking using Jacey's Scrappy Stocking Tutorial. Congratulations, Amy! I'll be sending you a Flickr message so we can get that wonderful bundle from Stash Fabric out to you. Thank you so much to Stash Fabric on Etsy for providing that gorgeous bundle of Bella solids and charm pack of Simply Color.
Pillow tutorials begin today. Be sure to check out A Little Gray for Jessica's Leg Lamp Pillow Tutorial. She should have that up some time today, and it's Jessica, so it will be awesome!
Have a great Monday!
-Meredith