It has been busy busy here lately! I have been working my booty off with my day job, trying to earn enough income to cover baby related expenses (which holy cow, there are a ton of!), and in the bits of time in between I've been juggling sleep, keeping the house just orderly enough to live, and sneaking in bits of sewing whenever I get a spare moment.
Today's dress took a way-longer-than-normal amount of time to complete thanks to my current schedule. But I think it was well worth the wait.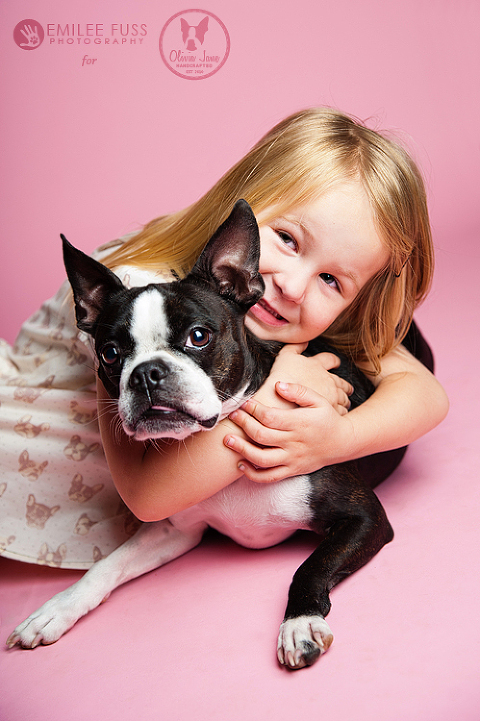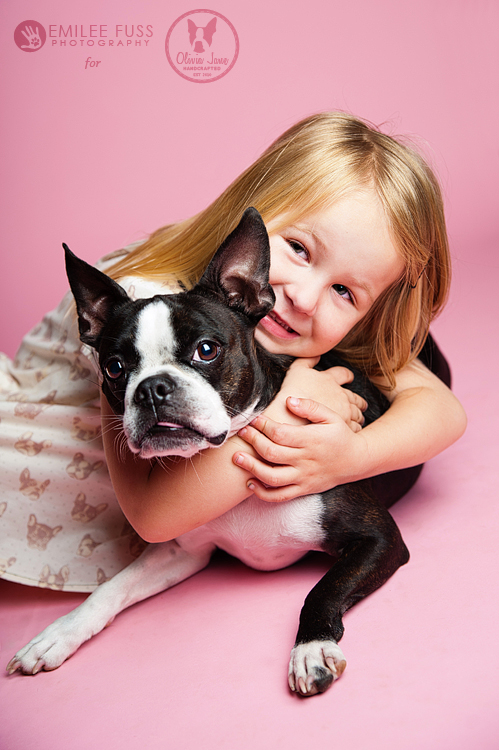 This fabric! I saw it previewed from Market months and months ago, and knew I had to get my hands on some. Its a fabulous voile from Kokka and its covered in Boston Terriers and French Bulldogs. You do see why I had to have this fabric, right?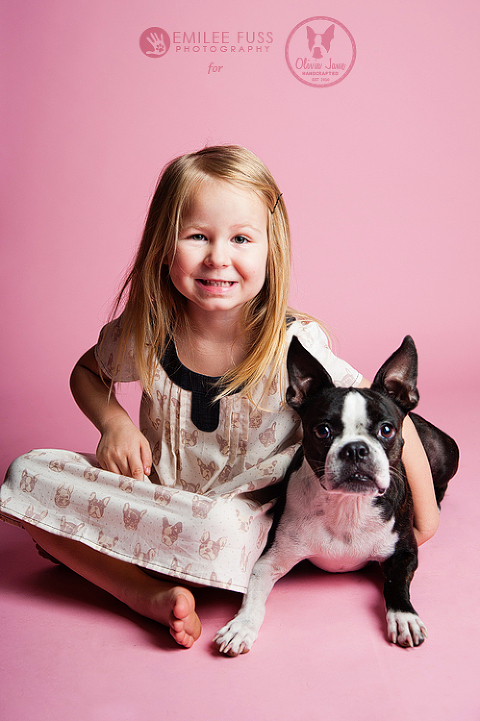 I thought the fabric would work perfectly with one of my favorite Oliver + S patterns, the Family Reunion Dress (I think I say they're all my favorite…its true).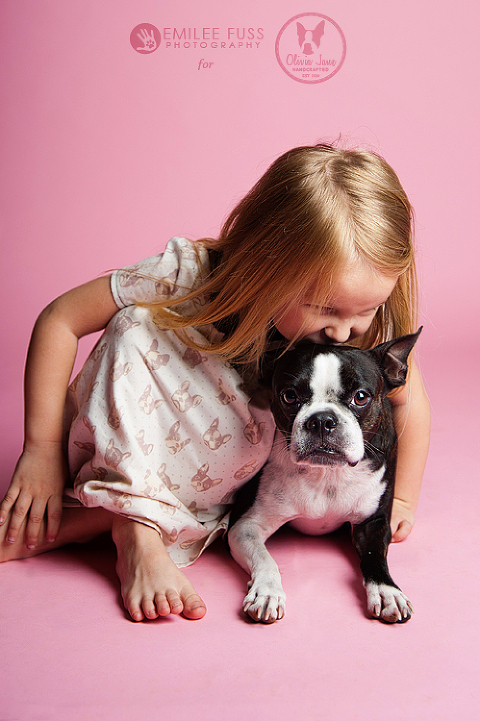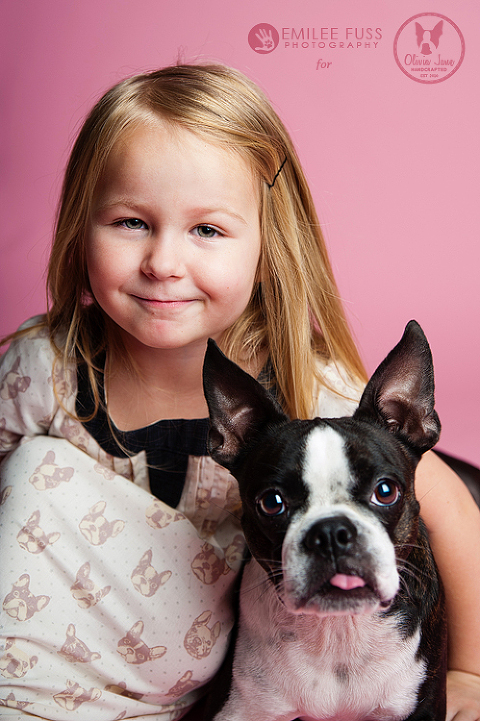 Because the voile is quite sheer, I fully lined the dress with my trusty Free Spirit solid voile. Aside from extra cutting (only two pieces!) there was no more work involved with lining. I simply basted the lining to the Boston fabric prior to sewing the dress, and from there it was just like sewing with a single fabric.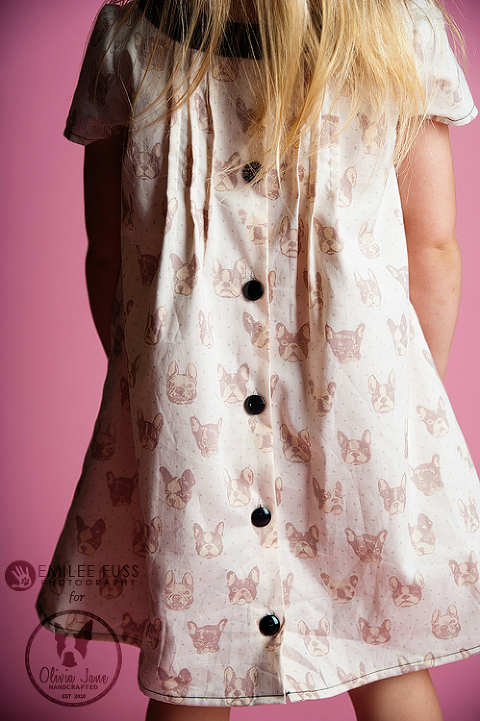 I do love the black and white contrast. I wish the Bostons were darker, but I think the black trim around the neckline makes up for how light they are. Plus it helped Layla to "match" Olivia a little better for this little photo shoot which I had been envisioning for weeks. Thanks to Aunt Emilee for making it a reality!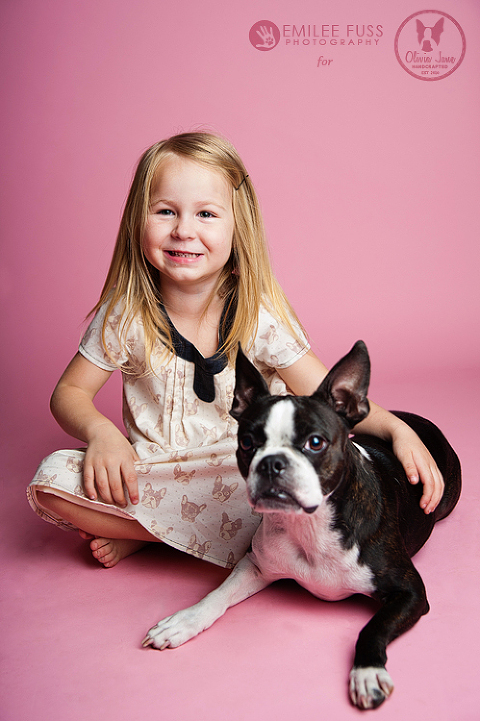 Tomorrow I'm showing off my first handmade maternity dress. Bet you can't guess what pattern I used. :)
-Meredith