I've been living in my Washi Tunics for a few months now. I love that I have a range of tops I can throw on that will make me feel great even when I'm feeling my yuckiest. I've been getting away with wearing those and jeans to church for far too long. Valentine's day at Ruth's Chris provided the perfect incentive to make a new dress that fits my current shape.
Using the Washi Dress pattern and the Peter Pan template from the expansion pack, I whipped up a maternity dress.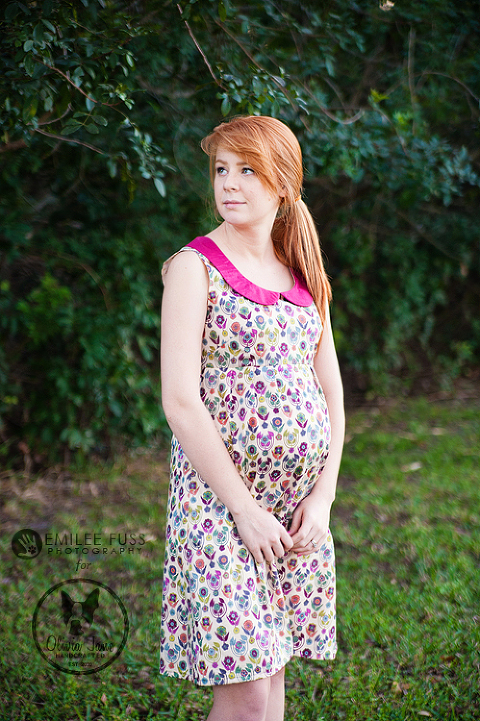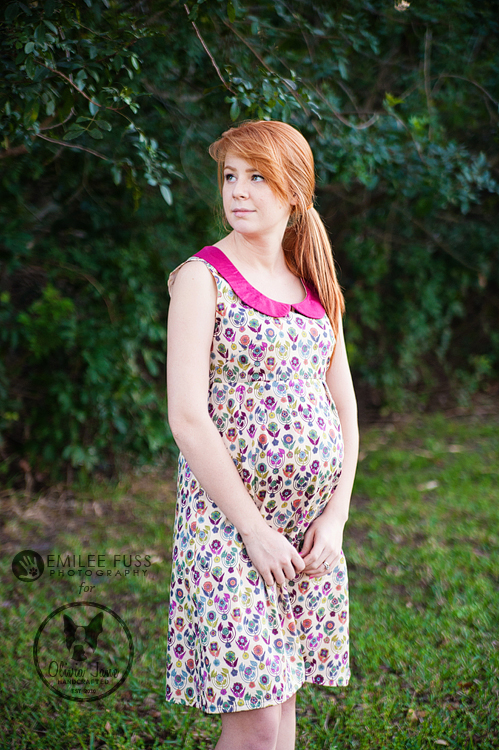 Aside from the collar assembly, which was very simple, I just went along with the instructions that were in my memory to make this dress. It is fully lined, but I'm sure I went about it differently than Rae. I'm terrible at following directions. Its how I learned to sew….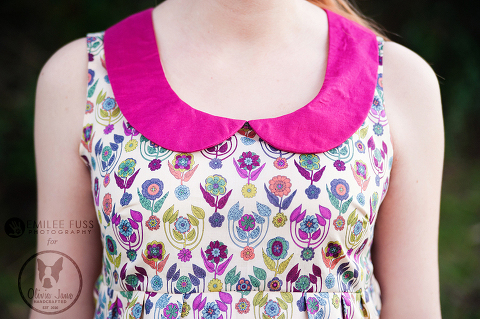 In the regular dress instructions, you would prepare the front and back prior to attaching the bust and partial back linings (not facings). With the dress, I needed a full lining since the skirt was rather sheer. So I assembled the bust and back, then attached the linings, then did the shirring on the back, treating the exterior and lining fabrics as one piece. It worked out perfectly! And since I used French seams, the inside of the dress is totally enclosed, without a single exposed seam. That is just the way I like it!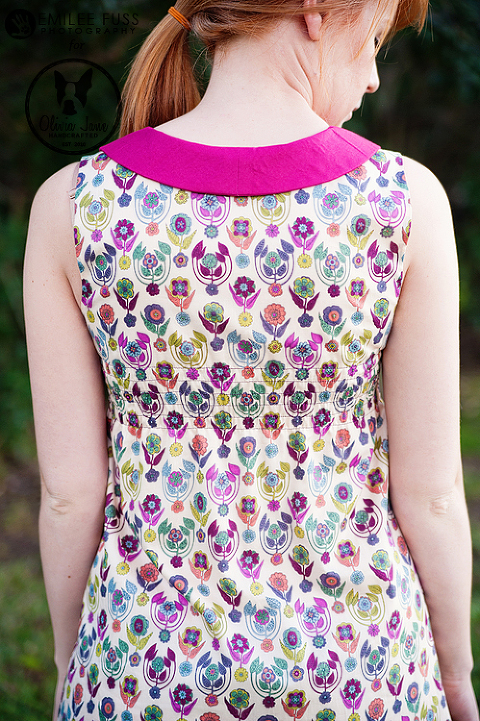 The fabric is a Liberty print purchased for me in New York by my boss while he was vacationing. I got it right after finding out I was pregnant, and I was unsure of what I would make since I knew I would be expanding. I'm so thrilled that I had plenty to make this Washi Dress! Its going to get a ton of wear. The collar is a Free Spirit solid voile, and the lining is of course Free Spirit solid voile in sun.
I do adore this dress. I love that I'm comfortable in it, and that it is way cute. Its kind of difficult to find that combination in maternity clothing! And just a note: The Washi Dress/Tunic is not a maternity pattern, but it is one that has no waistline, so I find it perfect for maternity wear. The only thing I altered was grading the length and width of the bodice to a small, but I kept the armholes and neckline an x-small. The back and skirt of the dress are also x-small, which is quite roomy even with a third trimester bump and butt. So if you love this pattern, and happen to have a child, I expect you'll need to make minimal adjustments!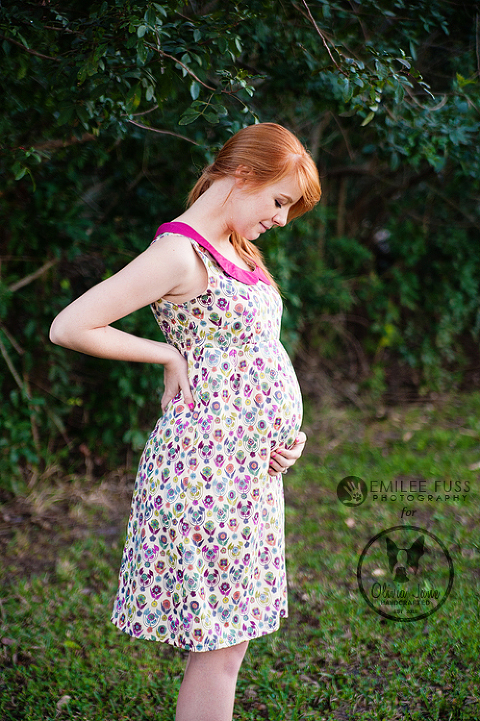 Come back on Monday to see Baby's first quilt!! Layla keeps telling me its too big, so you know he'll have more than one before he arrives. Have a great weekend!
-Meredith