I hate growing up. And I dislike it even more when its my child doing the growing. I just don't understand how time could go any faster. In just over a month, I'm going to have a four year old, and only two months after that, her little brother will be here! Don't you ever wish life would slow down? Even just a little?
Layla isn't just getting older. She's getting bigger too, which means she's overdue for some new clothes- especially in the dress department. To kick off this year's dress sewing, I picked up a print from Anna Maria's Dowry line, knowing the soft colors would be perfect on my little blondie. I paired that print up with a favorite Oliver + S pattern, the Fairy Tale Dress, and this is what happened:
Isn't it cute? They both are, right?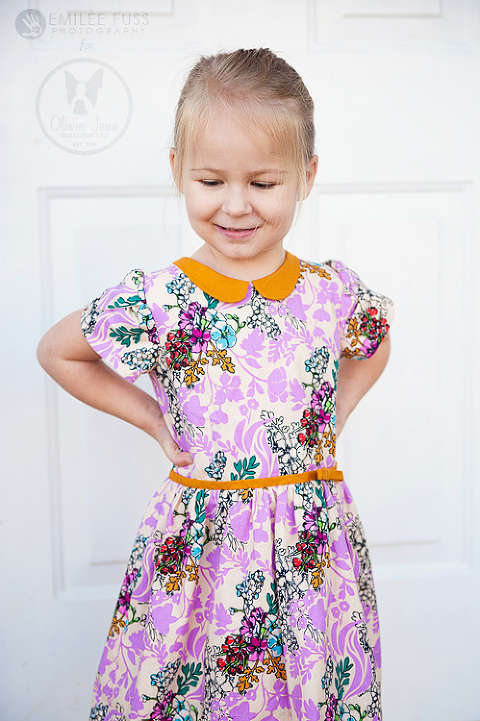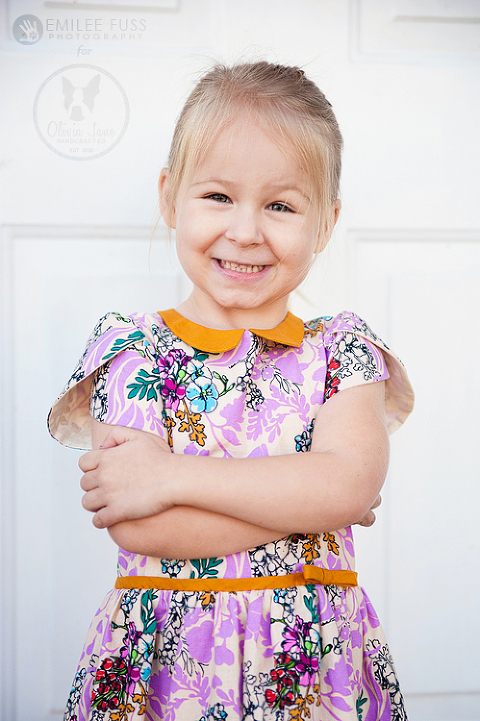 The dress is a bit large in 4T, but I'm practical and I know if she doesn't slow down, it will be fitting just right in no time. But let's be real here, I'd rather her stay little and have room in the darn dress.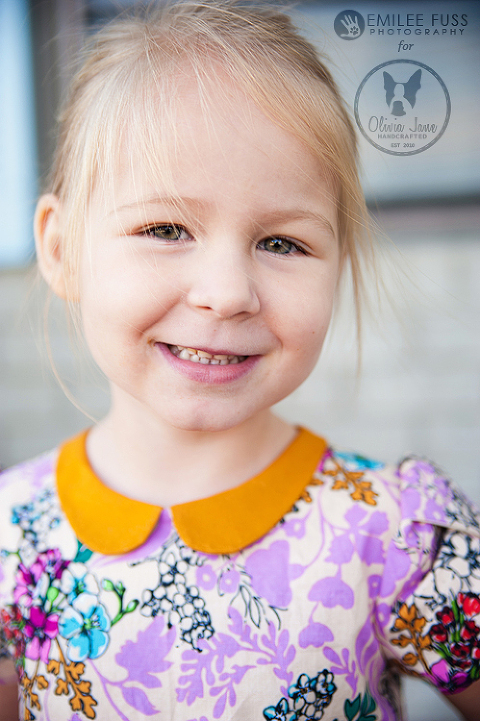 I went with the first version of the Fairy Tale Dress, which includes the cute little sleeves and bow on the front. Its terribly girly, and I LOVE it. And of course, this dress is fully lined with my favorite ever Free Spirit solid voile.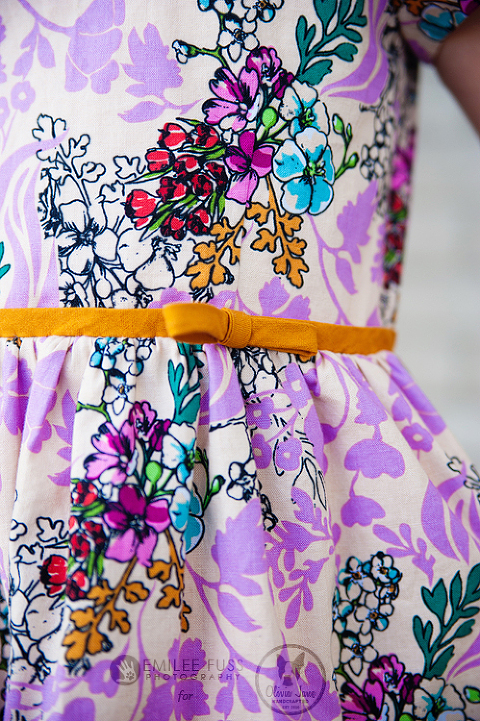 More dresses are already in the works. She really is in dire need of some that atleast reach her little knees. All of her 2Ts and 3Ts fit her around the waist, but she's getting so tall. I may end up making a few more 3Ts and adding the length of 4T. I will let you know on upcoming posts if I make any modifications.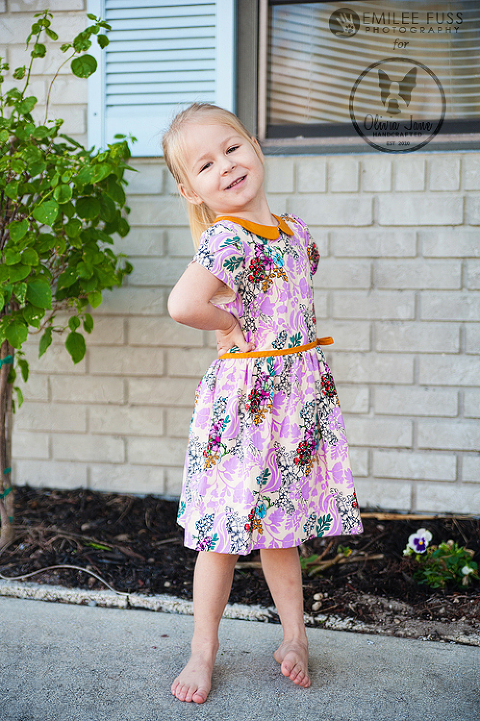 Thanks for dropping by. This week I'll be showing you some gifty items I've made lately along with some stash additions. Then I've got to get moving on some birthday goodies for Layla!
-Meredith