I have been so excited to share this project with you!! It combines two of my most favorite things: Liberty of London and a Boston Terrier!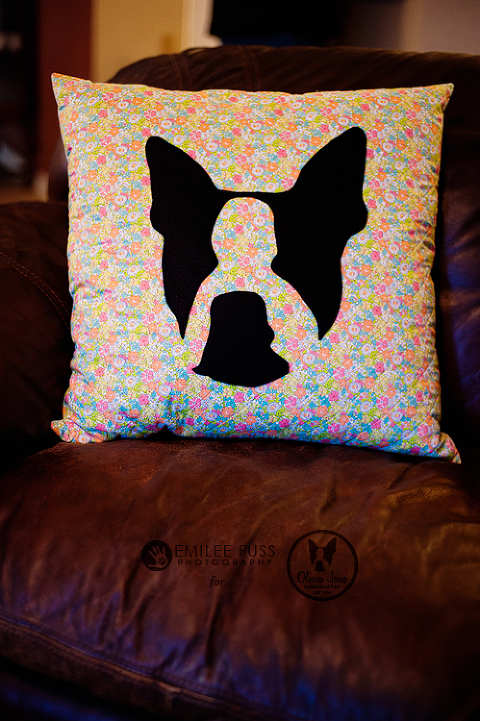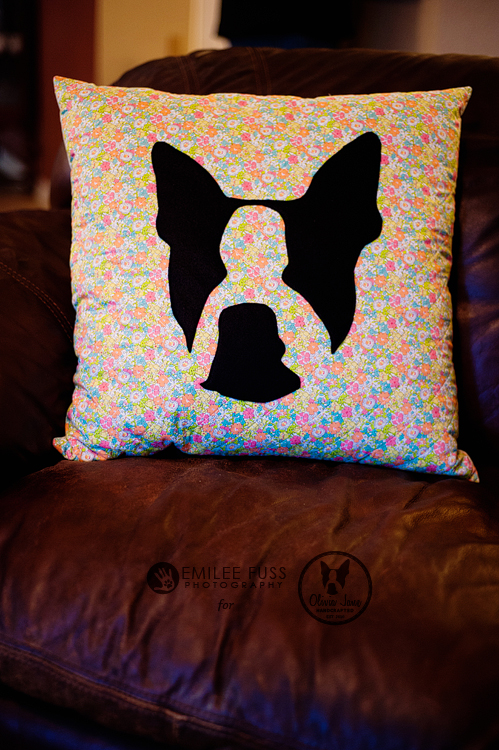 Using some of the brand new Spring/Summer 2014 Liberty lawn from Jones and Vandermeer and some felt from Maureen's shop, I whipped up some Boston pillows. I quilted the Liberty to cotton batting, then machine appliqued Olivia's head onto them!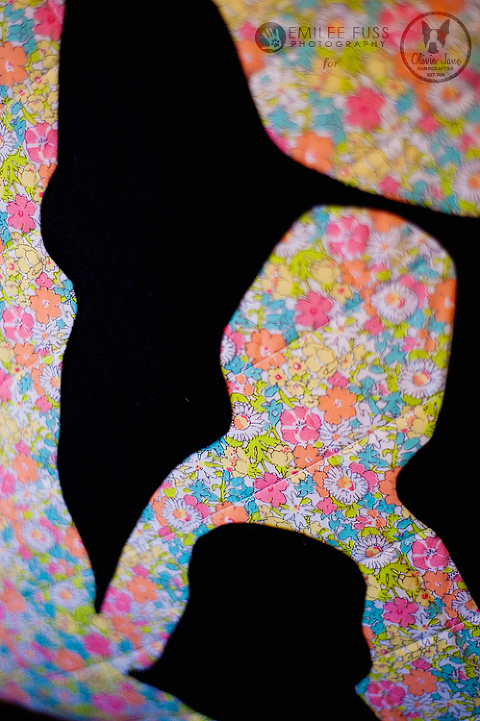 I used an aqua gingham from Riley Blake for the back of the pillow, and of course used a hidden zipper for a closure. I'm so glad I happened to have that gingham in my stash, as I was so torn over what to do for the back! The inside of the pillow is totally finished, because why go all out with great fabrics and then not properly finish them to extend the life of the project?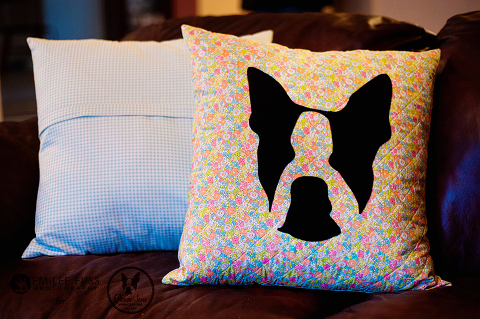 I think the one thing I'll change with this project for next time is the thread I use for quilting. I definitely need something thicker that will make a bit more of a statement without overwhelming the floral print. With these pillows, you have to get close to see the quilting.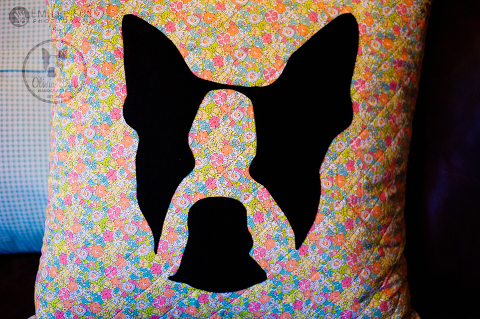 I am so in love with these big, beautiful pillows! They are just about 19.5″ square, a size that couldn't be more perfect for a couch or bed.
What do you think of them? As a Boston enthusiast, I know I would get one in a heartbeat. I'll be the first to admit that I will purchase something I probably don't need just because it has a Boston on it. Do you like the blunt profile against the soft Liberty? I'm just trying to get a feel out there to see if this is something people might be interested in.
Next up, is a Lab pillow for my sister! I can't wait to show you. But first, you'll get to see my growing munchkin in a brand new dress!
-Meredith