A week or so ago, I had a hankering to do something different. I wanted to sew up some sort of small project unlike anything else I have going on. I picked up my copy of Anna Maria's Needleworks Notebook knowing that it would have just what I was looking for. Her Nouveau Needle Cushion fit the bill perfectly. I have another needlepoint project going on, but with this being so much like a sampler with so many different stitches, it was different enough to be perfect.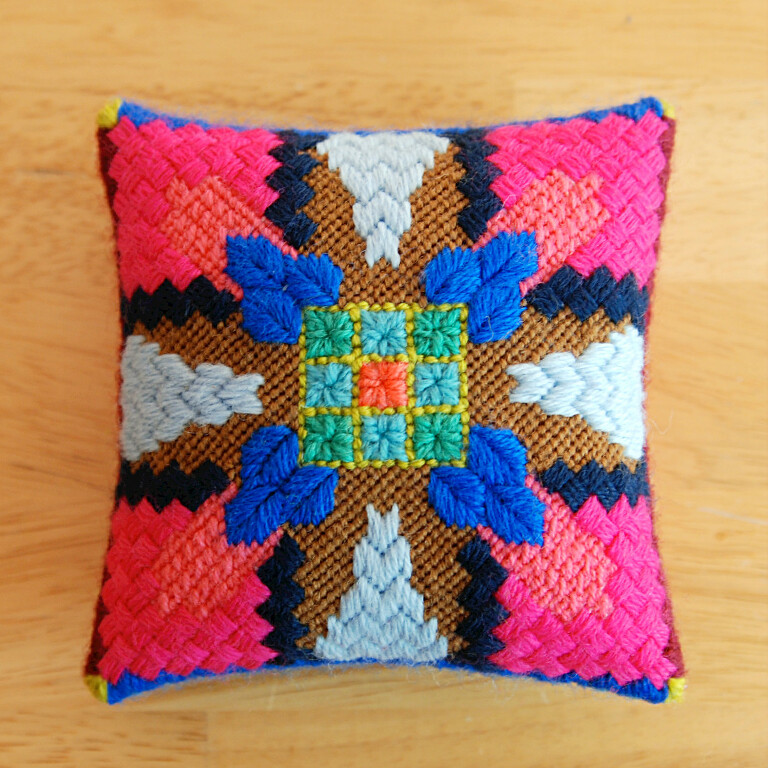 The stitching took a minimal amount of time. Many of the stitches cover large amount of space, so the canvas quickly filled up.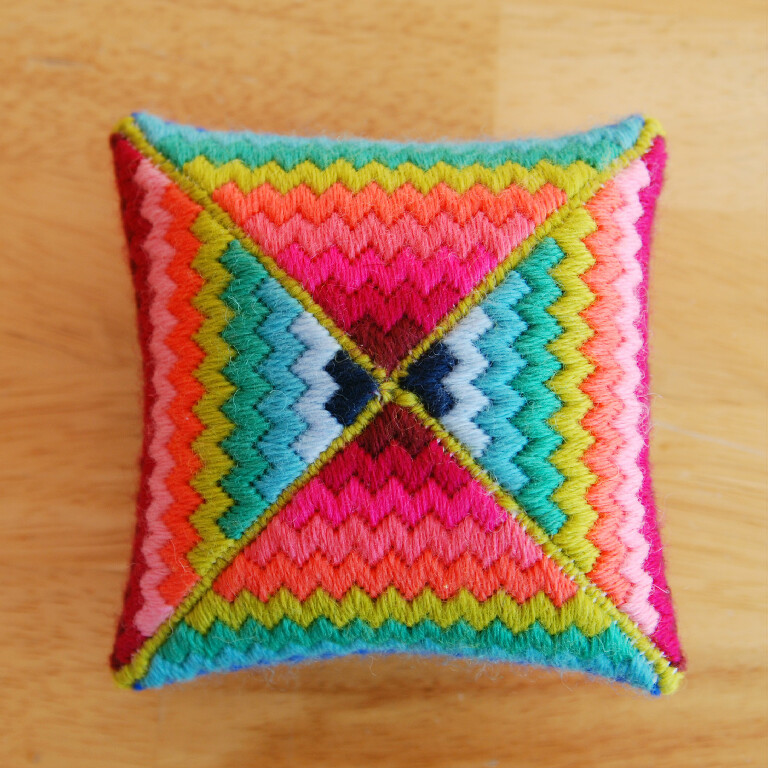 I chose my colors from a few different places. I used all Anchor tapestry wool in some form or another from Anna Maria. I used some wool left over from her needlepoint kits, and the rest of the colors are from her Luscious Leaves and Particularly perfect wool palettes available in her shop.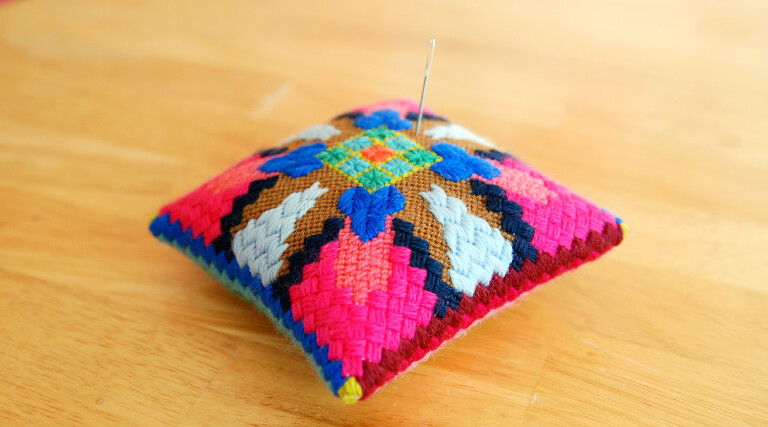 I did stitch the bottom side a little different than the pattern in the book- partly because I didn't have enough of each color to do things exactly like the one in the book, and partly because I just wanted a different look.
Blocking the piece was easier than I expected. I did not expect the amount of unraveling that occurred, but I was very pleased with the result nonetheless. I was surprised that the canvas stiffened back up once it was dry, but I was happy about it because it made stitching the four corners together very easy.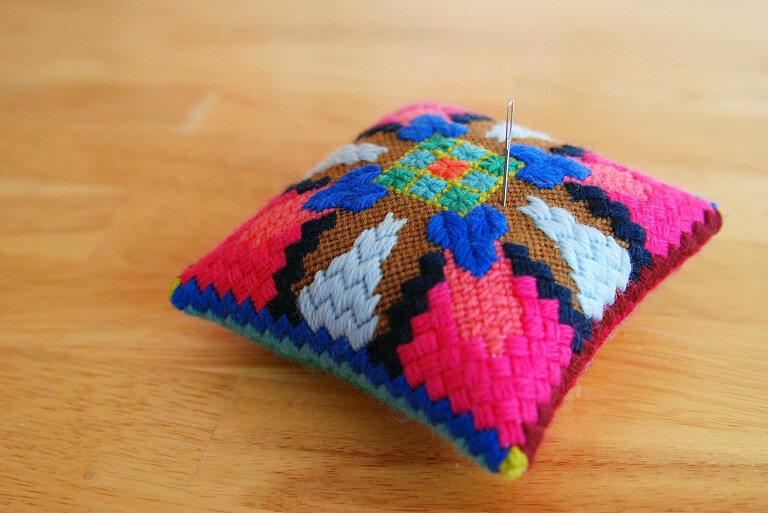 Once I got it stuffed and the last stitch stitched, I was immediately head over heels for this piece! Its absolutely the perfect project, and I will now have to always have some sort of needlepoint project going so I have an excuse to have it out! I love it!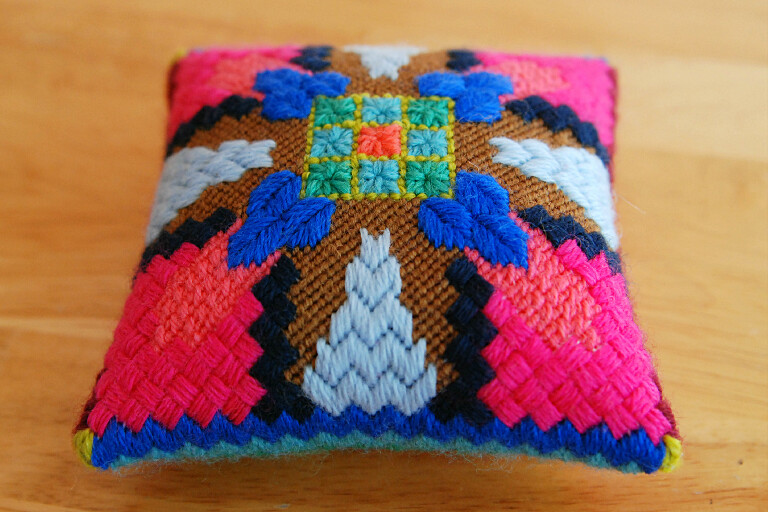 If you don't have Needleworks Notebook, you really must get it! It makes a great gift, too!
Happy stitching!
-Meredith