So I'm sure you know that I LOVE Oliver + S. I can't imagine another person making better patterns for children. Layla is getting taller, so for me that has meant going through my pattern staples and sizing up. I pulled out two of my favorites and purchased some of the utterly precious prints from Sarah Jane's new line, Wee Wander, and got to work!
The moment I laid eyes on Wee Wander, I thought of Layla. She's such an outdoorsy child; she's more comfortable covered in dirt and stains than she is clean. And she LOVES horses. Just yesterday she told me "Mom, I want every horse that I see." The latter trait has most certainly been inherited from Aunt Emilee. It was only fitting that we make a trip out to the barn to hang out with Rydell [the horse] to show off Layla's newest dresses.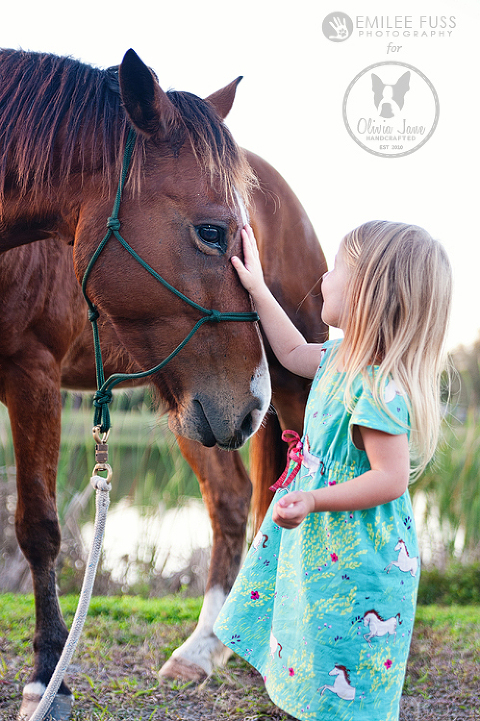 First up, we have the Roller Skate Dress. I love every single thing about this dress. I love how quickly I can cut it out and sew it together. I love how simple and feminine it is. I love that I can add a little bow to the front, just because.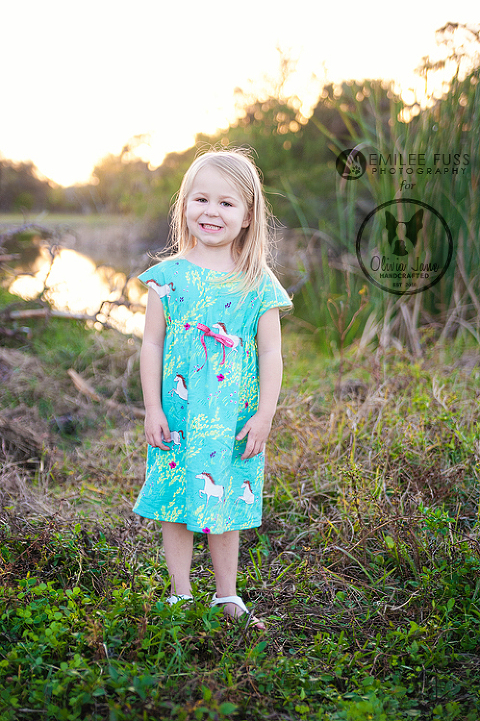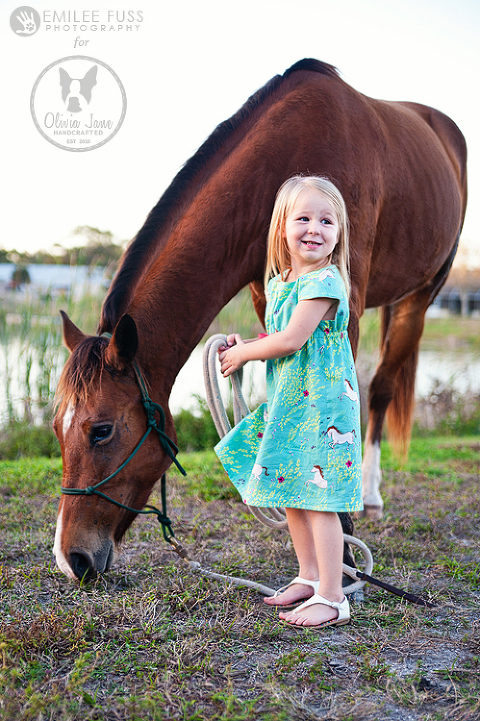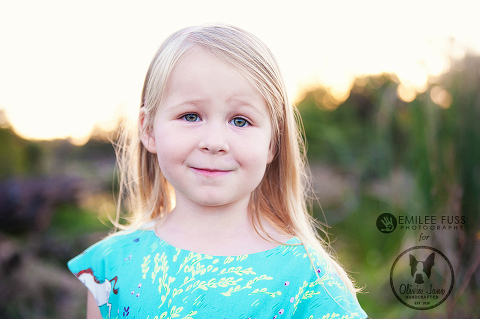 Layla is head over heels for this horse print. She can't handle it. I finished this dress on Friday while she was watching a movie. I asked her what she thought, and she literally tore off her pajamas while very expressively yelling how much she loved it and wanted to wear it NOW. Can you even ask for a better response than that? I didn't have the button sewn on, and she didn't care. I had to bargain with her to get it back long enough to sew a button on…hours later!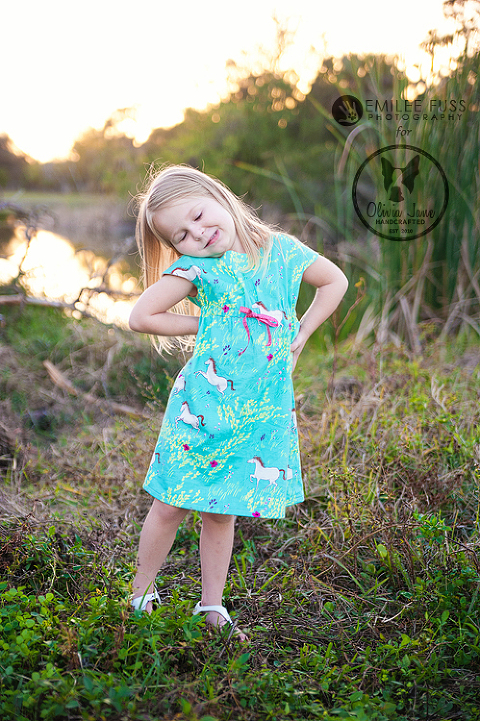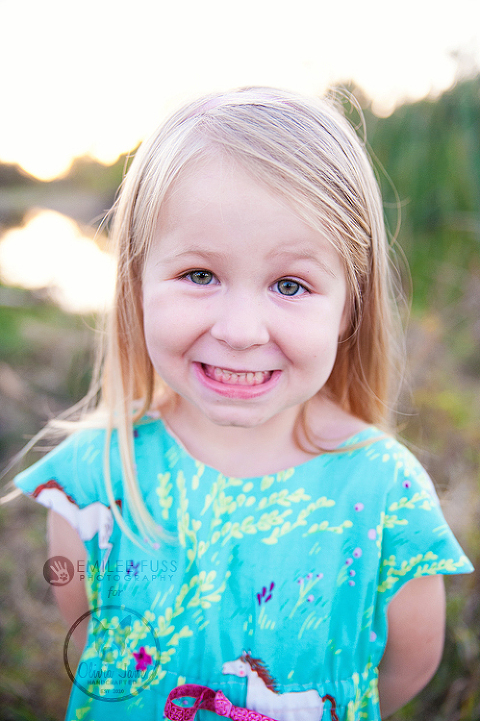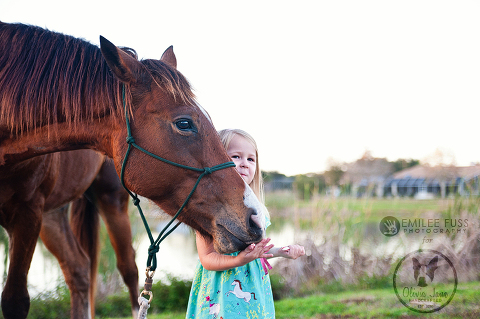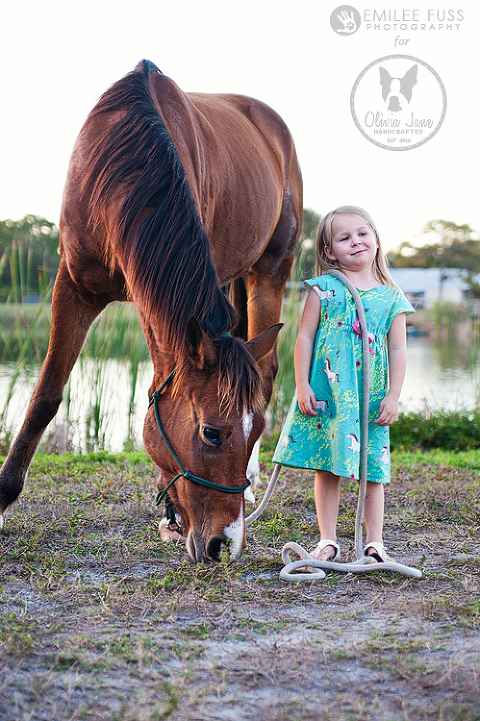 I told you I would let you know about any modifications I make on my garment sewing. With both this dress and the next, I used the 3T pattern from the dresses I made last year, but added about an inch to the length since most of Layla's growth has been in height. With the elastic band, I was sure to add some extra length so she would have room to expand over the next year without being uncomfortable.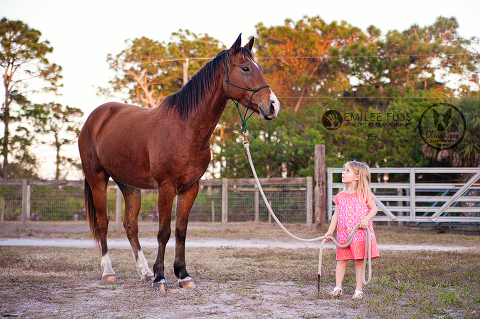 The next dress is the Ice Cream Dress. Another insanely quick pattern to sew! I had to have some of the bug print, and this dress was the perfect excuse to buy some.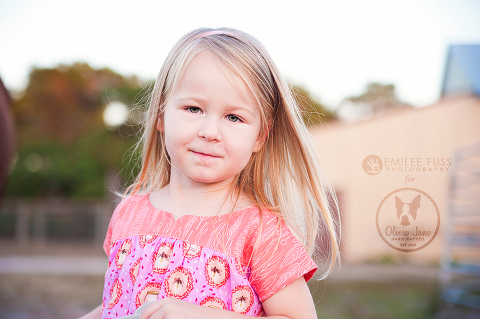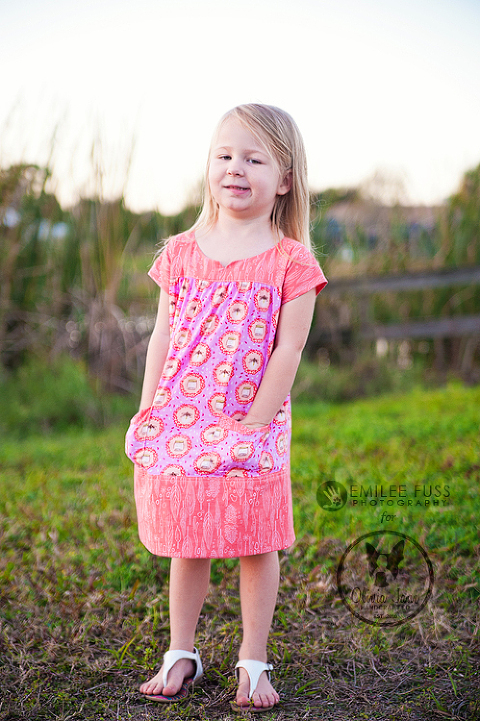 Crazy Layla face. lol
 Layla loves this one too. She loves pockets, and thinks any outfit with pockets is just the best. Generally they get filled with shell and gravel. Or the coolest rock ever (which is pretty much any rock). And that's alright with me, because that's so much better than collecting bugs or frogs or some other yucky thing.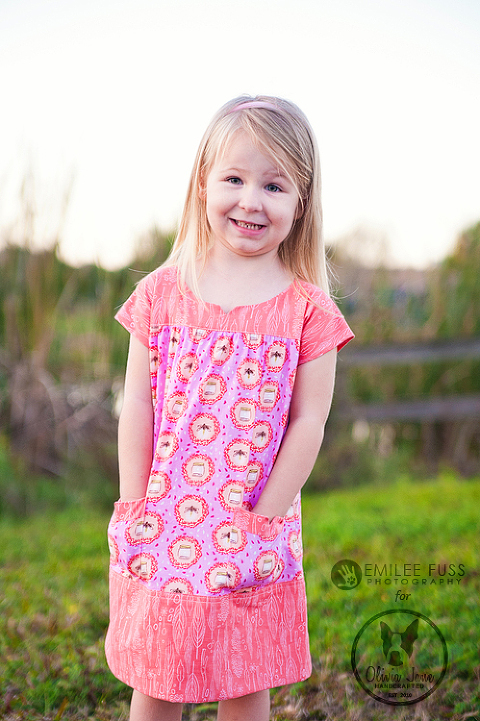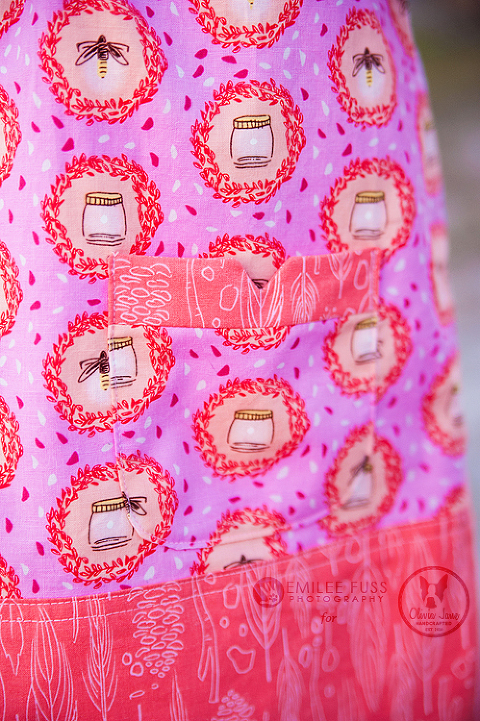 I think this pattern is perfect for a growing girl. It fits loosely like a tunic, so I won't have to worry about her ever outgrowing the waist. And adding length was so easy; all I did was cut the sides and top of the pattern, then use my ruler to add an extra inch to the pattern prior to cutting along the hemline. I know she'll get loads of use out of this dress over the next year or so.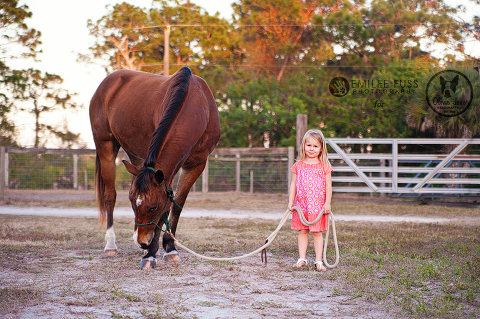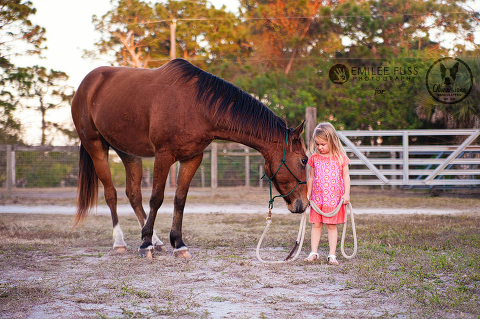 Up next, I get to show you the rest of the sewing I did on Friday (it was a regular pregnant sweat shop around here!) I made Baby a few goodies!
-Meredith