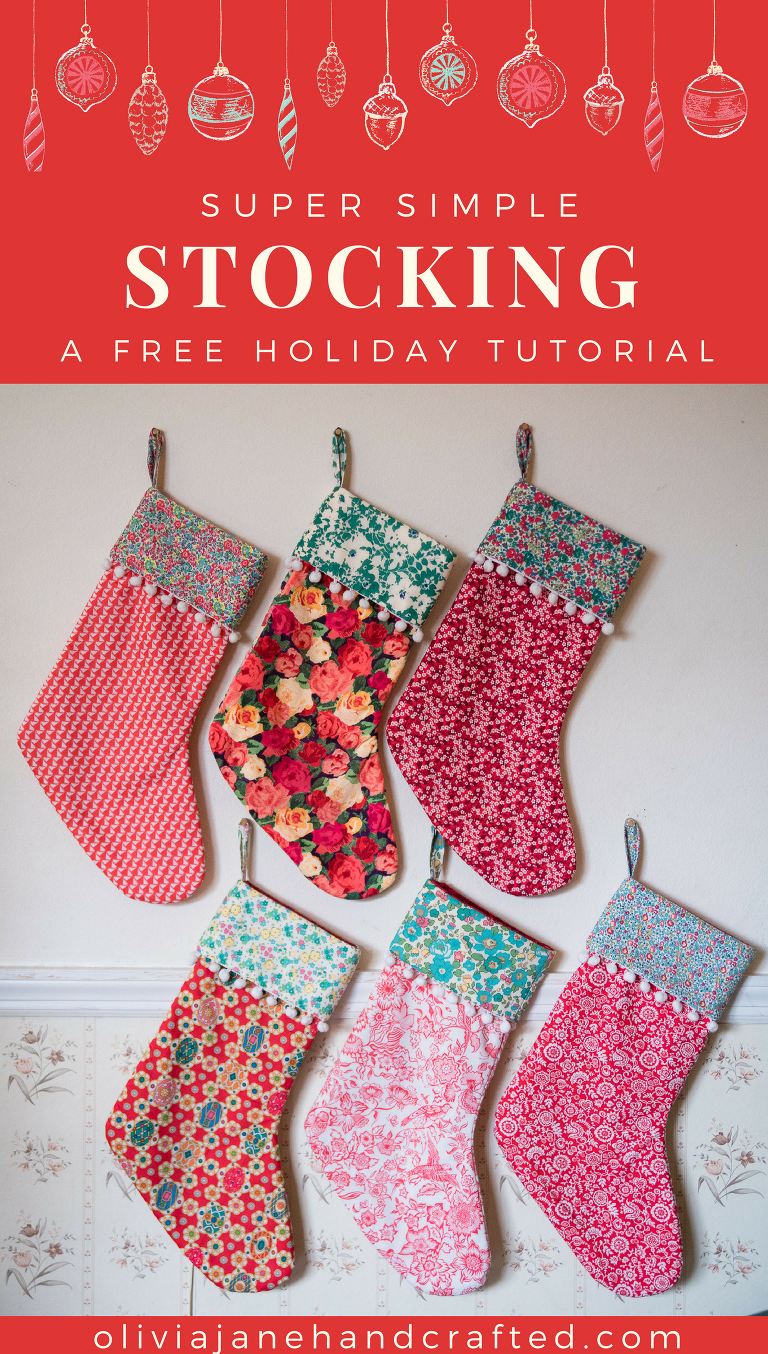 If you've been reading my blog for a long time, perhaps you will remember the Holiday Craft Bash from several years back. I made these incredible stockings that were embellished with a host of hand stitches and embroidered with our names.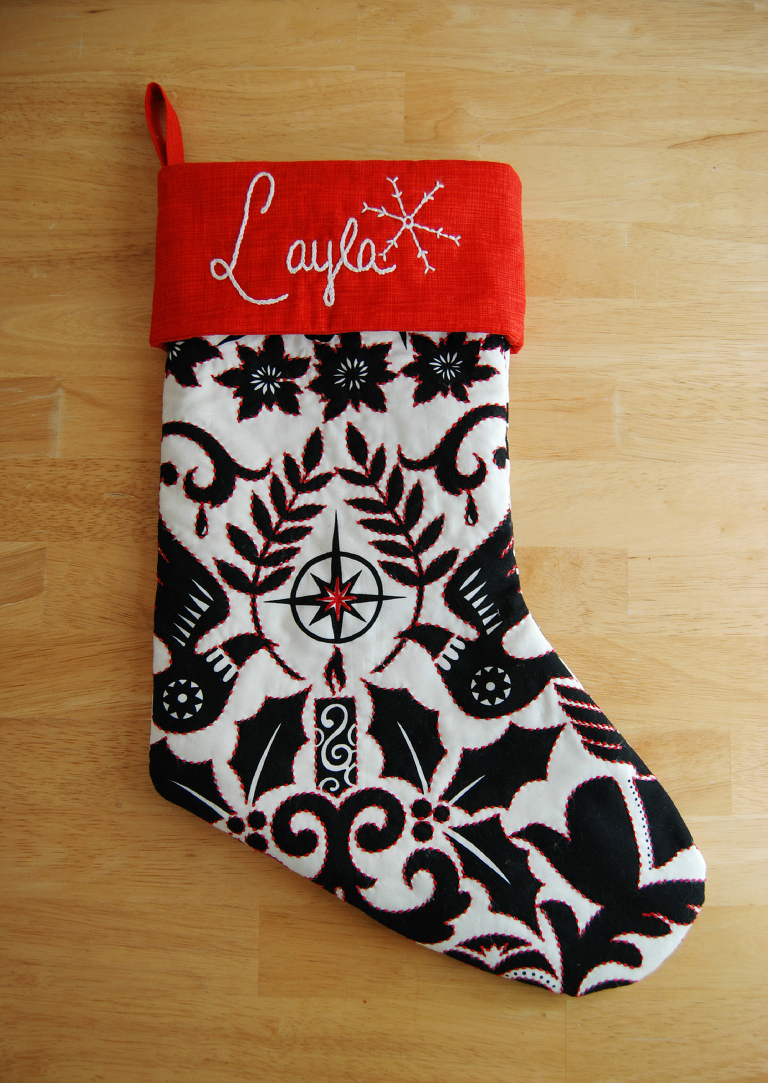 Using the same tutorial, I updated our stockings. Our family was growing, and it seemed like the perfect opportunity to refresh what we have. Also, Liberty.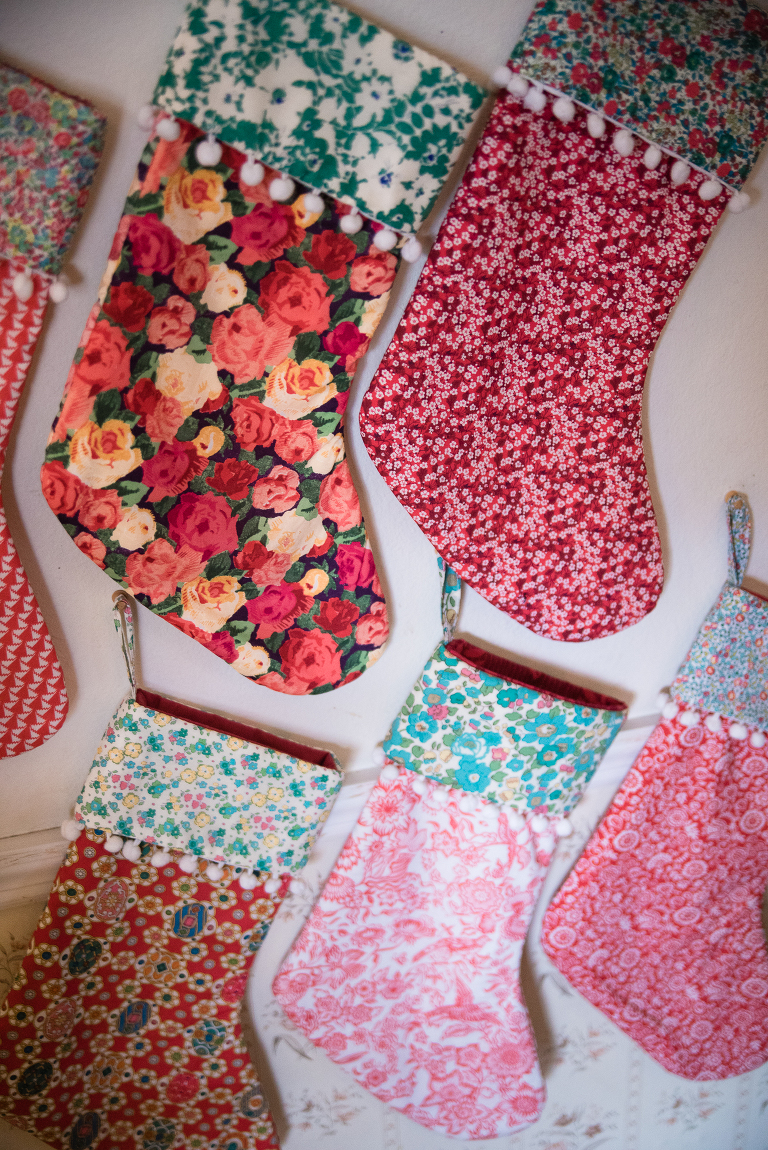 All these gorgeous red stockings were made from fabric from the one and only DuckaDilly. I used just one fat quarter to make the main outer body of each. (Liberty is wider than standard quilting cotton!) I used their a fat quarter bundle of their Red Stash Pack plus a few others, but you may want to look at their Holiday Bundle too because there are some great prints in there. You can also shop by color and order any print as a fat quarter, so you can easily make your own bundle!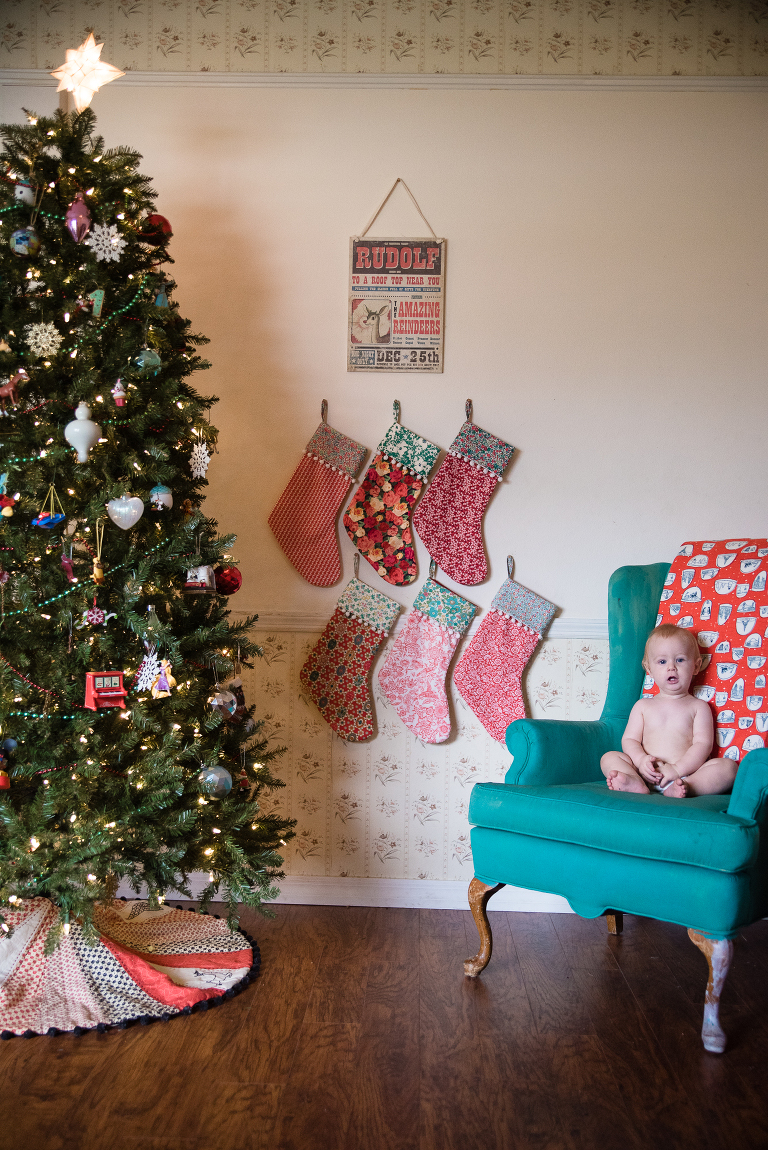 The cuffs were made from a complimentary print, and given a little something extra with that pom pom trim.
They are fully lined with a red semi solid, and of course, have a layer of batting throughout so they are just squishy enough, as stockings should be.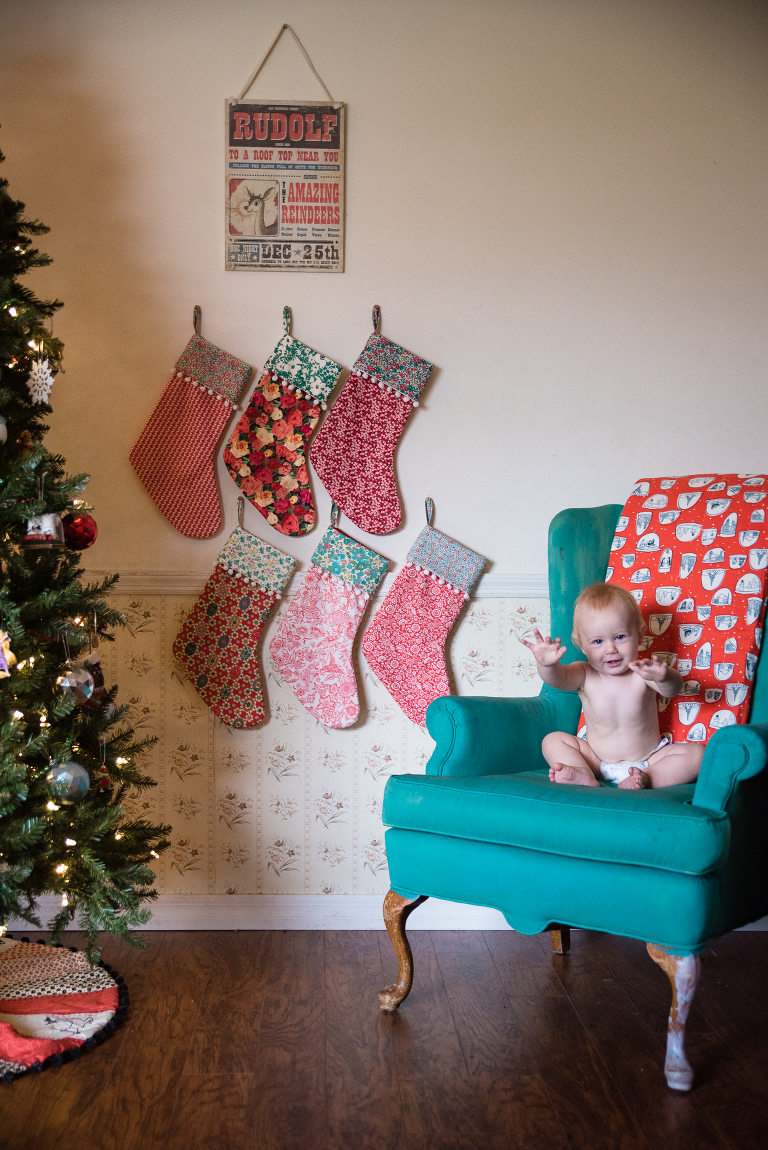 If you are wanting to make some stockings, check out the tutorial! I made all 6 of these in just a couple of hours (from cutting to finish)! Just leave out the embroidery and they will be done in a flash.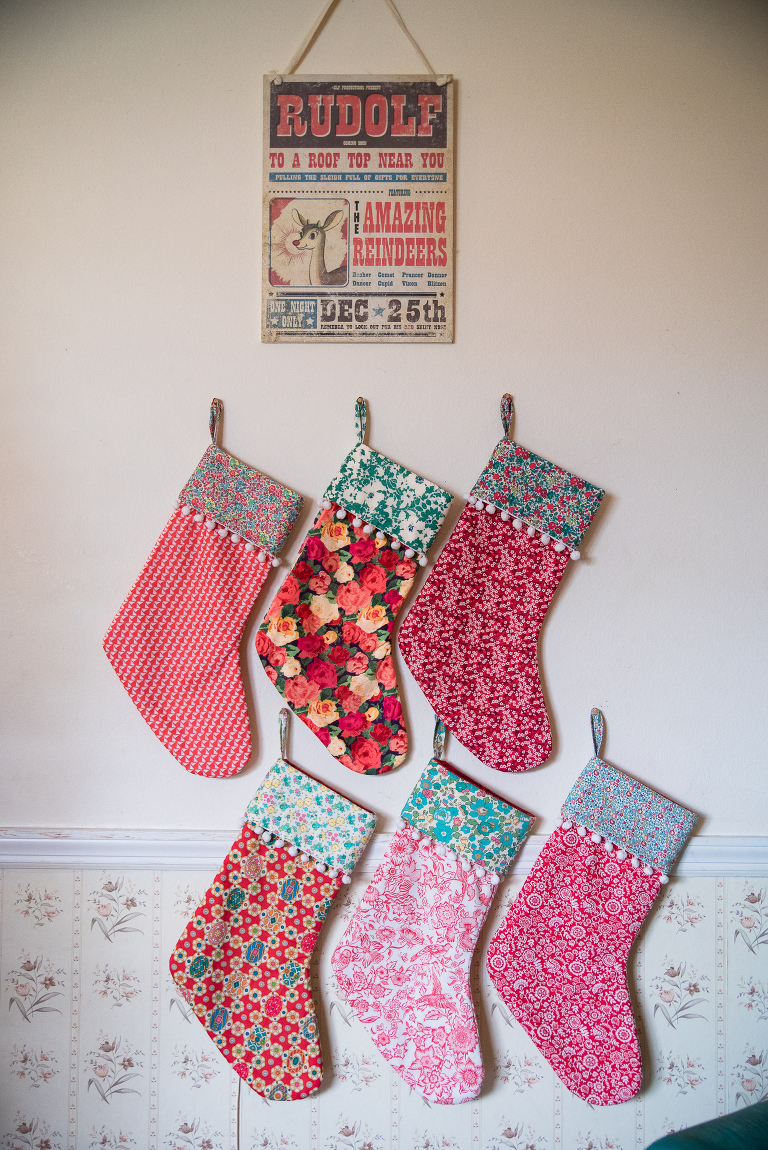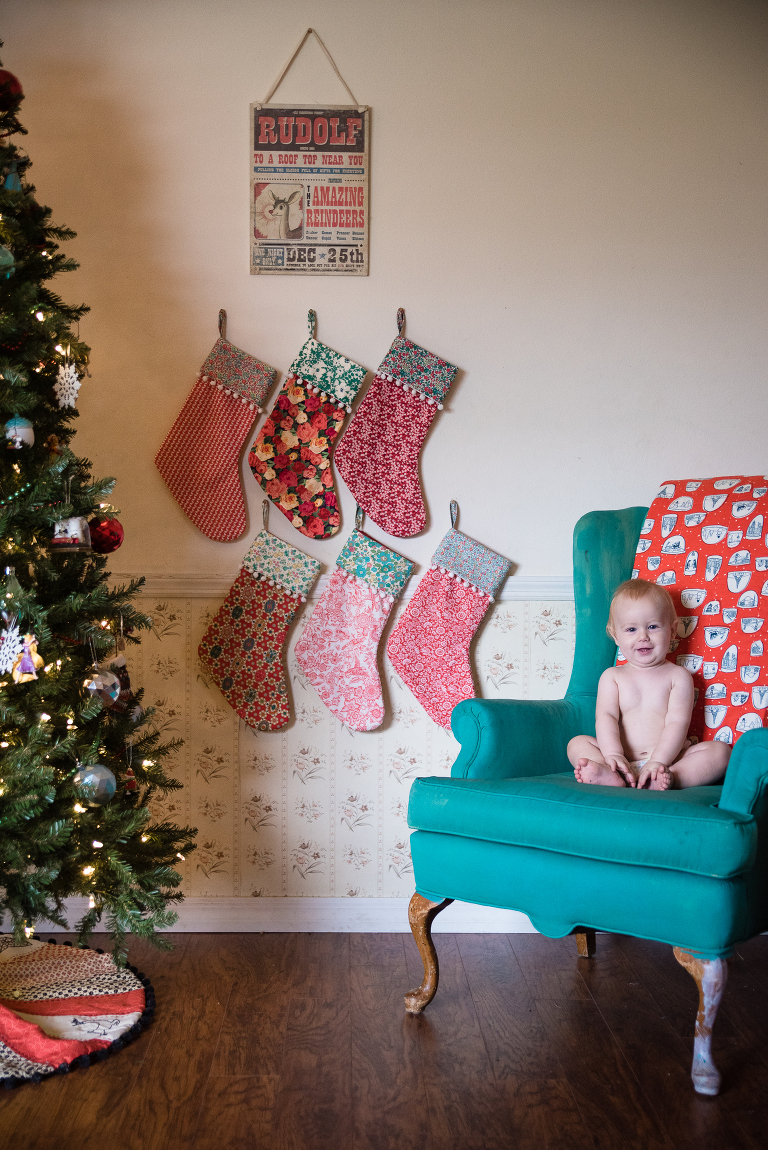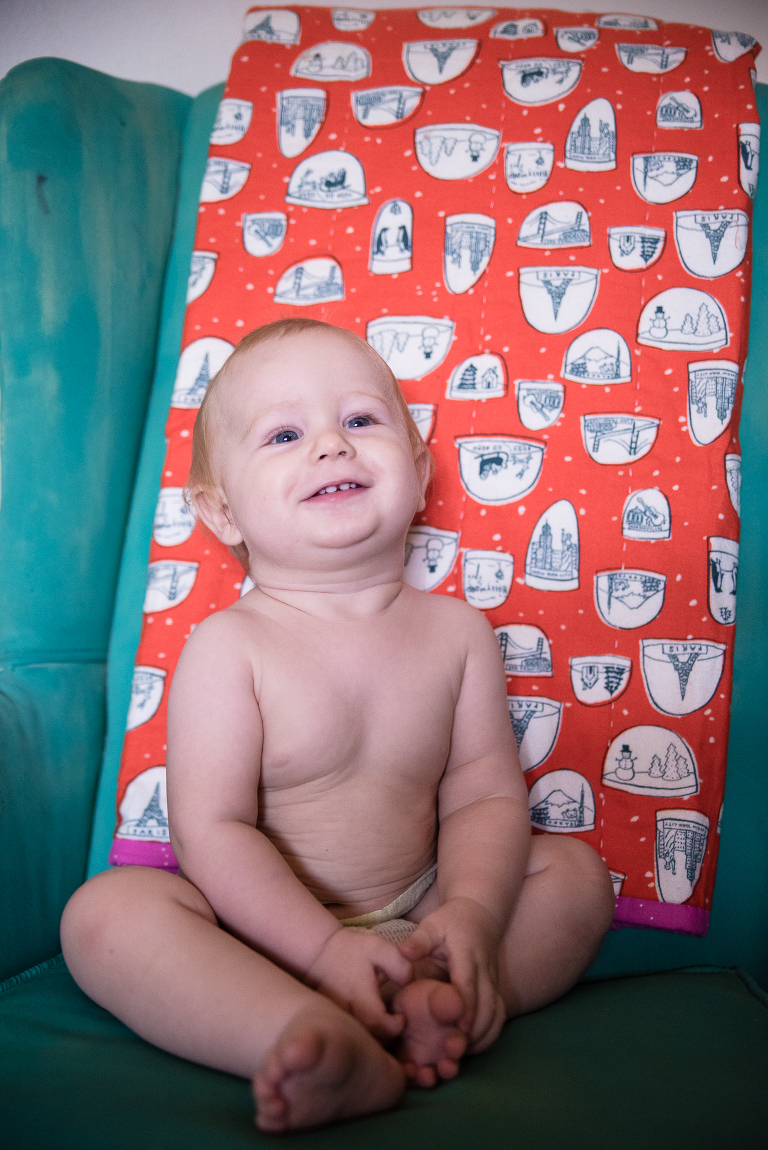 The other great thing is the size- they are just perfect for someone like me who likes to fill them with a variety of things from matchbox cars to candy, but are not so big that I bust my budget on them.
Have fun! I'd love to see any items you make using a tutorial here! Tag me @thefooshe on Instagram or use #oliviajanehandcrafted !!
-Meredith
PS. Like how I snuck in some baby pics? Teddy is 10 months old tomorrow and is growing up entirely too fast!