I just love all things Anna Maria Horner and I relish any chance I get to sew with her fabrics. She's been my favorite since early 2010 when I discovered her bold and vibrant fabrics. To this day, she is the only artist whose fabric I buy all of. So it should come as no surprise that I also cannot bear to throw out any scrap that seems viable for some other purpose. Pretty much anything bigger than 2″ gets saved in an AMH only bag.
I majorly cut down on the amount of fabric in this bag (probably half or more) when I sewed together the Roland comfort quilt tops. I got a ton of economy blocks from the fabric. Still I had plenty left, and I had a friend I wanted to make something for. I know few people who love Anna's fabric as much she does. We are kindred spirits for sure. So I began grabbing, arranging, and sewing every which way. I made up several improv panels until it grew into just the perfect size to make a large flat bottom bag.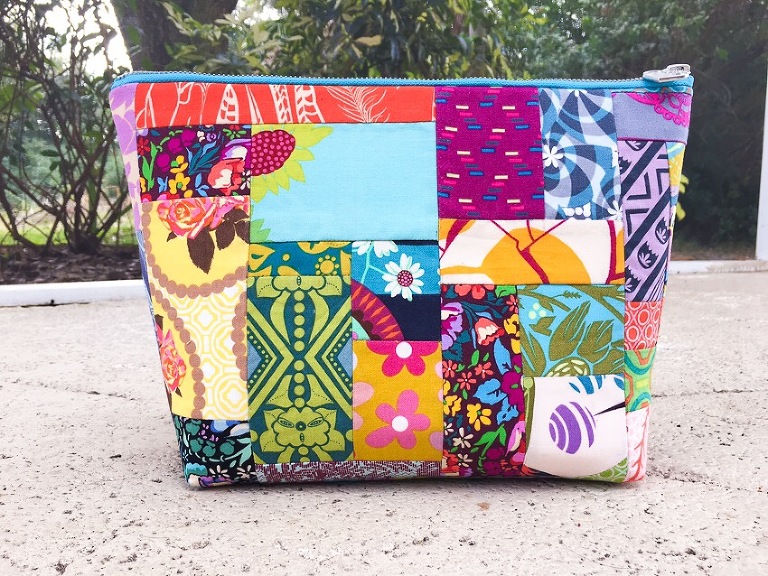 I love sewing this way on occasion. Using scraps makes me feel alright about this method because I am preventing waste, whereas I wouldn't go improv on a regular cut of fabric because I like order too much, and making a funky cut would mess with me.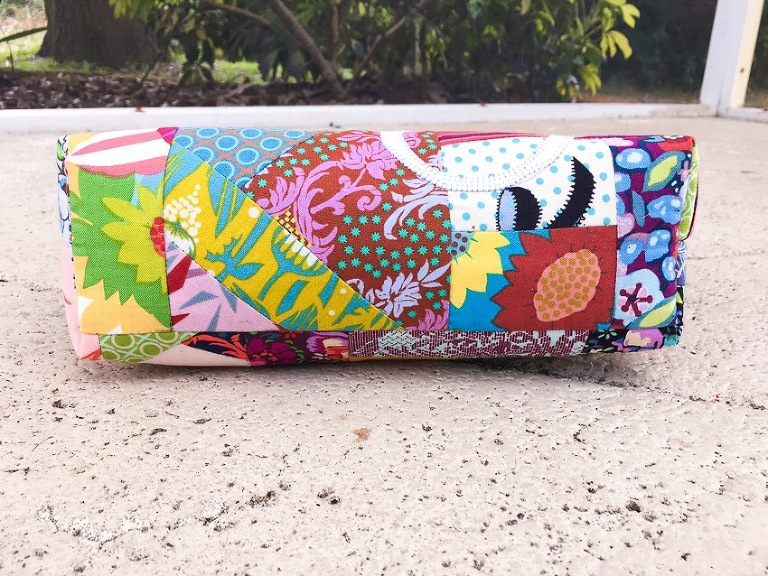 I think pretty much everything Anna has ever designed marries perfectly with everything else she has made, so watching this come together so well with little planning felt great.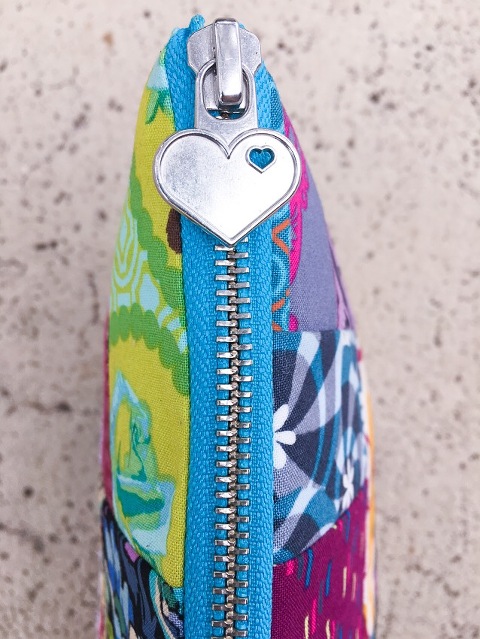 And since I am already gushing over Anna Maria, I feel compelled to let it spill over onto her machine, the limited edition M100. As I told you before, I have been sewing positively everything on that machine. I have found that my very favorite function is stitch #30, the wonderful appliqué stitch. It comes preset with the perfect length (though it can easily be changed), and I have found every excuse to use it. For the bag, I appliquéd my friend's name, Emily, right onto my improv panel (after I interfaced with my go to SF101 by Pellon).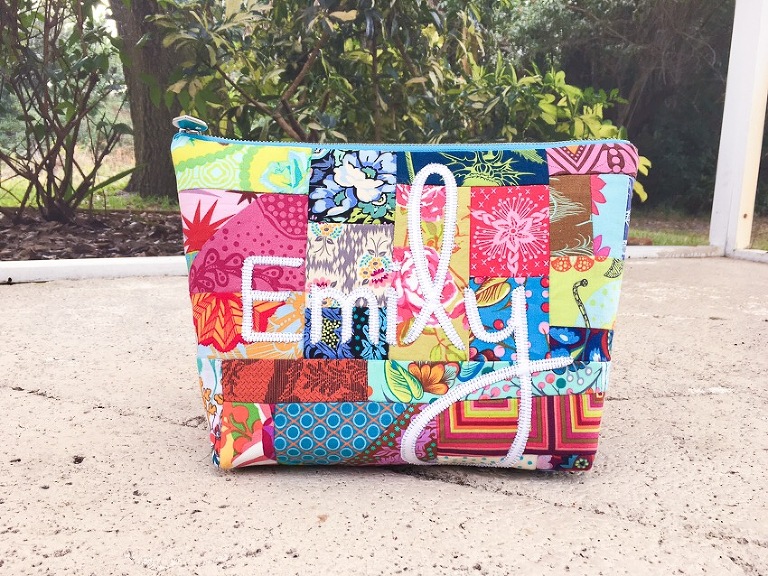 When I appliqué letters or some design, I always interface my fabric with SF101, then Wonder Under and fuse. Then I use that handy appliqué stitch to stitch it to my background piece. It's so easy!! I totally get why Anna has been on a perpetual appliqué kick, because it transforms regular pieced work. It takes it to a whole new place.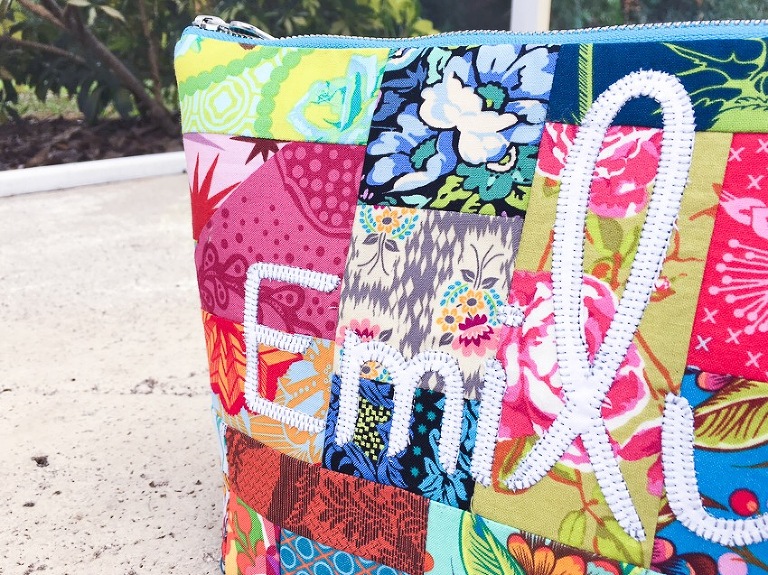 I finished the panel by fusing it to some Flex Foam, also made by Pellon, which gave the bag great structure and weight. The interior is fully lined with a favorite print from her home decor collection, Drawing Room.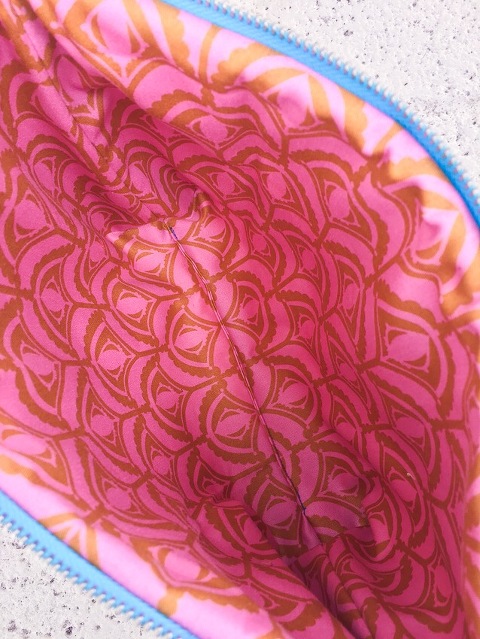 Back to the Janome, I do love it so. I'm going to purchase the one they sent because I feel like it's the perfect machine for pretty much anyone which makes it ideal for all the variety I do. But it's also perfect for a beginner or someone looking to improve their skills with some lessons, which is something I hope to offer in the very near future. People ask me all the time, so I need to do it. Sharing this love of mine is important to me!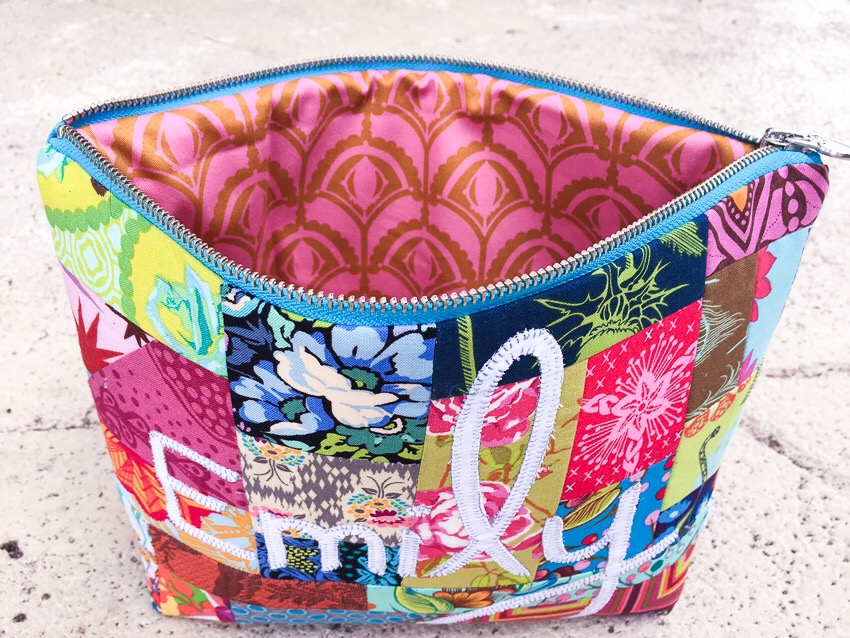 I forgot to even mention this in my review post, but it comes with several different feet- automatic buttonhole foot, adjustable blind hem foot, overedge foot,  satin stitch foot, zig zag foot, zipper foot, and a walking foot. It also comes with a seam ripper, bobbins, basic tools, and extra stitch holders. But the bonus to me is that it comes with an extension table and hard cover. I've never had an extension table before but it makes a big difference, especially when working with larger pieces.
Anyway, I've been thrilled to bits with it, and I'm excited to keep on using it. I'm glad it doesn't have 102 things I don't need because that just feels wasteful. I'm also glad it has a small simple screen that just lets you choose your stitch #, length, and width. I feel like that's all you need on a regular sewing machine.
I've had several people reach out to see how I've liked the machine, so I wanted to say more as I've used it more. If you have any questions, I'd be thrilled to answer to the best of my ability.
Have a great weekend! I've got to get out and start my Christmas shopping! We haven't bought one thing yet.
-Meredith