Several months ago I participated in a worldwide Liberty postage stamp block swap. Twenty-eight women across the globe made twenty-eight sixteen patch blocks, and we sent off twenty-seven of them to the other women and received as many in return. Liberty has such a vast range we were sure to get back a variety of prints, many of which I had never seen before- something quite exciting for a Liberty lover like me.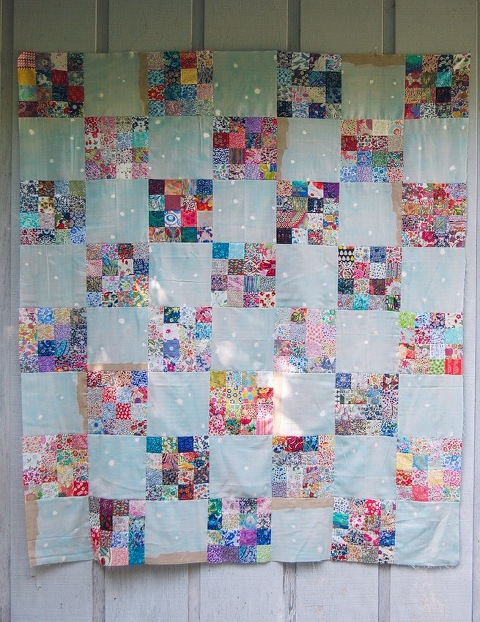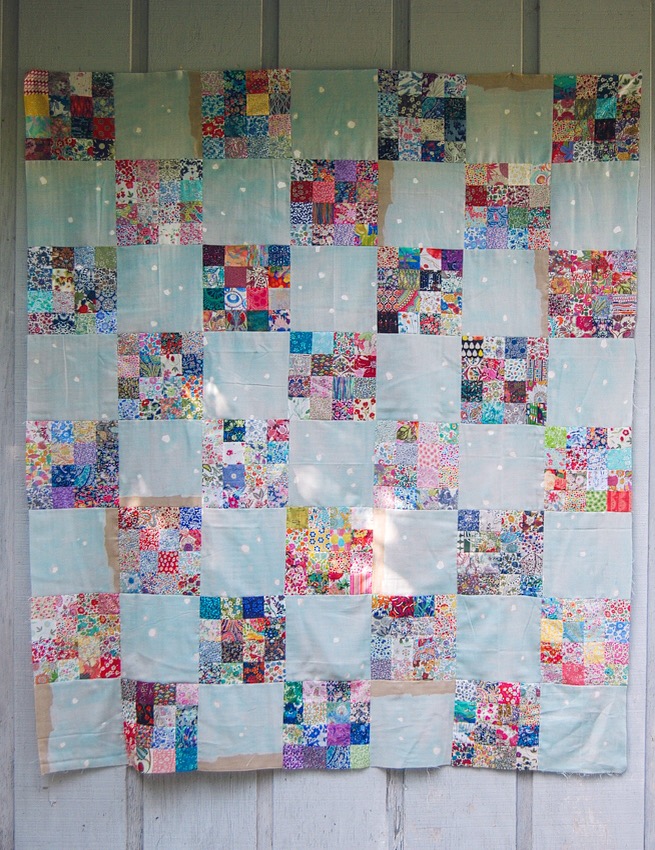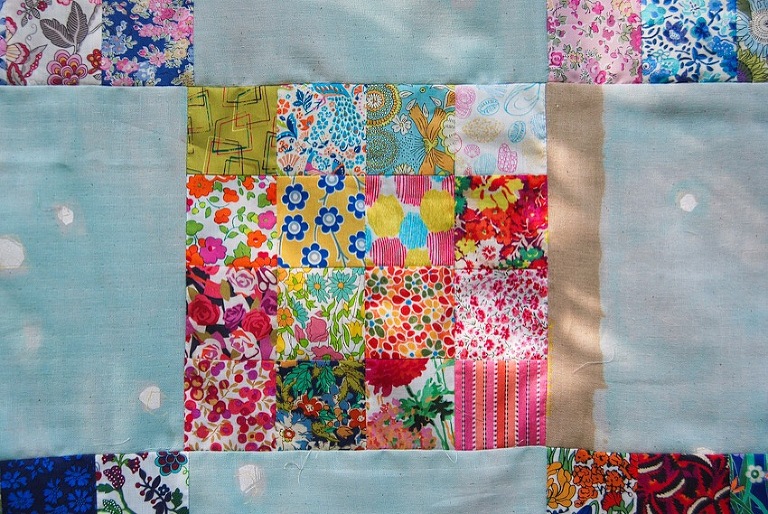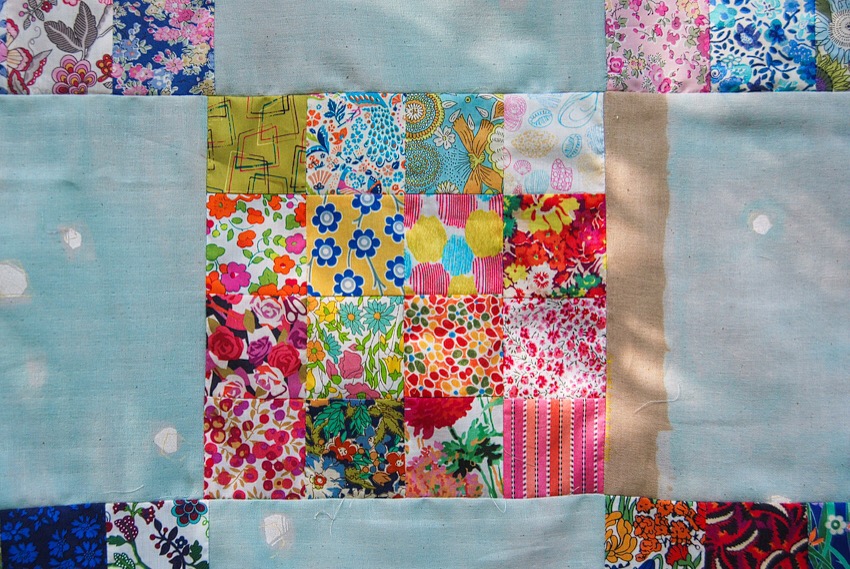 I purchased my Nani Iro background back when we started because I wanted to be sure to get my hand on it in case it sold out. This particular print is a part of the new  Jewel Song Pocho collection which features irregular marks rather than dots. This light Aqua color way also had a tan border which I was happy to use. I love the added interest it gave to those "plain" squares.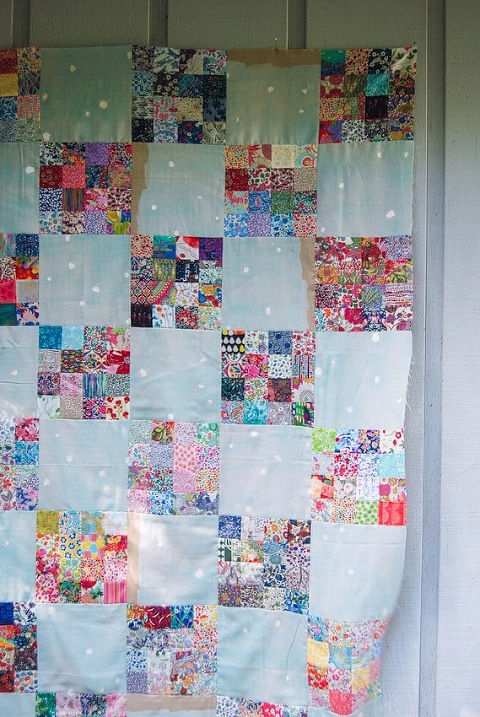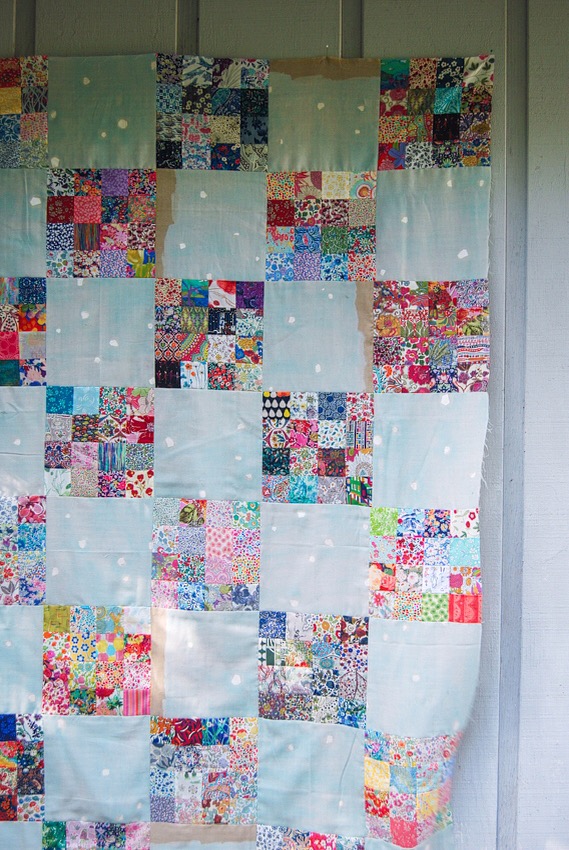 Anyway, I am still buried under Market prep projects, but I am beginning to see the light. So while this is only a quilt top at the moment, I'm hoping to turn it into a finished quilt in the not so distant future. 
I hope you are having a great week! I apologize for my radio silence. I promise to have lots to show once the pre Market silence has ended. :) 
-Meredith