Have you ever purchased a piece of fabric for a special project only to have it sit on a shelf waiting for when you are in the right mindset, the perfect size, or just done with everything else?
Well I purchased one of my all time favorite Liberty prints, Anna's Garden, in fleece from DuckaDilly ages and ages ago. I knew I wanted to make a Linden sweatshirt, but between that time and now I was either pregnant or nursing and constantly changing sizes. So I looked at it longingly every time my eye caught it on my shelf, but I let it sit, not wanting to make an item too big or too small for my "normal" body.
As I was packing, I realized just how thick this particular cut was and decided I was normal enough for cutting into my featured fabric and making something useful for the cold weather I was heading to. Plus, packing a garment is better than an unused cut of fabric, right?
I made an XS Linden. I was going to cut it down some after reading about how it's so generously sized, but after making a muslin I realized this knit has ZERO stretch and the extra room was just fine. I also shortened the sleeves by about 1.5″ after reading about all these Linden's with too short sleeves. That was a big mistake. It fits but I would like the extra length for when I have to bend my arms for sure. 
When I was finished making my version, I realized I had just enough left to squeeze out a girl's version. I made Layla a sweatshirt using this Crew Sweater pattern from Misusu (highly recommend!).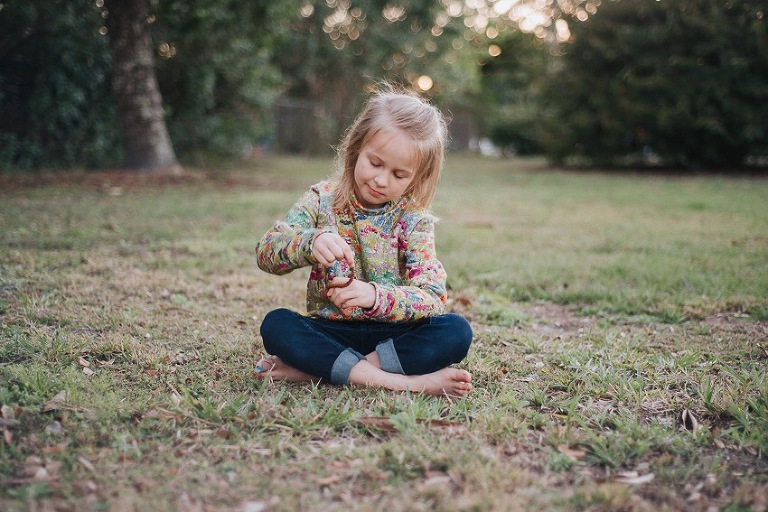 Initially I just made it with a crew neck, but I didn't account for the normal sized neck opening and no stretch. So I took it apart and added the snap closure at the shoulder.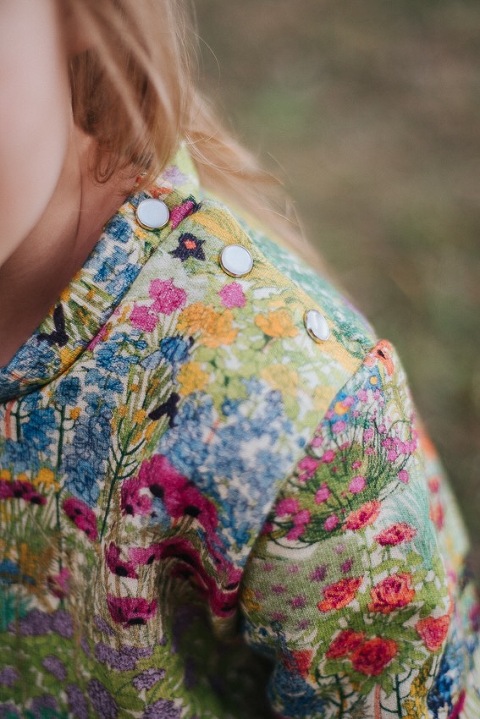 Thankfully that was all it needed, and it was ready to wear.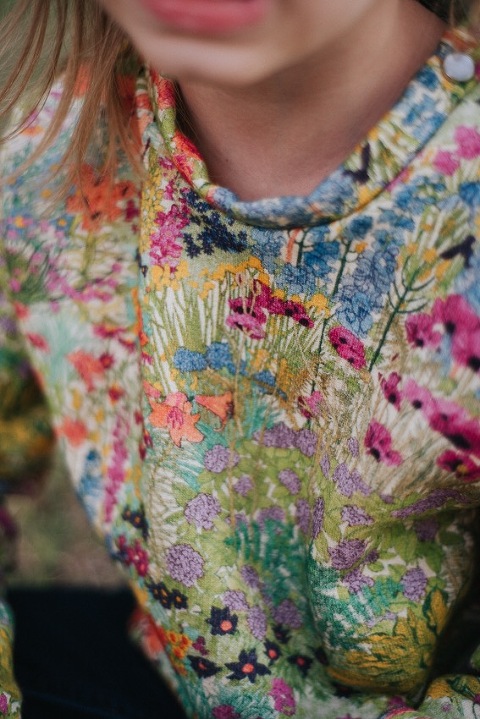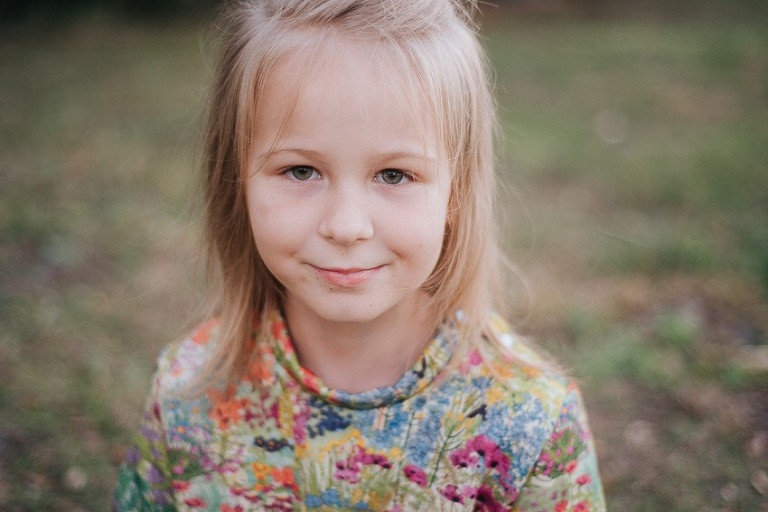 I'm happy that it's a little loose on her because she should be able to wear it this year and next.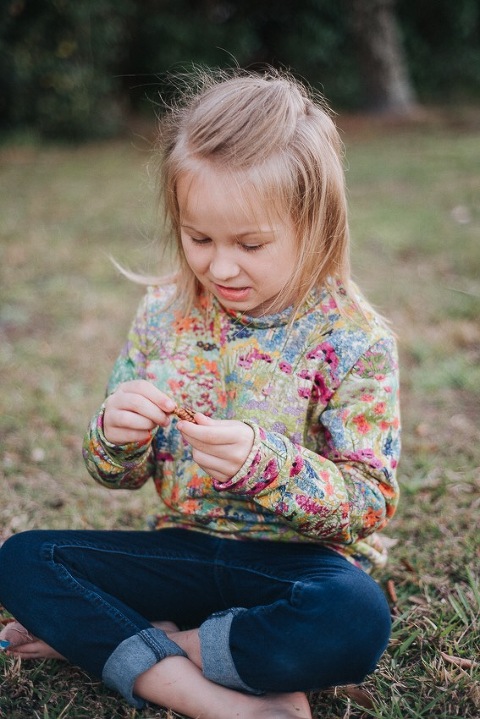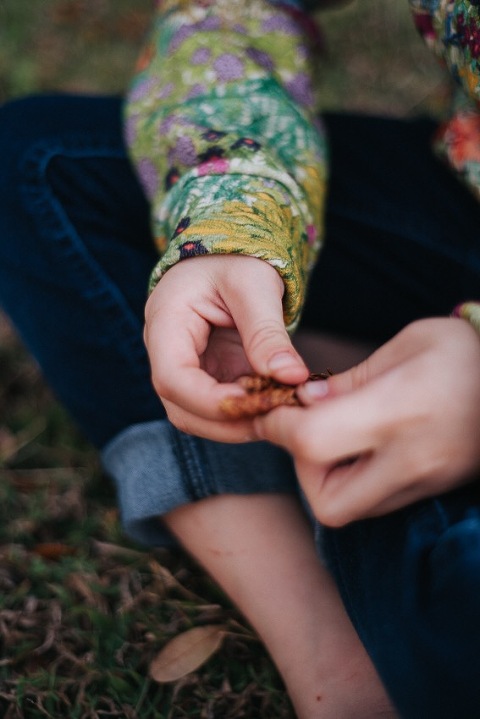 We arrived in Tennessee on Monday night. Layla and I have already gotten a couple of uses out of our new sweatshirts, and I know we will get plenty more. I wore mine to Cade's Cove today while we checked out the gorgeous Smoky Mountains, some deer, and old homes and churches.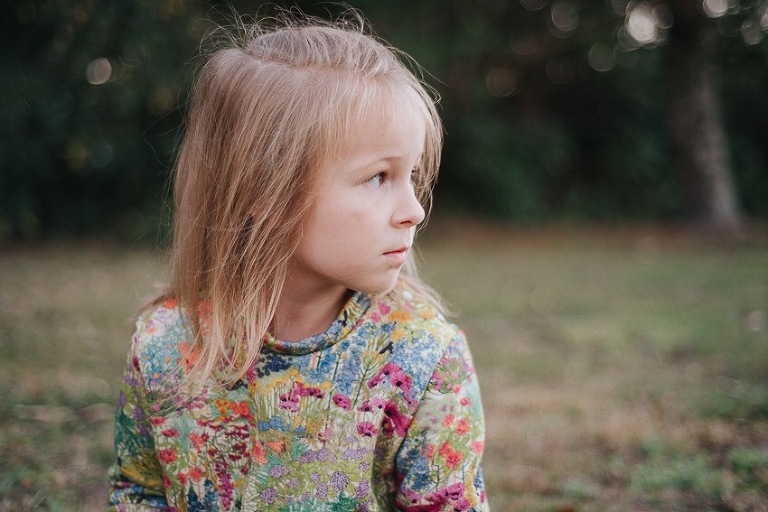 From the times we drove back in the dark, I knew this place was home. The hilly terrain, the wide open pastures, and thick woods have totally stolen my heart. We can hear cows mooing from the house, and we even have some miniature ponies as neighbors. There are daffodils and tulips growing everywhere. The children can't be bothered to come inside unless the sky is about to open up with rain. 
It's entirely wonderful, and of course the best part is having the man of the house back. We don't have any internet yet, and most of the things are still in boxes, but when I get things sorted out I will be back with more.
-Meredith