A few weeks ago while I was in the midst of packing, I felt the urge to use up some fabric and make Layla some new dresses. These urges seem to happen when I should be doing something responsible. Ha! It was perfectly justified though, because Layla is seriously lacking dresses and I didn't want to pack any more fabric.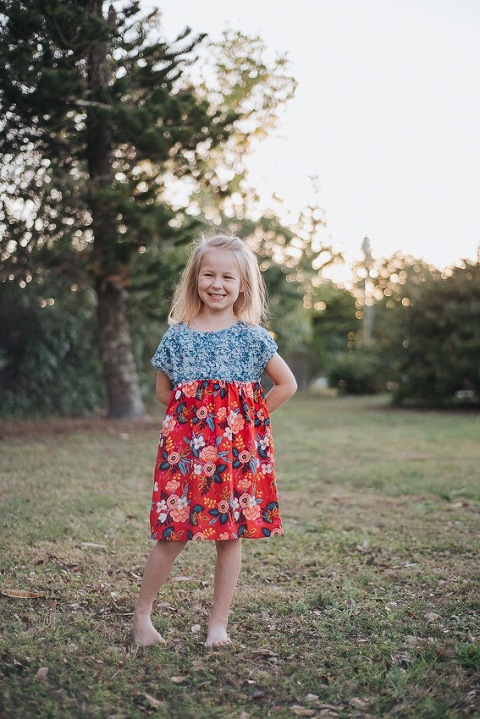 I drafted up a loose fitting frock, perfect for play and for church. I was going for an informal dress she didn't feel the need to change out of if she wants to do something fun. Also, I think the loose, drapey fit is pretty on trend right now.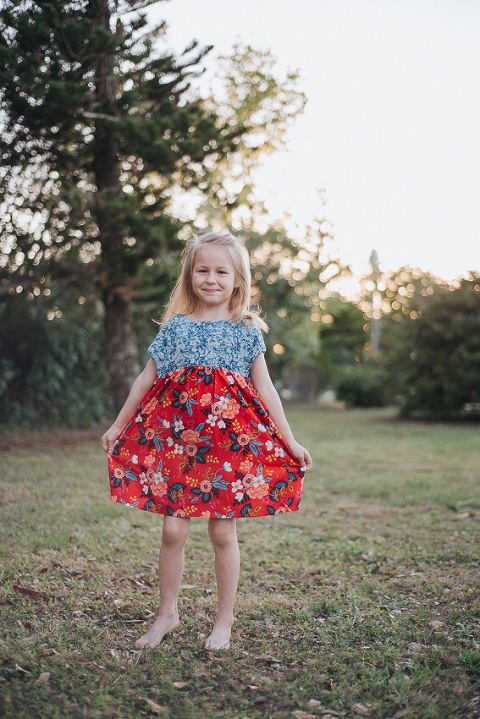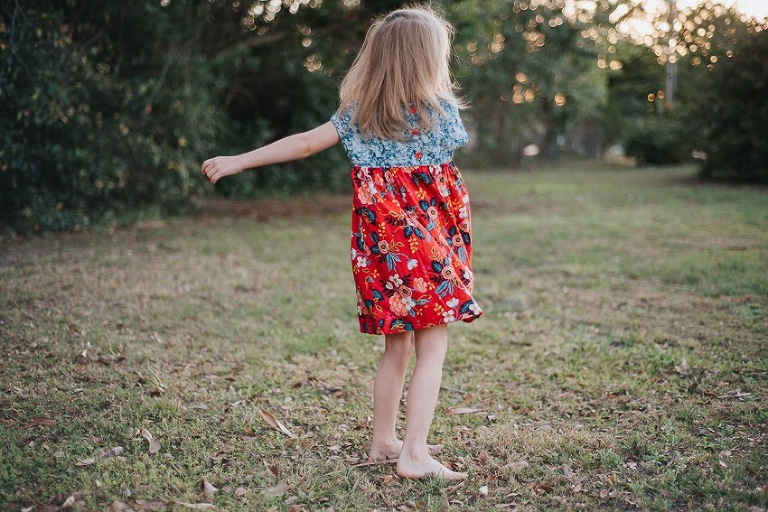 I was pleasantly surprised to find that my first draft fit perfectly, and nailed the picture in my head.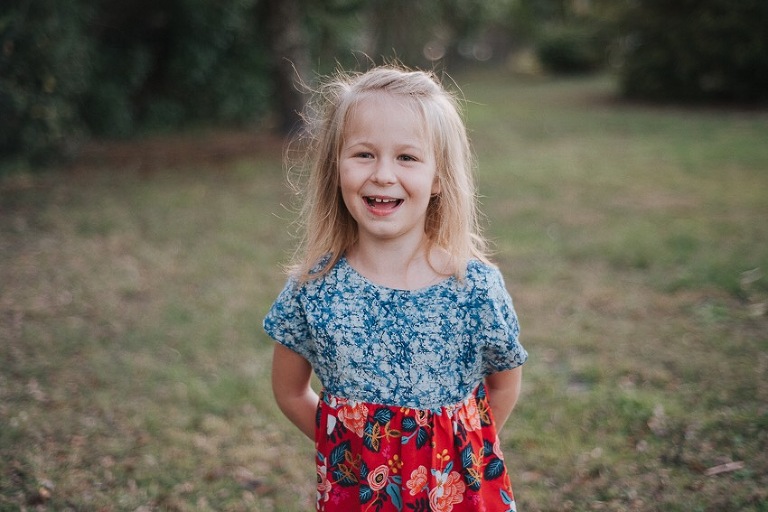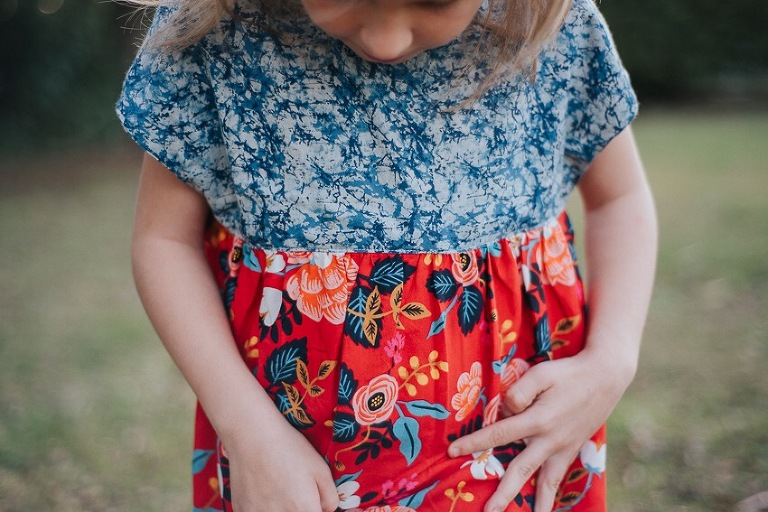 The bodice is a fully lined lightweight cotton by Merchant & Mills, and the skirt is Les Fleurs rayon by Anna Bond (Rifle Paper Co).
So naturally I had to make a second version immediately after. The top is slightly different, and this skirt is lined since it's lawn. And I always line my Liberty and pretty much everything else  with Free Spirit solid voile in Toast (formerly Sun). One does not simply skimp on lining.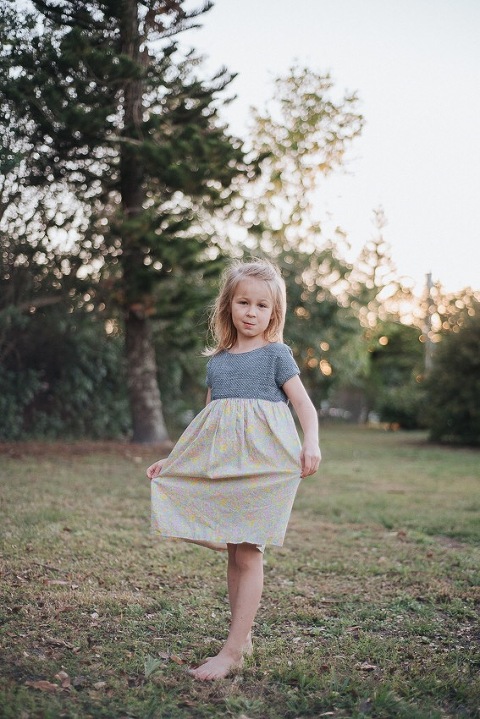 This one is made with Kaufman chambray and this completely amazing colorway of Liberty's Betsy.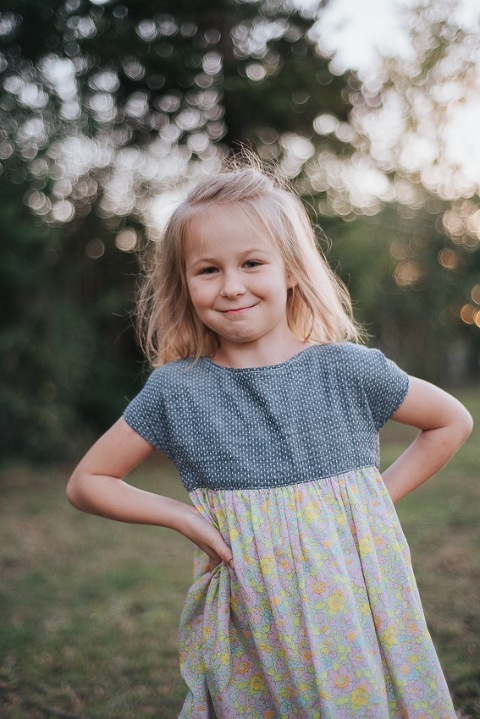 I love both dresses. They are terribly feminine, and even though they use the same pattern, they look vastly different.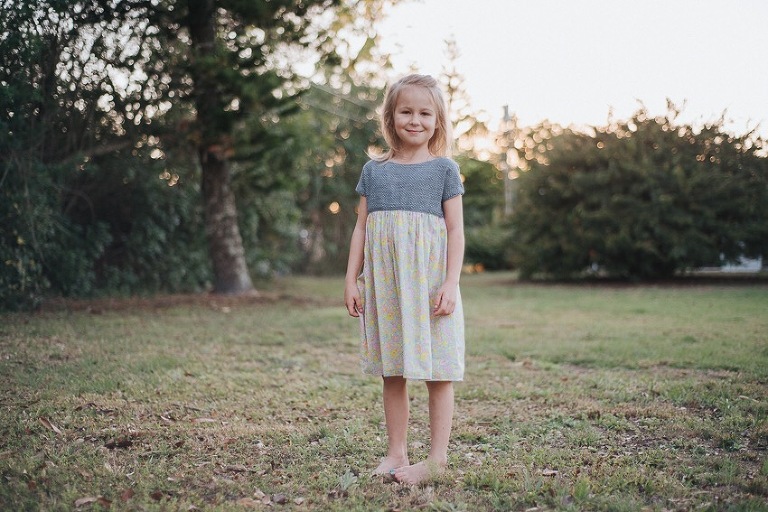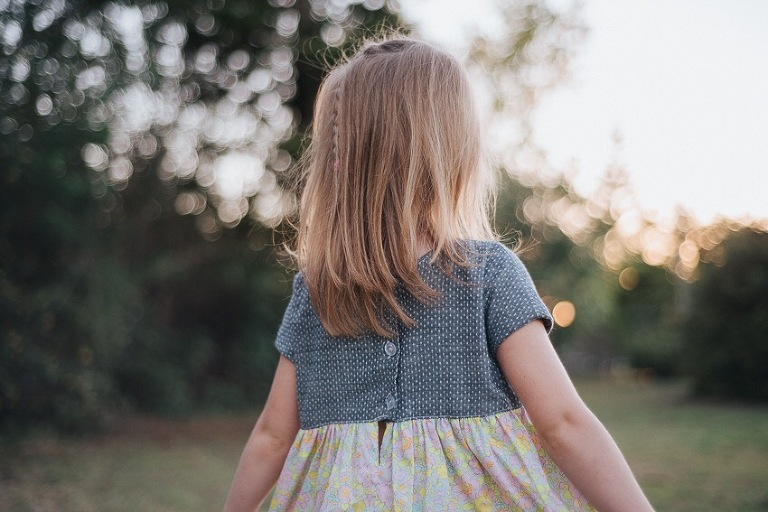 And Layla loves them too. I made them a few weeks ago and she has worn each at least three times already.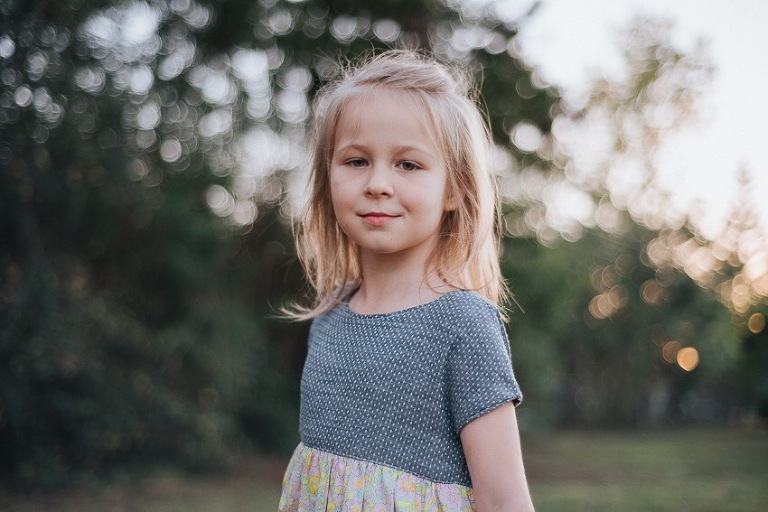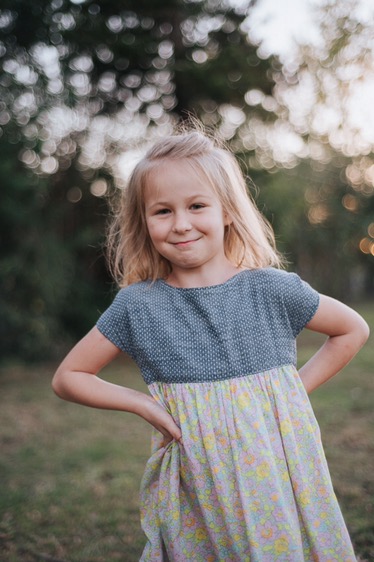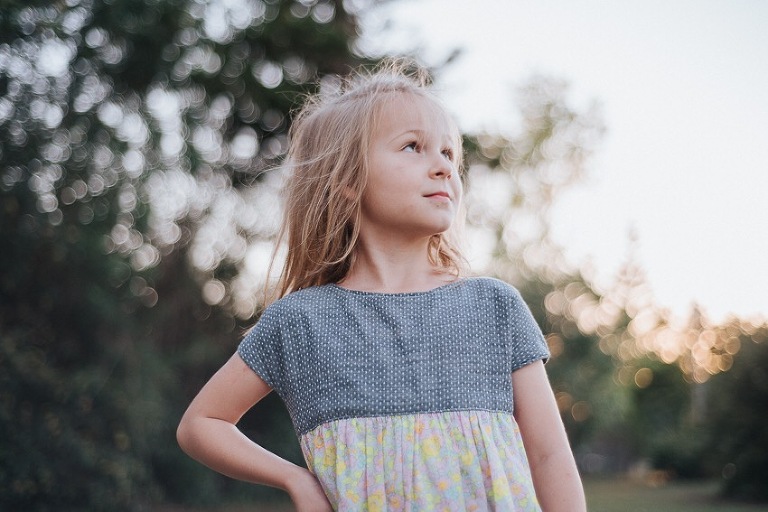 You'll be seeing more of this pattern in the future, so do stay tuned! All the fabric for these dresses came from the wonderful, one-of-a-kind Jones & Vandermeer. This shop is on my most frequently visited tabs because there is always something new that you won't find somewhere else, and I love that. It's so perfectly curated! 
More tomorrow! 
-Meredith