I LOVE when dreams become reality. Back when Liberty Love came out I remember swooning over the matching man and boy buttondown shirts made up in Tom's Jets. When I found out Wallace was a boy at our 18 week ultrasound, I searched high and low for even a small piece of this print. I had zero luck, but thankfully Queue for the Zoo was released and I was easily won over to the new and readily available print. I gave up on ever owning any Tom's Jets.
Then a couple months ago I was browsing the selection over at Duckadilly and spotted it! A unicorn of prints! I immediately added it to my cart (along with some others, of course) and knew from the start exactly what it would become.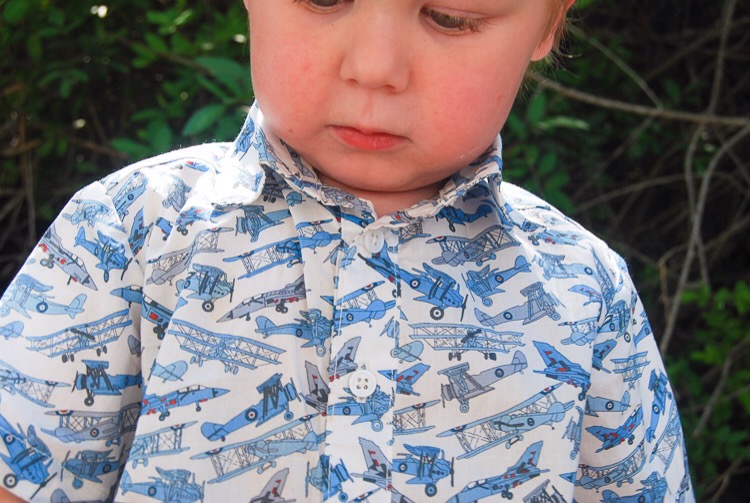 I used my go to shirt pattern (and one of my favorite patterns of all time), the Sketchbook Shirt from Oliver + S to make a short sleeve shirt for Wallace, who is getting too tall for any of his current shirts. His belly has been peeking out!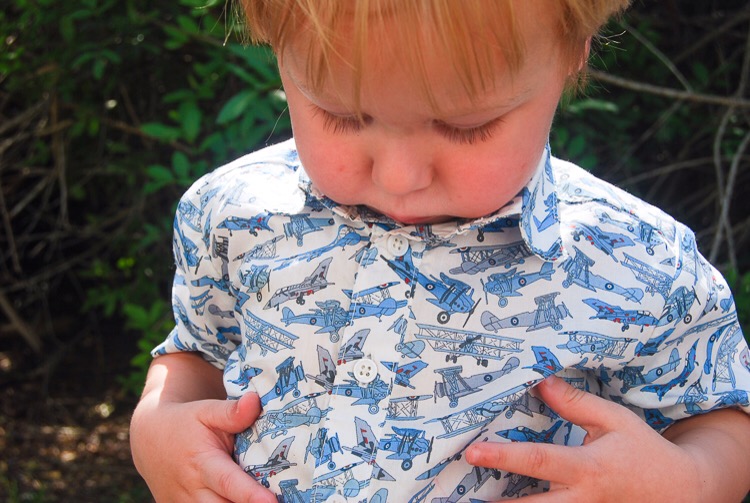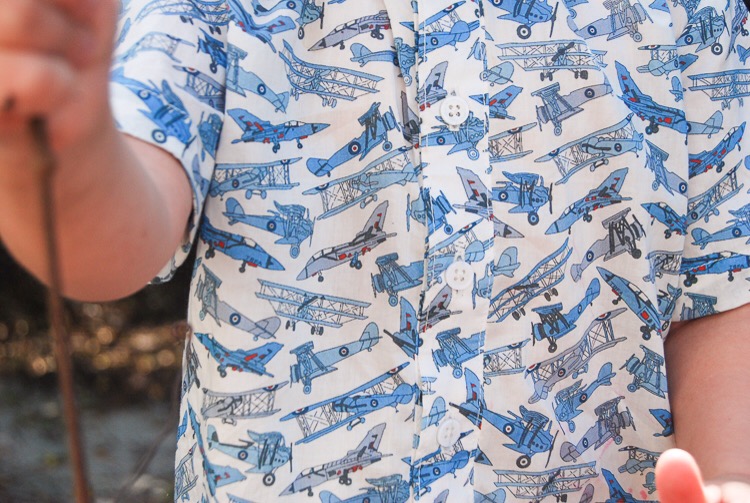 I can't even tell you how much I love this shirt. I want to ask Wallace to put off any growth spurts until further notice so he can wear this as many times as possible. Good thing Teddy will get to wear it when he gets bigger.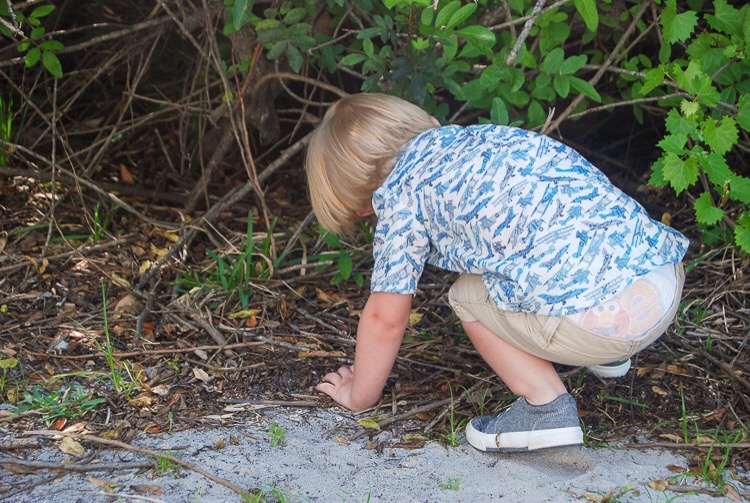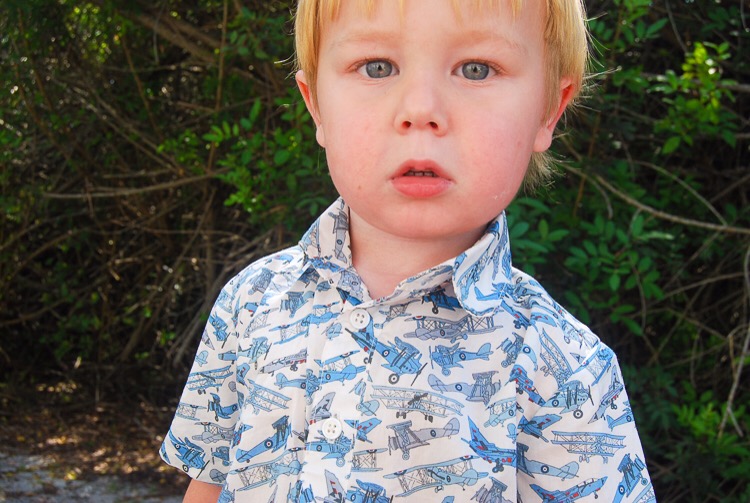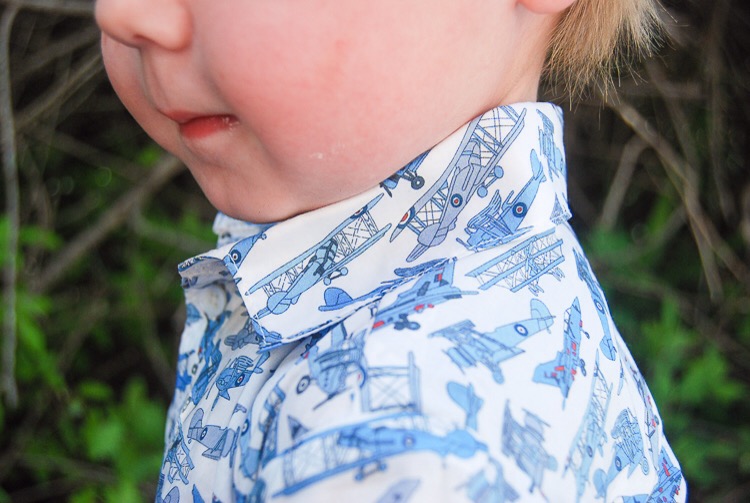 I don't know what else I can say about this pattern that I haven't said before, other than if you don't have it, you need to go get it now. You will thank me later.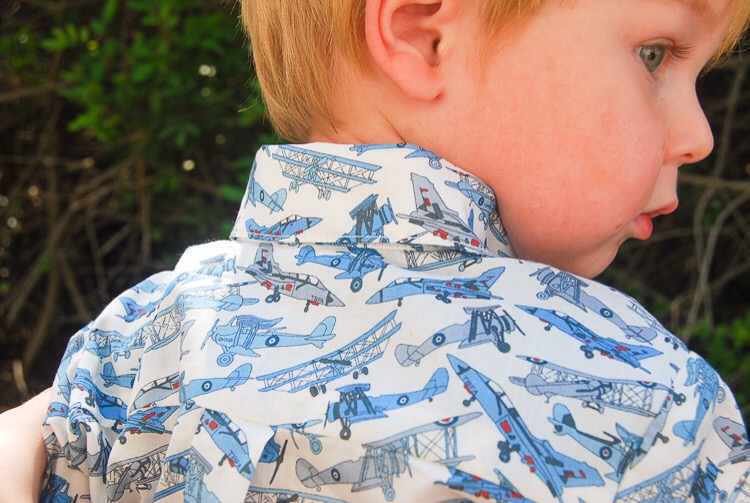 Wallace loves his shirt. He loves all his buttondowns (that child could dress up all day long!)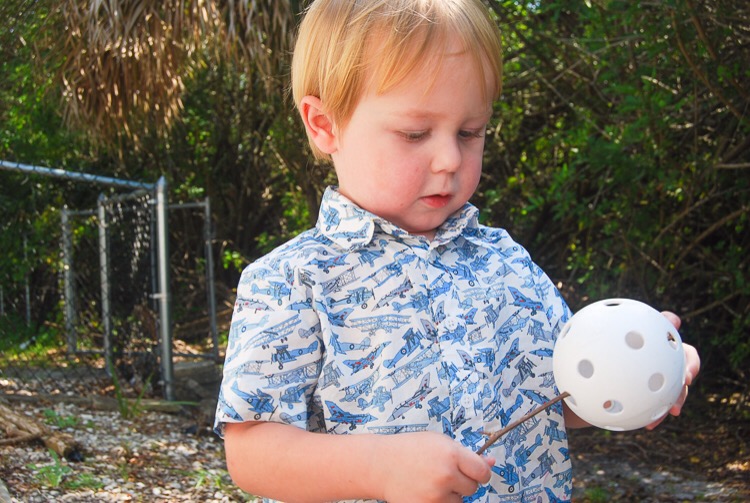 What he doesn't love so much is being still which is why most of these pictures are close up. I was holding him with one hand and taking pictures with the other.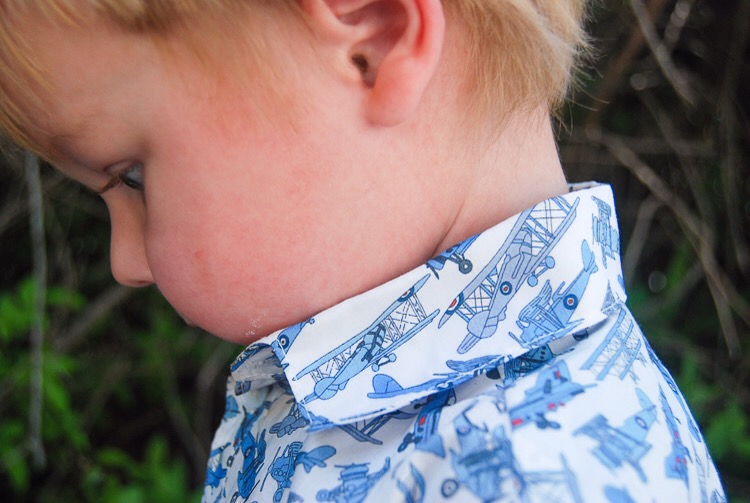 Do you get my infatuation with Tom's Jets? Is it not the coolest? I think I left a little over at Duckadilly in case you'd like some of this hard to find print.
There has been a load of garment sewing over here lately, but I haven't gotten around to taking pictures. I'm going to try to remedy that this weekend. I hope you have a beautiful one!
-Meredith