Today I'm showing you some more things I made for Kid's Clothing Week last week. My children love to play outside and get absolutely filthy digging for earthworms and playing whatever comes into their imaginations, so choosing this project was easy! I wanted to make each of them Explorer Vests from Liesl Gibson's book, Little Things to Sew (a very favorite crafty book!)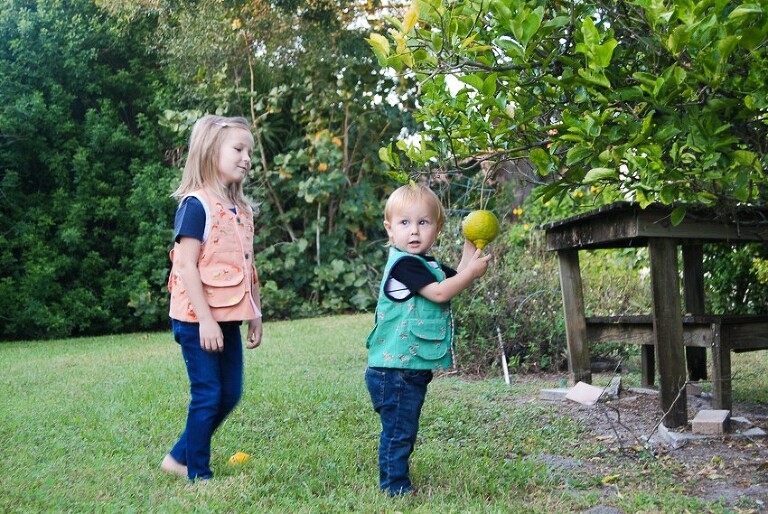 I made a size small for Wallace which goes up to a size 3, and I made a medium for Layla which covers sizes 4-6. The kids picked out their main fabric; Layla's is the girl and horses canvas from Heather Ross's Far Far Away III collection, and Wallace's is that precious Tiger canvas from Alexia Abegg's first Cotton + Steel collection, Hatbox. And I chose the linings and bias binding.
Aren't they precious? Why had I not already made these?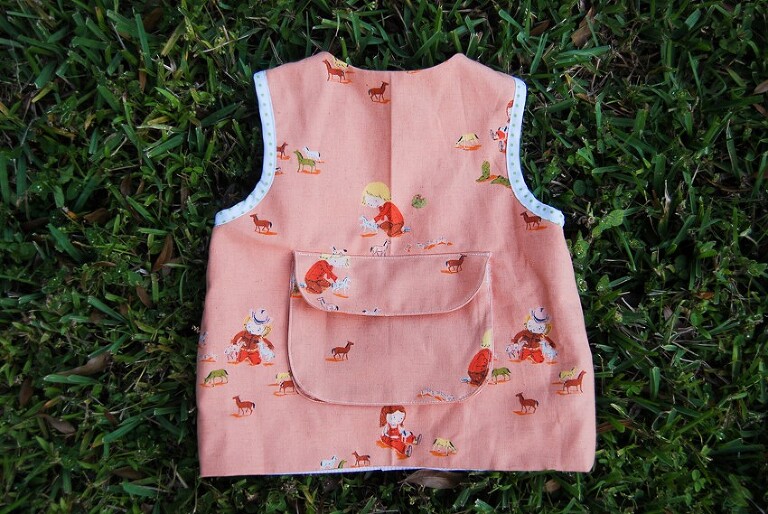 I chose to make the bellowed pocket version (the pockets can expand rather than being sewn directly on the main vest). This is the more difficult version of the pattern, and while mine certainly aren't perfect, I found them to take a while versus being difficult to sew if that makes sense. I know my kids will stuff them full, so that was why I made this version. Wallace has been stuffing baby Qtips into his pockets.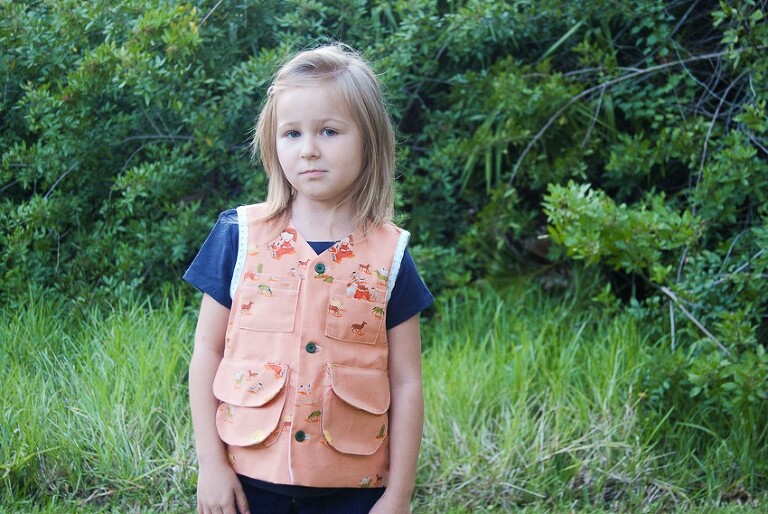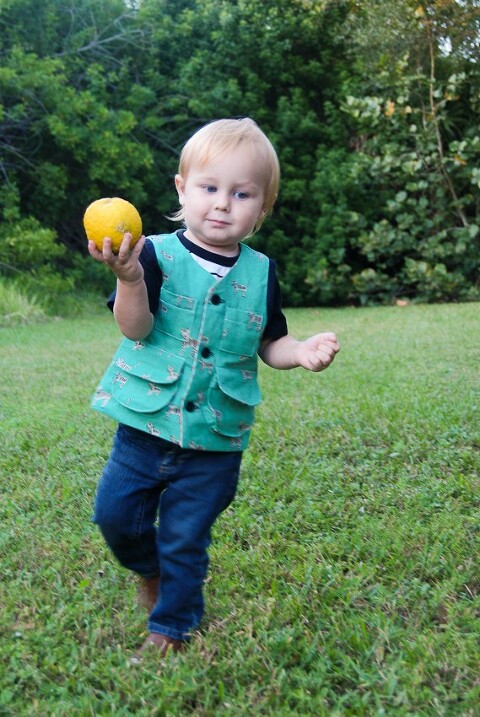 Layla's vest is lined with this Dress Stripe from Dear Stella, which is a stellar basic to have around.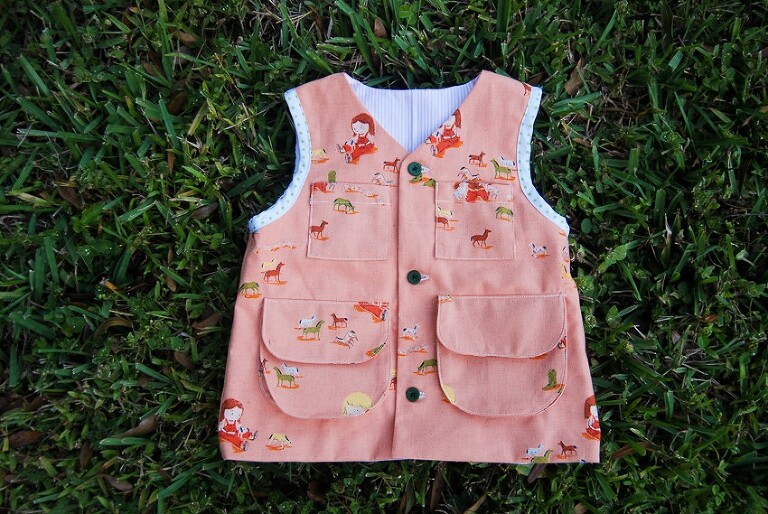 I used a green dotted fabric for her bias tape. I can't recall the brand and collection though. I got it at Hawthorne Threads a while back.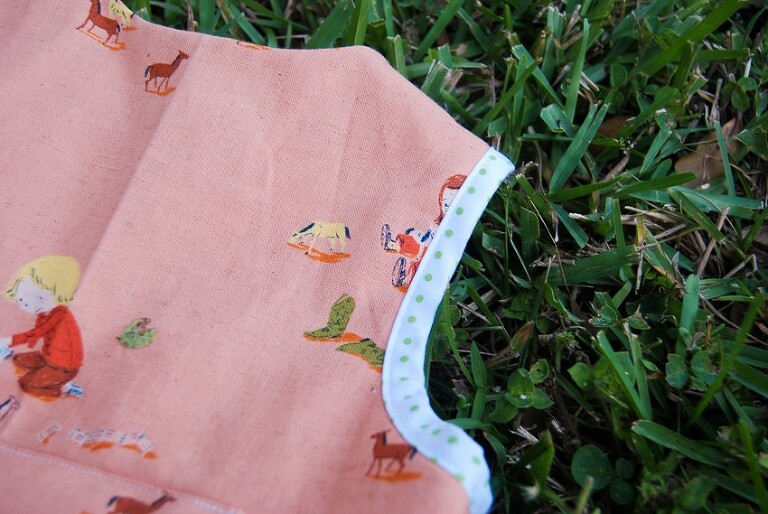 Wallace's lining is a high contrast orange gingham which I believe is from Riley Blake.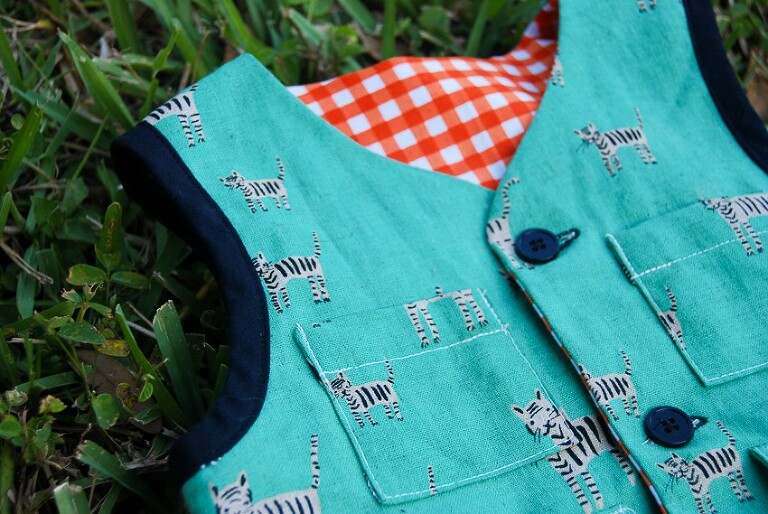 His armhole binding is my favorite black, Free Spirit Solid is Licorice.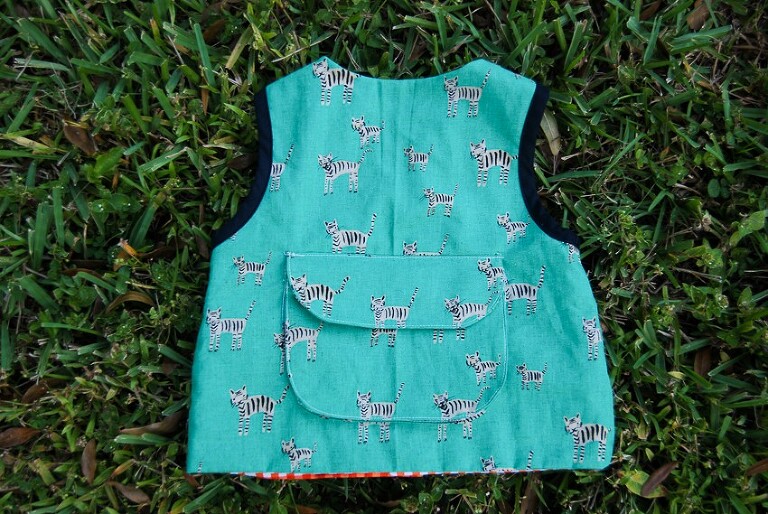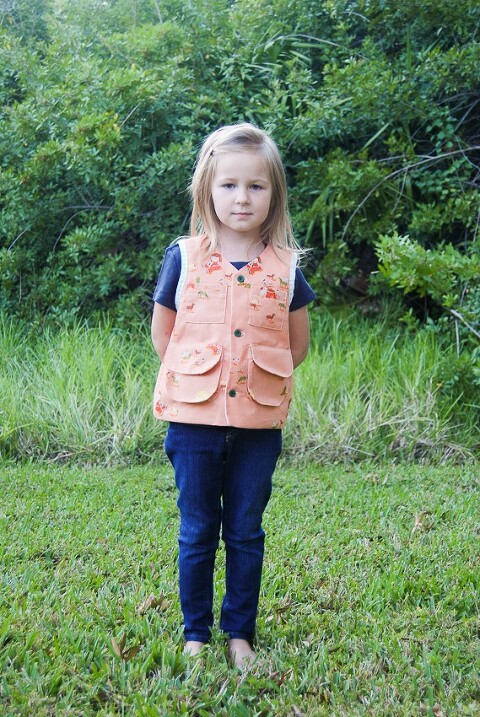 I just love these. They look darling on the kids, and they feel pretty special wearing them. Layla is my horse loving girl (though Wallace loves them too), and Wallace loves roaring like a tiger while wearing his.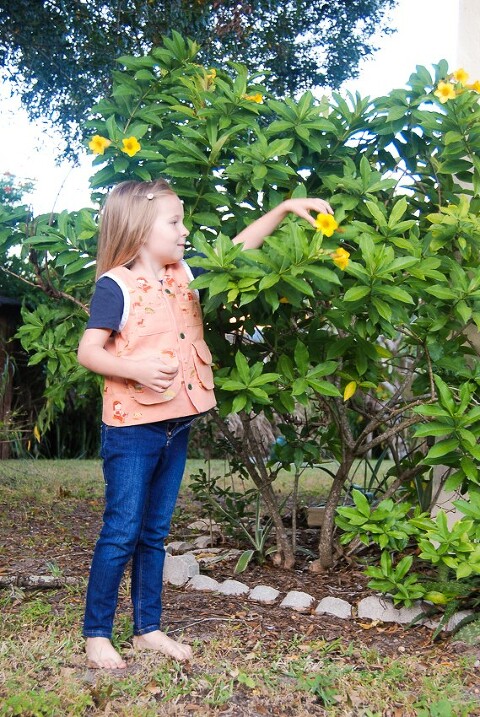 I know I'm bound to sound like a broken record, but I just love anything that comes from the hands of Liesl Gibson, the mastermind behind Oliver + S. Her book is no different from her stand alone patterns- its a must have and I have used many a project from Little Things to Sew over the years.
I still have to show you some other makes from Kids Clothing Week later on this week. I also have a brand new collaboration with Alison Glass to chat about, a free quilt pattern, and a finished quilt. So do be sure to drop back by here for that!
-Meredith