I finished up my latest sixteen patch quilt! I fall more in love with this classic style quilt with each one I make. This one features a range of bright and cheerful Liberty prints and Nani Iro Pocho in Soda.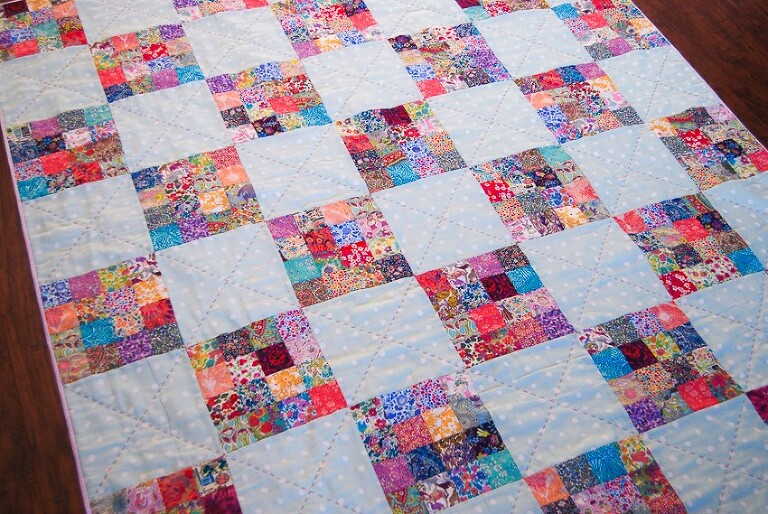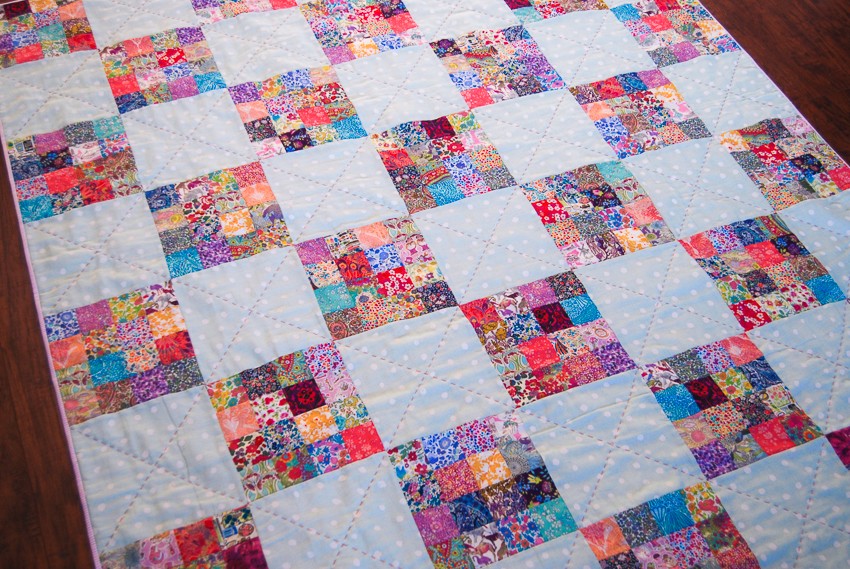 I hand quilted it as I always do, though it seems especially fitting paired with the lawn and gauze. This quilt is so lightweight and soft! I'm not sure it would be ideal for the blustery North, but in this climate it couldn't be more perfect.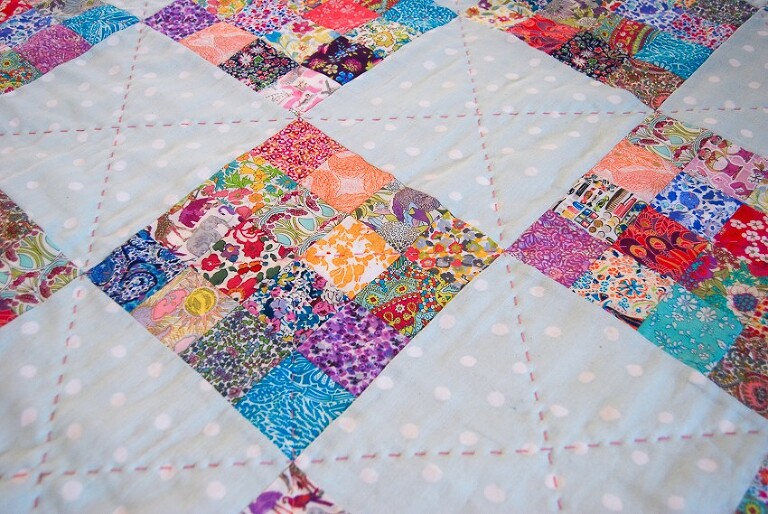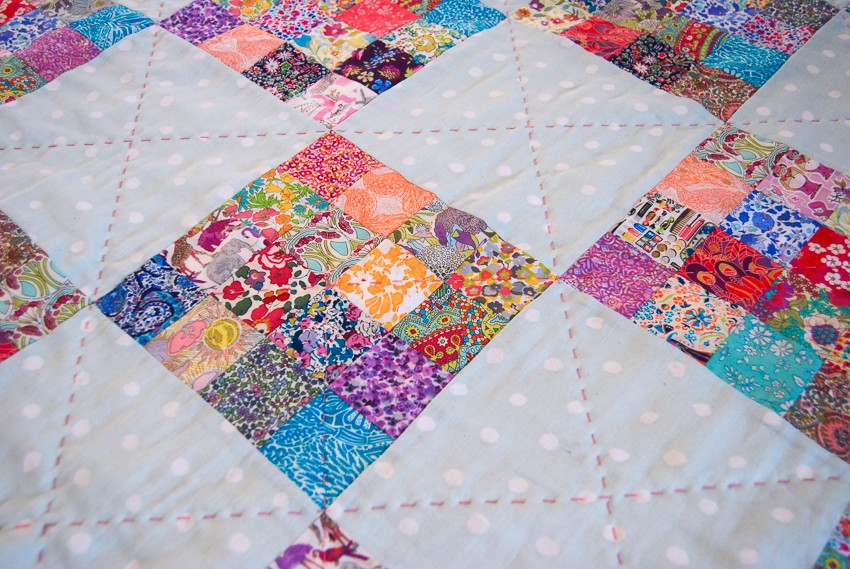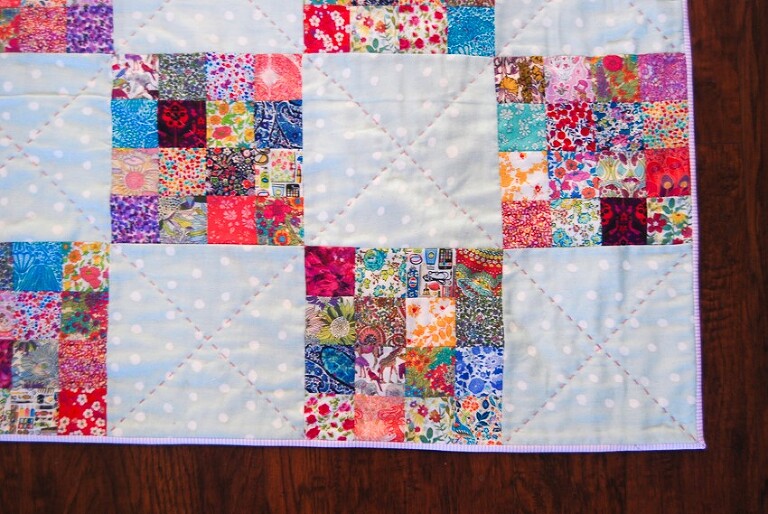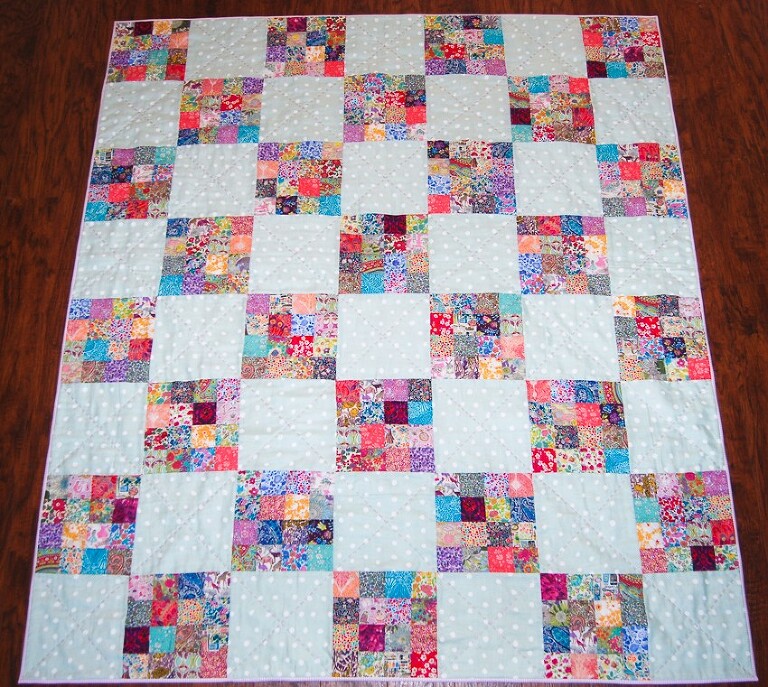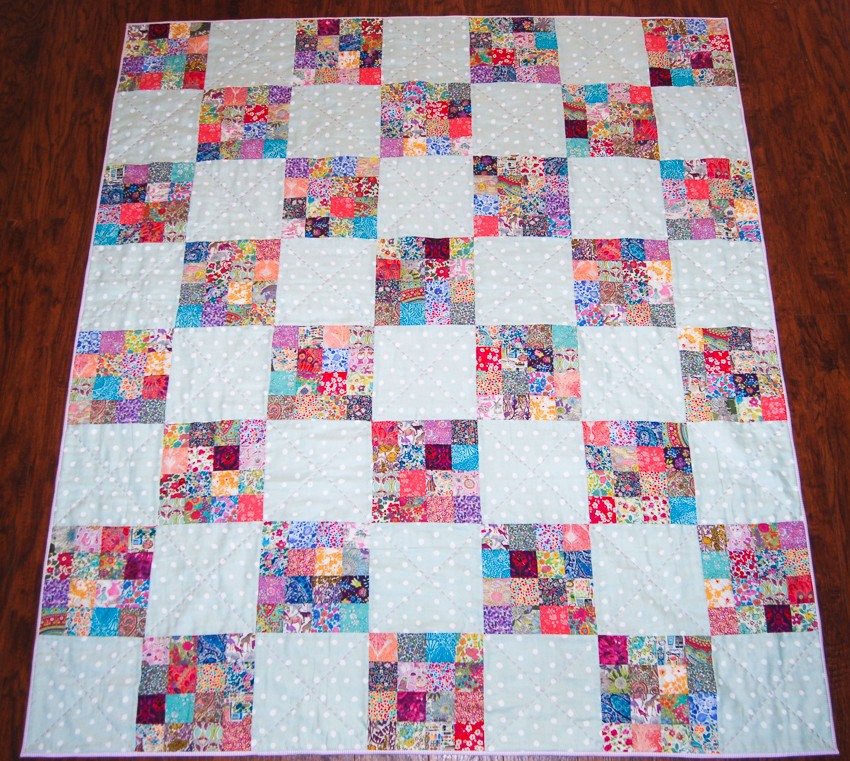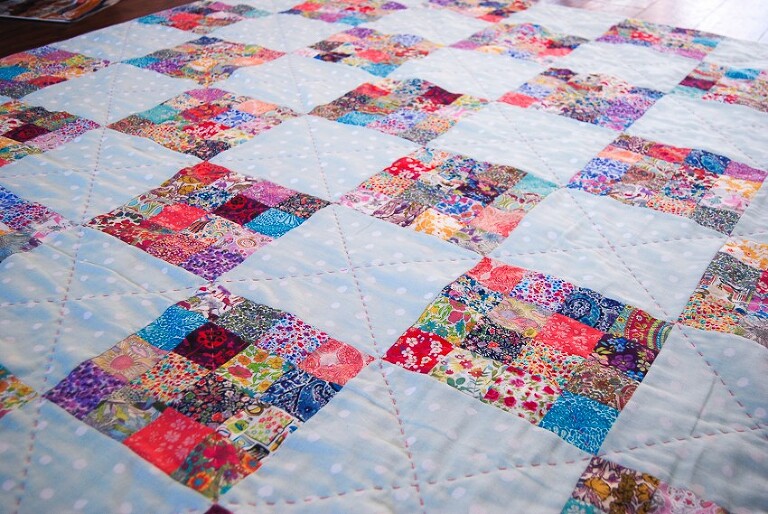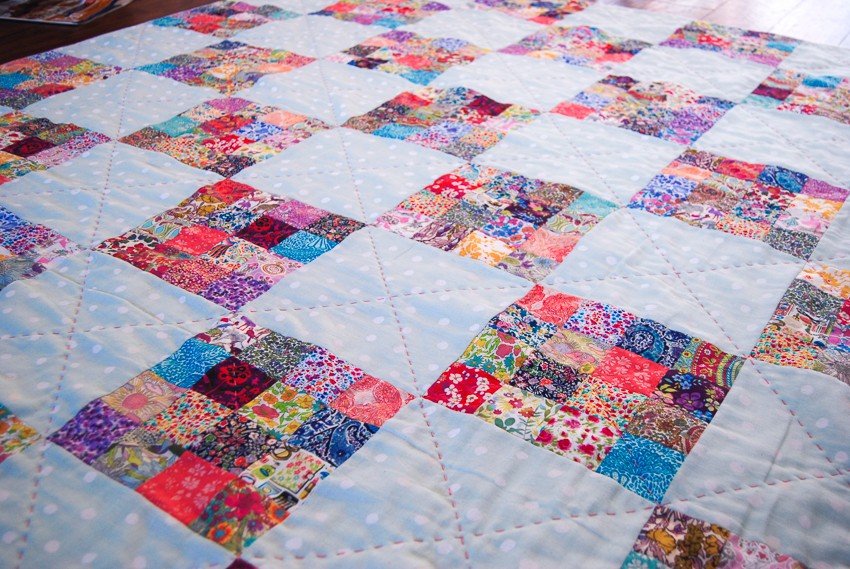 The back of the quilt is a floral from Liberty's Alice in Wonderland release. I think the colors go perfectly with the front of the quilt.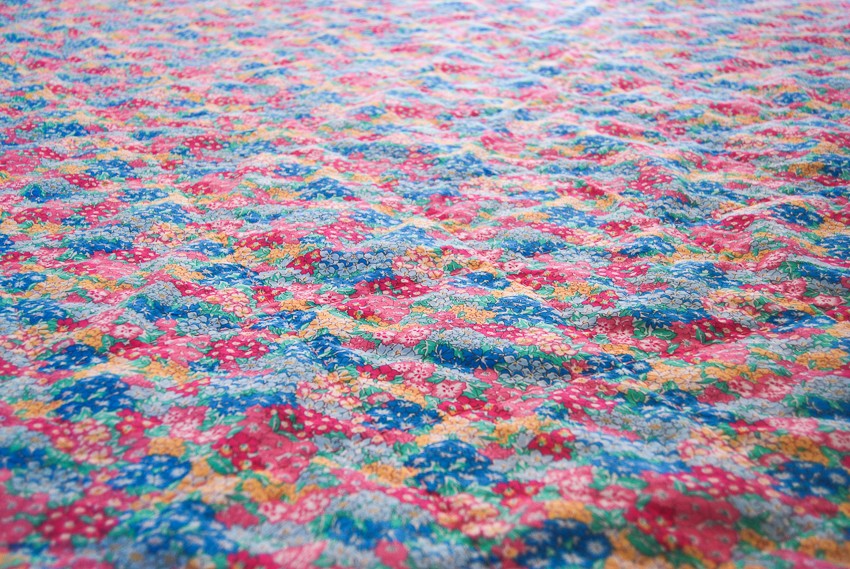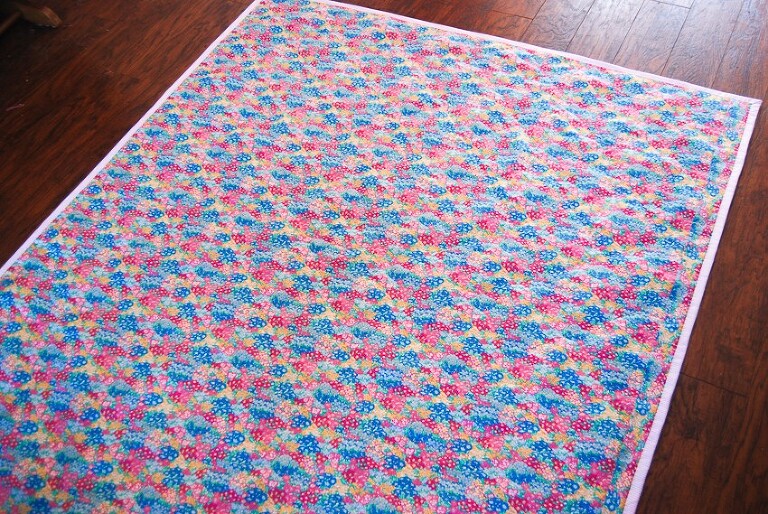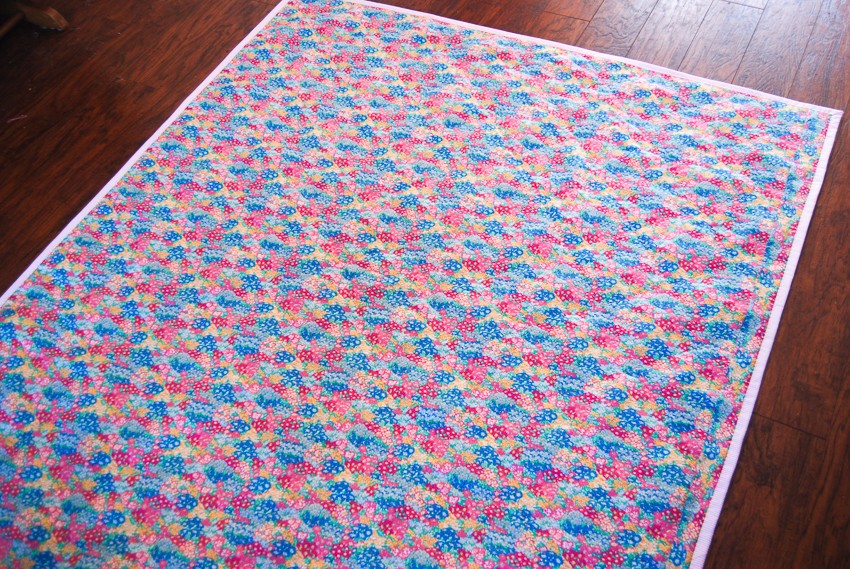 The binding is a very favorite of mine- Dress Stripe in Blush from Dear Stella. Its such a dainty and clean pink stripe; its ideal for framing a quilt!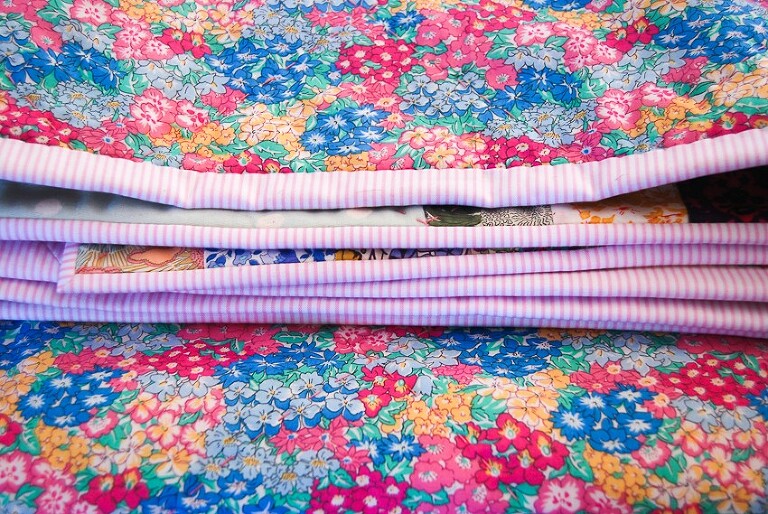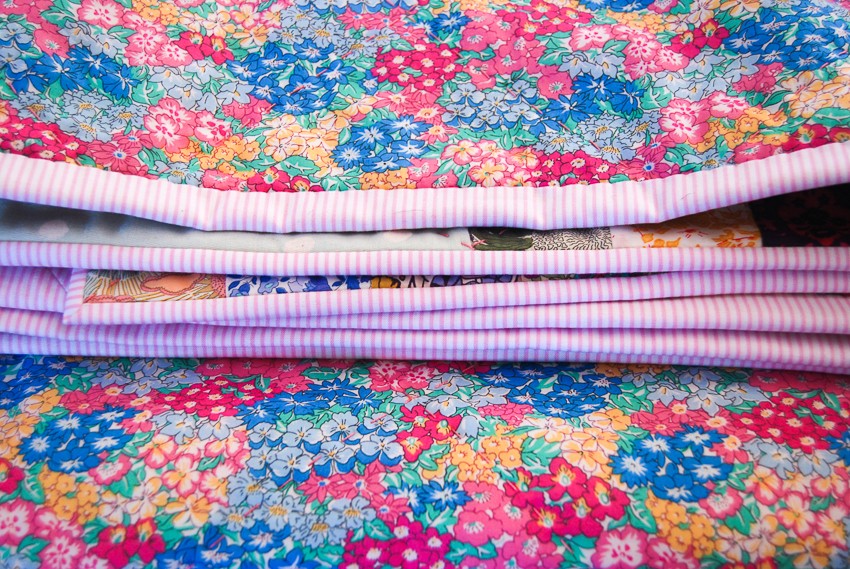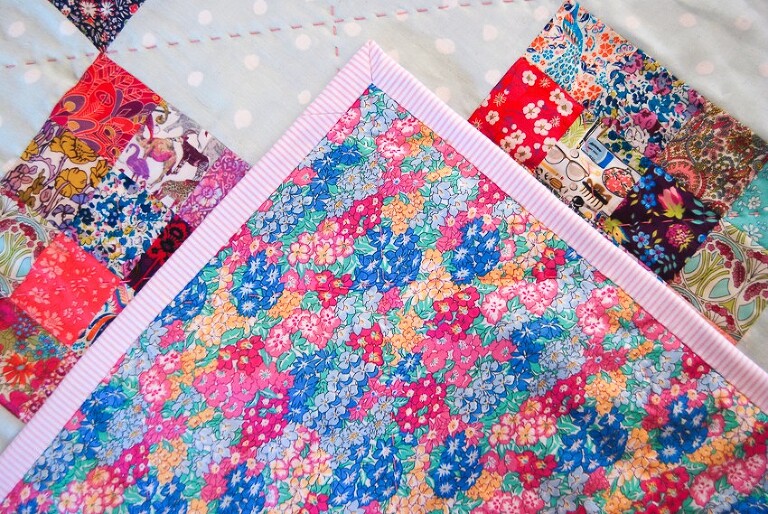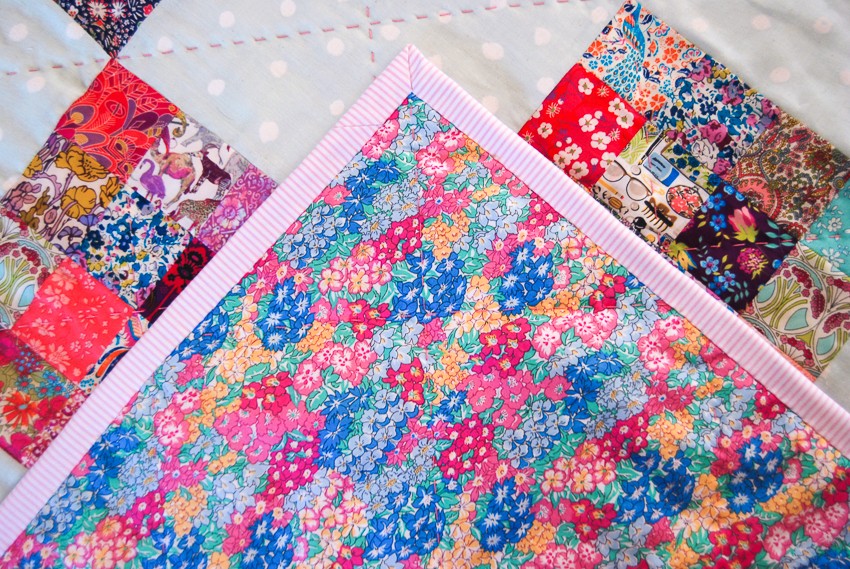 This quilt definitely sits at the top of my list of favorites. It now resides in the Middle East where I know it is already well loved! I have two more sixteen patch quilts on my docket right now. One for a friend, and another for me! I'm always stealing one of the kid's, so I think its high time I have one of my very own!
The Liberty used in this quilt was sourced from some very favorite shops including Jones and Vandermeer, DuckaDilly, Westwood Acres, and ThimbleAnna.
-Meredith