I think its the best ever when I can get a garment out of a yard of fabric or less. It completely makes my day. But you want to know what else is the best? Like, maybe a tie? When I can not only get one garment out of that yard, but a second too! In this case, I got two skirts from a single yard- my 30 Minute Skirt with pockets that I showed you on Monday, and a skirt for a coordinating dress for Layla!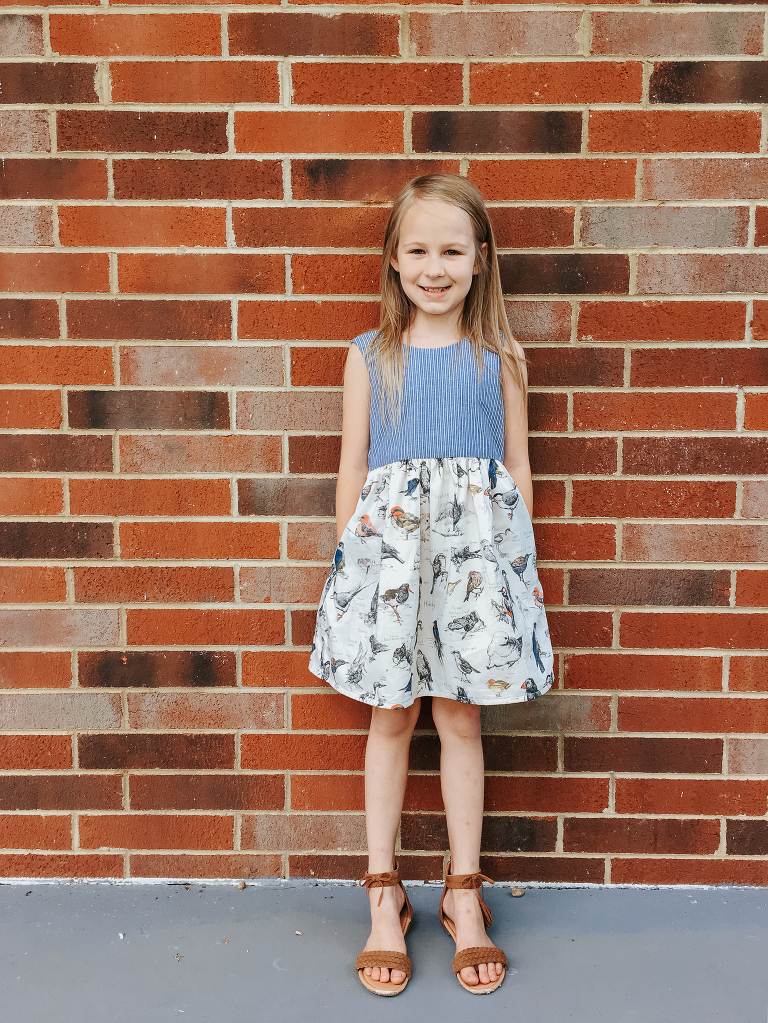 The first time I laid eyes on this Ornithology print, I was just smitten, so its not surprise to me that it had a similar effect on Layla. When she saw me cutting my skirt she asked expectantly if I was making something for her. When I told her I was making a skirt for me, she was visibly disappointed. It didn't take long to see that I would have plenty left to make something for her though, so it wasn't long before her excitement returned. This is her favorite bird!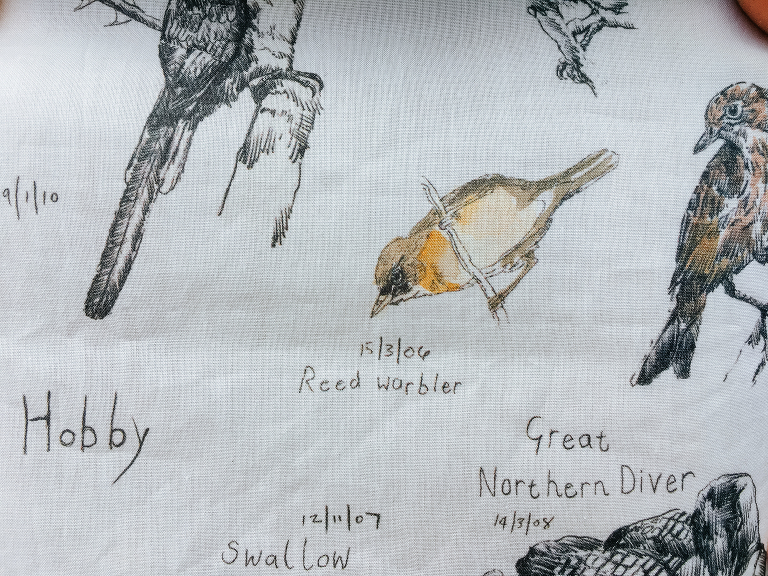 I decided to make her a dress as opposed to a skirt for a few reasons. First, she is eight and can't keep track of her clothes. Having separates only compounds the issue.  A dress is sure to stay hanging in her closet and she needs only to retrieve it when she wants to wear it. Second, a dress is open to so much possibility in design. I knew if I went this route I could really have fun with the silhouette.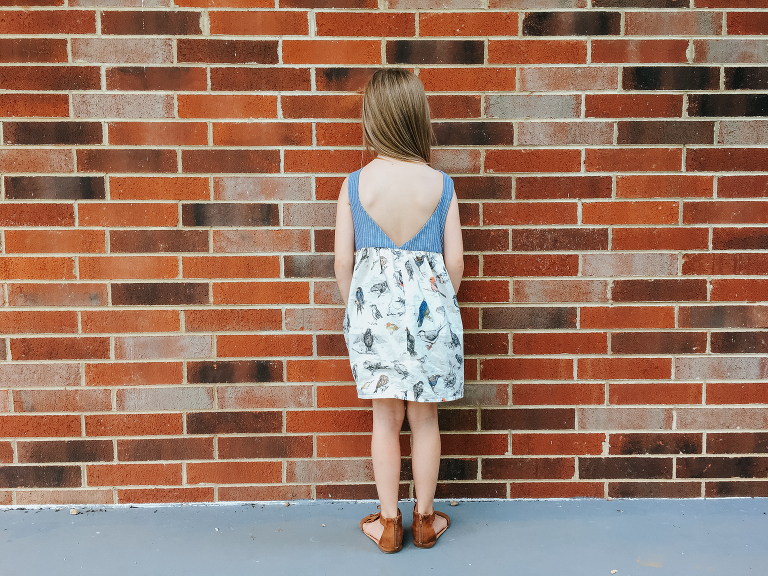 So a dress it became. I paired the Liberty with a chambray I picked up from Mood last year. I think it was a limited edition Ralph Lauren design. I wanted the dress to be light and summery, so I opted for an open back and loose silhouette. I just used a hook and loop for the closure. The bodice is lined with the same chambray thats on the exterior.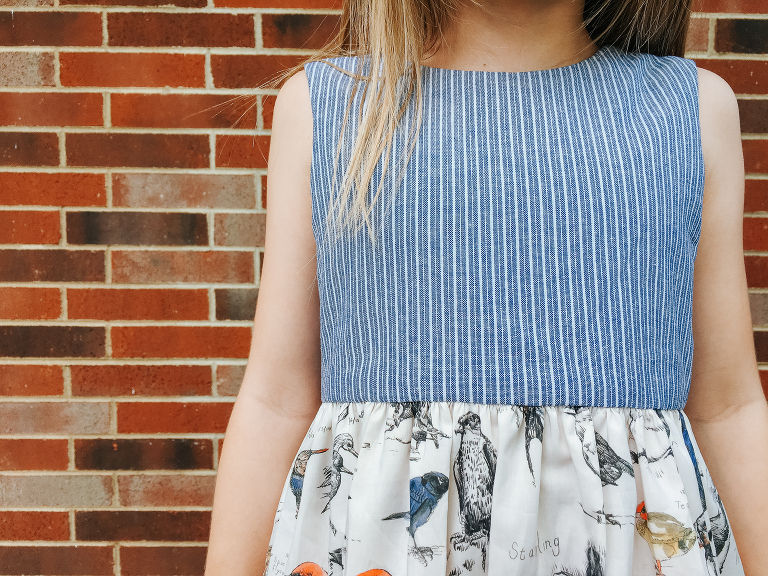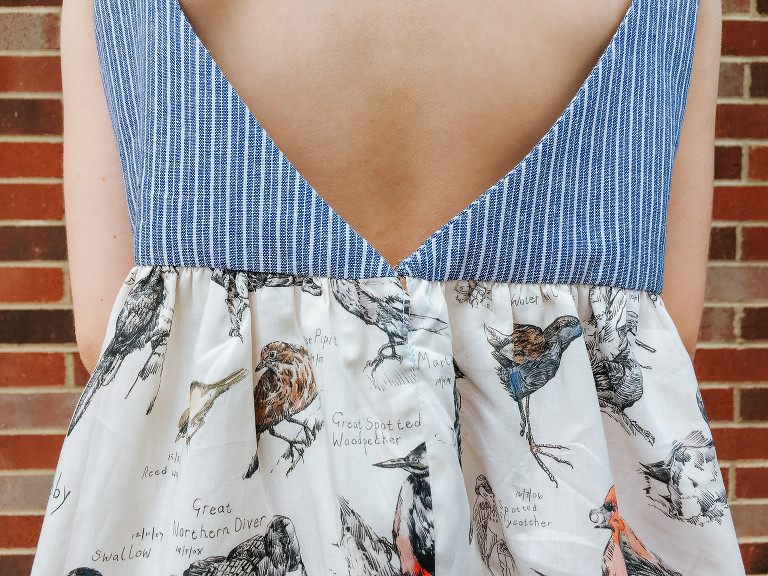 Layla appreciates pockets as much as any other girl, so we included them in her dress.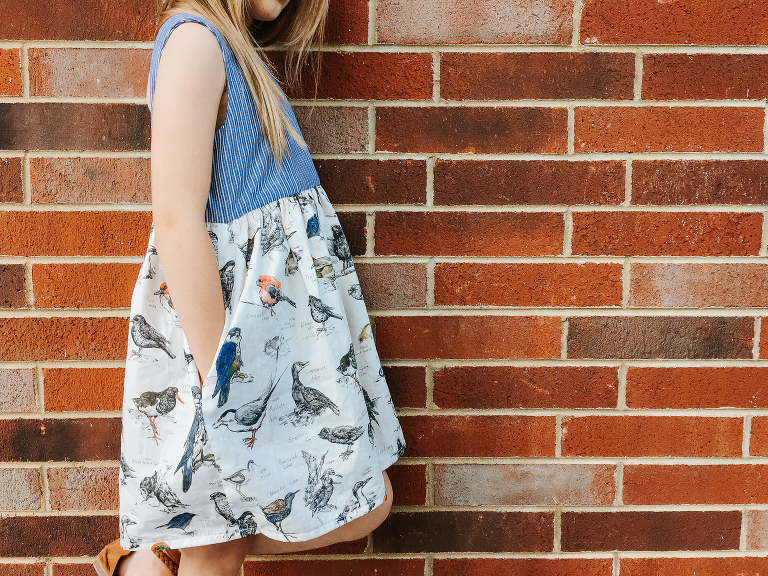 I lined the skirt with Free Spirit solid voile because it matches the quality and weight of the lawn perfectly.
The dress is perfectly twirlable, which means my goal was met. I love when she feels she can go on doing anything she wants in her mom made dresses.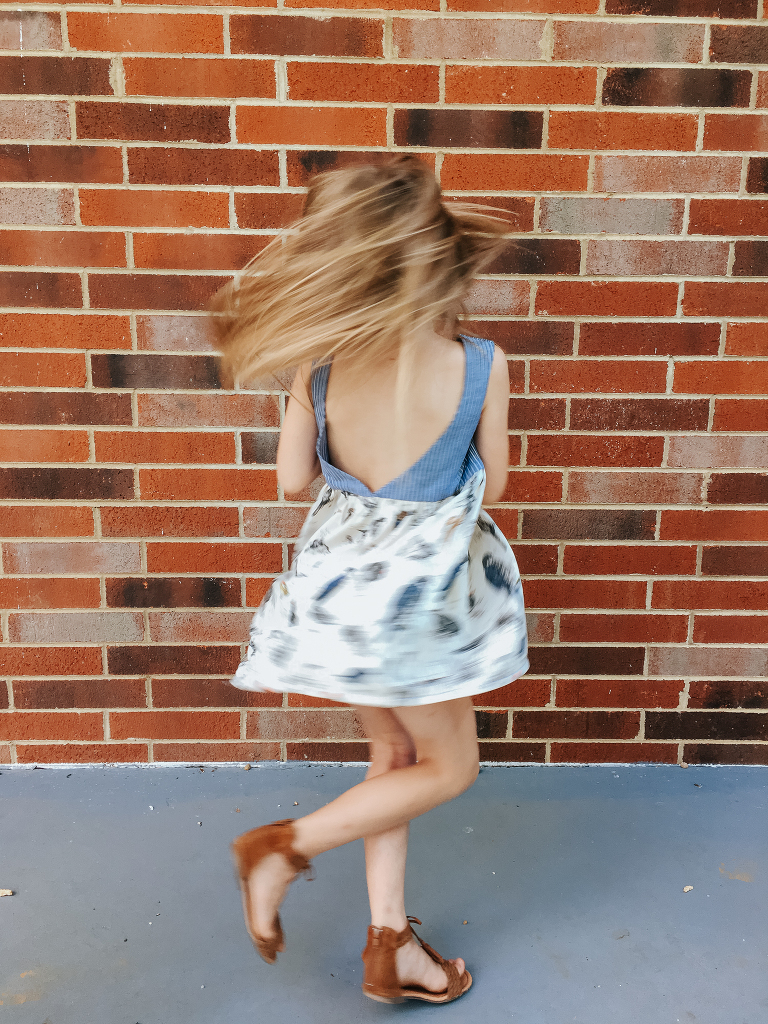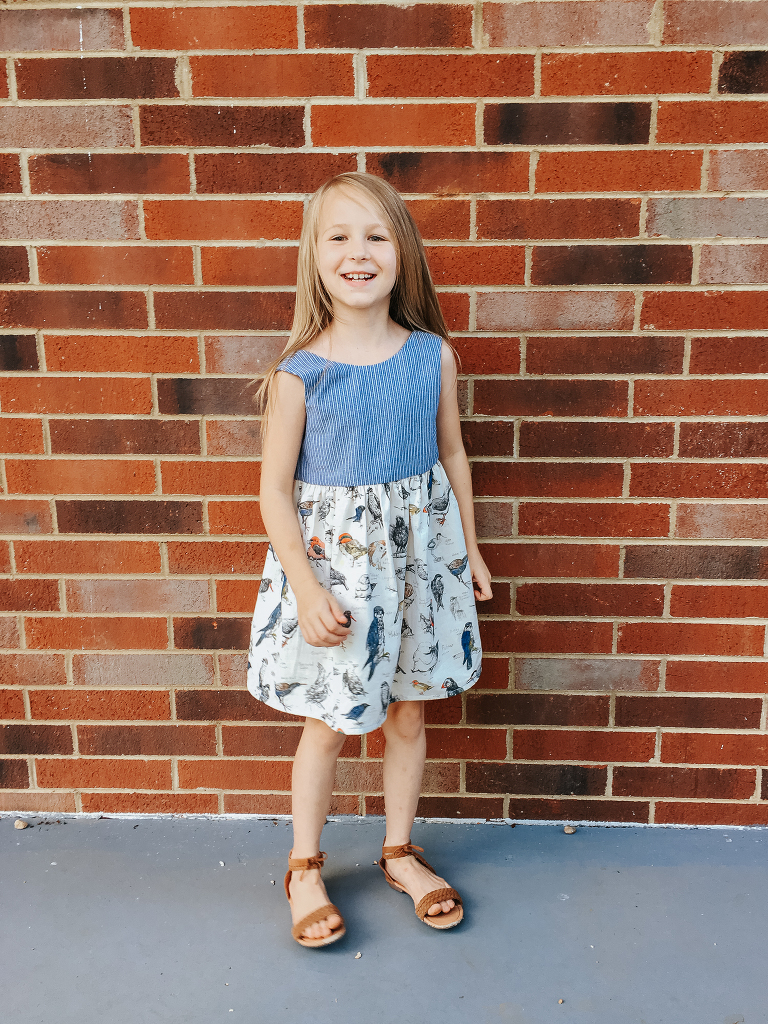 A big perk of the dress being loose is that it will fit her for a long time to come. I was just telling a friend of mine that Layla is still wearing dresses from three years ago because she is just stretching upward and not outward. So when she hits her next growth spurt, I plan to take out the hem and add a chambray ruffle to the bottom to give it some more wear. I think it'll be darling, and it will breathe new life into the dress.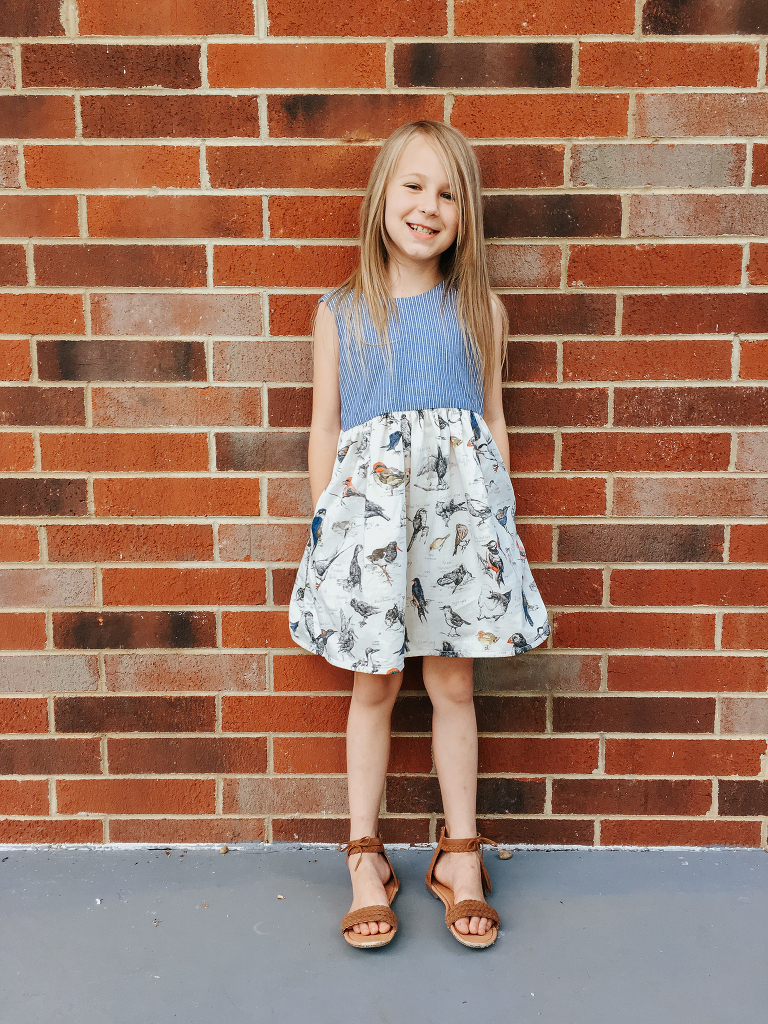 There's still a week and a half to make a 30 Minute Skirt and be entered to win a yard of Liberty from the wonderful DuckaDilly! If you haven't read my post, you can find it HERE. Be sure to enter on Instagram! There's a whole world of possibilities where a single yard of Liberty is concerned.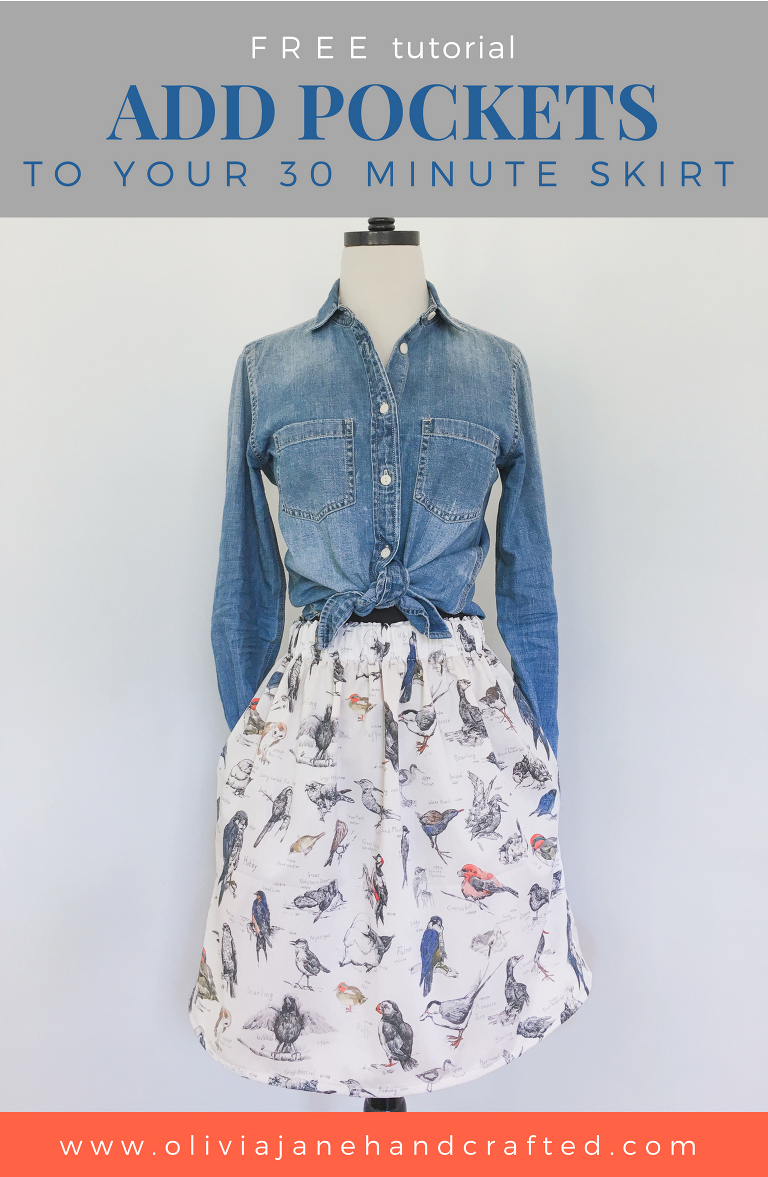 I hope you will join us!
-Meredith