I think its the year of the baby. Every person I know is having a baby or just had one. And when new life comes into the world, that means its time to make something special. For a little girl who was born last month, I made this Patchwork Sleep Sack from Anna Maria's book Handmade Beginnings. Probably my favorite sewing book.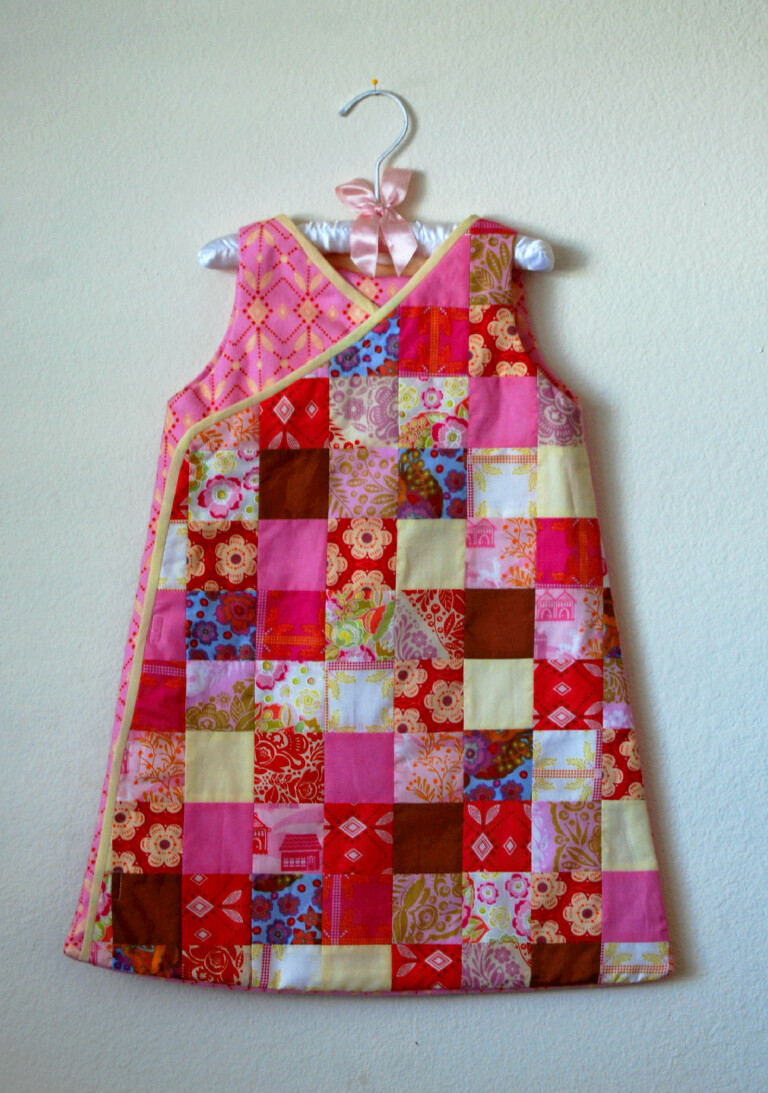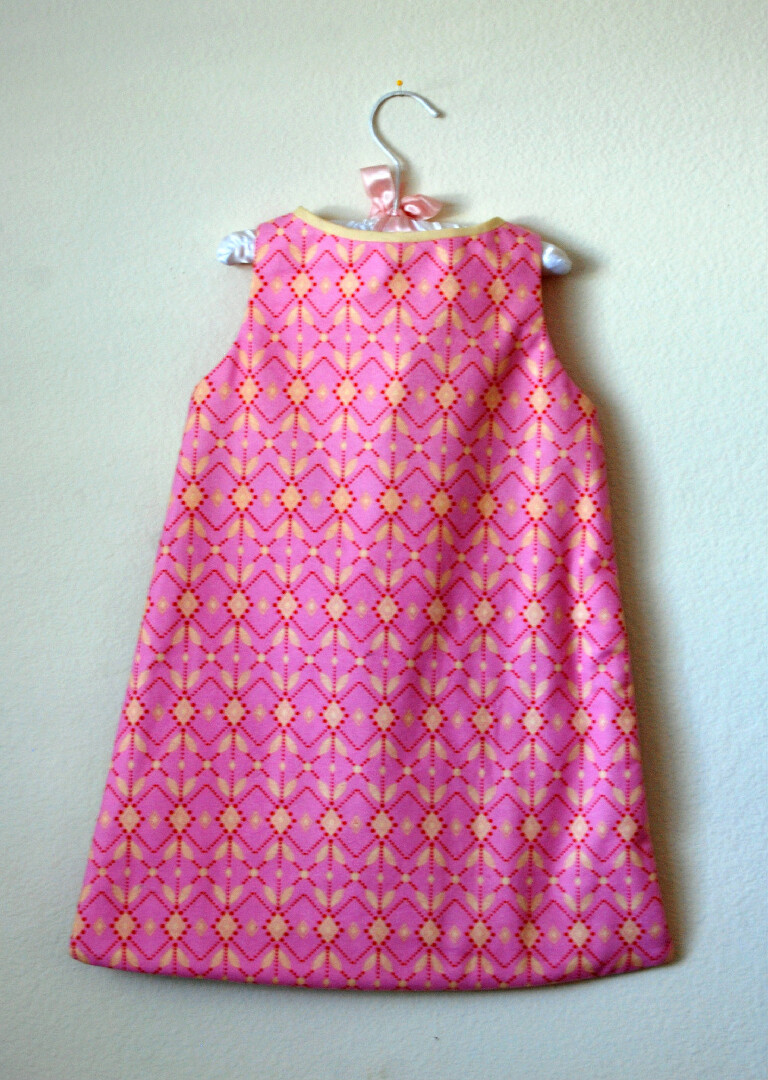 The couple who had this little girl chose to be surprised about baby's gender, and so she has only unisex items. That's all well and good, but I think every baby needs something special, and for goodness' sake she's a little girl and needs something feminine. As soon as I heard the news, I set out pulling voile fabrics in a feminine palette. I stitched them together, then I used Christmas as an excuse to leave the patchwork piece uncut. (It's difficult to tell yourself to cut into a patchwork piece you just stitched together out of some of your favorite fabrics.)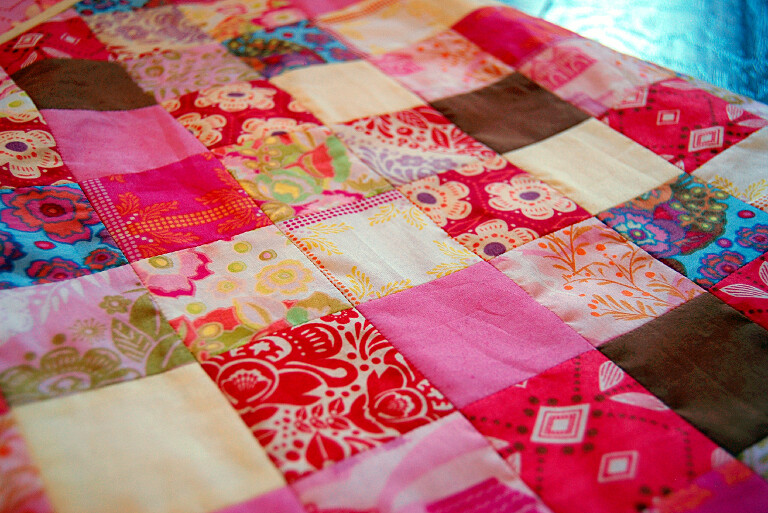 I finally mustered up the courage to cut into the patchwork piece and everything went together beautifully. This is for a newborn, so I only used the softest fabrics ever. Voile is insanely smooth and soft, and AMH's flannel is just incredible. We're talking about a luxury sleep sack, here. I would like a large one for me.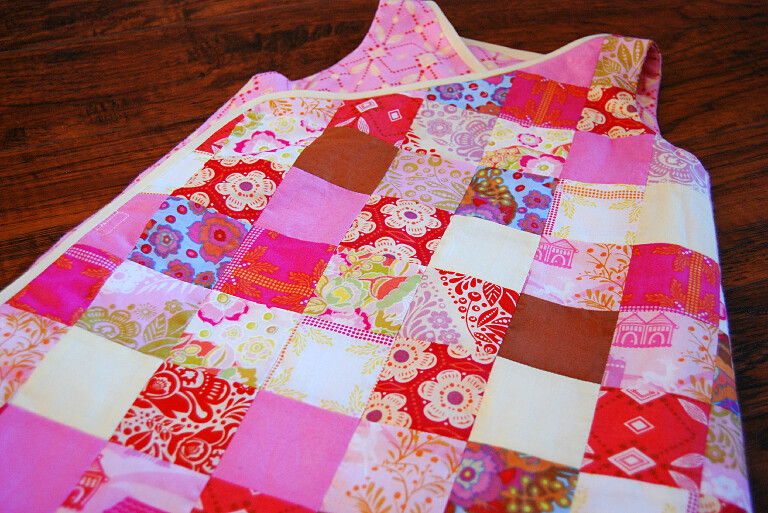 I switched things up just a tad with the bias binding. I made mine single fold rather than double fold, and slip-stitched just like with quilt binding. There's really little difference, I just made the change to incorporate my own preference.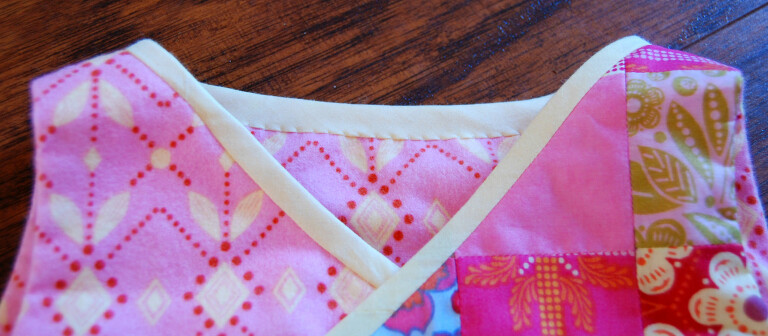 I do hope this little girl will love her sleep sack. She lives in the frozen north, so at least she'll be able to wear a long-sleeved onesie and stay covered with this. Layla hated being swaddled, so I thought if she was the same way, she'll be able to stretch out in the roomy sleep sack.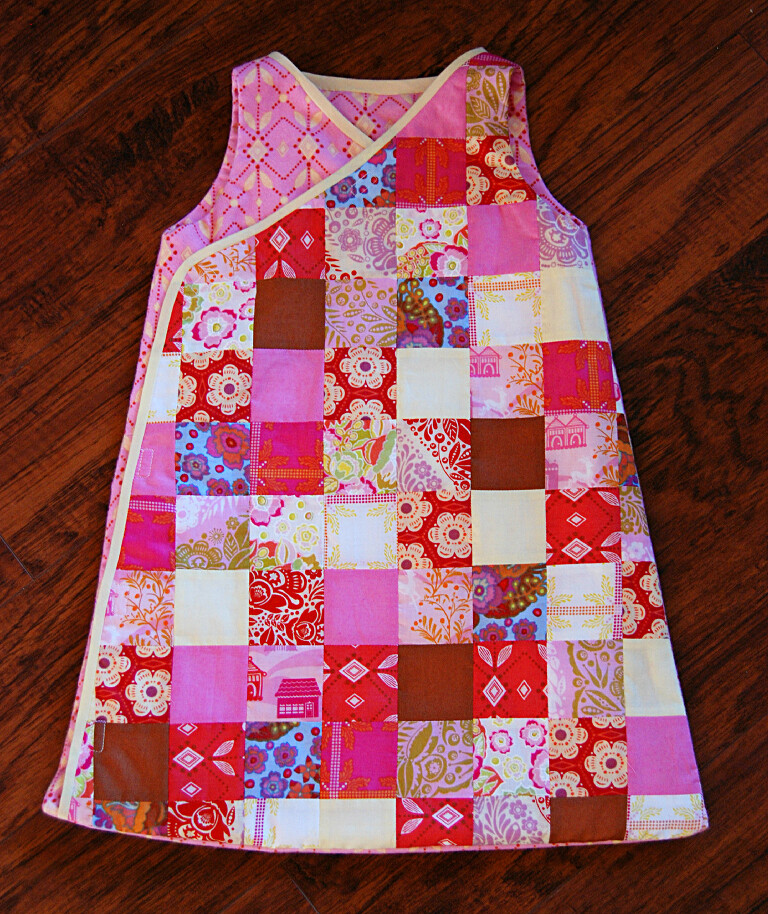 As with anything AMH, the pattern was fantastic. Very clear, concise, and easy to follow. It was also a very quick sew. So if you know of any new babies coming into the world this year, I highly recommend Handmade Beginnings. I have a link to it in my sidebar if you'd like to check it out!
Have a great day!
-Meredith