I said it was the year of the baby and I wasn't kidding. Last week I had out my trusty copy of Handmade Beginnings (again) when I made a couple pairs of Quick Change Trousers for a little boy due to make an appearance in February.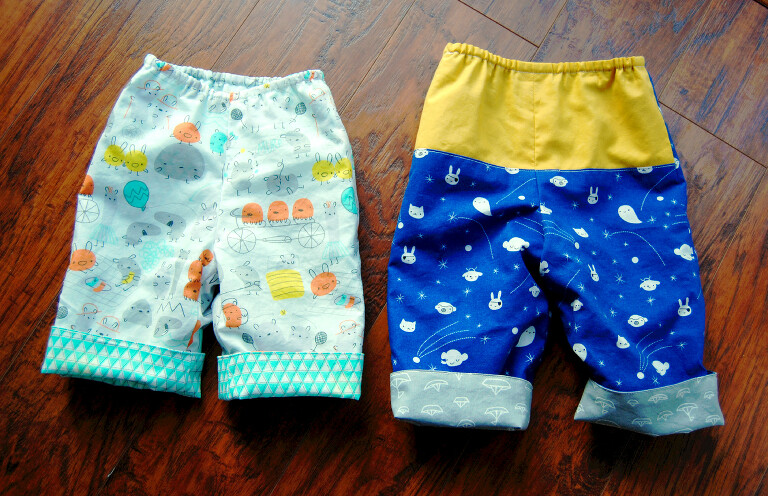 This was my first time using the Quick Change Trousers pattern, but I felt sure I could do so without a hitch since I've seen like a bazillion of the them in the Handmade Beginnings Flickr group. In addition, people seem to always make multiples which wouldn't happen if the pattern wasn't good. So I ordered a few prints from Hawthorne Threads and got to work.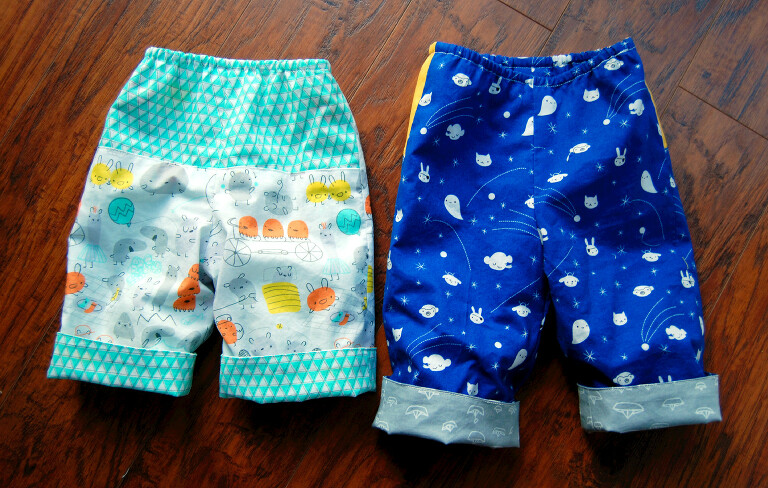 Oh, this pattern is so easy! I could have made four or five pairs of them! Which, I will note here, if I ever get the blessing of having another little one, you bet I'll be making at least that many!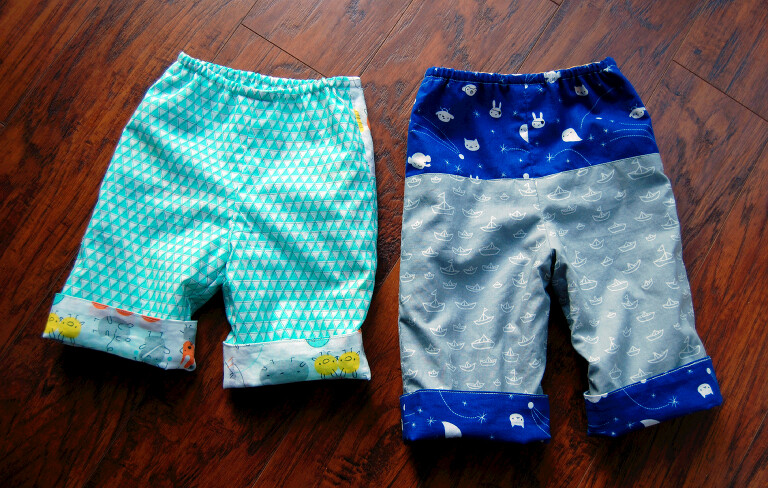 I made them in two different sizes, 0-3 months and 3-6 months so they could enjoy them for a while. The trousers are totally reversible, so its like having double the outfits.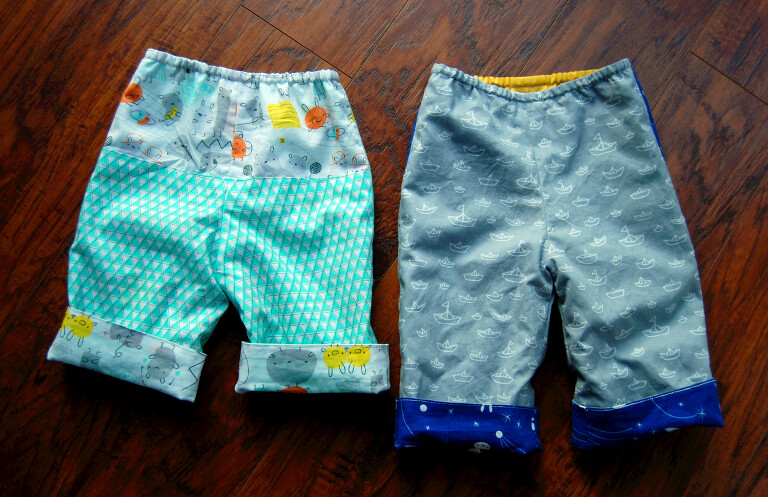 I loved being able to play with that little yoke at the back. What personality that piece gives to the trousers!
I used the Monsterz and Seven Seas prints because they are high quality organic cotton, and because they say "boy" without saying "stupid" or "cheesy". I find that so many prints aimed towards males in general are a little dumb and quite character oriented which is the opposite of what I want to work with. I love the whimsy in Michele Brummer Everett's fabrics! Aren't those little monsters precious?
The mommy to be loved the pants at the shower. I heard secondhand since I couldn't be there, but I'm so glad to know they were appreciated!
Now I'm off to do some other sewing!
-Meredith