Remember the Scallop Quilt I made nearly a year ago? Well I decided that should be one of the first quilts to tackle in the new year. I already had the backing, and I finally settled on a quilting design I was happy with. What do you think?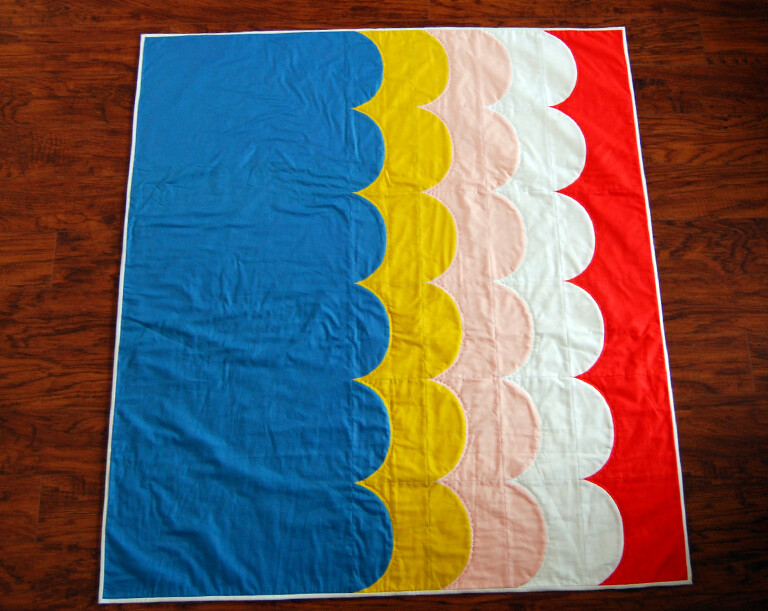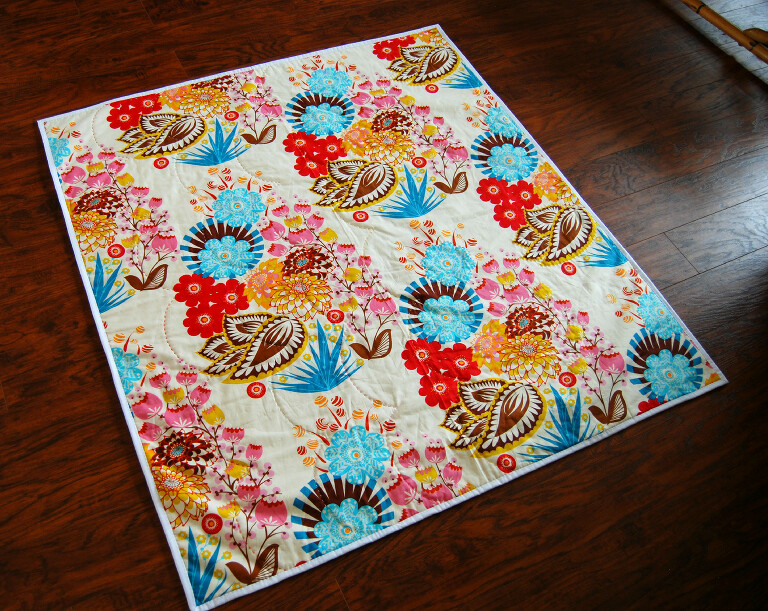 I kept the quilting uber simple so as not to take away from the overall design of the quilt. That was my biggest fear in quilting, and the reason it took me so long to finish this work.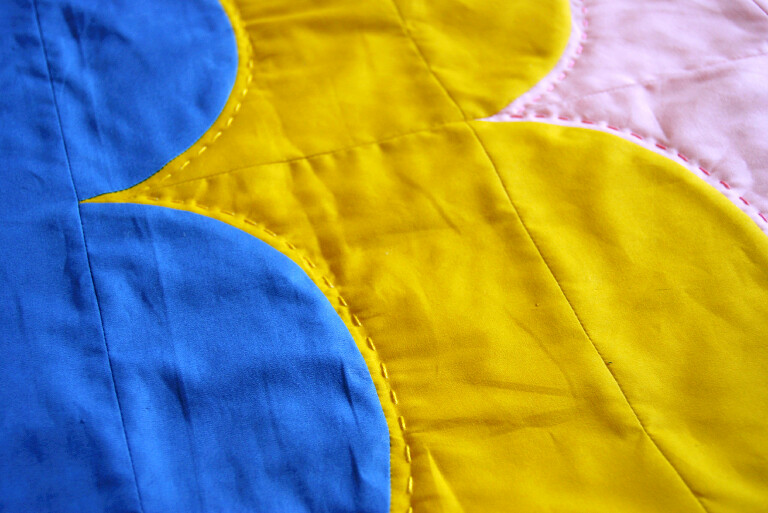 I'm tickled to have this quilt completed. So is Layla. When I got out the top and basted it, she told me how beautiful it was and asked if it was for her. I answered with a resounding "Yes!" because is there anything more heartwarming than your two year old absolutely loving something you've made? I think not. So its all hers to love and cherish. And you can see that its getting plenty of it already because of the wrinkles in the photos.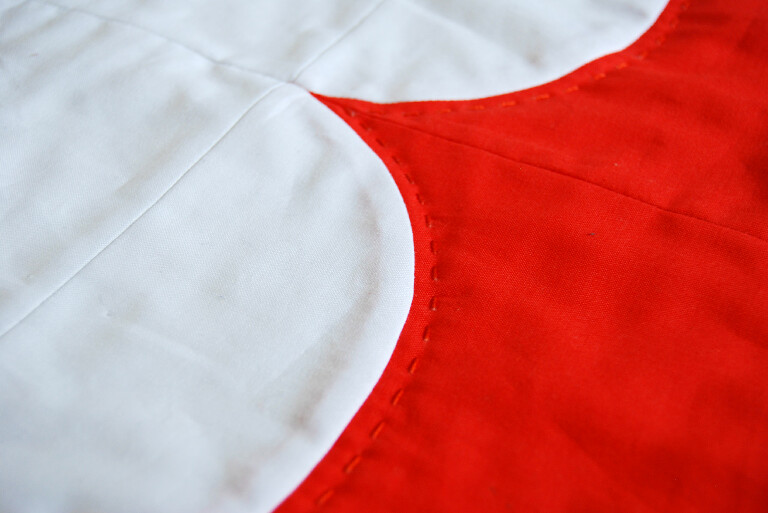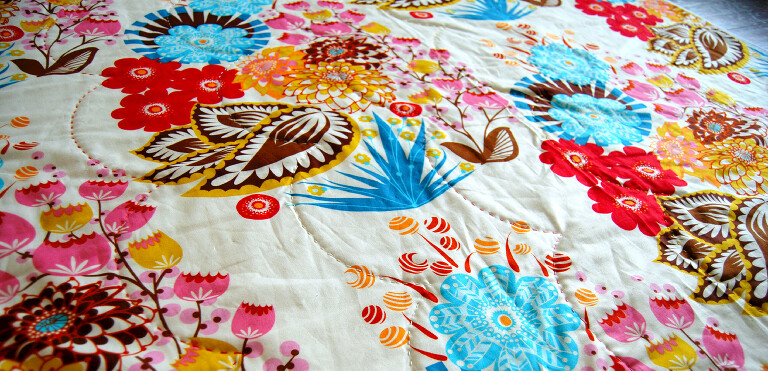 Anyway, I should tell you how I handled the quilting of the big blue section. I did not want to do a single bit of stitching in the area because I didn't want to add anything to that blank space that does so much for the overall design of the quilt. I knew if I did anything it could be minimal since I don't ever put a quilt in the washing machine. (Its a sin, I tell you!) So after I quilted around the other scallops, I separated the blue fabric from the batting and backing and repinned those two layers. I then quilted around some of the designs on the back just to add some stability and prevent the quilt from separating. I think it makes some of those gorgeous AMH flowers pop!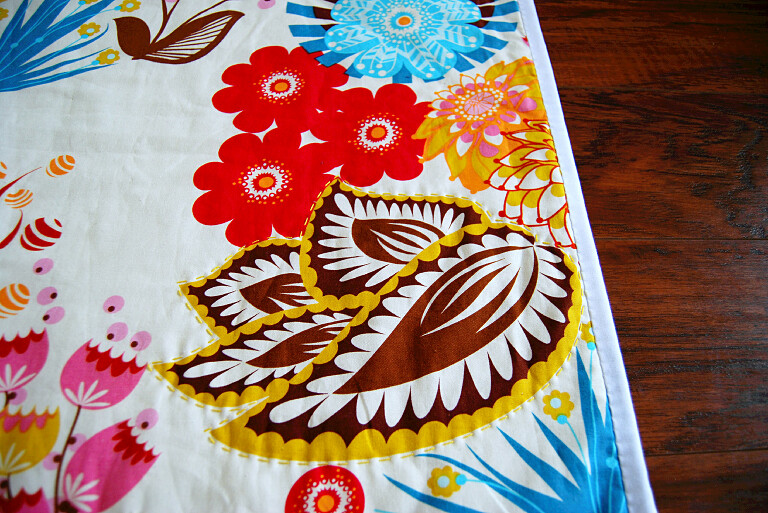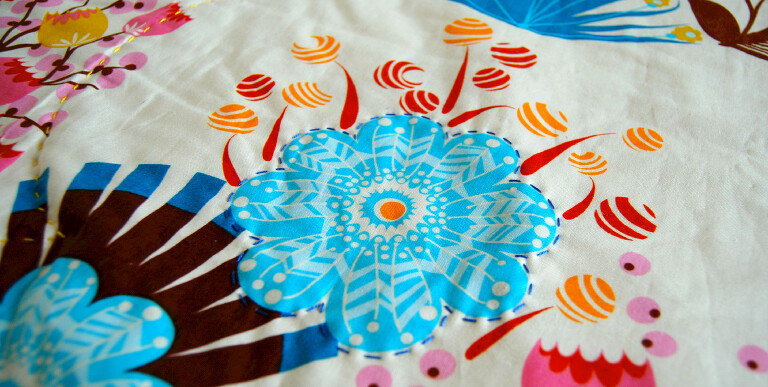 I'm so thrilled with this quilt. I bet you can't tell. If you are wondering about the fabrics, you can read all about the quilt top here, and the backing is some gorgeous LouLouThi fabric from Anna Maria. The pattern is Rachel's Scallop Quilt from her Curves Class. It was the reason I took the class, and this project alone made the class worth it.
Thanks for stopping by!
-Meredith