Do you ever stalk the mail man or the UPS guy (lady)? I do. I love getting packages, especially when they are filled with pretty things. I had been doing really well about not adding much fabric to what I already have but… Liberty gets me! It does. And then I'm browsing the J&V site, and one thing leads to another, and I have a whole beautiful assortment of goodies that clearly need a loving home.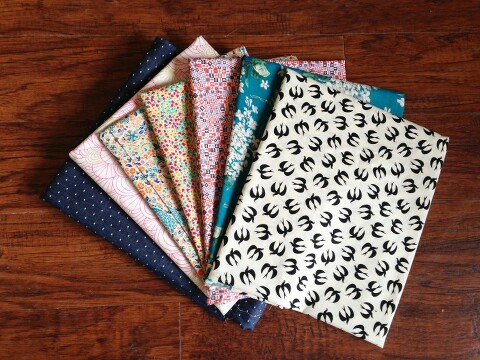 I do have a plan for most of this, so it does feel justified. I mean, I already used this amazing Checkmate print from the Alice in Wonderland collection.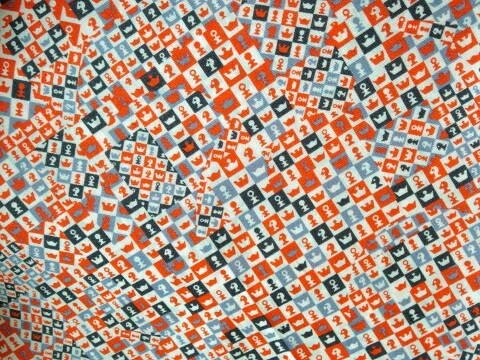 The other Liberty prints are half yard cuts (the size I generally stash), which will no doubt be used soon.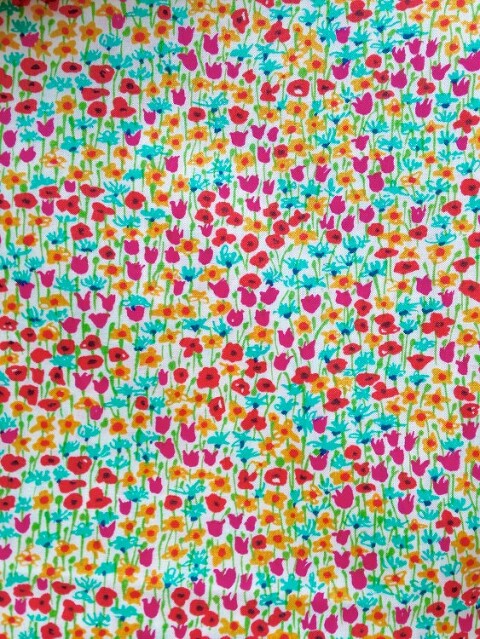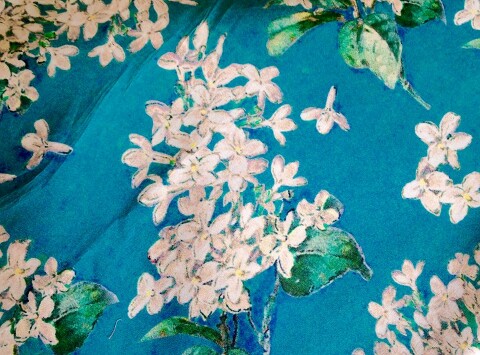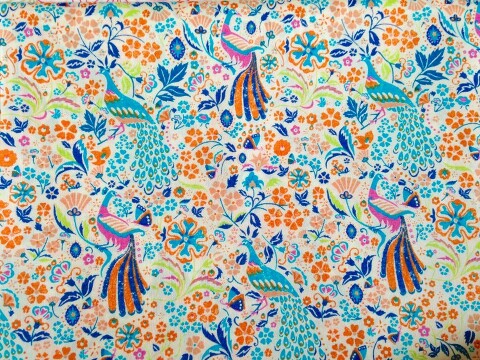 This Atelier Brunette blackbird print will become some sort of top for me. I cannot get over how great this fabric is, and I need to wear it!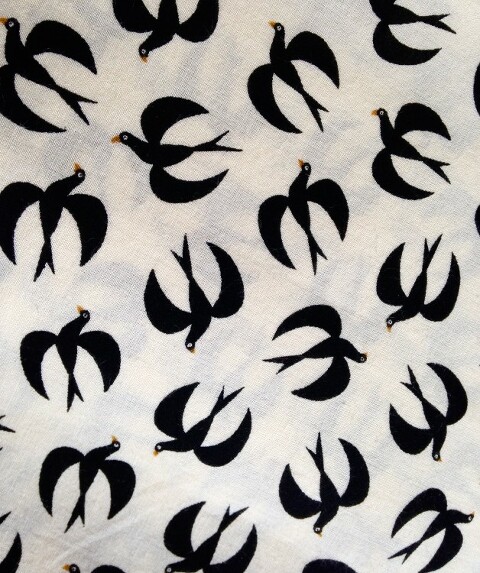 The Lisa Congdon print is so simple and sweet. I know it want to become some sort of garment, but I'm waiting until I know what pattern will be absolutely perfect before making the plunge.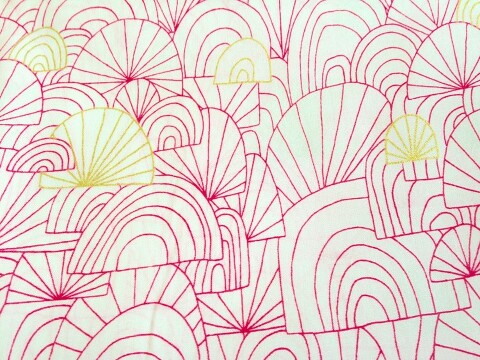 I may or may not have also gotten some Liberty swimsuit fabric to make myself and Layla new suits this year. :D No I have never sewn a swimsuit, but be sure I'm going to try it now that I have this print. Its so bright and beautiful, AND it will cost way, way less than buying a suit (which I HATE buying because it costs a fortune for glorified underthings!). Ahem.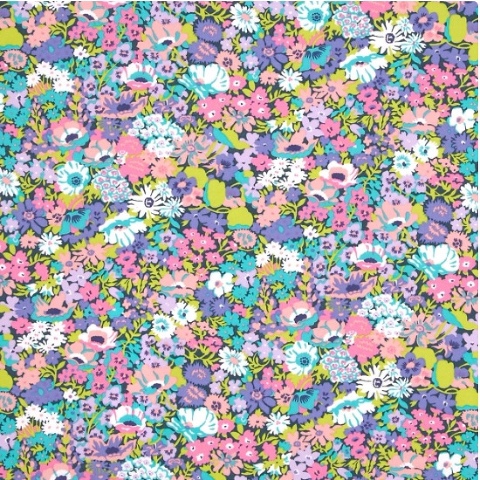 And while we're on the subject of great fabric, look at these adorable cuts of Gallymoggers Reynard from the Alice in Wonderland collection that a friend surprised me with last week!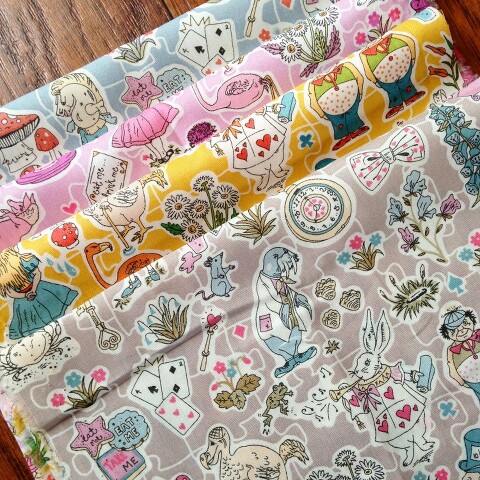 I did make a "need" purchase from Hawthorne Threads. I had all but run out of all of my Aurifil so I stocked up on my favorite white thread in 40wt and 28wt, and I invested in a big spool of my favorite color #2525 because its basically the neutral of the exciting color family because it goes with everything. I did feel really boring just getting those colors, so I added a few small spools of various colors. I'm sure I'll use them even though I don't often use colored threads except for top stitching or when a garment needs that special touch.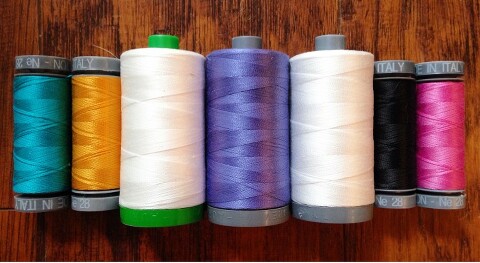 Last but not least, Flowery in Hand got me hook, line, and sinker. I don't know how, but she has convinced me my phone needs a new Liberty print almost every day of the week. These are Poppy and Daisy, Strawberry Thief, and Margaret Annie.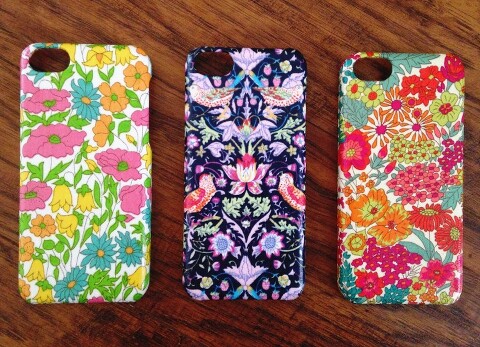 Now please tell me you've gone a little crazy on pretty things too! Have you gotten any of the new Alice in Wonderland collection? What about the new season of Cotton + Steel? Dish!
-Meredith