Rae, mastermind and artist over at Made by Rae, asked if I would like to sew with some of her new knit collection from Cloud 9, Sidewalk. Of course I said yes! I love her designs and her style, period, but I really waned to give this organic cotton knit a go. 
When it arrived I had already packed away all my patterns and fabric. So I purchased a new pattern I had been wanting to try from Misusu, and I made Wallace a sweatshirt (okay it's a long sleeve shirt, but it's oversized so it will serve as a sweatshirt). It actually fits Layla too so it will be getting a ton of use.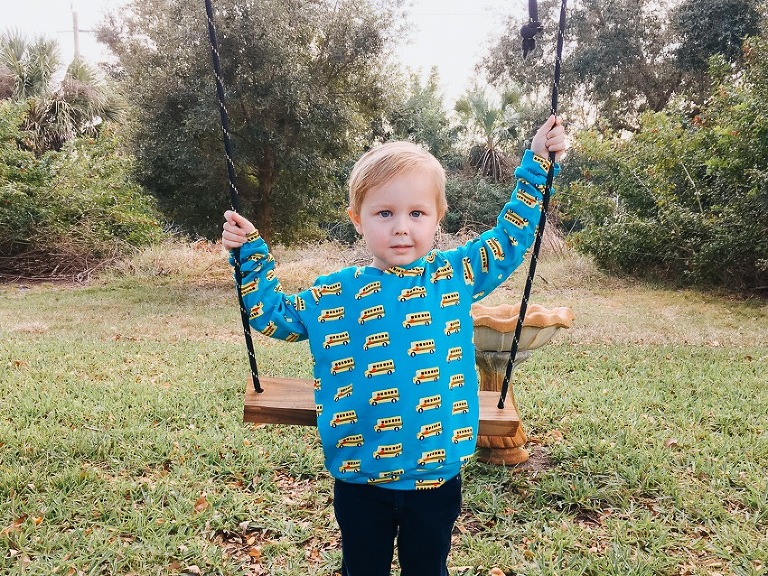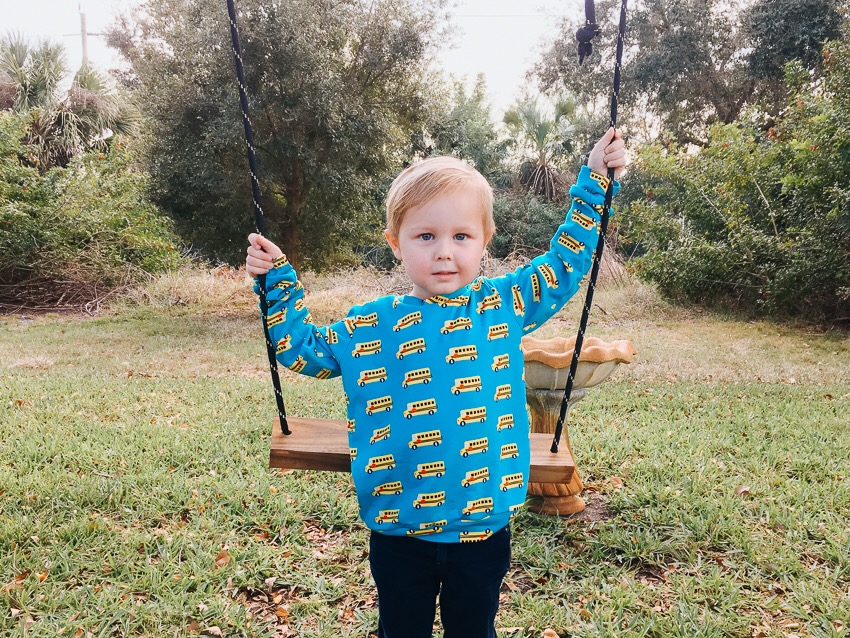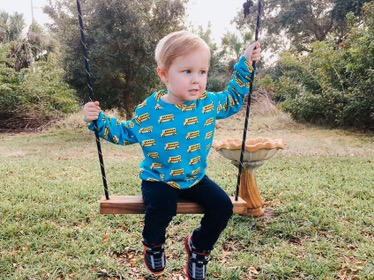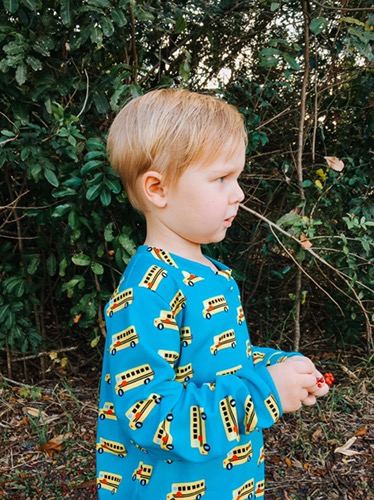 The thing that sucked me in with this fabric is the perfect weight of it. It's exactly right and it's so easy to cut and sew. It's not fiddly, but it's not heavy either.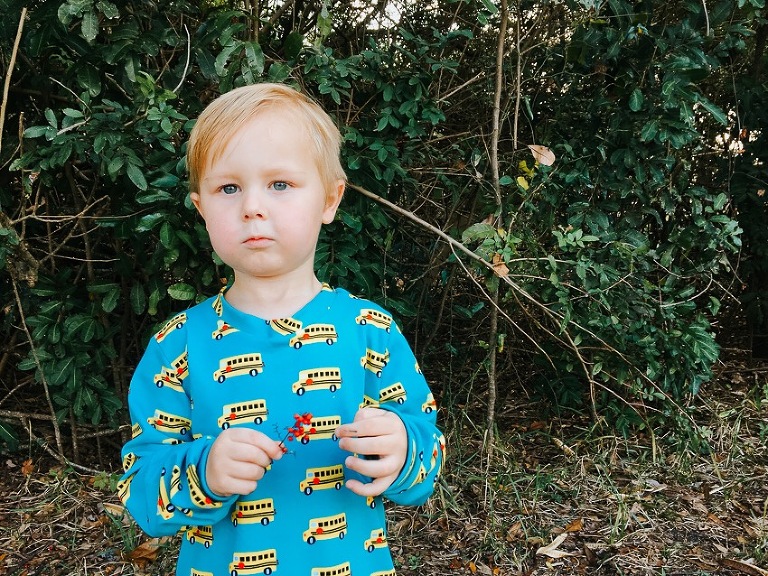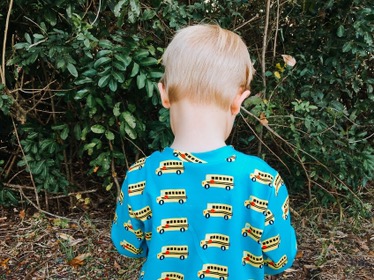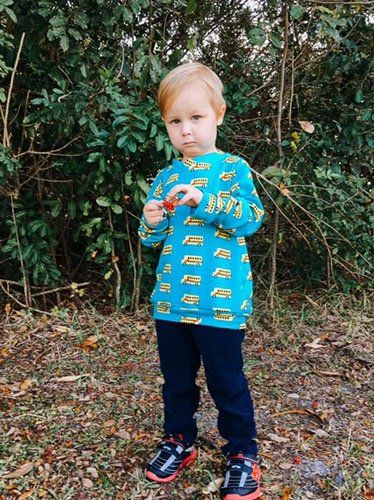 That's one of the reasons why once I made the sweatshirt, I decided Wallace also needed a sleeveless top (again, oversized because when it gets warm enough to wear this shirt again he will probably be bigger).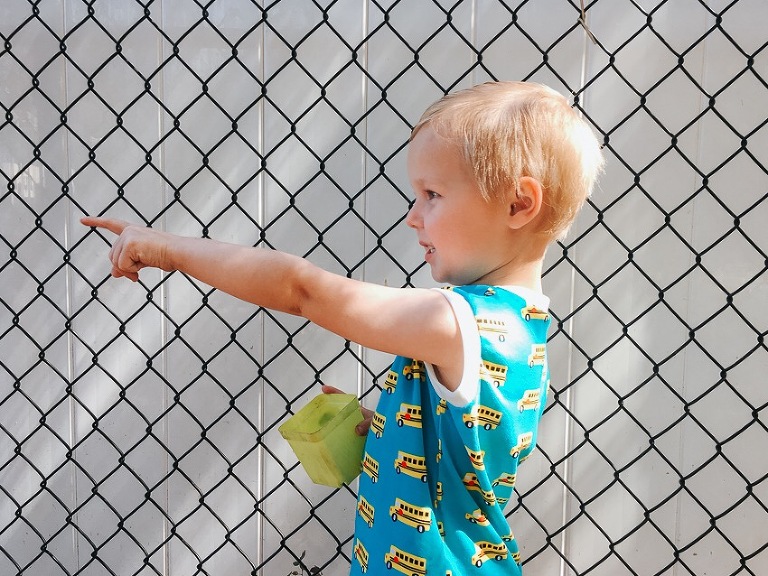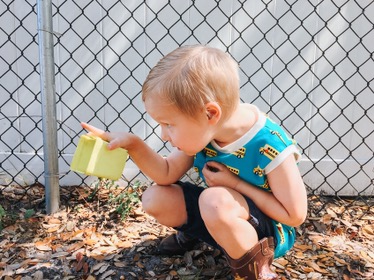 And then Layla needed a dress too.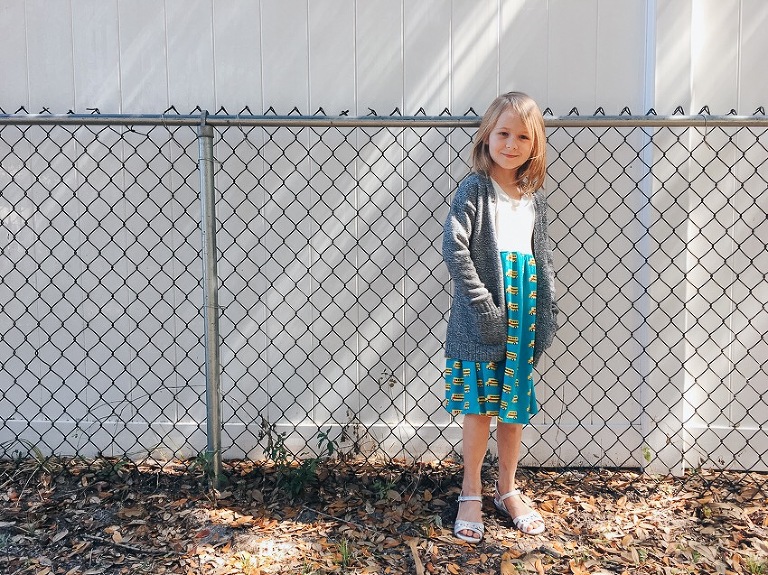 I chose this design because my children have an obsession with school buses. I remember when Layla was about two she would go on and on and on about her dreams of going on a school bus. And then I burst her bubble once she found out homeschooled kids don't get to ride the bus.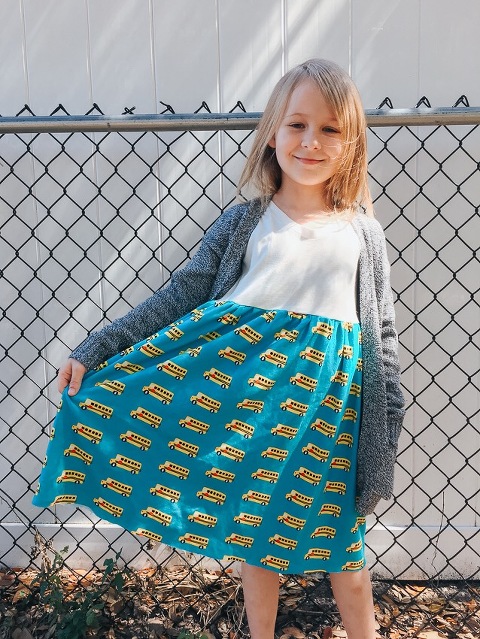 And Wallace, who is starting to come out of his shell and trying to speak often and more clearly, has to tell in his shrill little voice "school bus!!!! Mama! School BUS" every time he sees one. I love it. I look out for them now in hopes of noticing first so I can prepare for the scream of delight.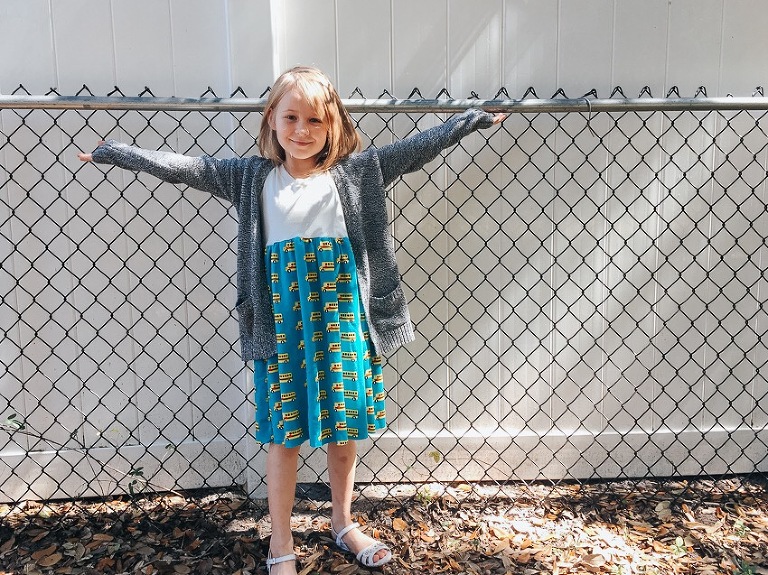 I have plans to make Teddy a coordinating onesie because I have just enough fabric left over. And then we will be a family of school bus fans.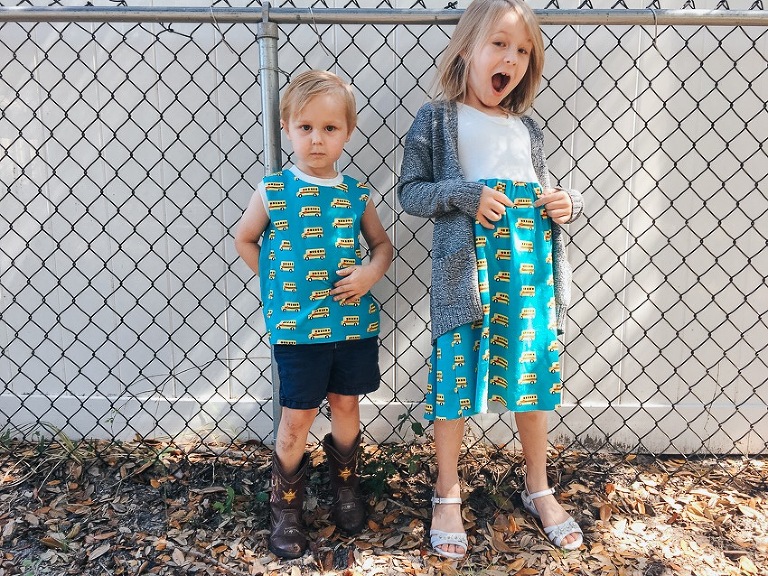 My dad commented that I really made the most of the fabric with all the school bus apparel he has seen. I do think I got some good, very wearable everyday pieces, and the real bonus is that I can pack more clothing rather than fabric.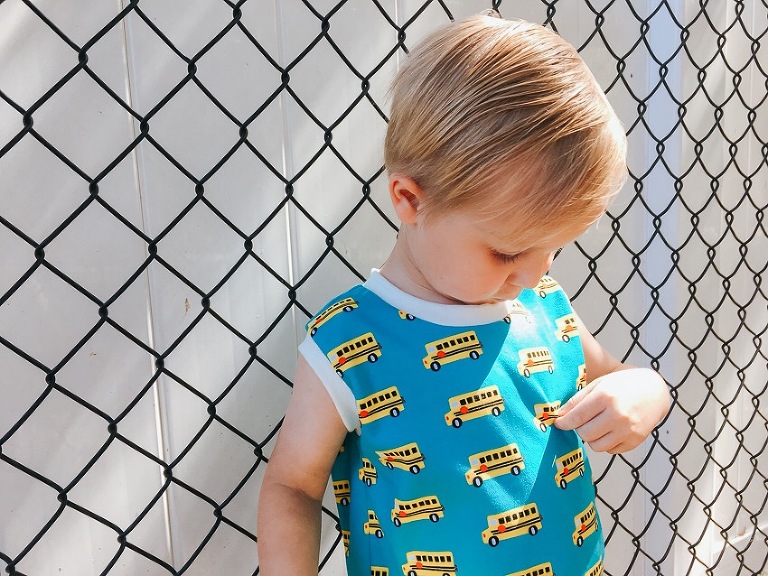 I am very thankful to Cloud 9 for sending me this fabric to try out because they certainly made a fan out of me. I mainly use woven fabrics, and I'm not as familiar with the world of knits. A dear friend of mine surprised me with a serger a while back, and I've been using it here and there while I learn about the various knits and also get to know my machine. Just between the serger and finding this great knit, I am so excited to sit down to the machine more often and in a short amount of time have a garment that the kids or I are ready to wear. I've already been eyeing more of the Sidewalk designs to make some T's for the kids. 
If you haven't seen the full collection, go check it out! And if you are on the hunt for a good quality knit, definitely keep the Cloud 9 brand in mind. They will certainly be a go to for me in the future. 
-Meredith