I do really well pinching pennies until its time for my sponsor shops to get a good restock. Jones & Vandermeer has a kryptonite-like effect on me. In the best possible way, of course. :)
Here's a sampling of the latest additions.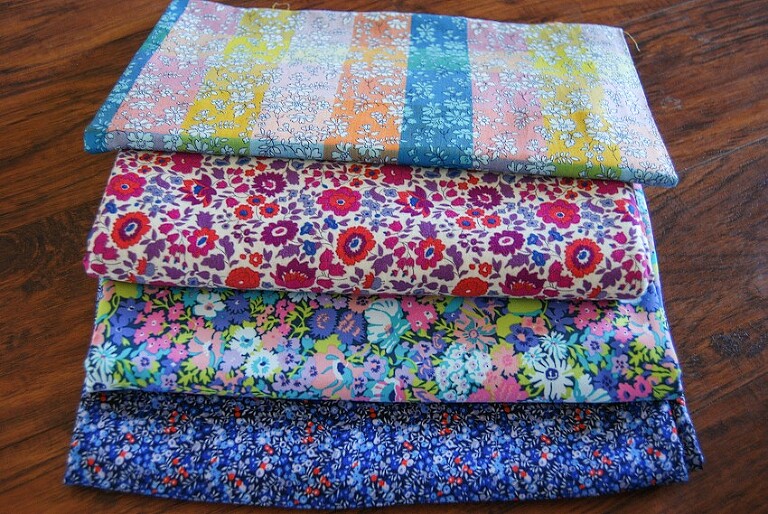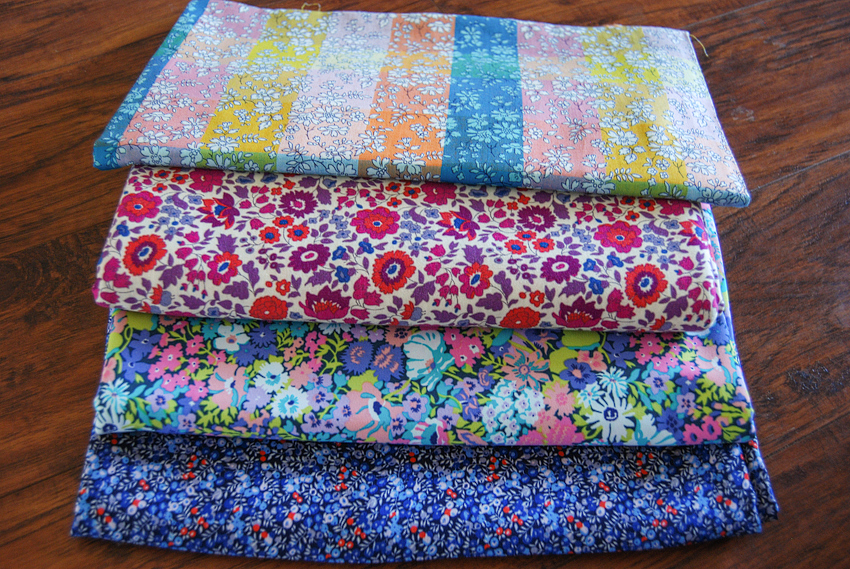 They got in a bunch of madras style Liberty prints that are downright swoon worthy! I was *really* well behaved and only got one. This one (Capel) is classic lawn. I know this will become a garment of some sort, but I just can't decide what. I kind of want to make another Washi top since I live in them while pregnant, but I also want to be able to wear it not-pregnant. This is what one refers to as a "first world problem"- I assure you I'm not in agony over this, but I should make a decision.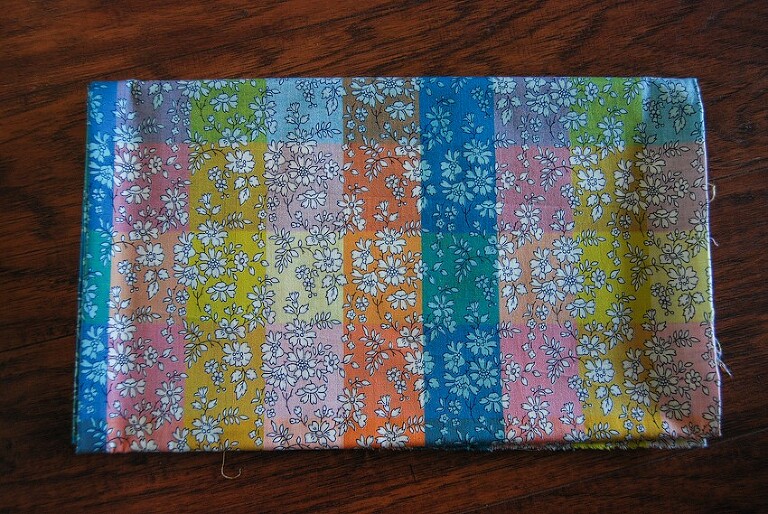 Its a little brighter than this, but I did my best in the overcast weather.
Next is one of my all time favorites ever- D'Anjo in purple IN KNIT. Yep. I have plans to turn this glorious cut into a Tippi style sweater– another wardrobe staple, though I wear these as much as possible when the weather cools down. I will not take it off November-March, I tell you.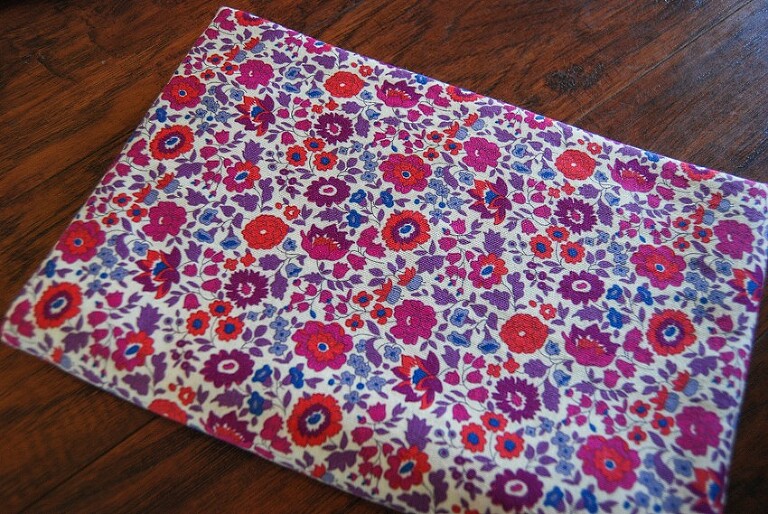 Could the colors be anymore awesome on this Thorpe? AGH! This is a swimsuit fabric that feels so amazing, and looks even better if you can believe that. It couldn't be more "me". I already have my swimsuit pattern ready, so as soon as I finish up my latest batch of orders, I will be turning this into a maillot for me, and I'm even hoping to squeeze out a little one for Layla! I will be that mom for this Liberty. This one's not up on the site yet, but will be soon!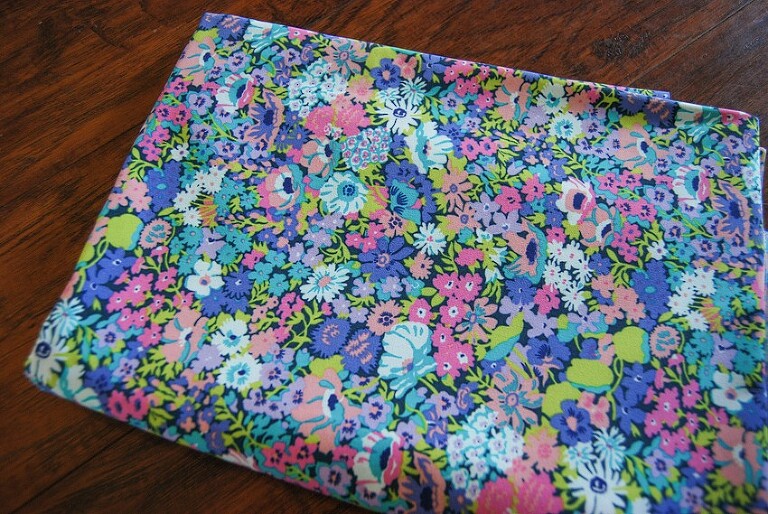 And this tiny Wiltshire- isn't it lovely? This fabric is a silk crepe and its just gorgeous. I'm definitely picturing a flowy top, or perhaps a gathered skirt (picture a tulle midi). Its so pretty, I know it will take a lot of nerve to cut into it, so I have to be sure about my decision. Although I'm like that with every fabric, so I don't know why I pointed that out…. This one will also be on the site soon, but in the mean time look at the other prints in this beautiful substrate!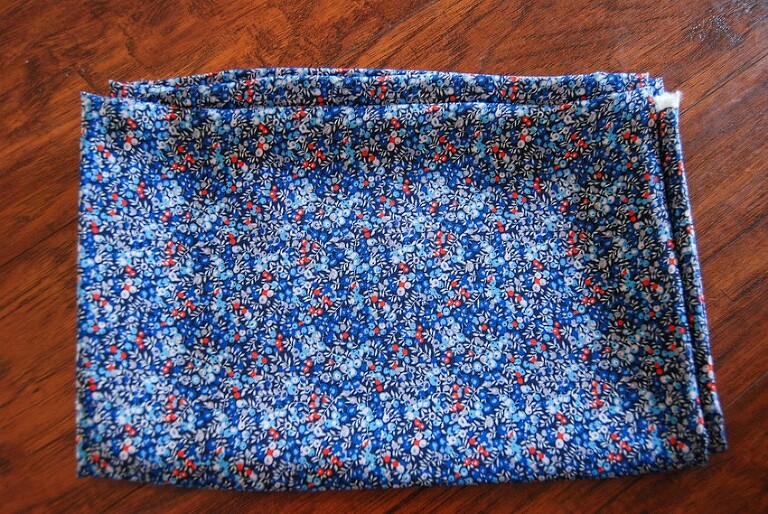 This one needs little explanation. Anna's Garden… I purchased the white background one for this robe, and didn't think I'd ever get my hands on more. When I saw this colorway pop up in the What's New section, I nearly reached through the screen. Words don't even do justice to this huge scale print. 
I actually have it hanging on my wall in our dining room right now. Initially I though I would make the most beautiful dress ever, but once I unfolded it to take it all in, it seemed wrong to fold it back up and shelve it. It seems wrong to even consider cutting it. I may just make the most epic whole cloth quilt ever and then hang it on the wall and look at it some more because it is that stunning.
Well I won't go on about my ridiculous love of beautiful and unique prints. I was happy to share that I got some new substrates and I'm really excited to share the projects with you. If you haven't stopped by Jones & Vandermeer in the past week, you're definitely missing out. They have added a TON of new stuff- so much that it doesn't come close to fitting on their What's New page. Consider yourself enabled. :)
-Meredith