I am of the mindset that pretty much anything can be vastly improved with flowers. Having a bad day? Flowers. Does your room look a little drab or lifeless? Flowers. Don't know what to wear? Flowers. You just can't go wrong with flowers!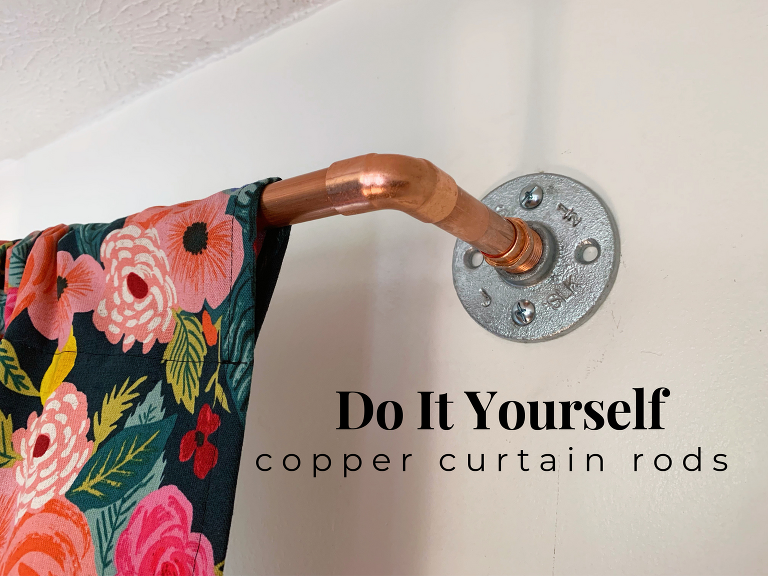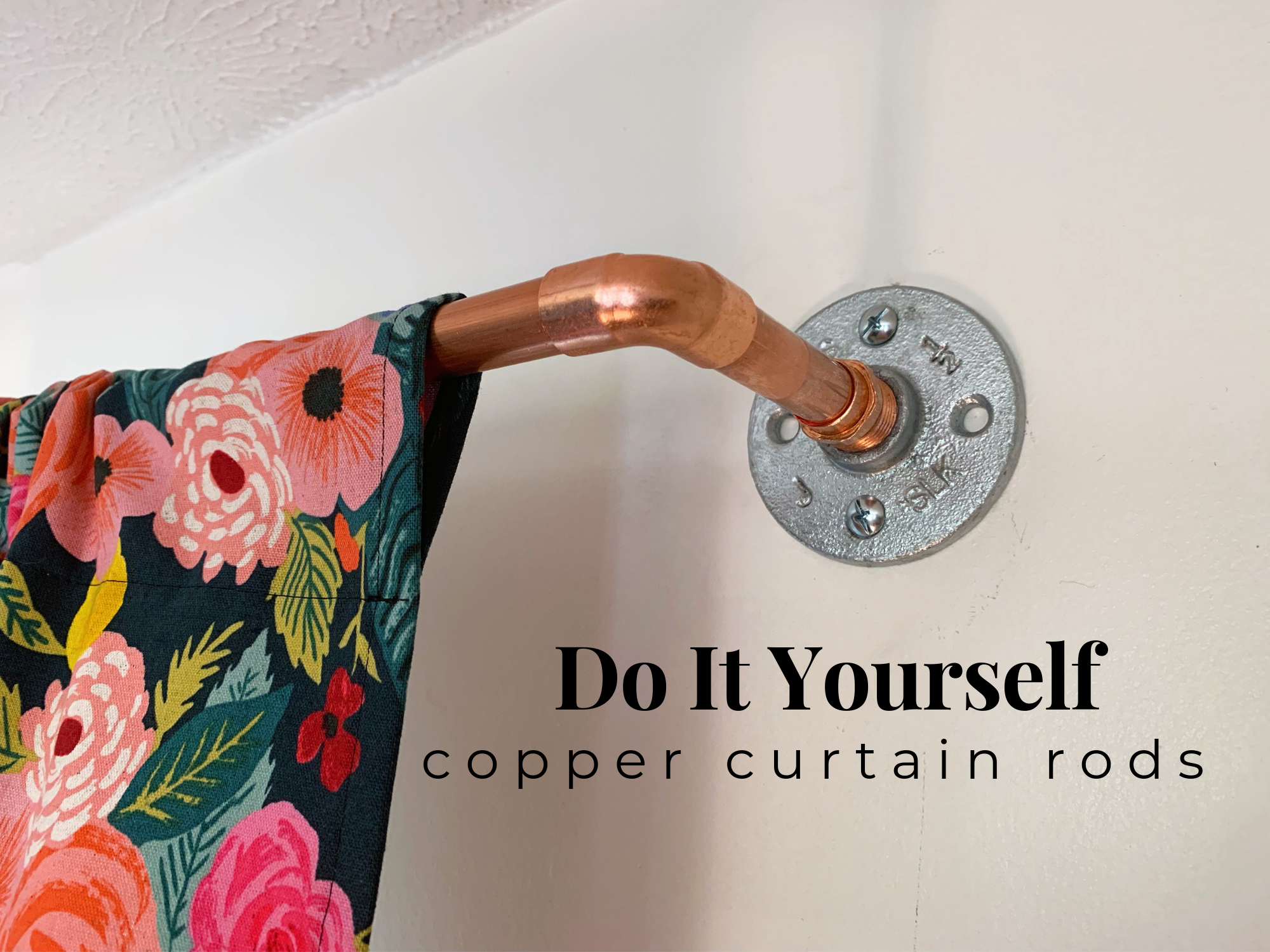 Our main living room area has been a largely ignored part of the house because its been rather thrown together. The kids spend a lot of time playing in there because apparently its more fun to play anything in there as opposed to their own rooms. But I confess I do avoid spending time in that area simply because the state of the room is so uninspiring to me. Up until November, we had the TV sitting on a square end table at the far end of the room, and our mismatched furniture facing that way, which cut the room in half in rather an odd way. It was nothing more than functional.
When I came time to decorate for Christmas and I desperately wanted our main space to feel homey, I moved the TV over to the center of the space between the two windows that are on the long wall. The stand also got an upgrade when I replaced it with an antique washstand, though that was only temporary since the washstand has bigger aspirations. I also added a rug that I used in my studio space when we lived in Florida. The room looked a lot better as far as the layout is concerned, but still, with our mismatched everything, it just looked a bit blah.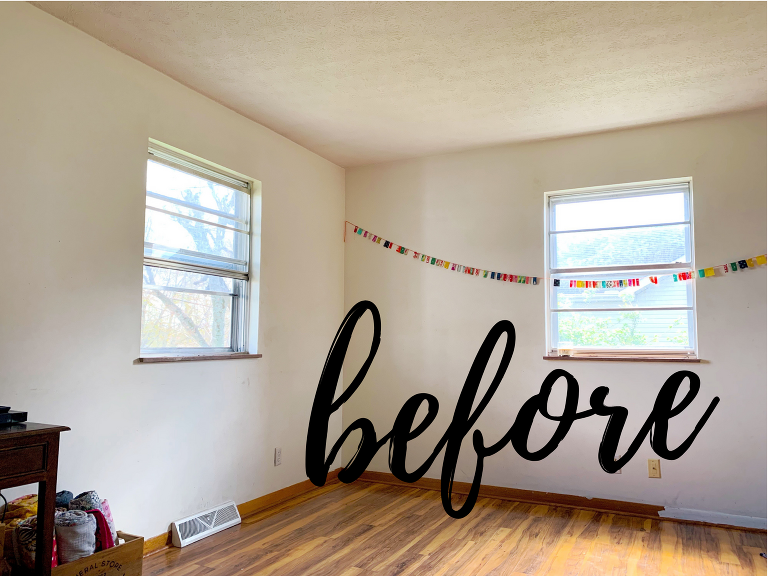 The living room was our last room without curtains, so Justin and I agreed that we ought to go ahead and purchase fabric to make those, and he loved the curtain rods I put together for our room so much, he suggested we use the same design for the living area. (You can read more about that DIY on this post).  I was thrilled with the suggestion! Our bolts of fabric arrived from Hand Cut Fabric Co on Friday, and I worked all afternoon to cut and sew up eight curtain panels so that by the time the husband got home, they were ready to go. Saturday morning I ran up to Home Depot for the components of our rods, and by the early afternoon, we had a totally transformed space. Just like in our bedroom, these copper curtain rods were made using the tutorial I found on Remodelista. 
The fabric I used is designed by Rifle Paper Co for Cotton & Steel, and is a canvas. Its a substantial but not overly heavy fabric. I left it unlined because our curtains will be opened during the days, and I have no need for them to blackout the space since it is a living area as opposed to a bedroom. They drape beautifully, and the large scale of the floral print really makes a bold statement in our space.
I found a new small side table at HomeGoods which is made of solid acacia wood. It was a real show stopper among the sea of veneered, manufactured wood furniture, so I snatched it up as quickly as I saw it. It replaced the washstand that was holding our TV, and I was thrilled to be able to use the bottom shelf to place some decor, like my collection of Rifle Paper Co illustrated classics, a copper pitcher, and some wood art that was made for me from my friend. I'm sure we will change our entertainment center in the future, but while our children are little and remain in the "wrecking" faze, this arrangement will keep me more than happy.
We haven't replaced any of our mismatched furniture. I'm a lover of the eclectic and while none of this particularly suits my taste, our seating was free and will work until I find those pieces that make my heart sing. Truly, the color in the curtains makes our room seem less at odds, and entirely more inviting.
We plan to put a shelf above our TV so we can put leaning pictures and various decor in that blank space. We also need to add lighting all around the room since there are currently no lights. Our house was built in 1970, and apparently no one needed much light back then. I, on the other hand, thrive on good lighting. I guess I have a little Florida in me after all- that sunshine trained me that I need it to feel well balanced.
Of course, the space is still rather a work in progress. The wall dividing the kitchen (and the one diving the kitchen from the dining area) will be coming down in the near future, which will really open up the space and allow more natural light throughout those areas. You can't see it in any of the photos here, but the dining room which is adjacent to the living area also got the floral window treatment since it will soon be a shared space.
I have learned that some men have quite a lot of opinions on decor and won't consent to florals in their house. My dad wasn't like that, and my mom's taste has always been very minimal and classic. My husband will have a conversation with my any time about fabric choices or clothes or whatever else, and now that I think about it, he does indeed have opinions, but I guess he likes a lot of the same things I like. He will give me honest feedback, but he loves color and pattern. Having realized that not all men let their wives do what they please in their homes, or even that a lot of men apparently feel insecure around flowers, I felt a new sense of gratitude that Justin agreed that the large scale floral was perfect for our living area. And that evening as he closed up our house and got ready for bed, he told me that the room made him feel happy and was so much more welcoming now. I loved the room from the moment the curtains were up, but that comment made me love it even more. And it really reinforced that a small, inexpensive change can do so much to totally transform a space. We saved a ton of money by DIYing our rods and ordering a large quantity through Hand Cut Fabric Co. We special ordered this fabric- Sarah is totally willing to make special orders if you need a lot of something! 
Our next big project (well we've been working on it for some time, but the next finished project, I should say) is the bathroom. We should be finishing it up this month, and I'm thrilled beyond words to show it you! It was completely gutted, down to subfloor and studs, and its a new space now. I can't wait to show that to you.
I hope you'll join be back here on Friday for week two of the Beginner Quilt Series where we will be tackling our cutting. If you would like to join us, its totally free, and you can read more about it HERE.
See you then!
-Meredith