I am the worst about birthday gifts, when they are handmade, at least. I know well in advance my sister or close friend is having a birthday, and chances are, I've been pondering and planning the gift I want to make for months. And I just know my idea is so them and its actually going to be early this year. So I get a really good start, and perhaps I even get to the end of it and am just a step or two away from completing my handmade gift, and then it happens. Terror overcomes me, and I begin to second guess if this is good enough to send to my dear friend or if its just silly and ridiculous and they will accept it with a smile, but really not even have a clue what they will do with said gift. I don't want my gift to be like that awful outfit that your grandmother gives you that you have to wear to all the family occasions, but never ever at any other time.
It happens to me every single time. All my gifts are late because of my, well, issues.
A month late, I sent off gifts to my sister, Emilee, and my dear friend, Emily. Today, I'm showing you Emily's gift because I did have such fun making it even if I did spend an inordinate amount of time fretting over this and that.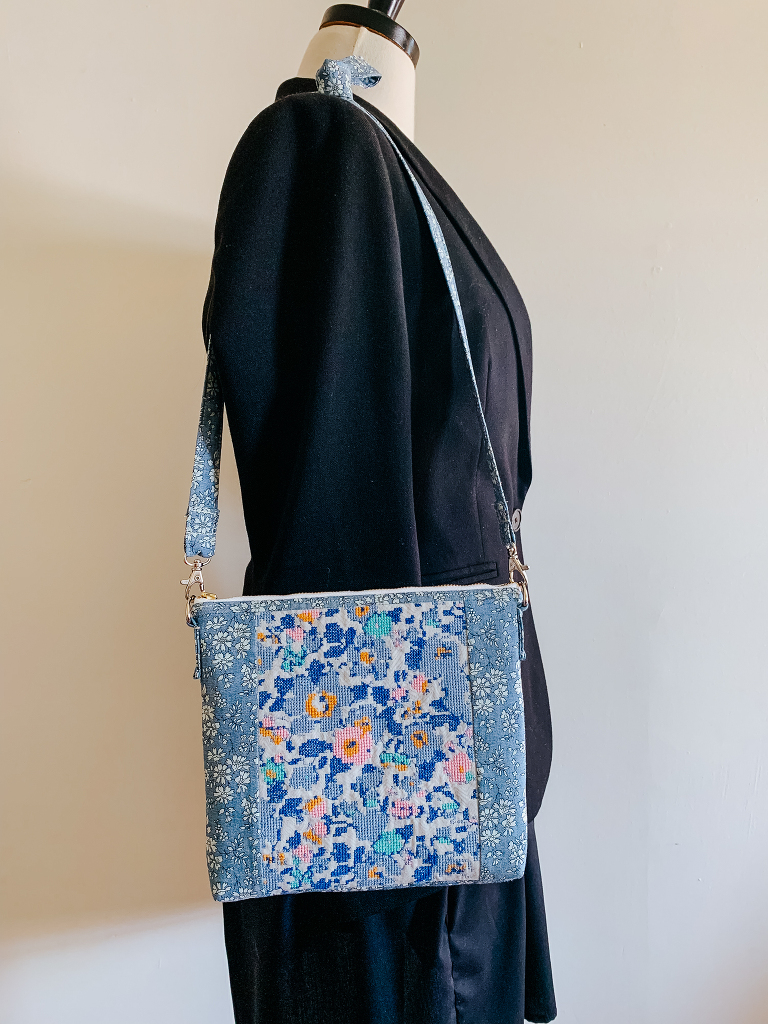 It all began with a cross stitched panel which was actually stitched out on the Skyline S9. I digitized a favorite Liberty print, Betsy, and decided it would be terribly interesting as a cross stitch, a method I've never seen used to display this particular design. It was so much fun to choose colors and watch the machine magically create this artwork! It took some time as the embroidery took up the full hoop, but it was worth every moment.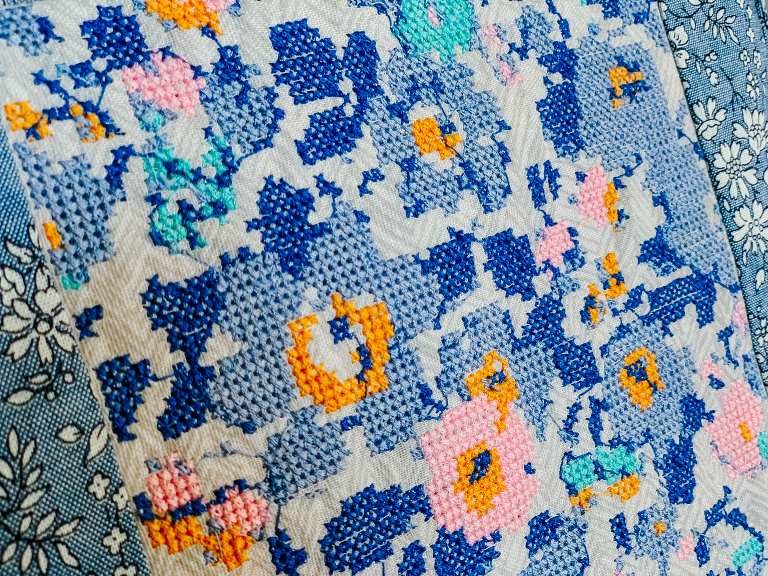 I know Emily spends a lot of time walking around the city, and I remembered her carrying a small crossbody bag with her the last time I saw her, so I thought it would be fun to come up with my own design that would have this cross stitch as the feature. I also knew I wanted to incorporate a large range of blue Liberty prints into the design because she is my blue Liberty loving friend. This is where I was frozen- I knew I wanted to use a "v" type of design to show off the blue Liberty prints, but I didn't know how to reconcile that with the front of the bag because the embroidered motif was tall and narrow, and I wanted the bag to be square or somewhat rectangular in the other direction.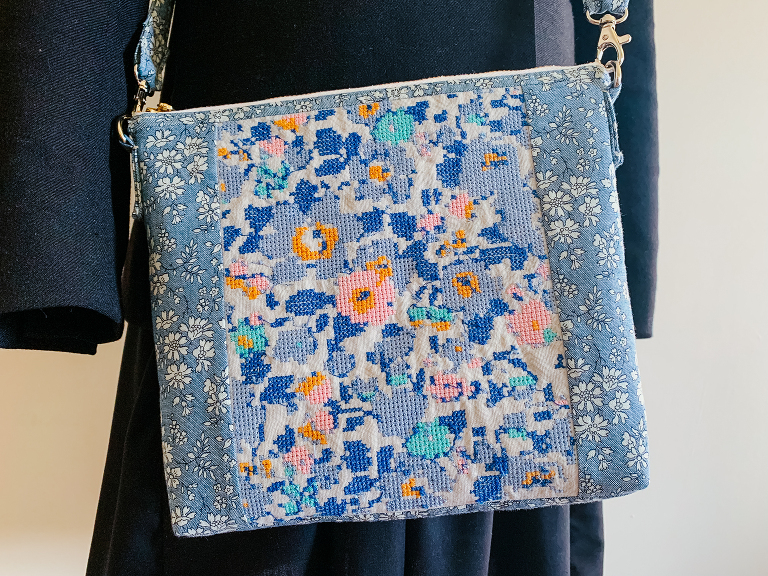 I finally realized I could trim down the embroidery so that it had no border, and I could add my own border with my very favorite ever chambray which features…surprise! another Liberty print, Capel.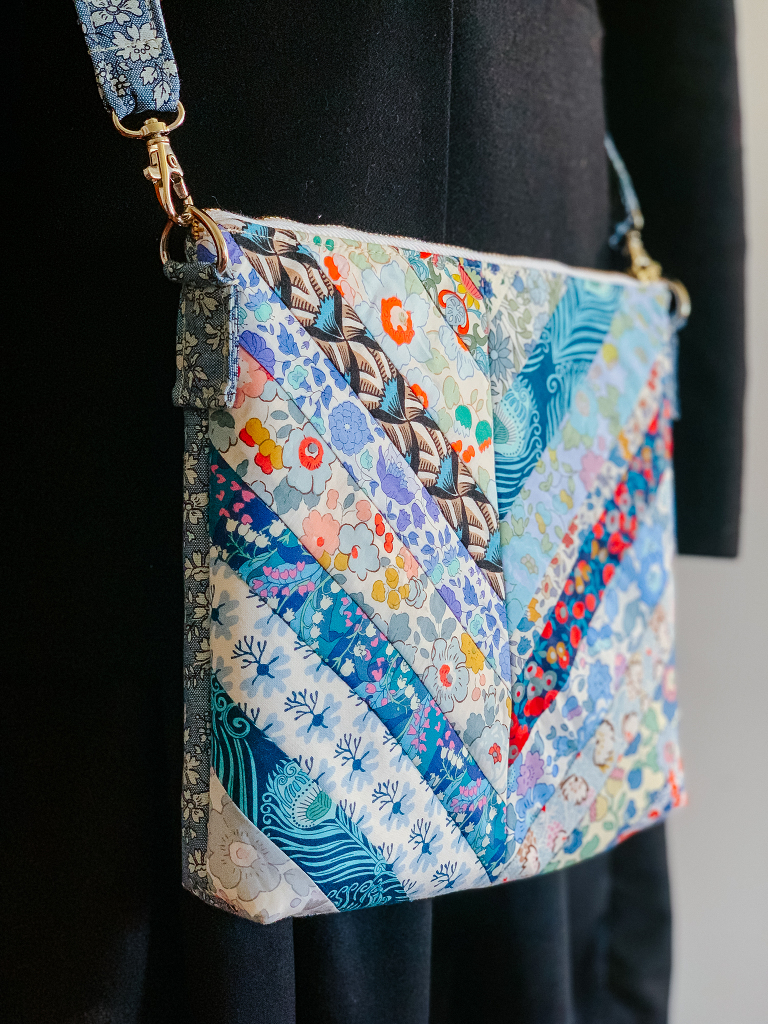 I boxed the corners at the bottom of the bag, because I wanted everything she plans to carry to fit well and not get squished.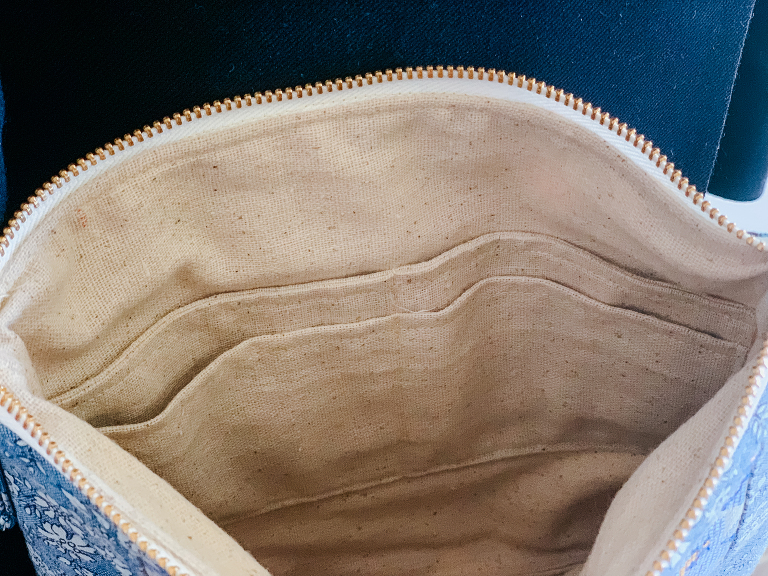 I lined the bag with natural canvas, and added four pockets for cards or cash. Its so convenient to have them right there without having to get out another bag if you are carrying a small bag to begin with.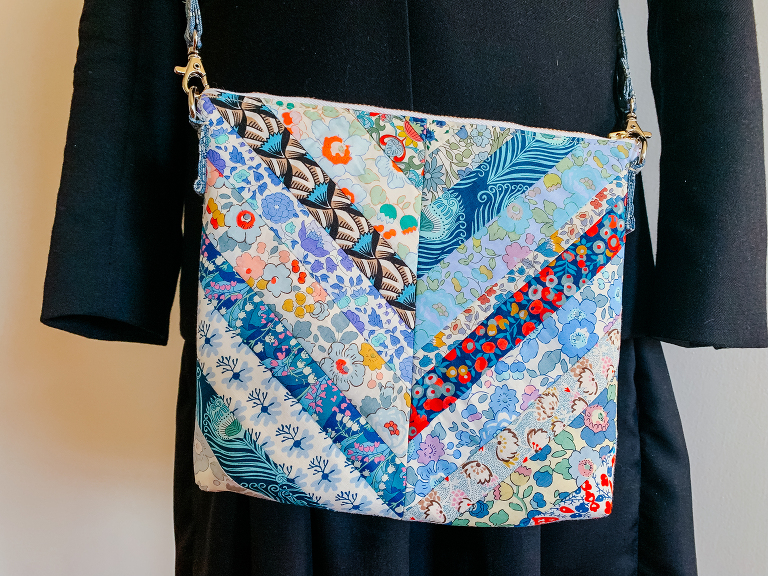 The bag closes with a metal zipper, and the long strap is detachable in case she wants to just use it as a pouch when traveling or something.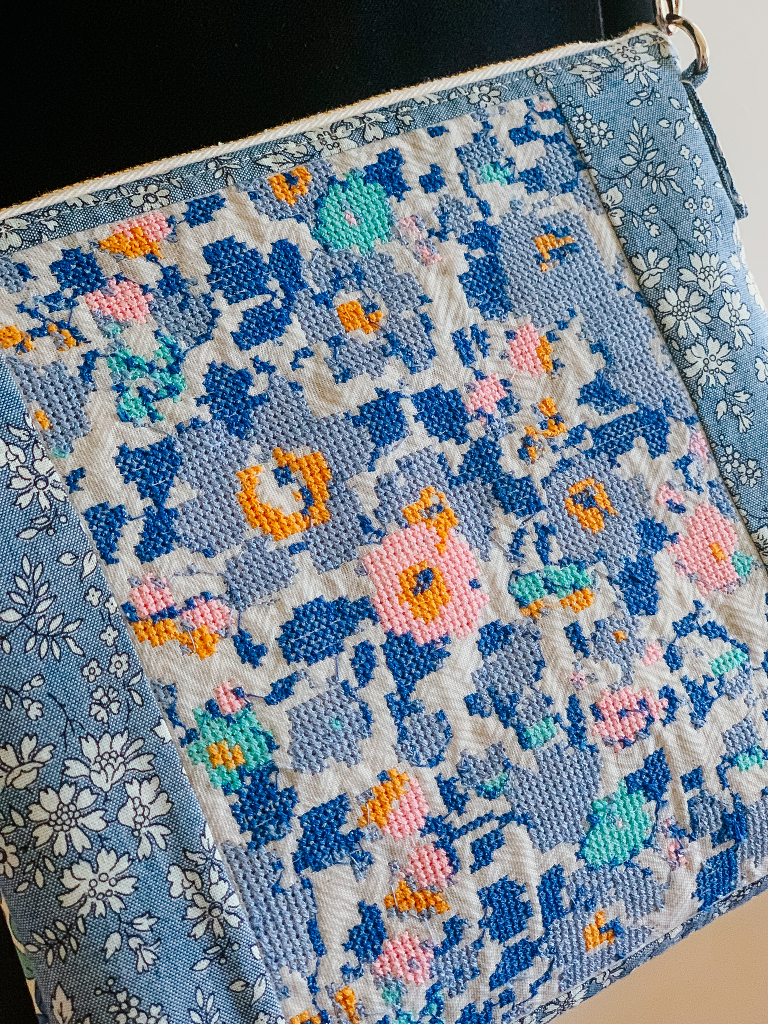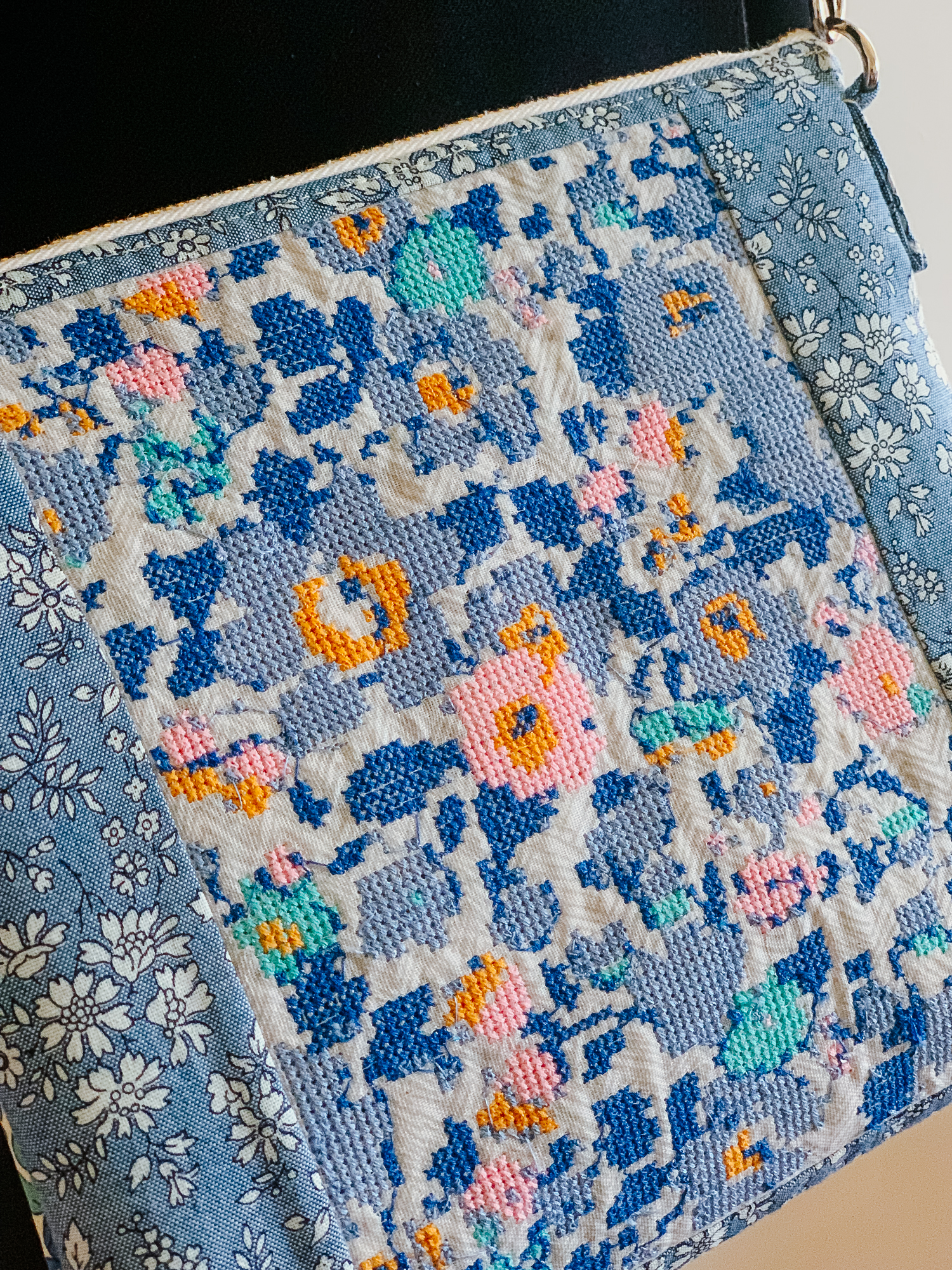 This was a totally new sort of make for me. I've made a ton of bags over the years, but this is the first time I've tried this style, and I'm really pleased with how it turned out. Even more, I'm glad she has a unique bag that was made totally with all the fabrics that scream "Emily" to me. I hope she'll be able to use it! Maybe next year will be the year I get the gifts out on time. :)
See you back here Wednesday with a great big transformation to our main living area in our house! You won't want to miss it!
-Meredith