I've had a draft of this post for a whole month, and here we are. I've been in a funk and things are not getting published as soon as I would like. But I do have some new stuff you show you!
Rae asked me to test out her Beatrix pattern a while back. It will be ready to go any day now! Anyway, its a woven tee shirt pattern that buttons up in the back, making it possible to have a fitted top with your favorite wovens!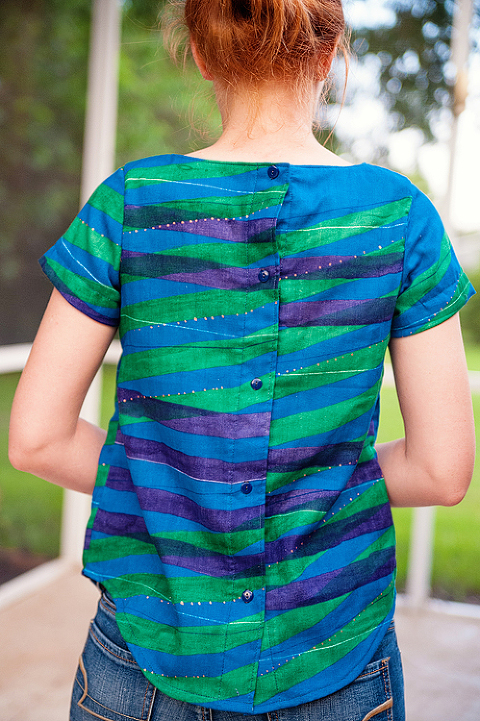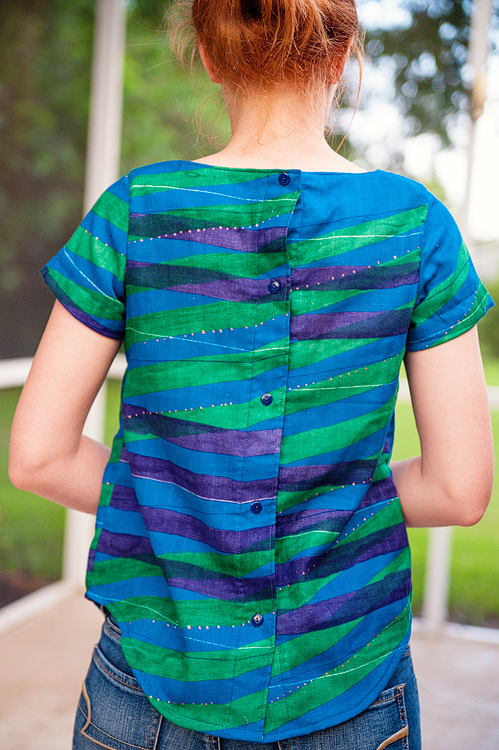 I've made a couple of "real" versions already, and I'm looking forward to making more. The first top features this amazing, brand new Nani Iro double gauze that I picked up at Jones and Vandermeer.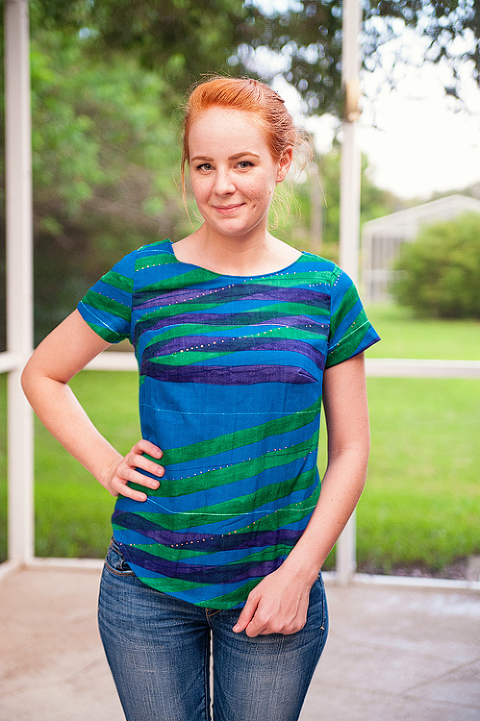 Its lightweight and I just love the bold lines of the top. And those little bits of metallic are awesome!
The second top features a long hoarded Liberty print from their quilting cotton collection, Stile.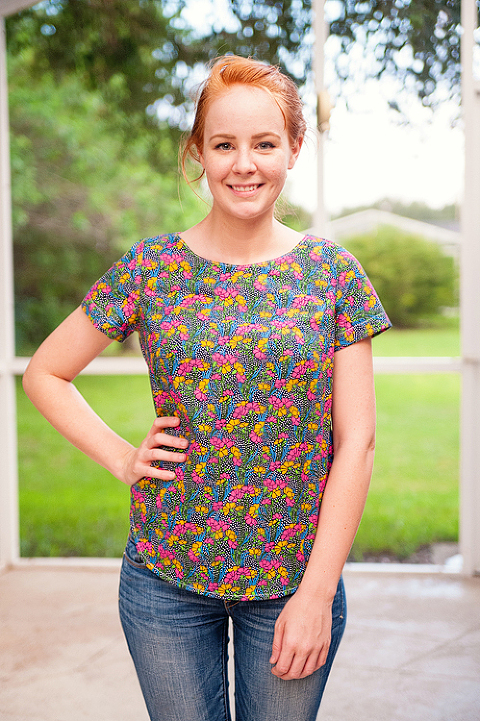 Excuse my crazy hair. I had to get a picture when Emilee was here and did nothing to my appearance.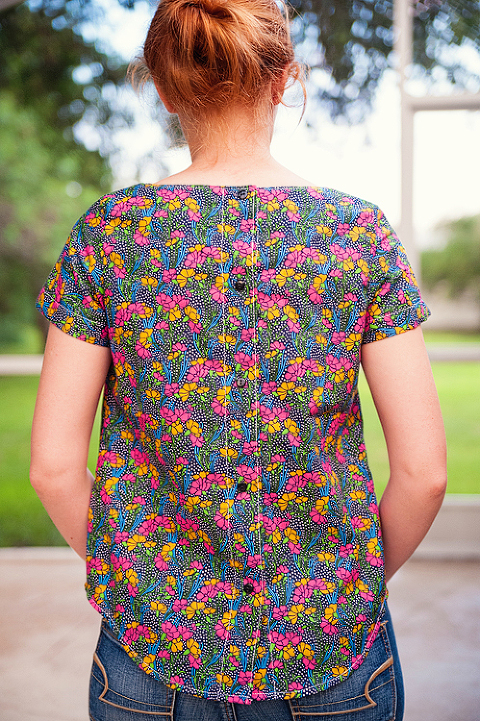 I know Rae has changed the fit ever so slightly since I made these, so I'm looking forward to trying out the final version. I made my own alteration to the length on both of these and cut the side of the hem too high for my long torso. But you live and learn, right?
Be sure to check out the many versions Rae has made over on her blog!
-Meredith