I think its safe to say I'm nesting. I wake up tired, but get going anyway because I have a four year old who will stand there and tap on me until I'm up. Shortly after getting up, I'm tired and in need of rest. Then something happens in the evenings and I kick into overdrive and just go. That's definitely what happened with this quilt. I've had this top done for a few years, and I just got it out of the closet and quilted pretty much the whole thing in one evening. I would have finished if my poor feet could have taken it, but they were so swollen I could hardly walk to bed so I knew they needed rest. The next morning I woke up and finished the few rows I had left, and bound it up.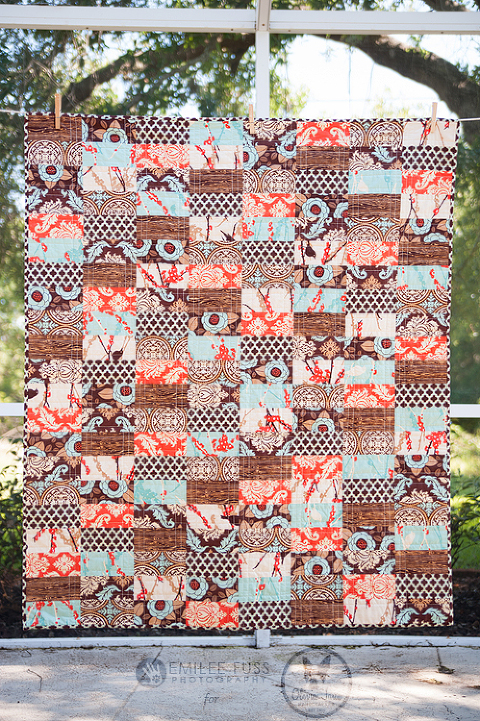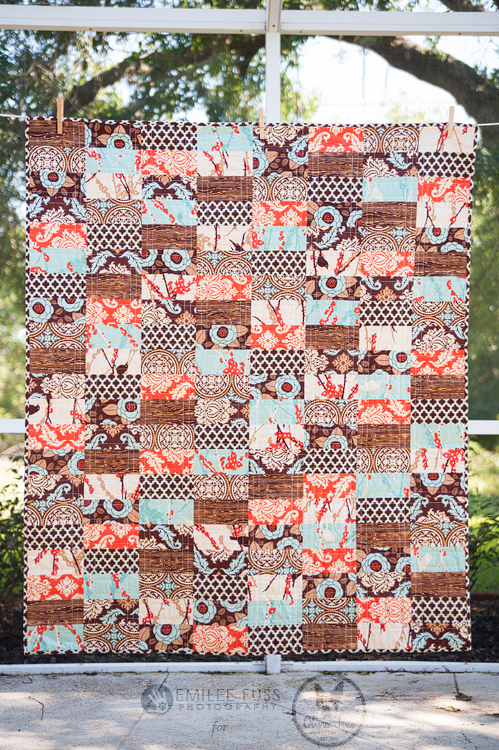 I am just head over heels for Aurifil. That thread has shown me that machine quilting is not a completely awful task. I used 28 wt on for this quilt. It was intended to be a floor quilt for my baby boy to roll around on, and I'm so pleased that I was able to use a durable thread that will be up to the task.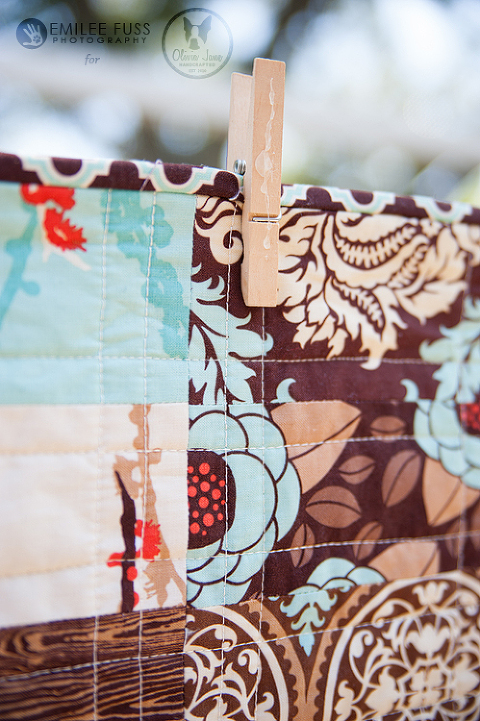 The quilting is quite dense. In fact, I think its the most dense quilting I've ever done, but its certainly what I was going for. This quilt isn't for looking pretty; its for throwing on whatever surface I don't want my baby rolling around on, so its needed great durability, which I think the quilting contributes to.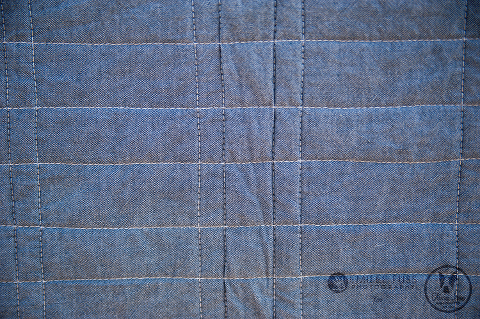 You can see those imperfections in my machine quilting. I'm learning!
I backed this quilt with one of my all time favorite staple fabrics, a chambray from Robert Kaufman. Its a great neutral and I really don't think one could go wrong with this fabric…on anything.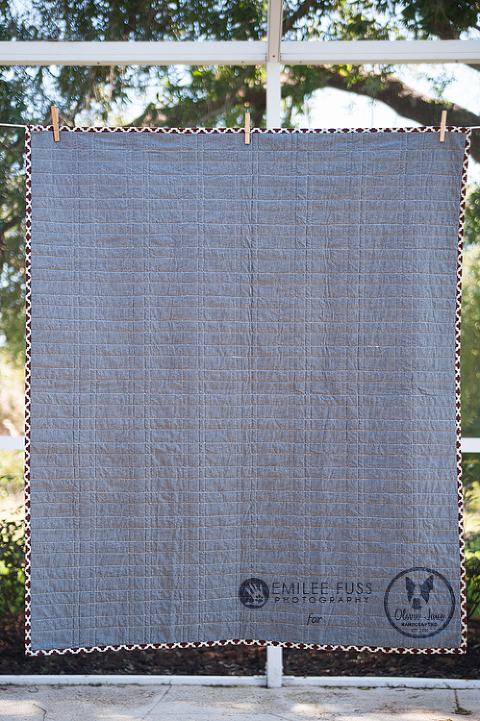 I can't wait to have pictures of my boy on his quilt! Any day now…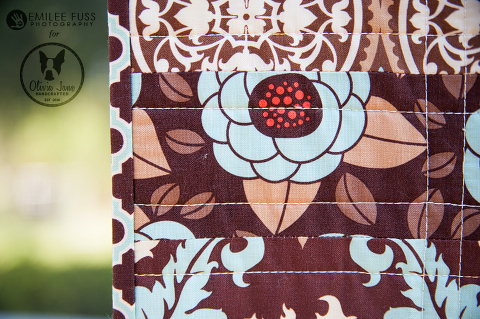 Come back tomorrow to see a really cute sleep sack!
-Meredith