Have you seen this Lua Sleepsack Ashley made? As soon as I laid eyes on it, I knew my baby would need one. So I pulled out two of my go to fabrics, Liberty and Robert Kaufman chambray, purchased the pattern, and got to work.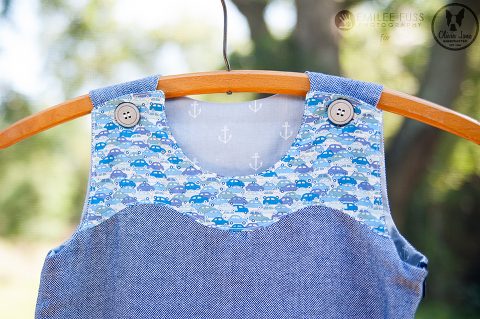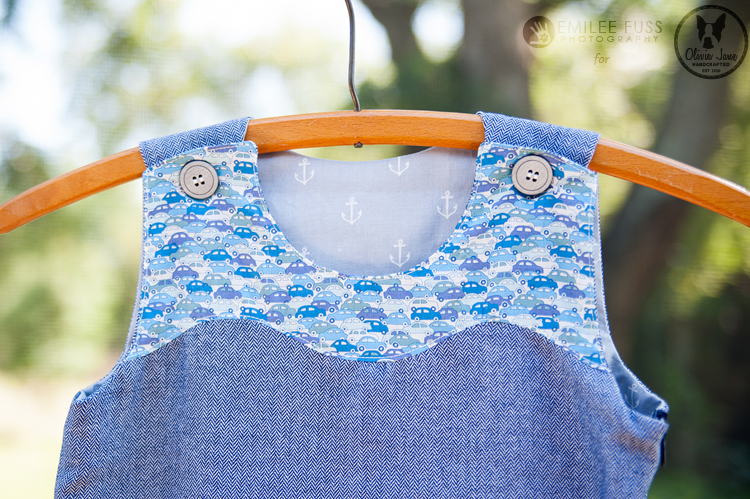 What a fantastic pattern this is! Seriously, its super well written, and it goes together in a snap. Also worth noting, the printable pattern pieces actually fit together. I don't know why, but that seems to be an impossible feat for most downloadable patterns, and I really appreciate that An put the work into getting it right.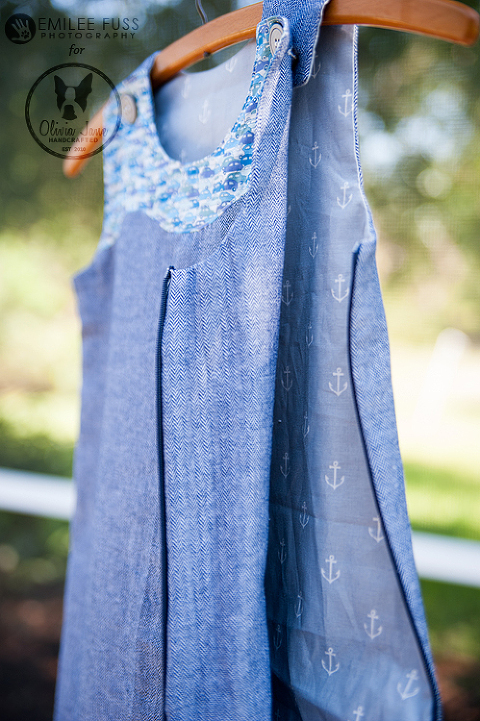 Anyway, I didn't have enough of any of the fabrics to make the whole sleepsack, so I used the Liberty for the top trim, and the chambray for the front, back, and front lining piece. For the back lining piece I had to improvise, and these grey anchors from Sarah Jane were the best I had on hand to coordinate with what I already had. Good thing my baby won't know that cars and anchors don't really go together.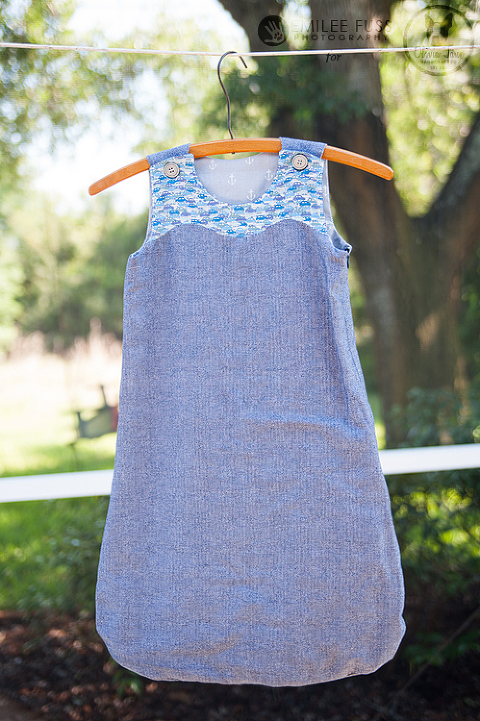 I love that this sleepsack both buttons at the top, and zips almost all the way down one side. That makes it sooooo versatile and practical! Diaper changing (or rather accessing the diaper) just got so much easier.
Also, I live in Southwest Florida where its hotter than anything for most of the year, so I chose to forego the batting, and instead used only the exterior fabrics and lining. The heat was also a major consideration in choosing such lightweight fabrics. I needed this piece to be a covering, but also breathable so I can avoid a baby heat stroke.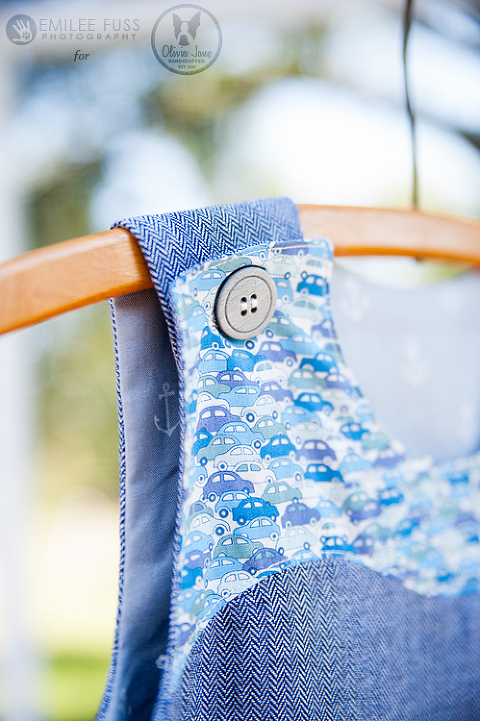 If you have any babies in your life, I highly recommend this pattern. Its only $6 and you can easily have it finished in just over an hour. It would make such an awesome gift!
Thanks for dropping in!
-Meredith