Welcome to the Feather Quilt portion of the Alison Glass Blog Tour! Today I want to show you a project I made using Alison's fabulous new Feathers Quilt pattern, the brainchild of Alison and Nydia (The ADD Crafter).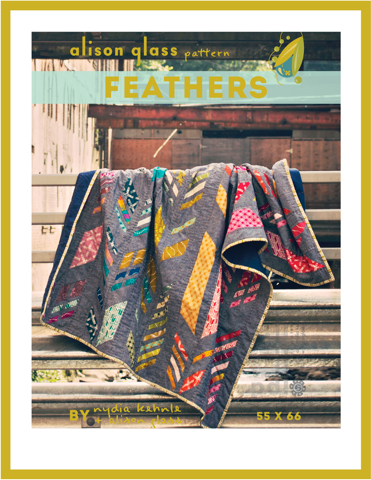 The pattern is so, so awesome. Its a paper piecing pattern, which if you are anything like me, means its a take-your-time pattern. But it is amazing. There are a bajillion possibilities with this one. I kept things simple and made up a couple of potholders.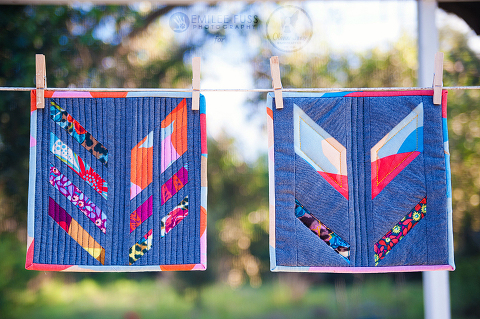 Of course I incorporated scraps of Robert Kaufman chambray and Anna Maria's Field Study linen.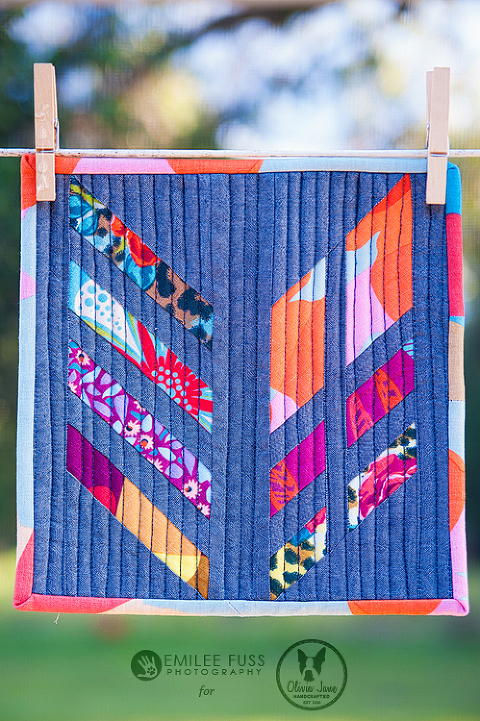 Is it not apparent to you why I do not like machine quilting? I'm awful at it. And its even more difficult to do with a layer of insulbrite + two layers of warm and natural cotton batting. What? I don't want to get burned!
I can look past the quilting and just enjoy the pattern. It really is amazing, and I can't wait to start making a full quilt with it!
I would love for you to make something with this pattern as well! You can enter to win a PDF copy of Alison's Feather Quilt pattern by simply leaving me a comment on this post. One comment per person, please. Tell me! What would you make? Would you make the quilt, or are you itching to use the templates for another project? If you can't wait to make it, you can find the pattern in her shop.
I'd also like to remind you to enter the Alison Glass Big Fabric Giveaway of 74 fat quarters! That includes every print from Alison's Sun Print and Clover Sunshine collections!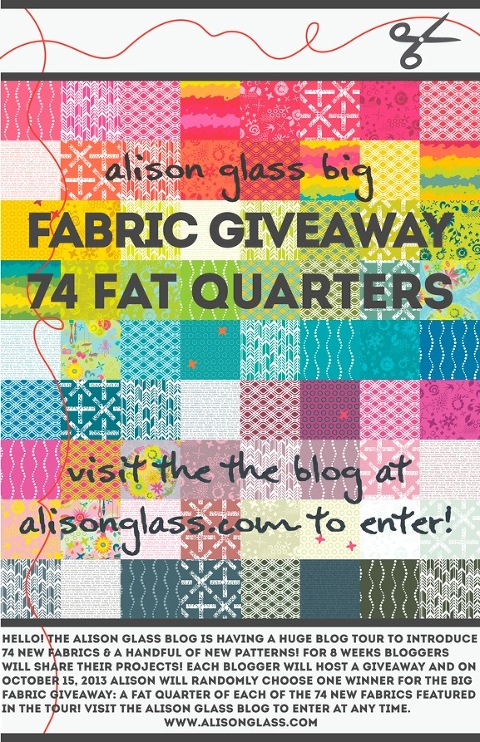 Be sure to check out all the other great stops along the tour!! There are some incredible projects!
Group 1 – Feathers, Text, Party Streamer
Group 2 – Feathers Quilt Pattern
Group 3 – Clover Sunshine
Group 4 – Corsage, Bike Path, X & +
I'll pick a winner on Friday!!
-Meredith