I'm preparing to release my all new pattern, Opposites Attract, in the next couple of weeks. When Alison Glass offered to send me some of her brand new fabric to make up a quilt, I was just thrilled! I don't have a finished quilt to reveal quite yet, but I must show off this fabric!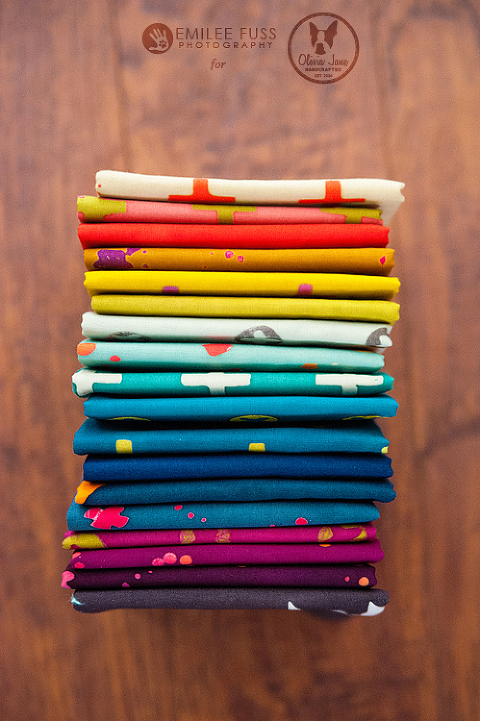 I saw glimpses of the line from Market and it was enough to leave me longing for the moment I would get my hands on some of the fabrics, but in person… whoa! It is really something else.
The prints are pretty minimalist in design, but the colors are just what you would expect from Alison Glass, saturated and vibrant. I've never seen anything quite like these fabrics. The feel and the hand is quite a lot like Liberty tana lawn. Its light and drapey and gorgeous.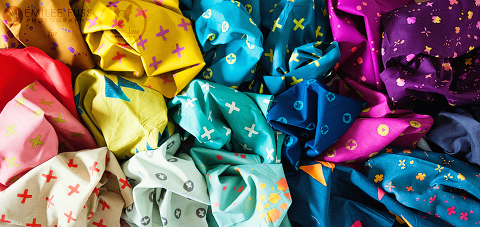 I wish I had the perfect words to describe the designs. While some of the prints are two tone, others are a background color with almost ombre designs. The dying process [which I'm eager to hear about in detail] causes the print to be almost exactly the same on the front and backside. In fact, its almost impossible to distinguish which side is which. I love that!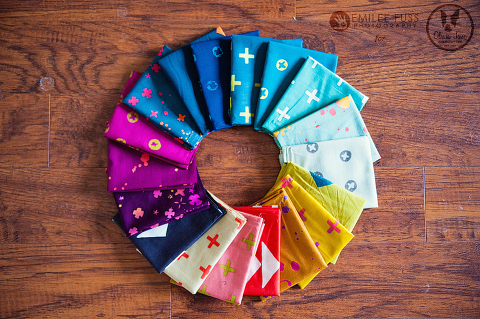 I got to FaceTime with Alison last week, and she was telling me the process of dying these fabrics is really quite fascinating. Apparently the fabrics are strung between trees, and the dye is applied while the fabric is suspended. Like I said, I'm eager to learn more about this process because I'm just mind blown by the fabric. You really have to see it in person to be able to take it all in. I'm not sure of the exact release date, but I think these fabrics will be available next month. You'll want to get at least a fat quarter bundle! (and just so you know, a fat quarter bundle will be perfect for making a throw size version of my Opposites Attract quilt, which I'll be showing you next week!)
You'll want to stop back by to see the latest version of my quilt, but I also have some other sewn goods to show you and a great giveaway lined up for next week.
Have a great weekend!
-Meredith